It is an ever amazing and low-cost idea to develop your outdoors with pallets! At the same, you can also prefer pallets if you need to enhance the storage space of your home, today's sharing will throw lights on both these times of project so you can improve your living more with pallets for free! First of all the DIY pallet garden seating furniture project has been done to gain amusing benches along with coffee or side tables! Here each bench in sitting set, stands on three box style flat legs that are also linked to armrest positions of the bench! The custom side table here has art style legs and a wide top built through slatted filling of pallet wood stripes! In the 2nd half of the project, a DIY wood pallet chest has been made which can be employed to store anything or set of items for a long time but here it has been decided to store the party tin can drinks! So you can clone both these projects to organize any of your outdoor portions for spare time party fun!
Pallet Garden Sitting Set:
Here design of bench added to this garden sitting set is highly rare and adorable, three flat legs support very well the bigger berth position of the bench! You can also paint the benches and side table for custom hues of them, a little sample has been shown below, some examples about organizing these benches at outdoor or at patio, have also been shown here!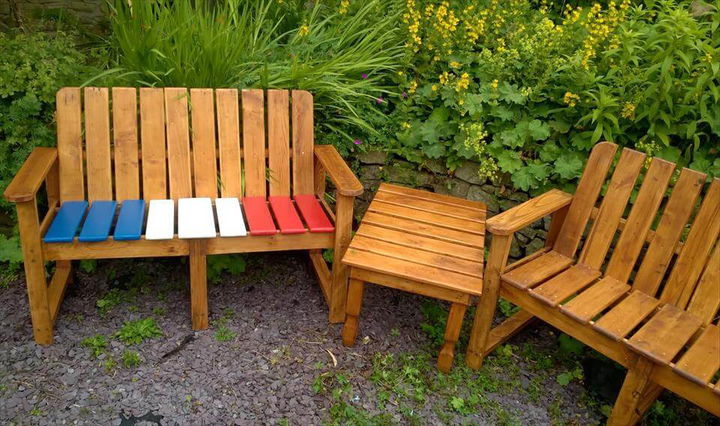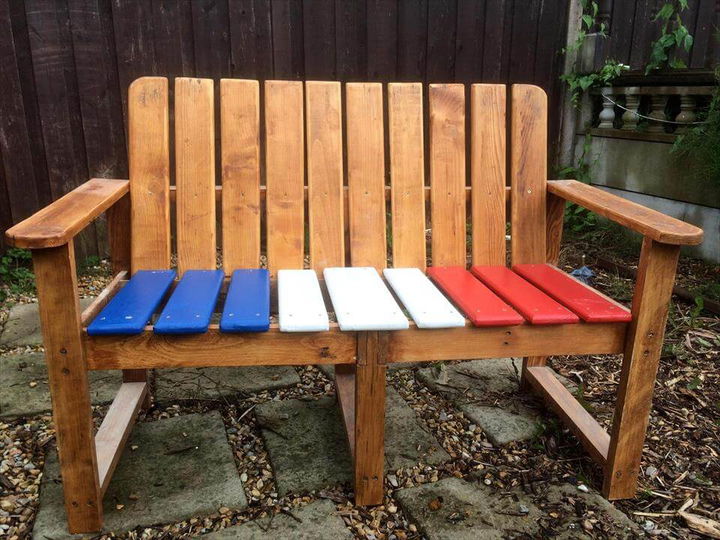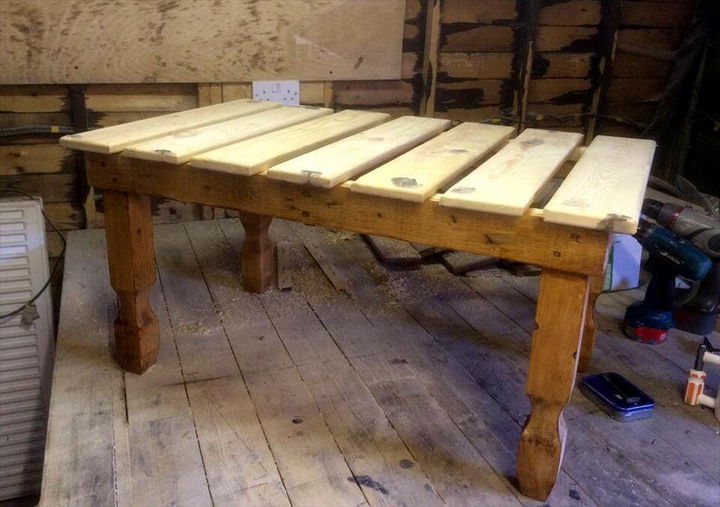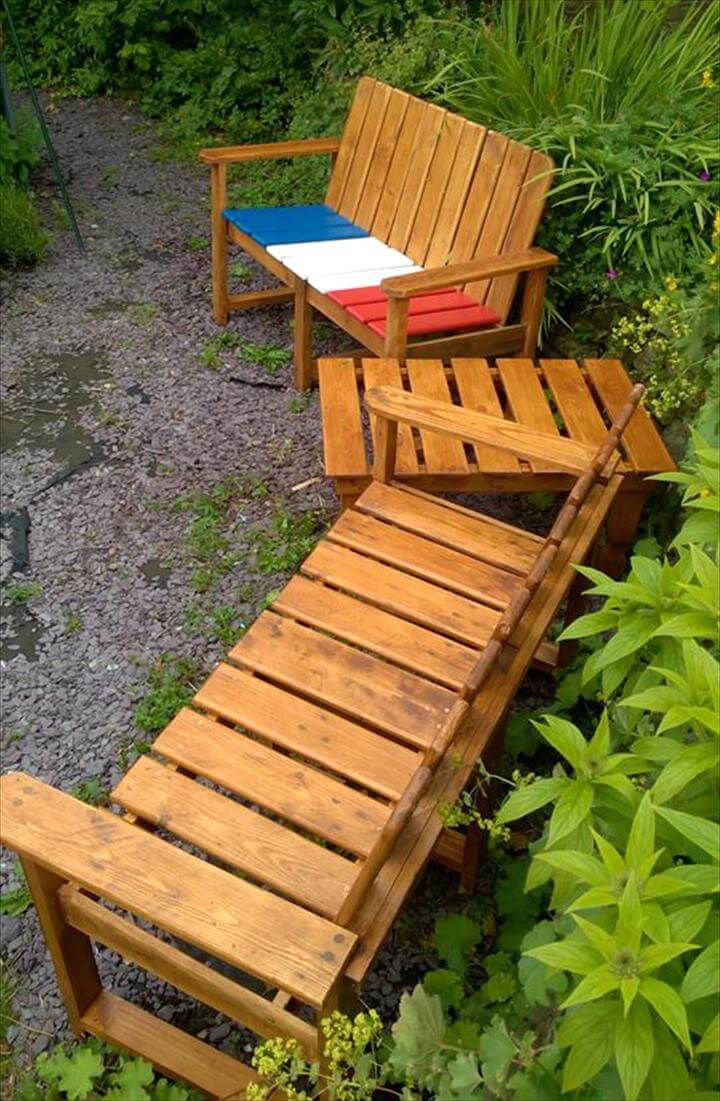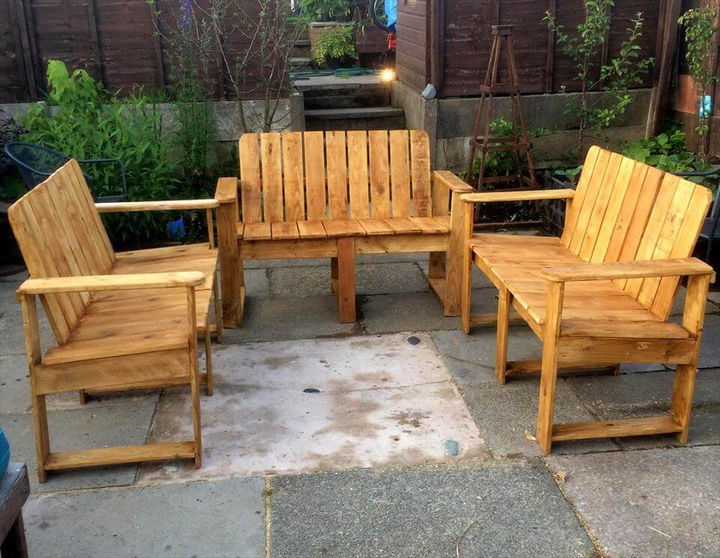 Wooden Pallet Chest:
Chest design is really special and here priority has been given to beefy dimensions which ensures a very long life of chest! Hinged lid sits beautifully over the lower portion of pallet chest and has been made easy to open by mounting a metal handle on front of the lid!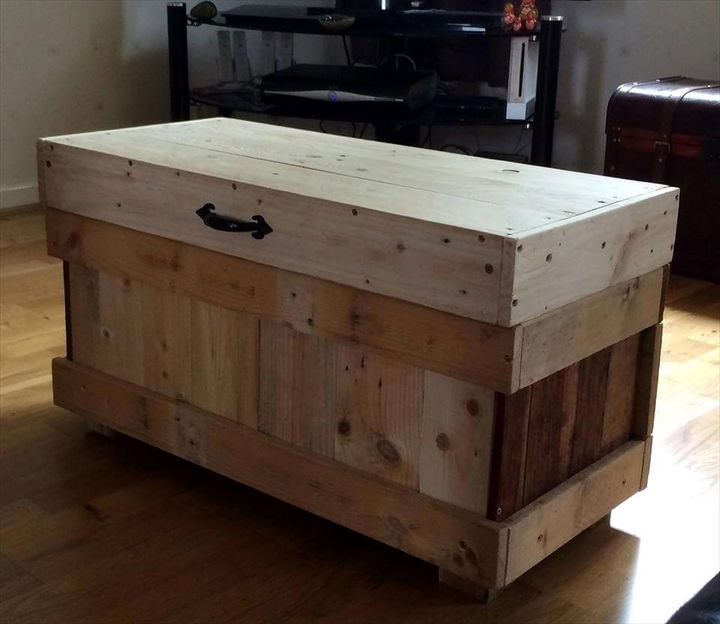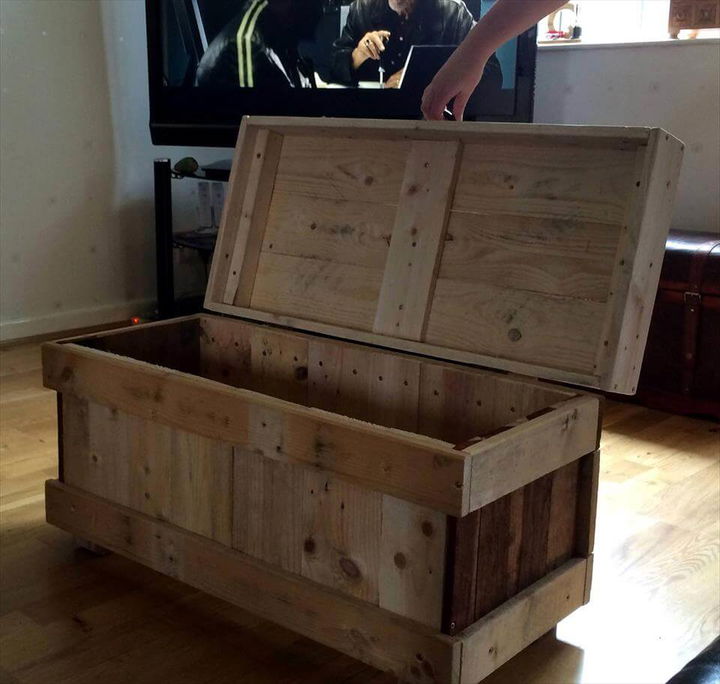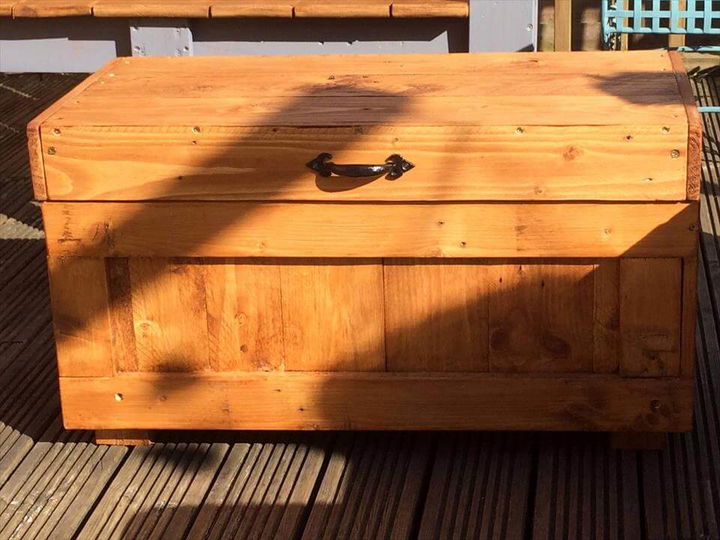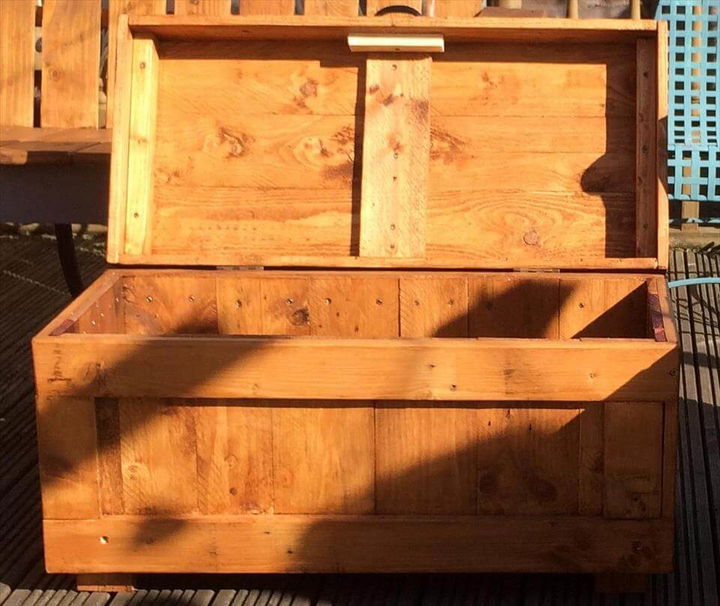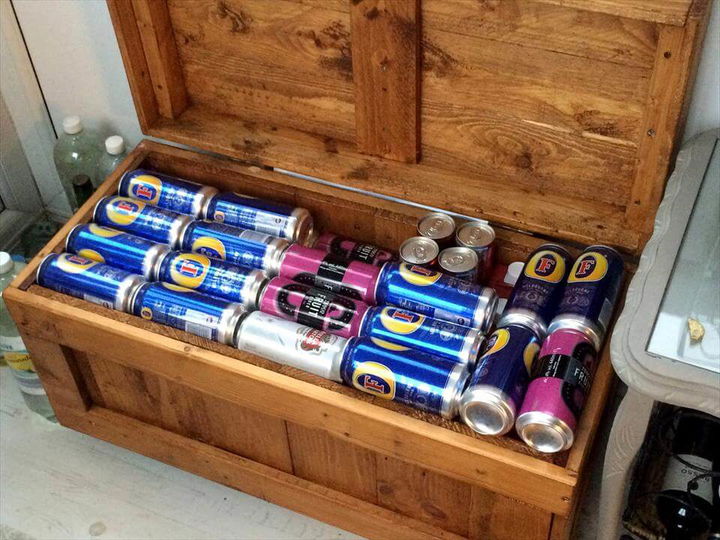 Made by: ‎Nick Bamford‎