Pallets, that are surrounding your may be weathered, good looking and also be of different wood natures! But one thing is certain; they are always good for sustainable furniture out of them! Using some of sturdy pallets, this complete set of DIY pallet patio furniture has been made orange dark paint has been used for a distinct appeal and look! All types of cuttings and time taking measurements processes have been just skipped in this pallet patio project and you only need to do is to align and stack the pallets perfectly!
Install 2 of pallet boards for a DIY pallet coffee table with an out of ordinary look and stack 2 bigger pallets and let 1 be fixed at their rare to give a cozier sofa layout with artistic backrest position!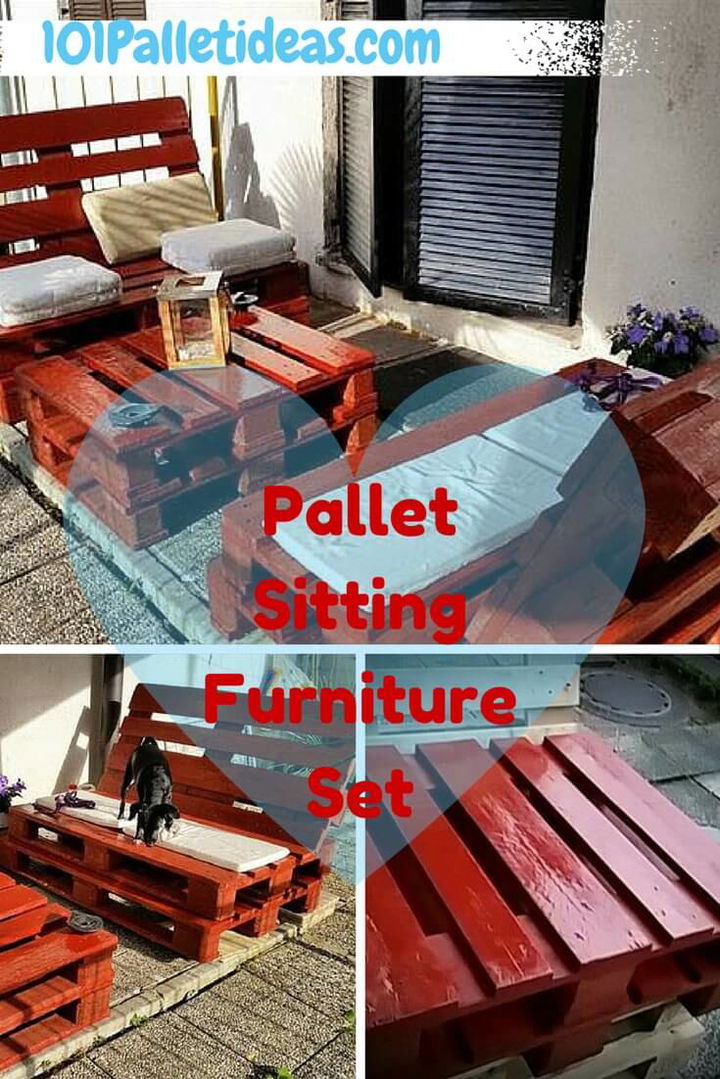 If you really need a comfy seating plan or furniture set to enjoy your lounge, poolside, garden or home deck then this whole pallet inspiration will really work great for you to install seating plans of either length and alignment in super quick way! Don't forget to make the wood stained or painted for its longer life!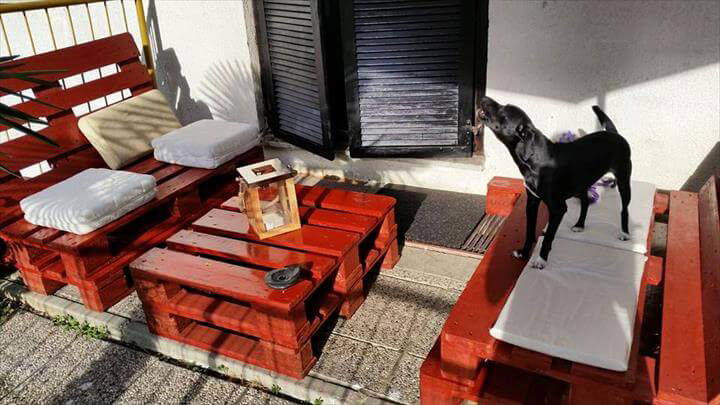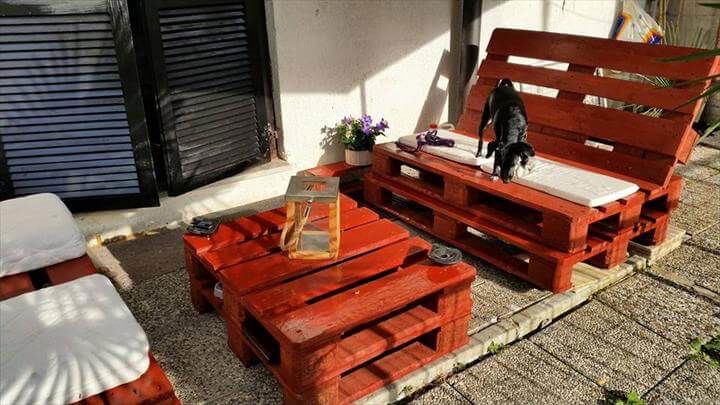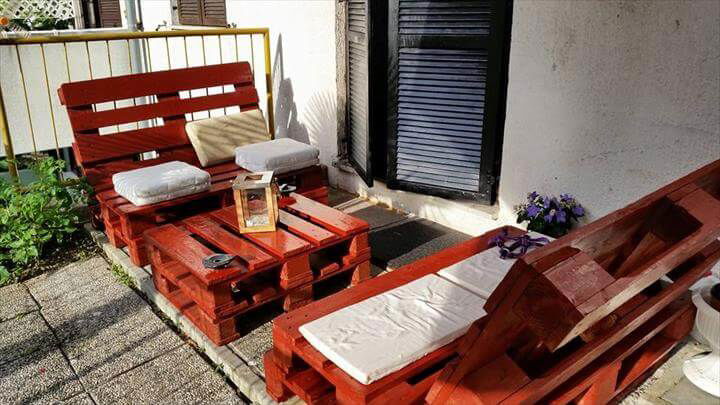 Submitted by: Zala Bala