We may have lot to do while tending to enjoy the pure outdoor weathers! For all your outdoor fun-affairs the specially designed outdoor furniture is something what you need to get very first for sure! So you can get yourself busy a little in super handy pallet construction which can make you get with all you need to rock your outdoor!
We would to like to share this outdoor pallet bar and patio furniture project with you, this project has been done to gain a set of precious Adirondack chairs for a rocking sitting experience tending to enjoy the greenery all around, a custom party set having a mini pallet bar table and two matching benches which would be all special to organize 4 friend beverage party and also a block style outdoor 2 seater which can be selected for better outdoor seating and daydreaming and also for book reading!
This custom pallet furniture can be cloned with a bunch of pallets in hands and hence you can organize all your outdoors better with pallets and without getting expensive!
Outdoor Pallet Bar with Seating Benches: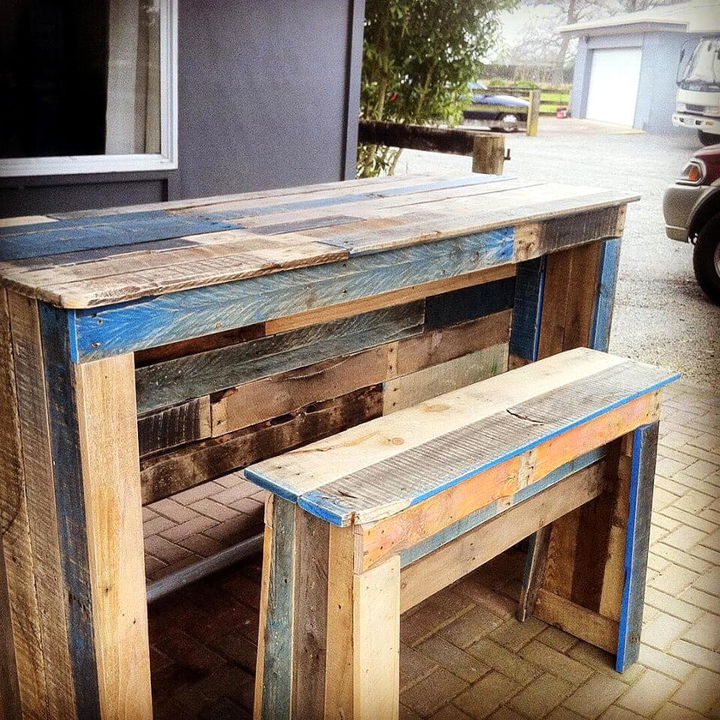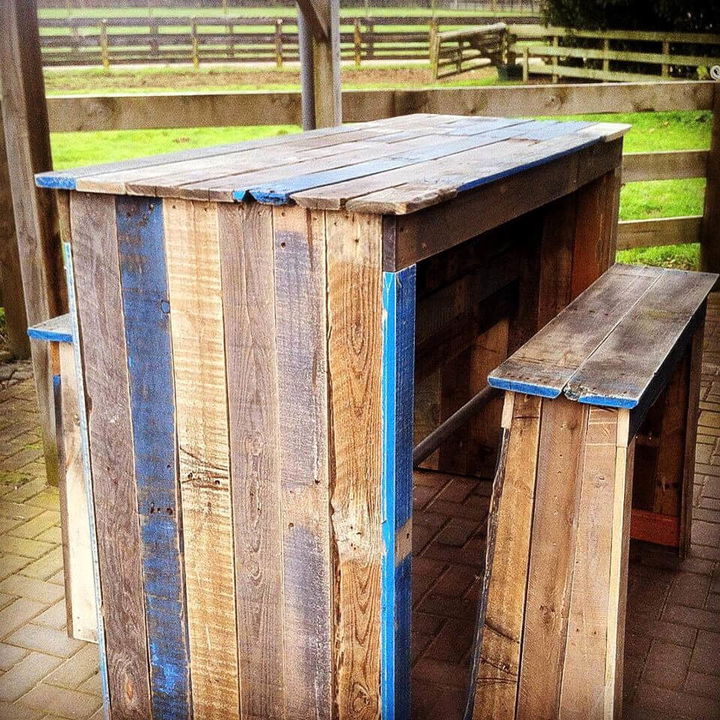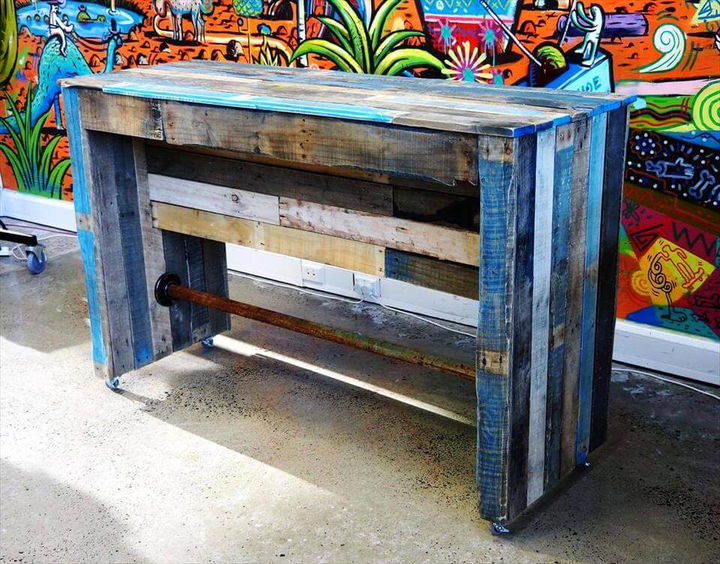 Wooden Pallet Bench: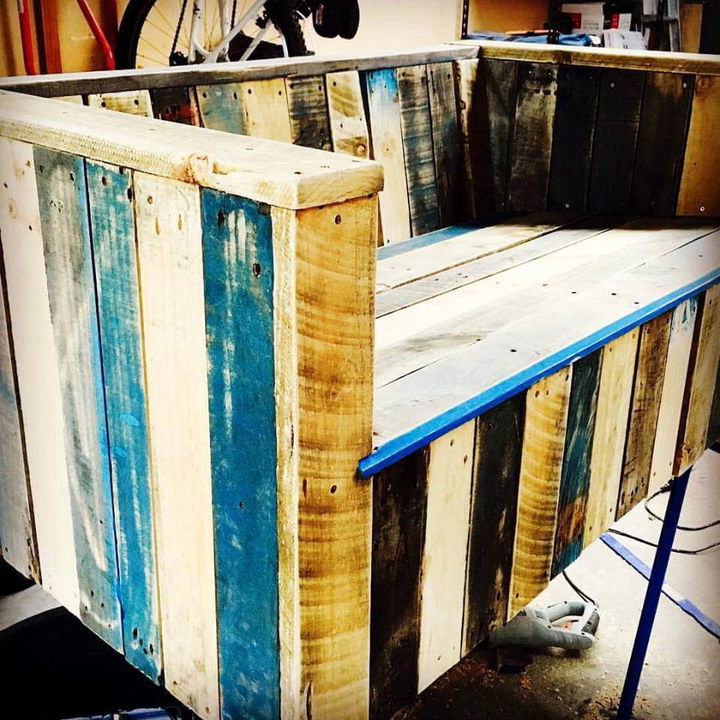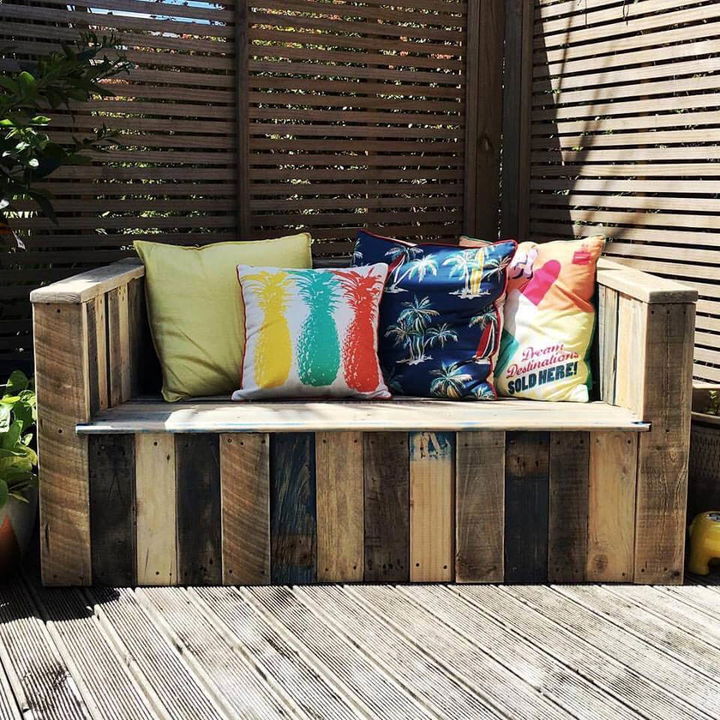 Pallet Adirondack Chairs: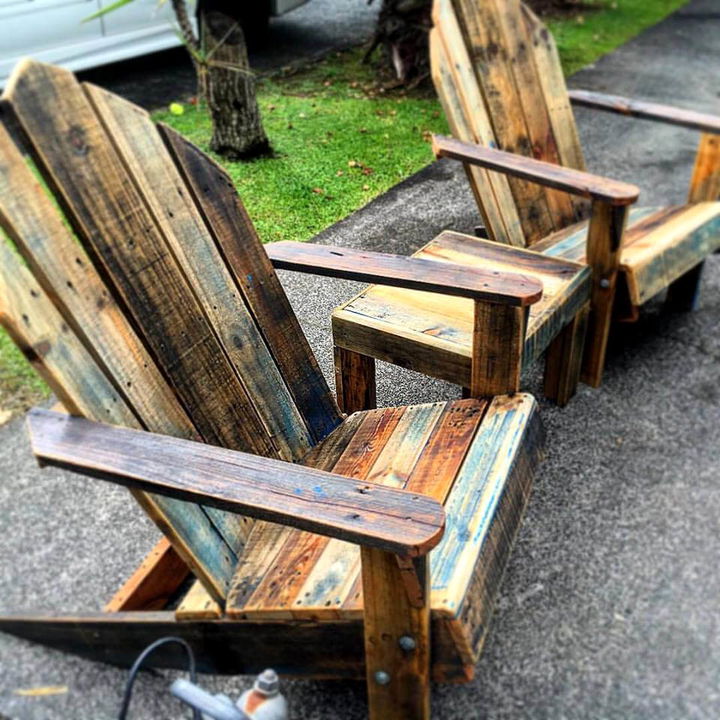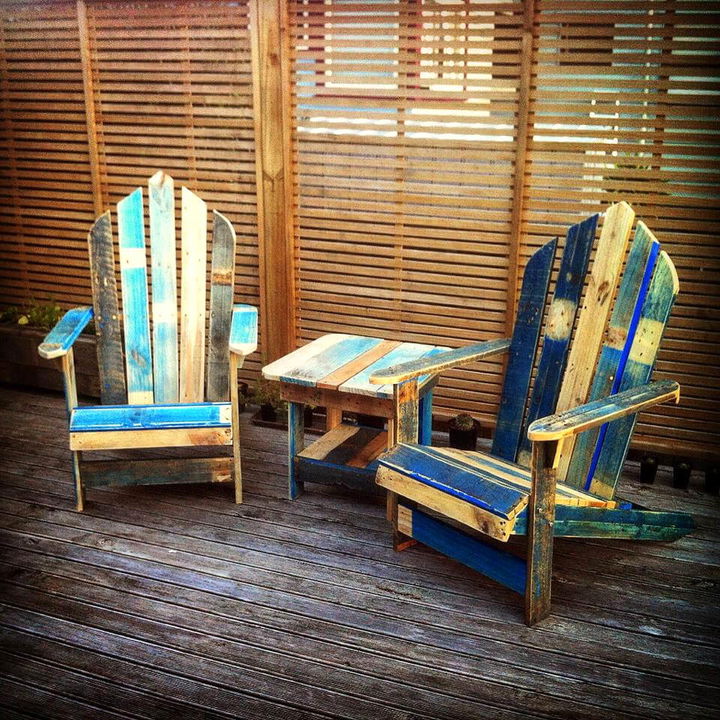 Made by: SW & Co