To organize your patio for either purpose like for dinner, breakfast or just for coffee taking or sitting, it only requires a couple of benches or sofas and a table to be at the center! You just no need to buy any of these things from market as the higher industrial prices can make you escaped from there! Release you genius imaginations and repurpose the pallet to install some highly stable and sophisticated benches and tables to style up your patio!
This set of furniture containing a pallet wood table and two benches to be around the table, is just perfect to plan any outdoor area for picnic, dining or breakfast and would be a lovely platform to enjoy outdoor gossips with some closed friends! The painted sides of pallets have been turned into table tops and comfortable berth sections while the sides have been resized and refinished to give the heavy duty legs to both table and benches!
This DIY pallet patio furniture set required nothing a bit of your budget but some effort and creative planning!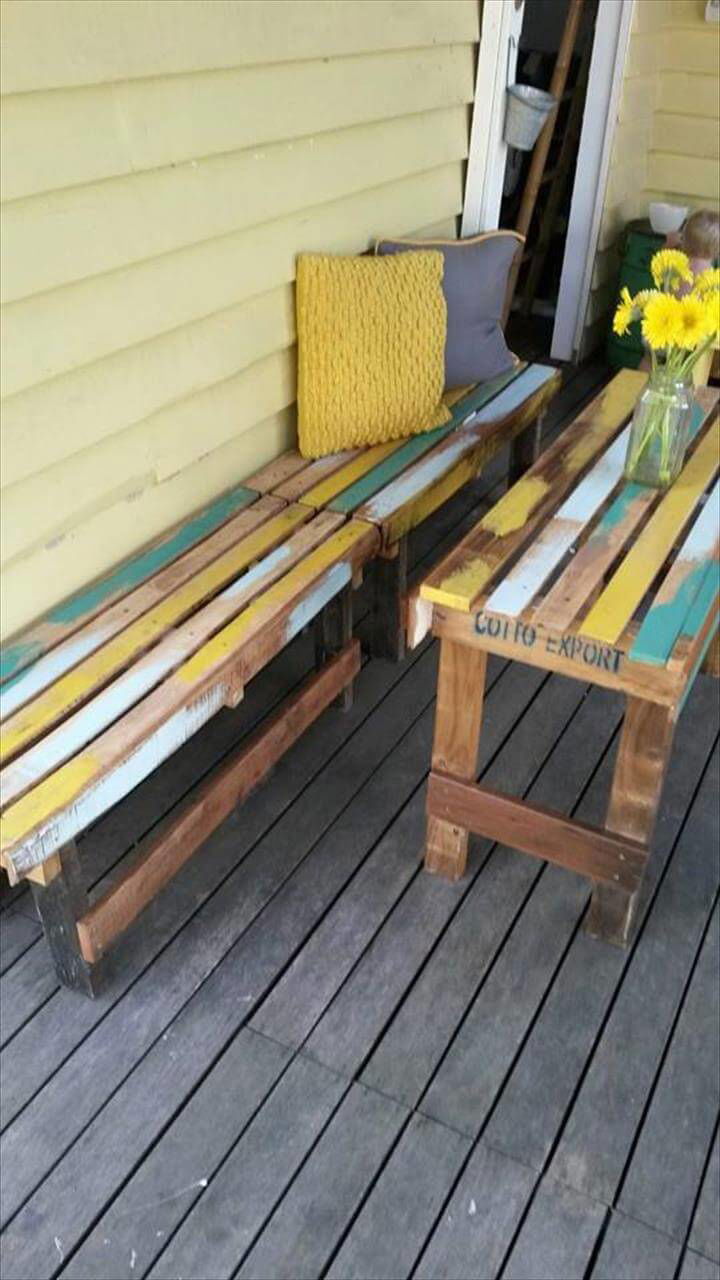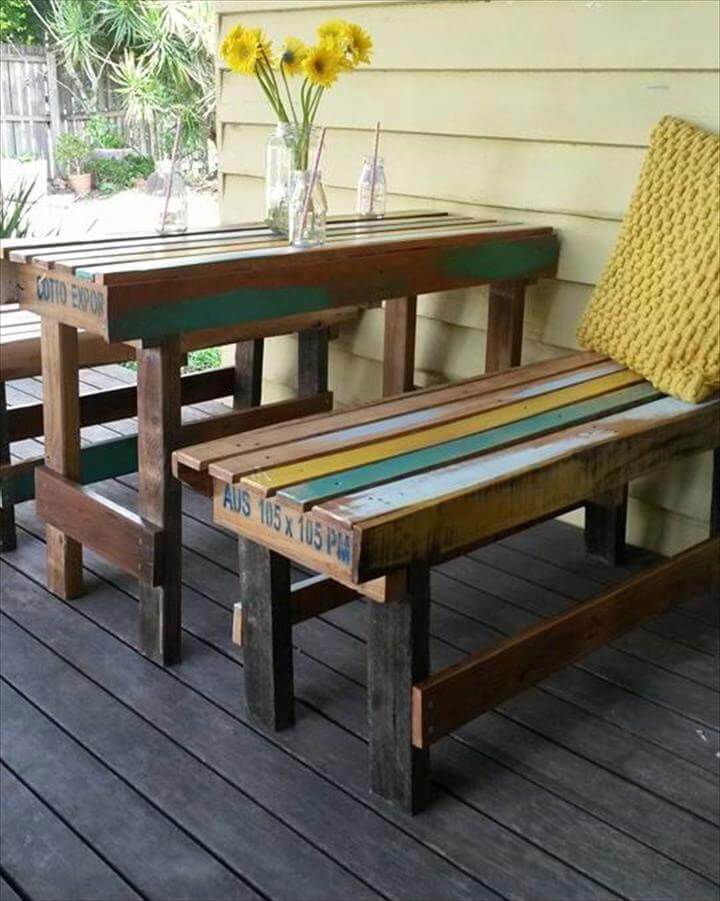 Submitted by: Melody Lawler