Hack the latest pallet furniture trends and DIY pallet ideas here, today we are with a mind-blowing story of pallet wood creativity, is sure to blow your mind! See this stylish DIY industrial pallet coffee table, having long wide top and comes on awesome metal legs! Top is given a final reddish tone using mahogany stain which also protects the wooden surfaces from damages cased by the weather and beverage spills! Metal enhancements here makes the entire design out of ordinary with their metallic touch and also tightly hold the wooden lengths in place that have been integrated to install the tabletop here!
Both ends of the wooden top made of 6 equal pallet lengths, have been finished here with metal angle bars which sits beautifully over the edges and has been secured with screws, added straight through holes in them to wooden surface! This is just the mind-blowing model of coffee table built ever with pallets, do clone it to for a beautiful centerpiece for your living room!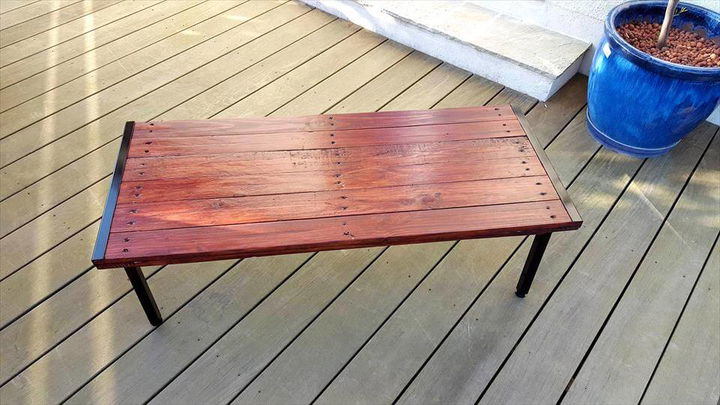 6 sturdy looking separated boards of pallets have been put flat for a big rectangular top of coffee table, the final edges of all boards have been secured by adding metal brackets there with screws!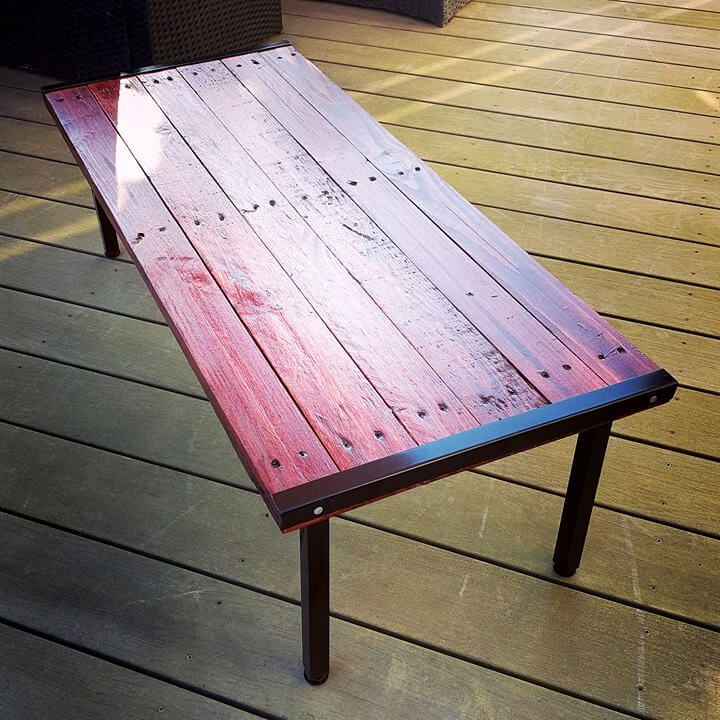 Metal angle bars here are already having holes made in both ends, so it would be all easy to put screws in them straight to wood medium, same has been done to assemble the tabletop here!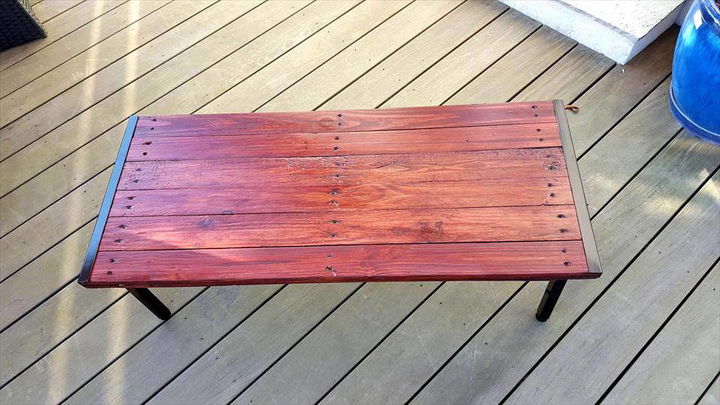 Here top of the table has been stained in red mahogany, stain coats not only create a reddish tone of wooden surfaces but also provide ultimate weather protection to wooden surfaces!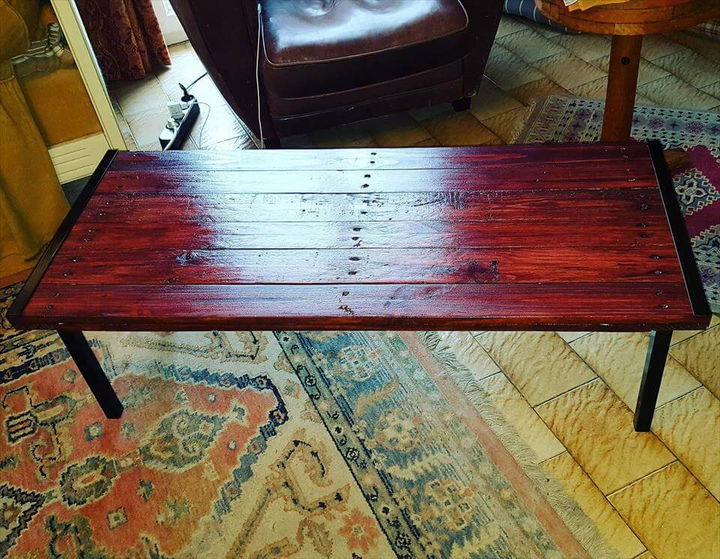 Table will rock for all modern to mid century modern living room interiors, will more be an art piece than a functional item of furniture for sure!
Made by Pierre Letournel