Coffee table may serve as the final pieces of furniture we like to add in each of our sitting plan! They serve sometime more as art piece than a functional furniture item, this trend has really made the people think first about the graceful styles of the coffee tables! So brought here this DIY pallet and metal coffee table, built on modern trends and has really an inspiring look! Metal angle bards fixed to both ends of the top and stylish manufactured metal legs, bring a great industrial vibe to entire hand-built model of table!
Addition of metal especially for the assembly purposes, is a great idea to get your finally finished wooden products lasting and long living! So if you also want a living room centerpiece out of the coffee table for your living room then we'll all recommend you to clone this super self-installed model of coffee table!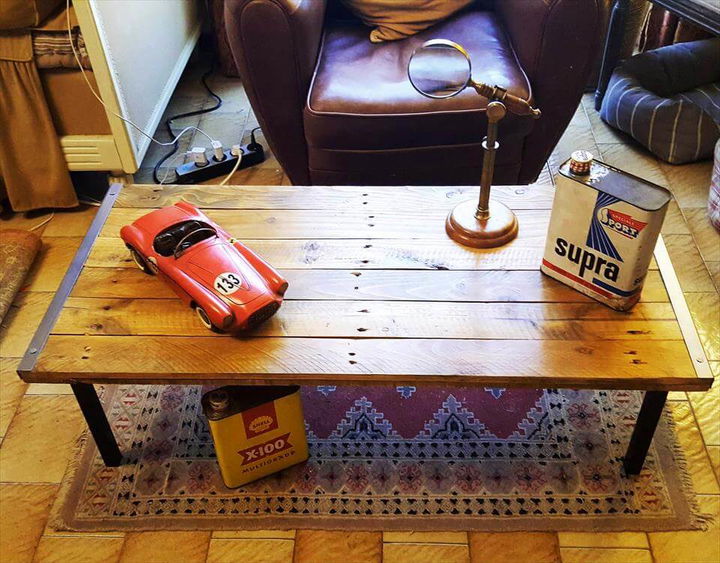 We are here again with ultimate wood pallet projects, this time we have got this industrial pallet coffee table to draw you attention!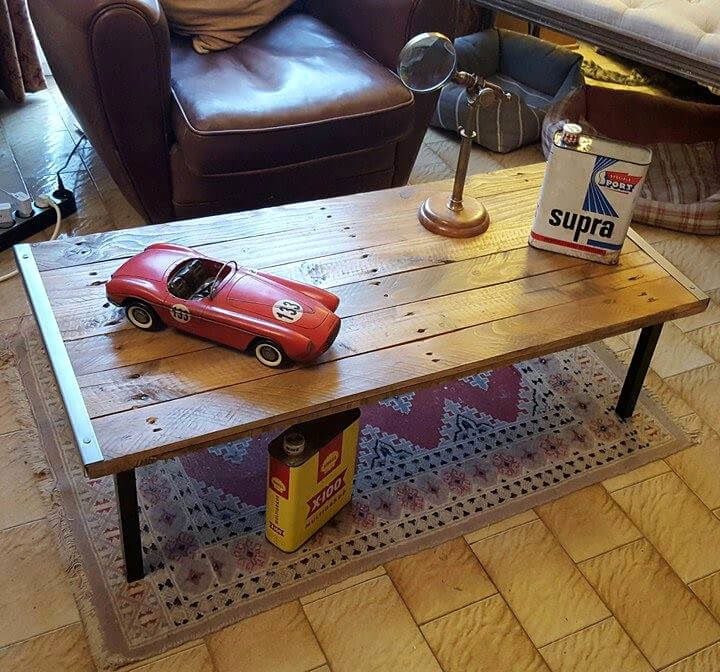 6 best looking boards from pallets, also having same thickness and lengths, have been decided to build a long robust top of the coffee tale, finally they have been secured with metal brackets for a beautiful coffee table top!
Metal brackets help the boards to be fixed in place and also give the table a nice metal touch! Screws have been added straight through the metal bards to wooden planks for a better and lasting assemblage!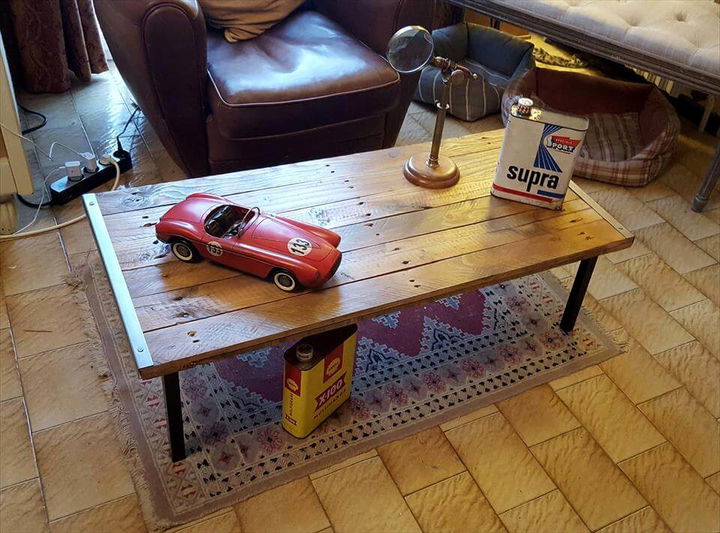 Finally the wooden top has been made polished and given clear coats for visually pleasing luster on the wood grains, this also make the look a modern dainty piece of furniture!
Made by Pierre Letournel