Ready for a no-sweat DIY pallet project? The output will be a lasting wooden coffee table! Some highly beneficial construction details have been given below in shape of easy to understand visuals! Follow the instruction and copy this DIY pallet coffee table for a final accent addition to your sitting furniture sets! Here also a primary frame has been installed first by putting together straight and single pallet slats!
The hand-built base frame of table comes with a hollow wooden rectangular that has been raised to a certain height level using wooden legs which are also resized and well sanded pallet planks! Finally the base frame has been filled for a lasting and solid pallet coffee table, just follow the slatted arrangements of pallet slats while filling the base frame for a robust wooden tabletop!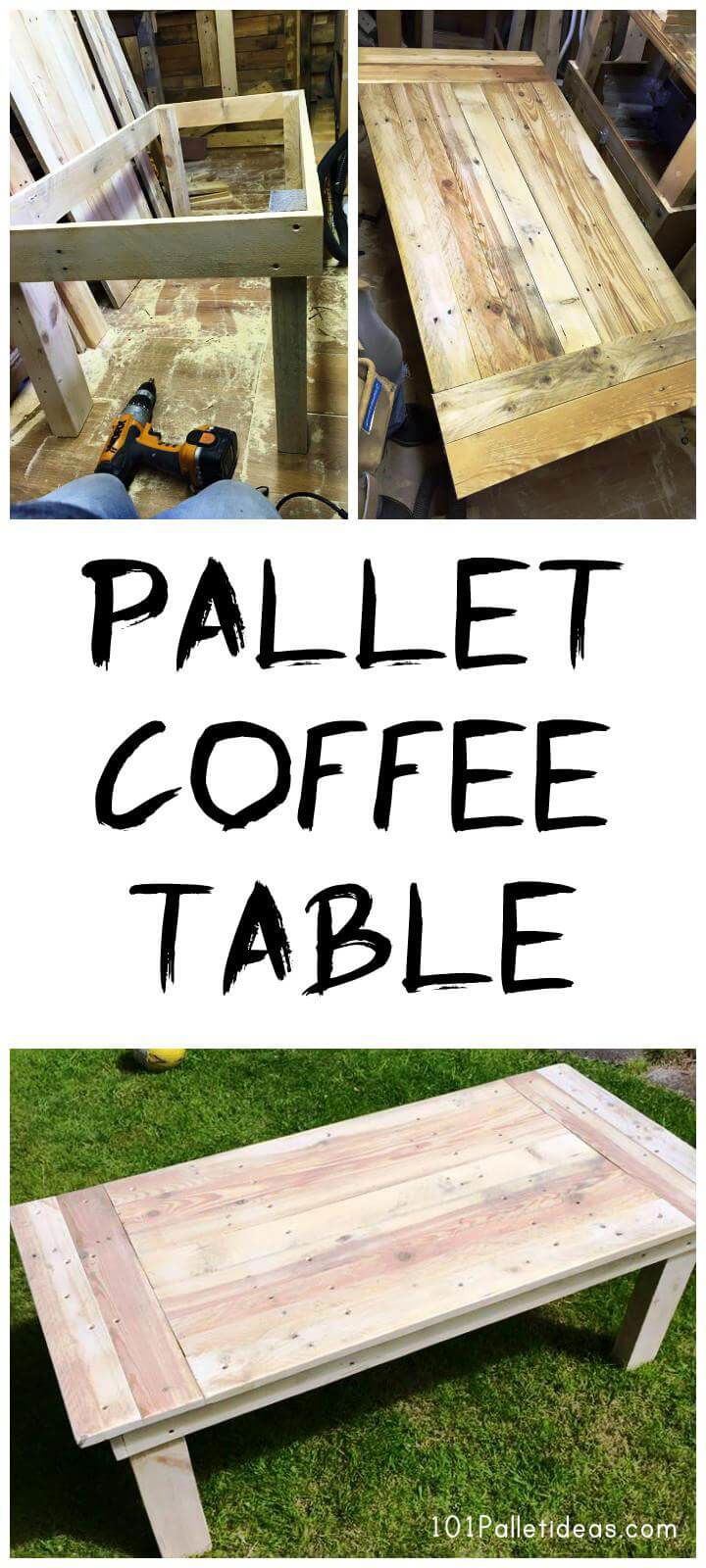 Given hand-built table comes on a low height level so would be all convenient to approach by the persons sitting around it! Create any modern, rustic or vintage avatar of it using paint, stain and wooden sealants!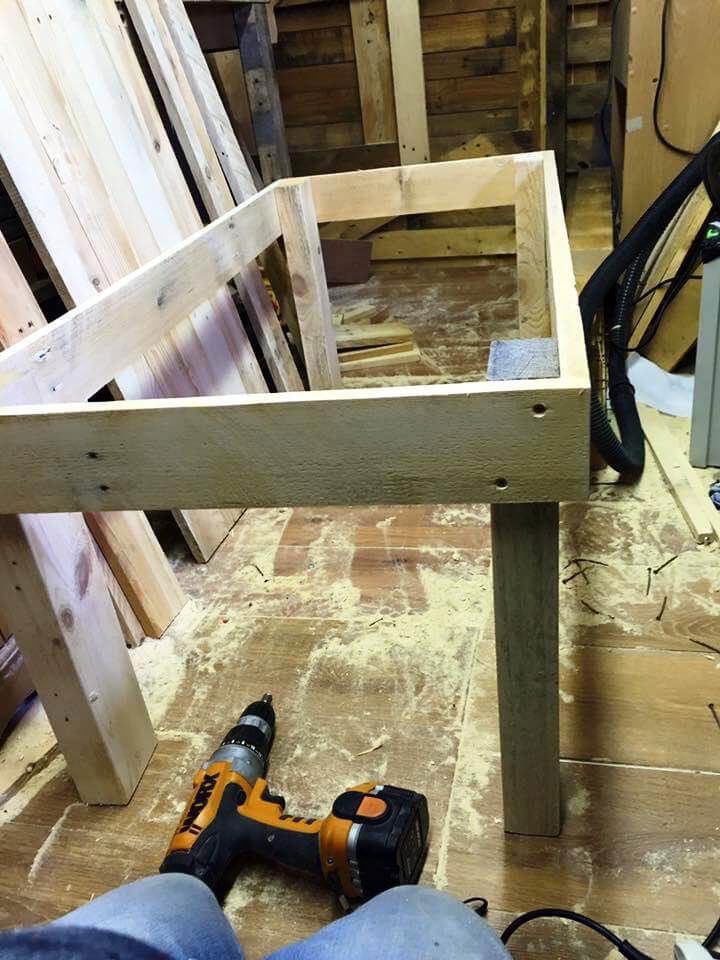 Here you need to integrate pallet slats for a big hollow rectangular frame! Palm the nail gun and fit the beefy legs in each corner of this this rectangular wooden frame!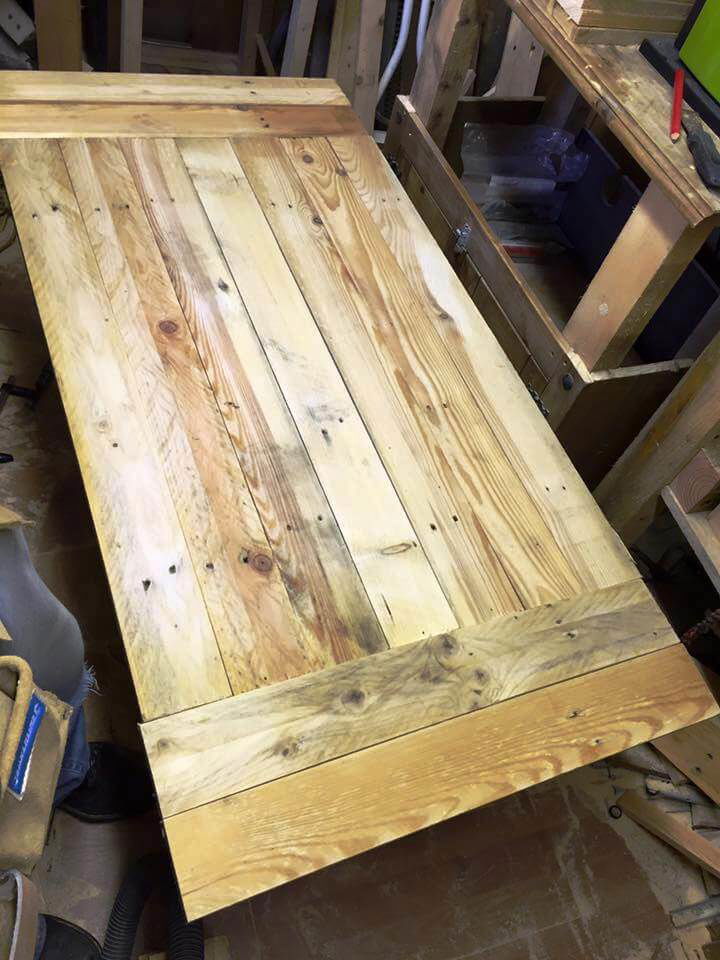 Put the pallet slats flat over this base frame of table and get a no-cost wooden table to use in routines!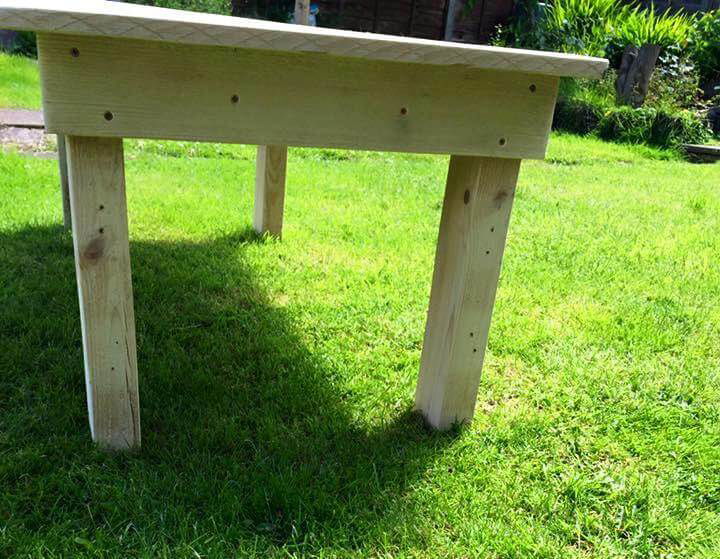 There are number of different ways to give variations to this hand-built wooden coffee table! Varying the dimensions and height of the table may the very first modifications you can do in this case!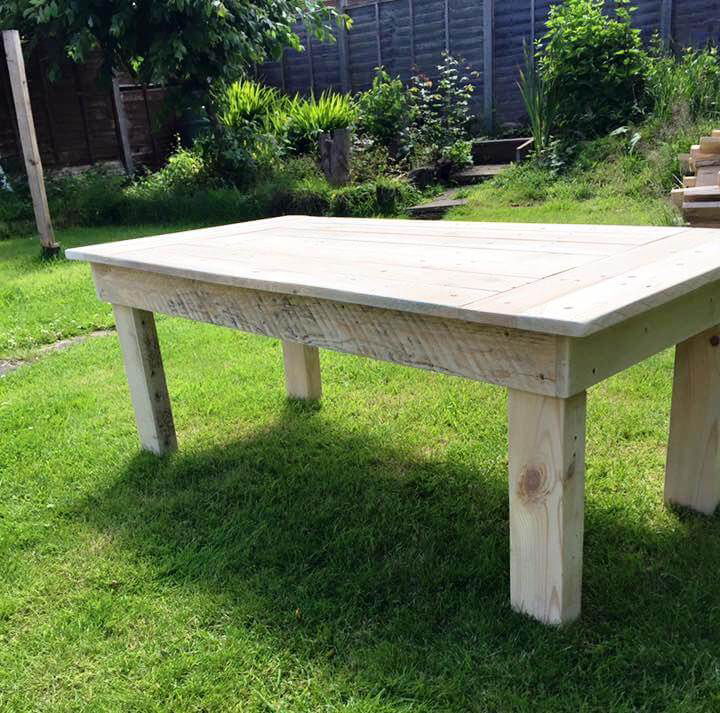 Here this hand-built wooden coffee table comes on a low height level, you can vary the height of the table by varying the size of legs!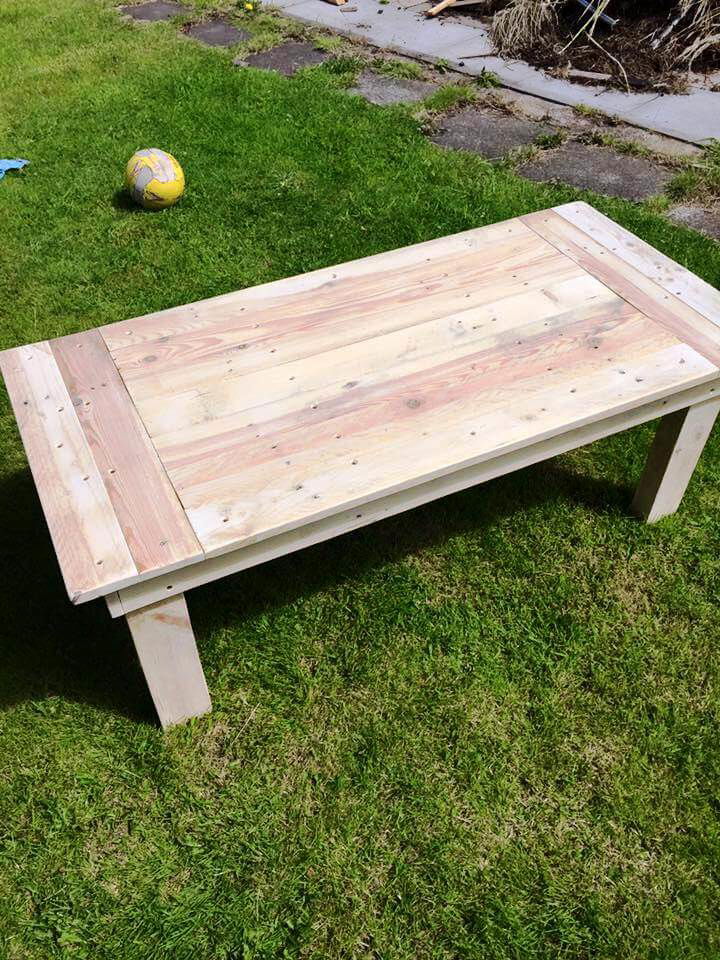 Here final ends of tabletop comes with cross filling of pallets that brings an art style to entire appearance of table!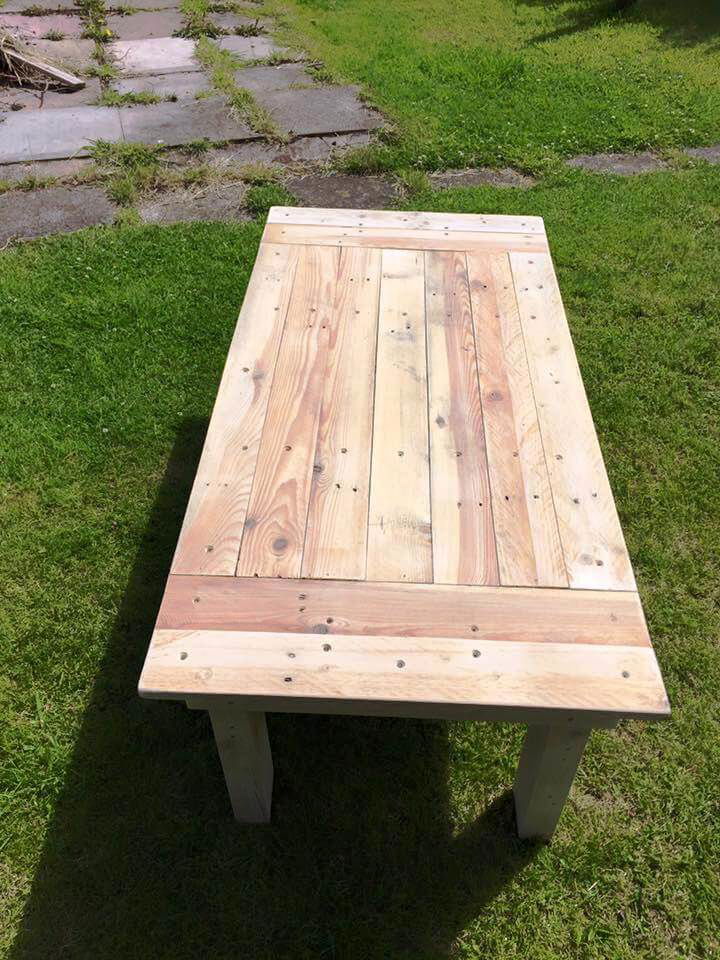 Finish the table for a modern chic, shabby chic, country cottage, vintage or for a mid century look! Paint and stain would be highly suitable options to create any custom appearance of the table!
Made by: Woodcraft by hand