Each sitting furniture set or plans just loses it charm and worth if a coffee table is missing there! A coffee table is always at the top of your priority list of furniture items you are getting to organize a location of home for sitting purposes! We are with special DIY pallet ideas that will save a lot of your furniture expenditures for sure, build stylish sitting sets and custom furniture with pallets, just like this robust DIY scorched pallet and metal coffee table made of pallet wood slats, reclaimed angle iron brackets and also with market bought industrial table legs!
It is a piece of furniture that will earn lot of respect along with too much praising comments an compliments! 6 well cut, sanded and splinter free board form the top of the table by getting aligned flat, to tie them as one unit, metal brackets angle brackets have been installed to both ends using screws as you can see! Finally the legs have been assembled tight to bottom of the top and fire-flame wood treatment has been planned to boost the rusticity of wood by making the surfaces scorched as you can see here!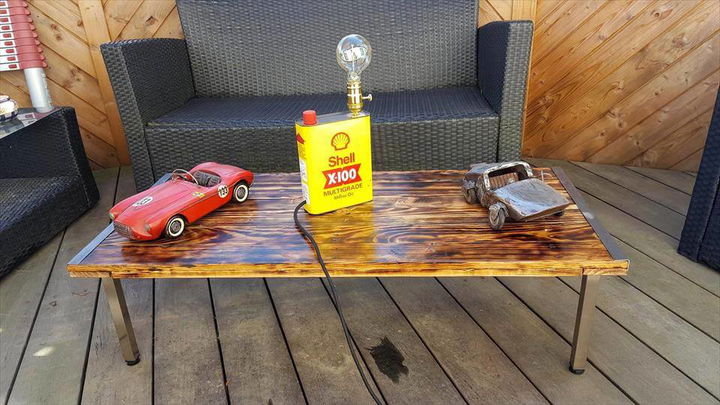 This beautiful coffee table has been made with a mind-blowing intermingling of old wood and metal, has capability to live longer than usual also!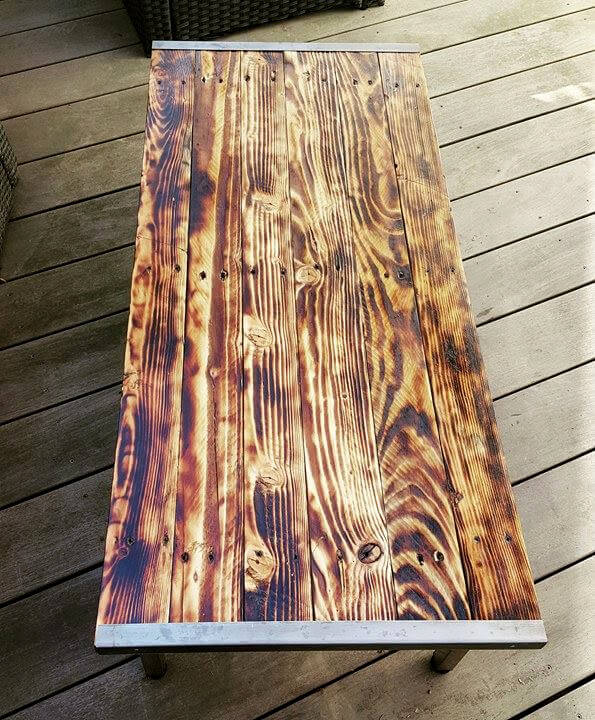 Finely separated, splinter free and well gritted 6 pallet thicker boards build the entire top of the table, have been aligned frame and has been secured using metal angled brackets to both ends with screws!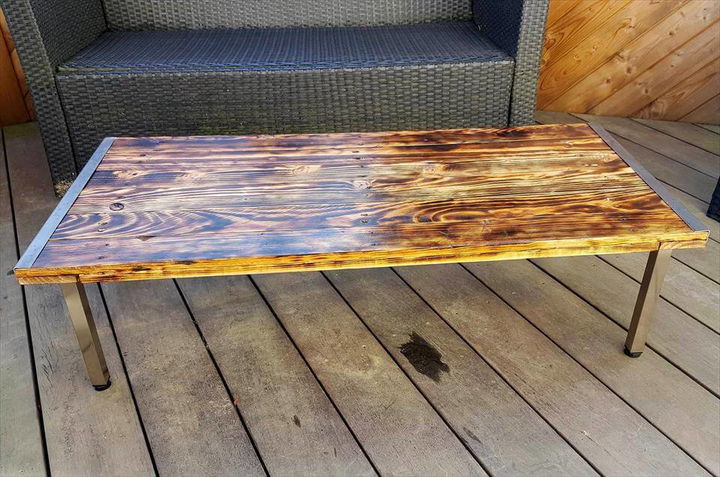 Table stands on brand new metallic legs that bring an industrial style to entire design of table! Surfaces of table has been scorched with wood-fire treatment for a glam mid-century modern look!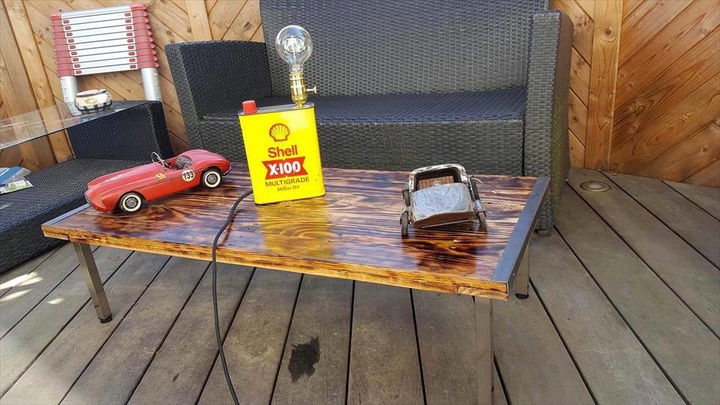 Finally the scorched surfaces have been sealed and has been made sparkling also! Prefer the epoxy resins and polyurethane treatment for semi gloss finish!
Made by: Pierre Letournel