After serving its primary role in the safety export of the shipping good pallets skid are thrown away into landfills and dumps uselessly. And the wood remains there as dead for a long time till some pallet lover finds it for his next pallet project. in its journey from the dumps to the house, it suffers a lot tortures of time and weather which results in the changing color and texture of the pallet wood and some tints and marks on its surface.
Pallet wood with such distressed and weathered look is best to use to bring some rusticity and natural touch in the pallet furniture. And for this purpose you can build this DIY pallet coffee table, whose table top reveals all the history of pallet wood clearly. The table has been built with a simple and most common design having a spacious table top and standing on four legs.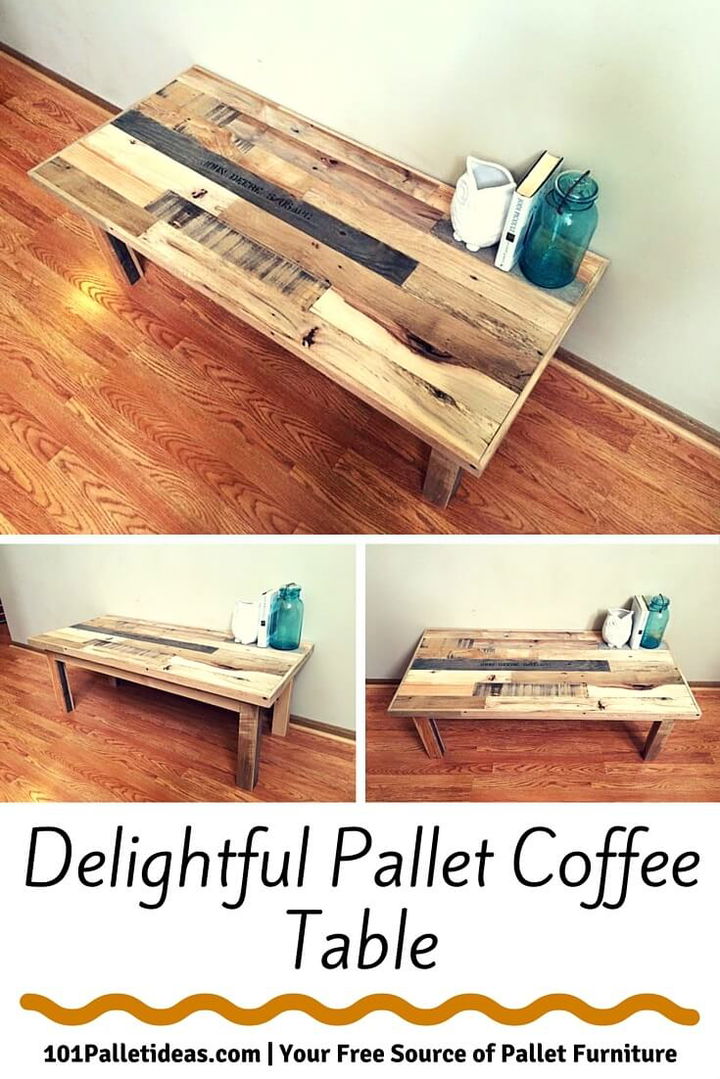 It would really help you to create a traditional and shabby chic look of your living when placed in the center along with extreme serving functionality.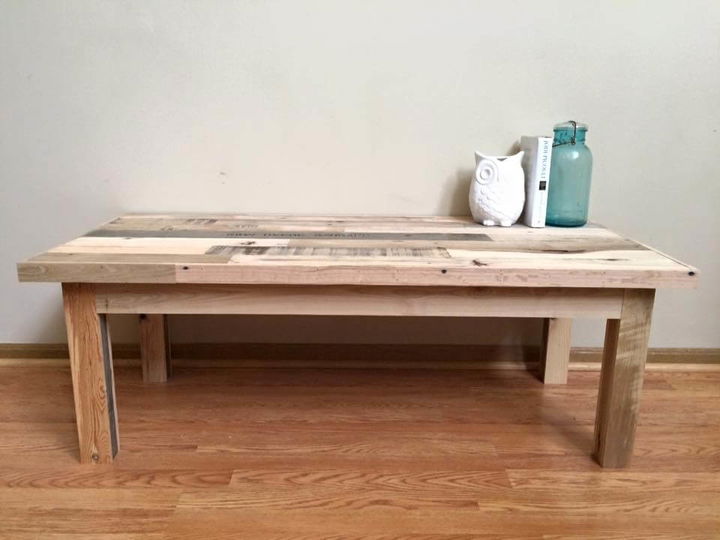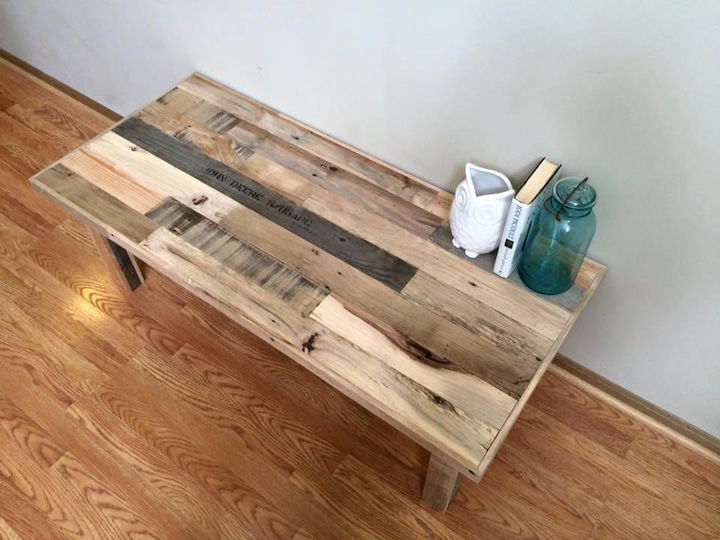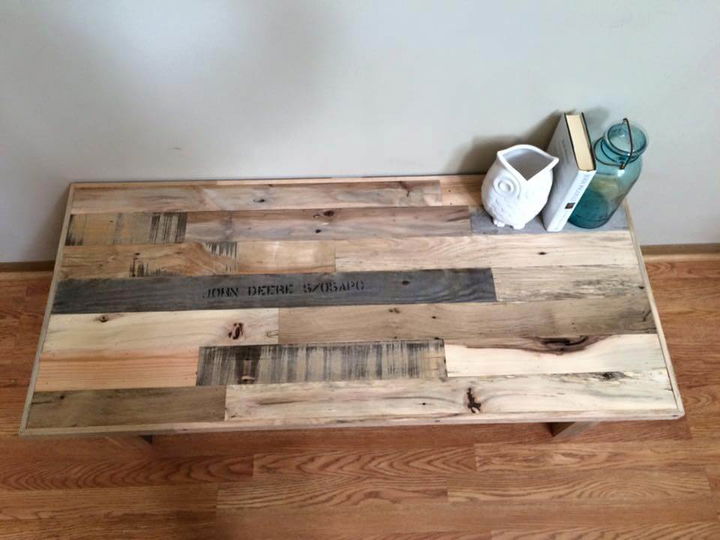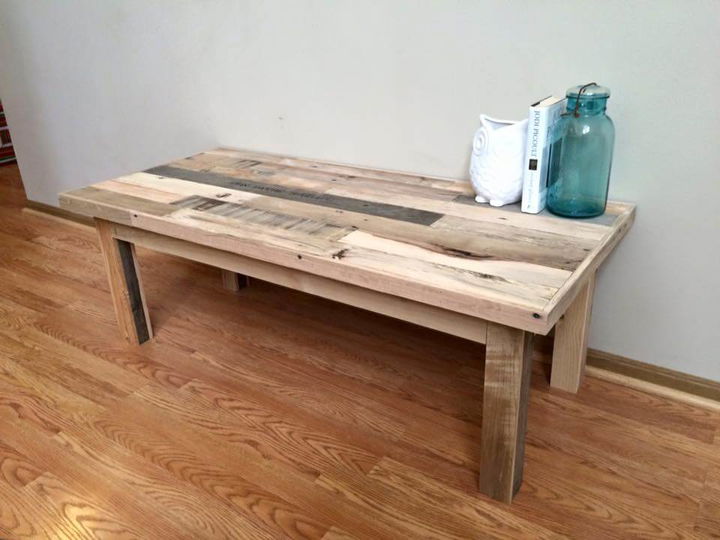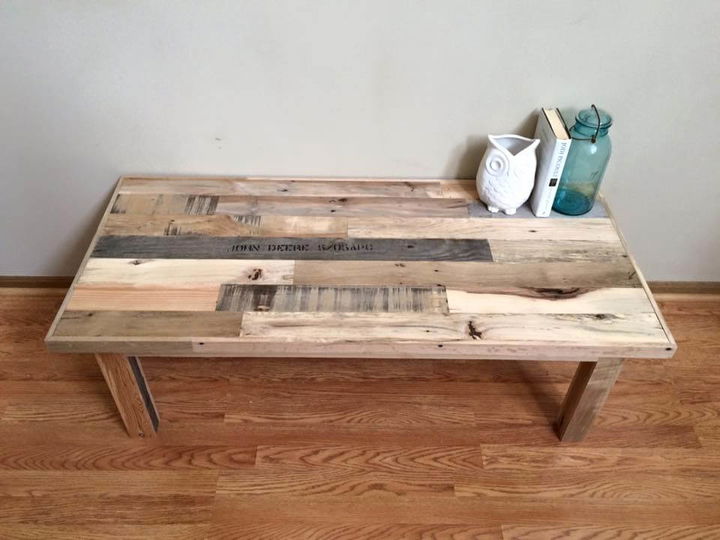 '
Made by Kasie Mix