Pallets are basically the shipping skids and come in so many different sizes as they provide safety coverage to different shipping materials. You can get any according sizes of them for super quick installation of furniture for your home just like done in this given pallet furniture which is our popular today's sharing! This DIY pallet sofa or bench really looks comfy and can accommodate two peoples for comfortable sitting. 4 smaller pallets have been cleaned, sanded smooth and have been stained to be appeared in charming wood tone.
These recondition pallets have then been used for simple installation of this pallet sofa which can be organized at your balcony, terrace, at front porch or even in your garden and other patio locations. Just stack the pallets to build up the berth section, keep the pallets on stacking until you reach the targeted height, throw a piece of mattress or cushion and enjoy super comfy benches, sofas, chairs and even the bed frames with pallets!

Check the shipping areas for a free supply of pallet wood, visit the local dumpsters, nurseries and even landfill areas to search for pallets. You can also go direly to some DIY store located in your town to have healthy looking pallets on cheaper rates! Pallet boards come in different sizes so one can choose any size of them according to targeted project!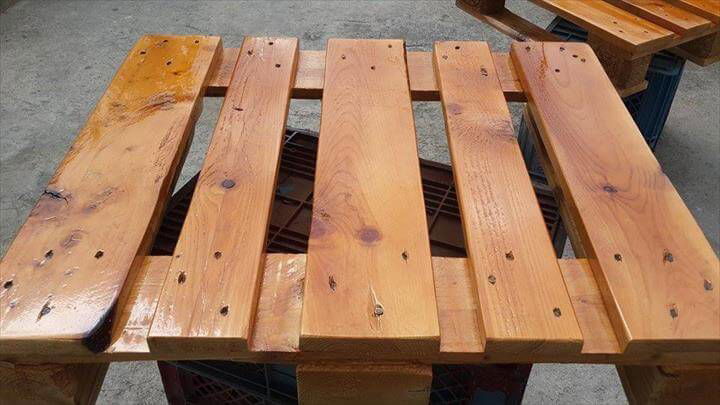 Bring the pallets into prominence through sandpaper work! Sanding would also remove the splinters and snags would create a brighter and smooth look of wood. Remove the loosely bound nails or use some hammer strokes to push them deeply inside the wood surface as they can really injure you hands!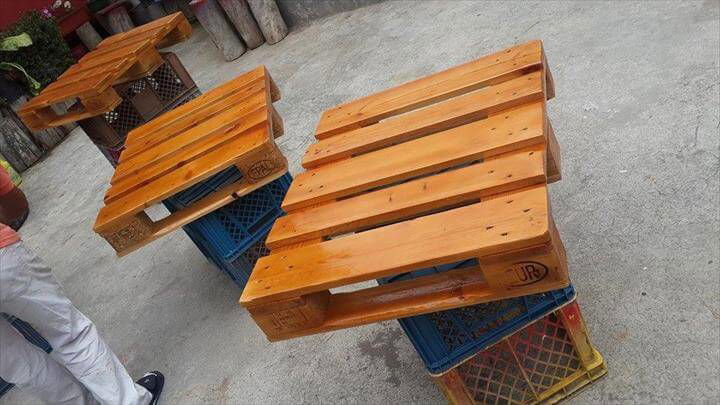 Make also your pallet boards varnished and stained for a sleek appeal and charming wood tone and you can select any shade of stain according to nature of wood! Stain really enhances the character of wood and makes it lasting!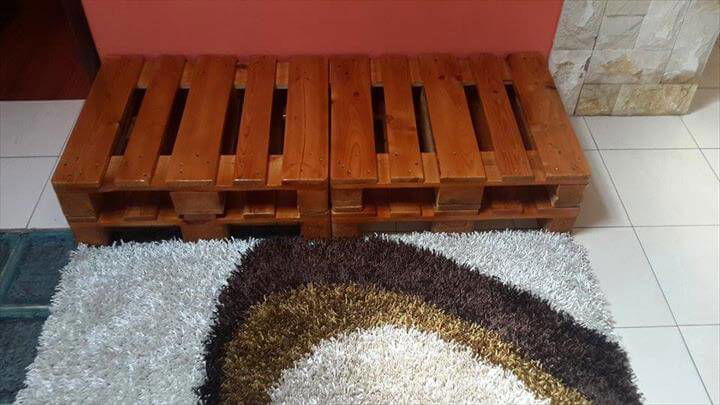 Just stack the pallets to reach the reasonable height of your DIY pallet entryway bench, use metal brackets to hold all pallets in place! The openings and pockets in pallet boards can also be availed in numerous different ways! You can store different materials and accessories in them but in case of this pallet porch bench you can simple organize your shoes at underside the berth section!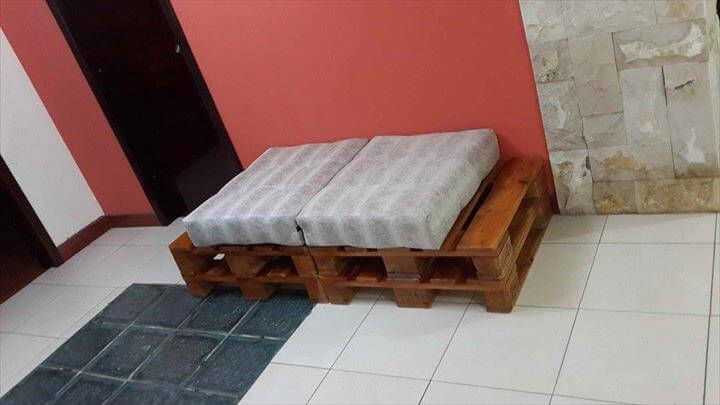 Upholster the installed pallets by putting a piece of cushion or mattress over them for an elegant and comfy type of sitting comfort! Give some extra wings to your creativity to plan more by giving some serviceable and ingenious width to this DIY pallet idea!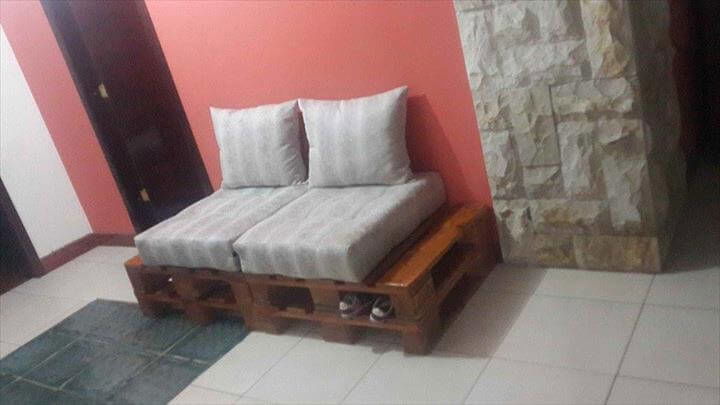 You can drag this bench to anywhere in home to get comfy sitting space, it would really be eyeful if used at patio, front porch or even at mudroom of your home!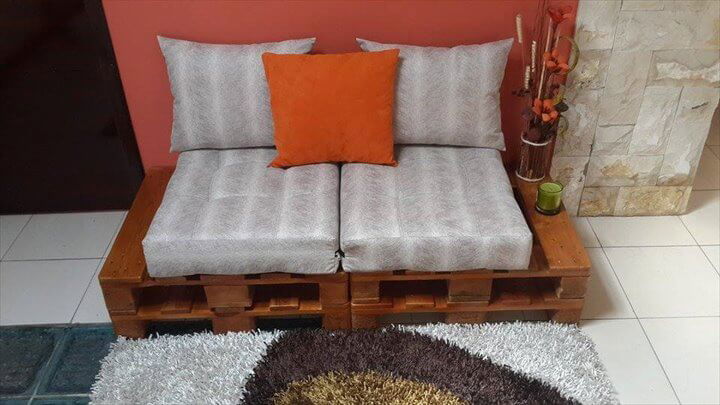 You can even make this pallet project bigger to create U-shape or L-shape sitting plans and comfy sofas for occasional outdoor or living room sitting!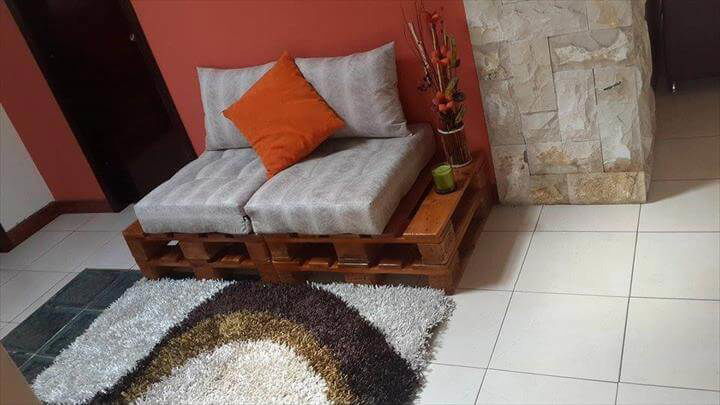 Submitted by: Francisco Andrade
This is one of the best creative uses of pallet wood you can make it home! To get classy styled daybeds, platform bed frames and even the functional styles of outdoor benches was never so easier! Do recycle the pallets which would also be a positive step for wood waste reduction!