We are here to boggle your mind with crazy DIY furniture crafts, all done with free pallets! We would like you to take a look at this mini list of DIY pallet ideas that are sure to enhance your creative sense and imagination! If you are going through some short space issues in your living room then the hanging pallet media stand would be a best choice for you that is made of a single pallet board and provides smart storage options!
If you love cycling then you can adopt the new standards to secure your bicycles, go with the pallets and install amazing wall hanging pallet bicycle racks! If you are willing to add comfort to your newly built bedrooms, you can also prefer pallet-made beds which can be built at home with in any custom dimensions, a fab one is given below! Here final hack is a sturdy bench that can be duplicated to solve the sitting space issues at any outdoor, So try out these Pallet Projects for your home outdoor and indoor in your free time for nothing!
Pallet TV Panel: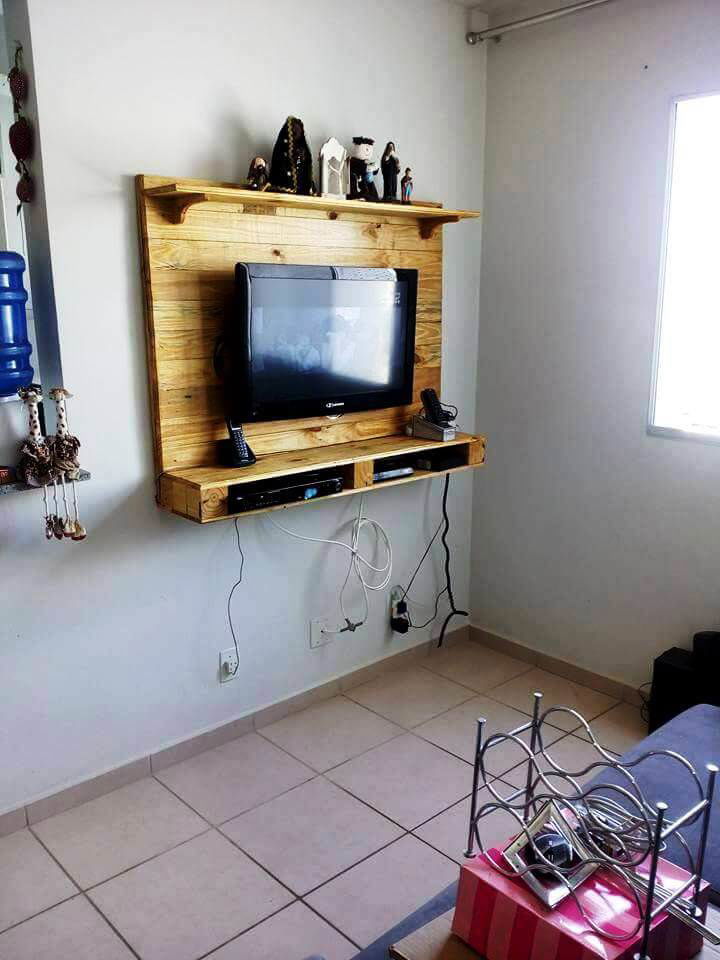 Build a wooden board using single pallet lengths, can be of desired dimensions, then use 1 or 2 separated pallet dice sections consecutively to install the bottom shelf and also a single pallet length to install the top shelf at the same time, will give you an amazing wall hanging media stand!
Pallet Bicycle Holder: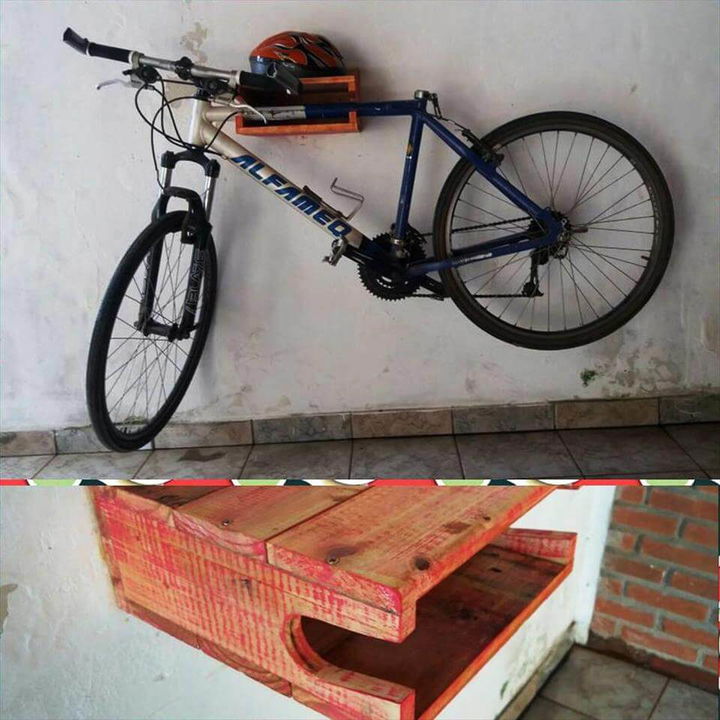 Grab a mini part of pallets and just cut the front sides out for a U-shape, make it fixed on a wall on a decided height level and use it as a bicycle rack!
Pallet Bed: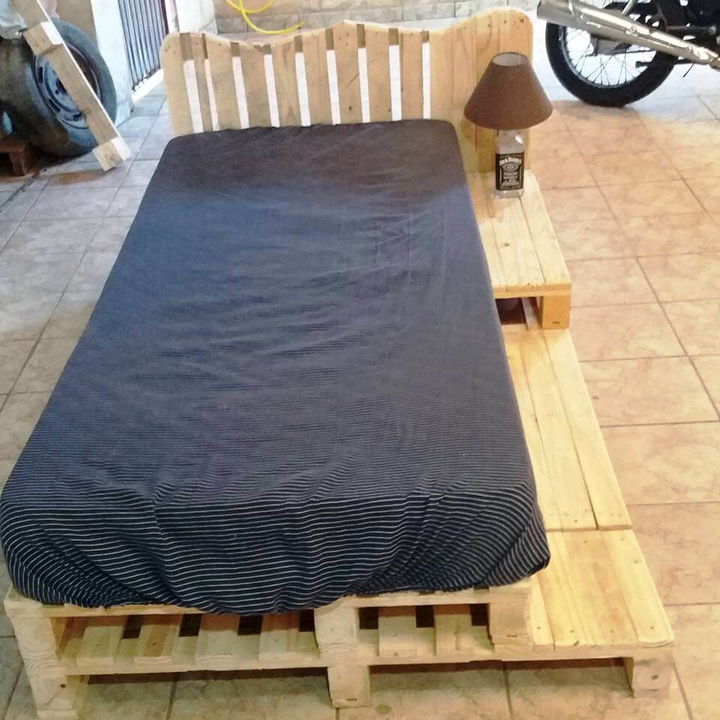 Simple put together pallets for instant and stylish pallet bed frame, one can plan pallets also to install custom arty-style headboard like done in this case!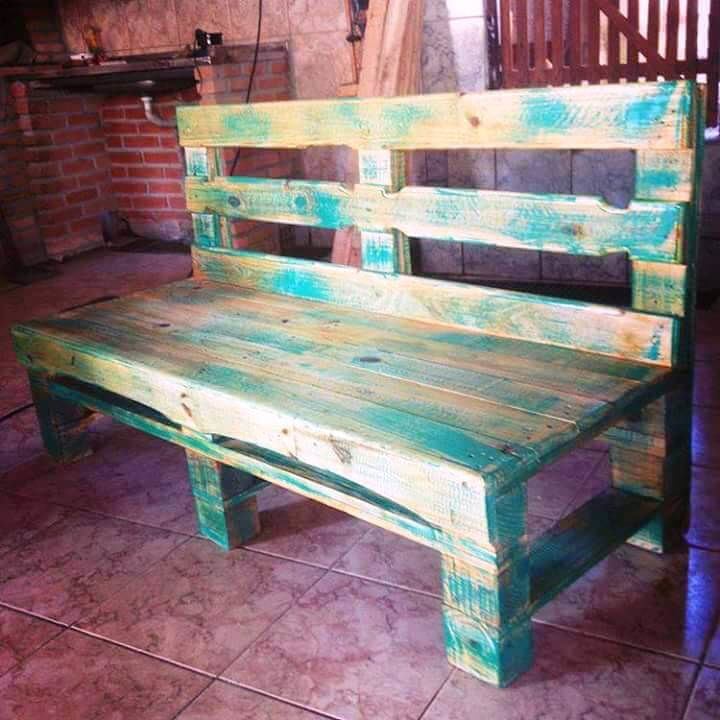 Low-cost yet sturdy wooden bench, built from pallets by creative refilling of pallet slats! Finally a little turquoise paint has been used to create a distressed visual of bench!
Made by: Erick Carrasco