Garden is place where one can swing a hammock in summer with his favorite readable books in hands and a most visited place in summer to get relaxed in open natural greenery and fresh airy environment! However, to operate the garden objects properly and for overall garden grooming and beautification, we always need some certain functional kids of furniture! We also need some benches there to accommodate a rush of people and guests there for sitting! Here is a creative tip and DIY plan to get your green space to higher comfortable and functional level!
Get this DIY pallet garden bench at no-cost, useful for both garden accent and sitting purposes! Pallets have been used to build this functional pallet bench with thicker dimensions! Rusticity of pallets is really outdoor-friendly so one can really do some bigger exterior home improving projects with them along with constructing the useful and functional patio furniture projects!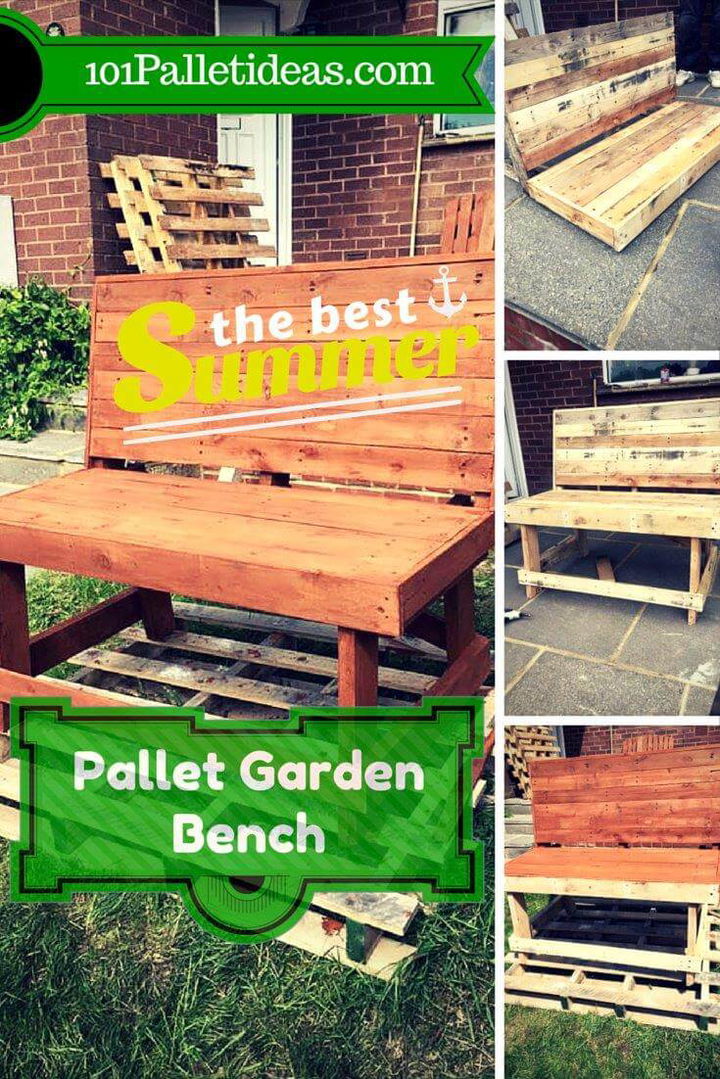 A complete wood pallet tutorial has been provided here just in case if you want to copy this inspiring shape of bench that can also eliminate your poolside, home deck and front porch sitting demands!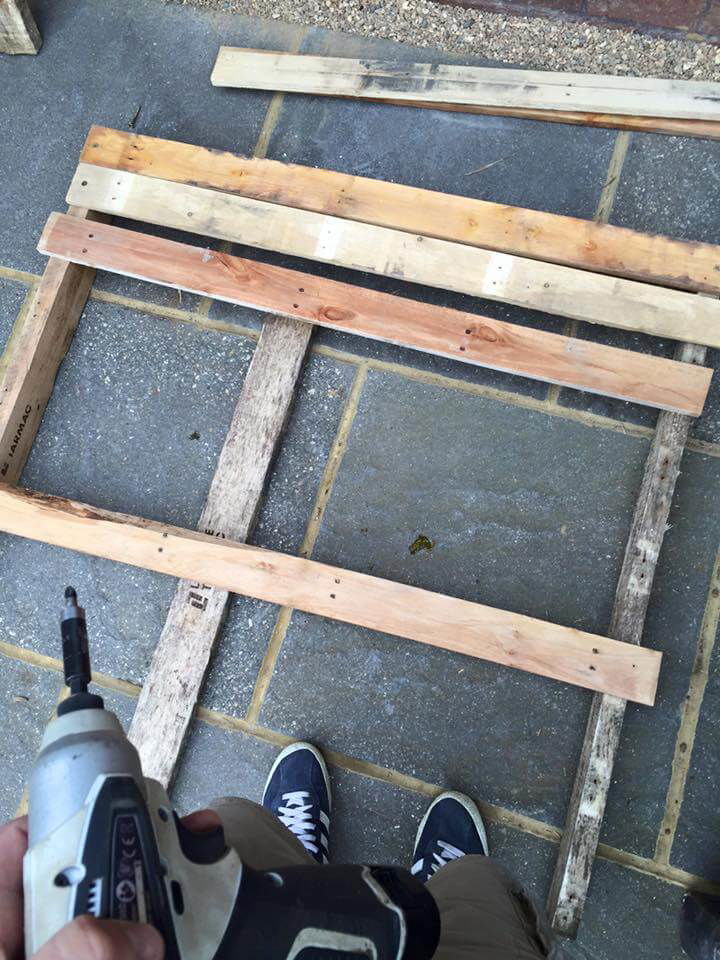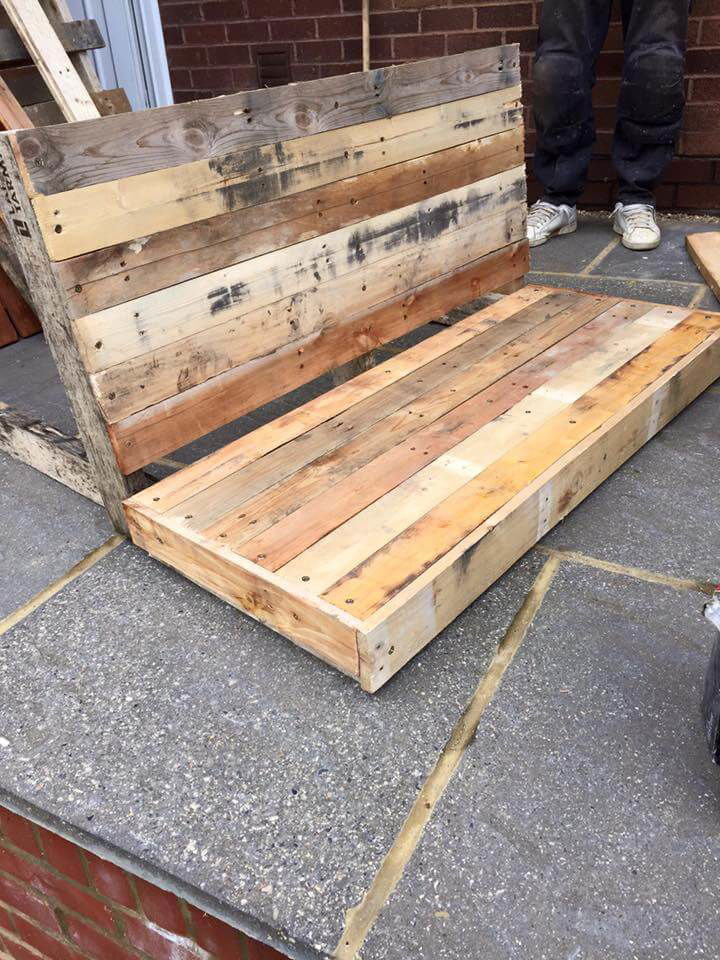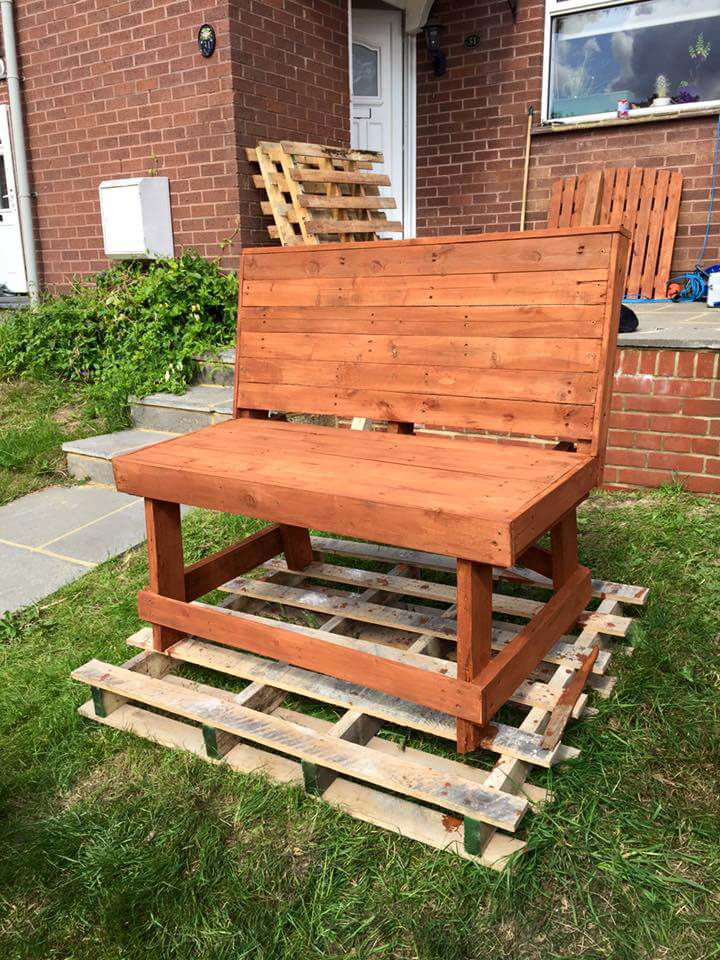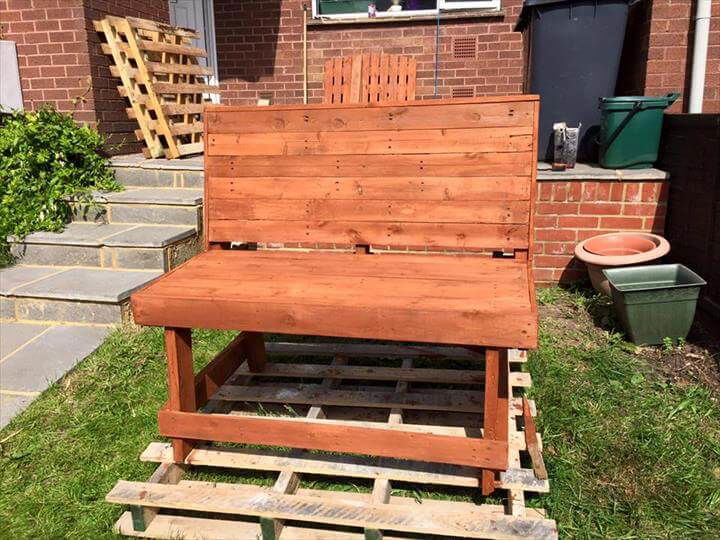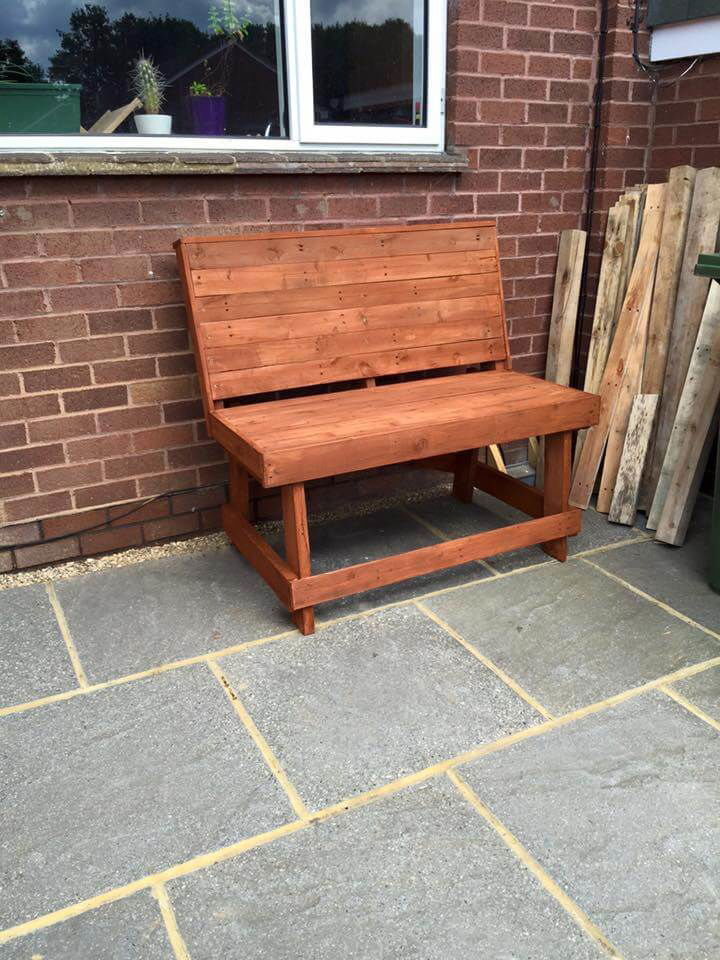 Made By Our User: Tim Barrett