Use pallet wood smartly also to do instant home improvements! Build items of routine use with pallets in just no time! We would like to share here this short list of DIY pallet projects that are having vitally important functional roles in our life! Make easy pallet trays that can help you to serve food and to organize cutlery on the dining tables! You can also make the wooden trays that can be put under the toaster machine for extra safety!
If you are a beverage lover, recover fantastic beverage bottle rack out of pallets and if you are addicted to romantic dinners or coffee times then pallet-made tea lights are also waiting for you! Install custom wall hooks, organizers and coat racks with pallets to reduce interior clutter and also to maximize storage space!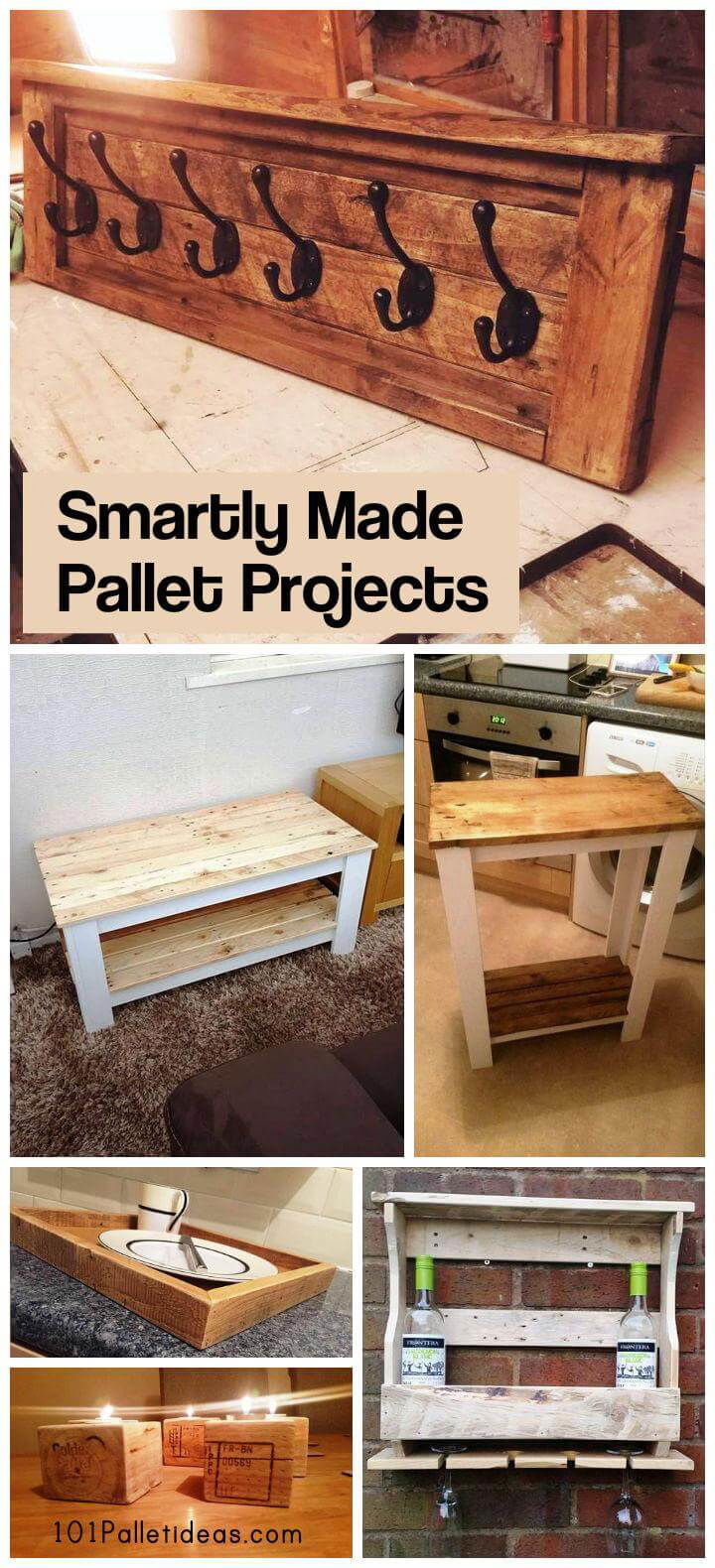 Build fancy tabletops to revamp crumbled metallic tables or build your own stylish wooden tables using nothing but the pallet wood slats! Don't forget to make the bathtub trays with pallets that will make taking bath a big fun for you by holding your ipads and beverage mugs over!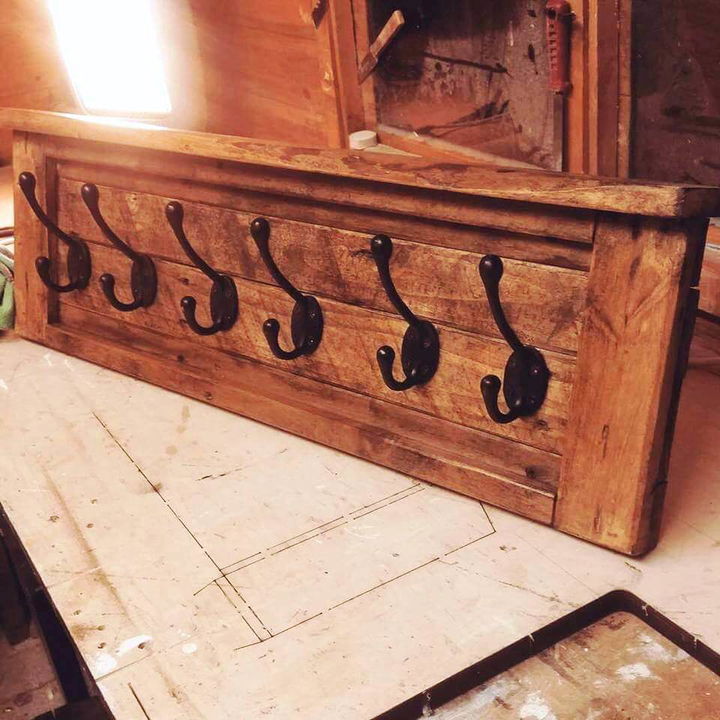 Put together a few of pallet slats and brace them up! Now fix some hooks and gain this beautiful pallet coat rack! It also comes with a little shelf here!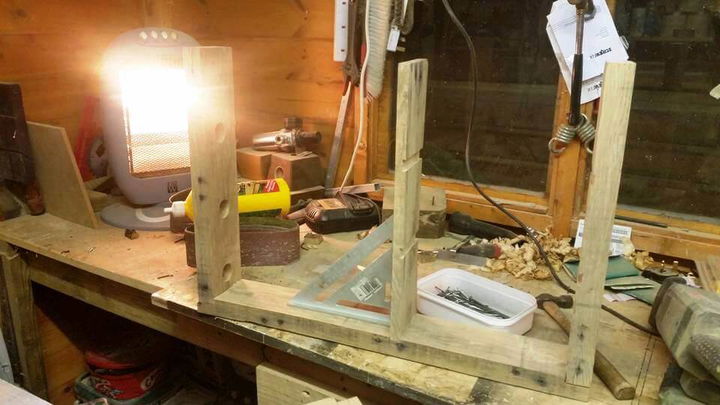 By arranging simply a few of pallet slats, gain beautiful beverage bottle rack! Here is how to do it!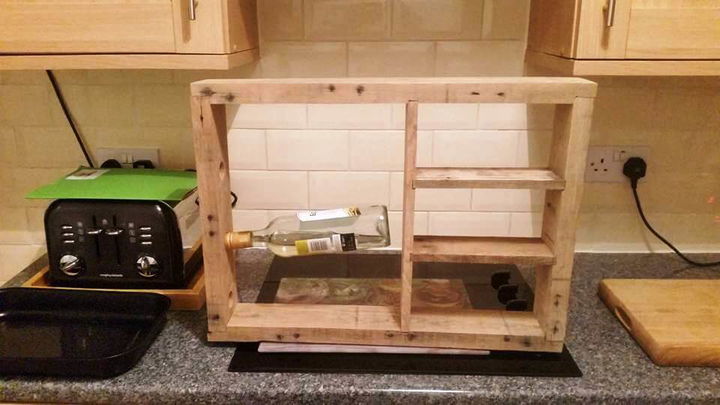 You can build custom holding for beverage bottles, hooks for beverage mugs and also compartments for other types of storage!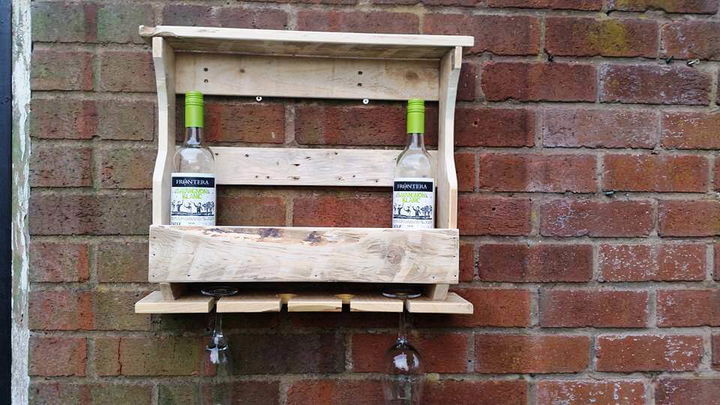 Another mini yet functional beverage pallet bar for an outdoor wall! Time to wait no more for parties at outdoor!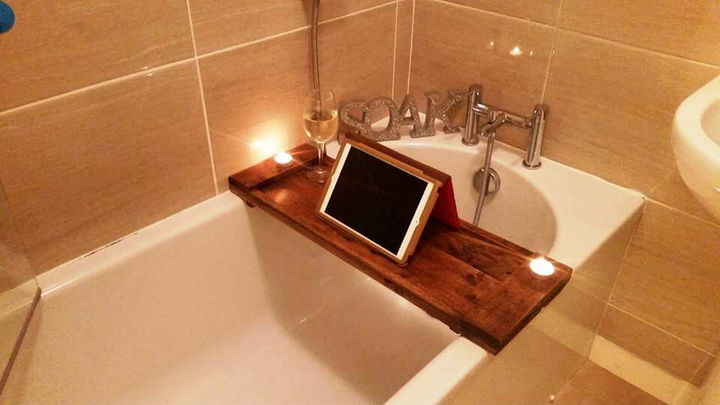 Regain slats of pallets as bathtub trays! Make your baths more special! These trays can hold all from ipads to custom lights to your beverage mugs as shown!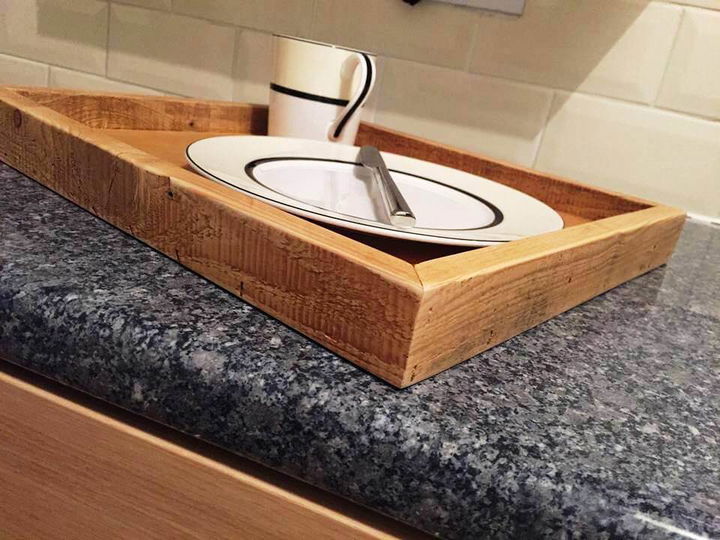 Use leftover pallet wood slats or scrap to craft wooden trays! Would all be special to serve food and to organize cutlery items!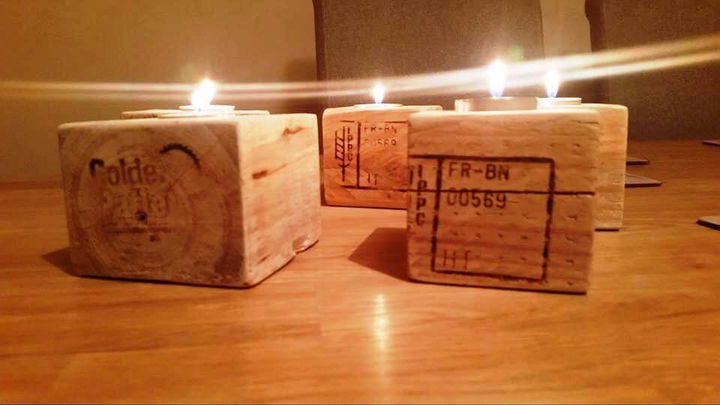 Insert candles in removed pallet chocks and get more stylish wooden tea lights!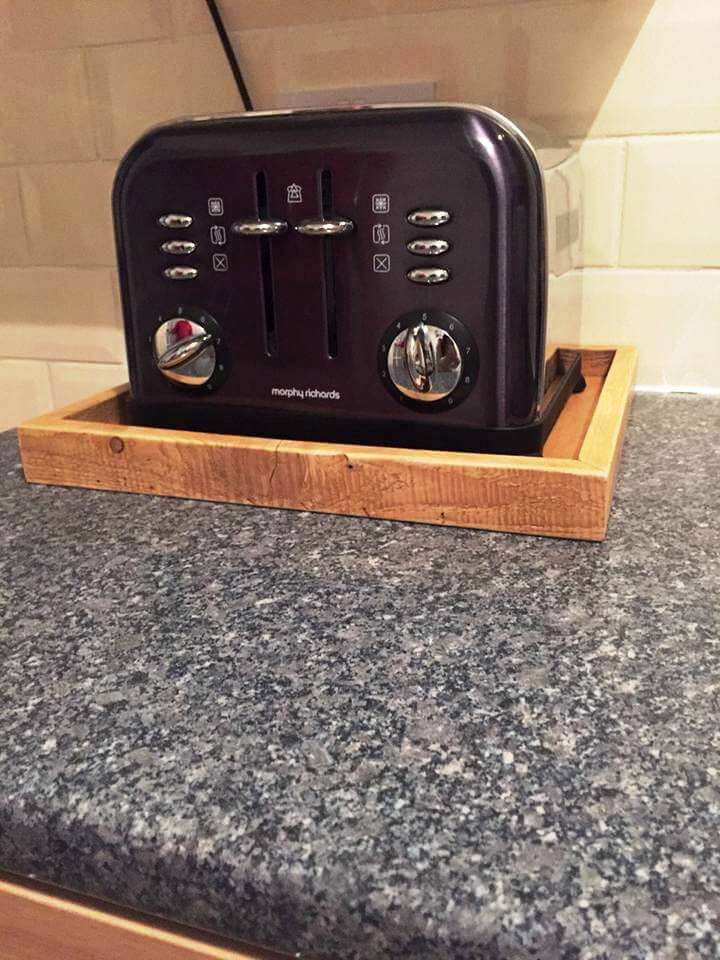 Build wooden trays for your toaster, would held as a safe medium between the kitchen counter top and bottom of the toaster!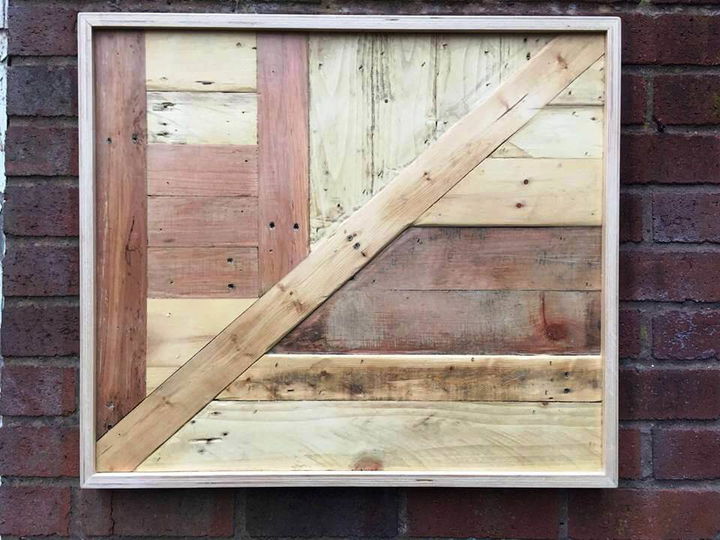 Refurbish your broken up old tables with pallets! Install custom wooden tabletops using pallets and also other components of table!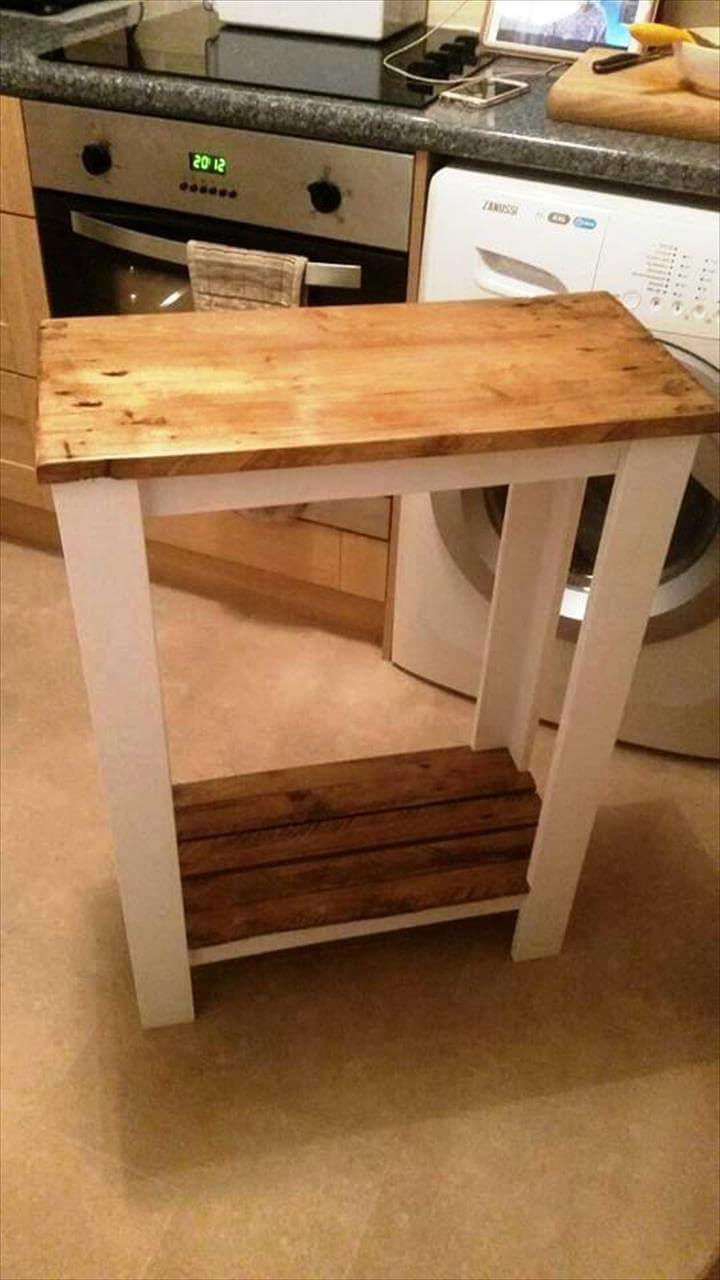 Precious milk & honey pallet slim table with a bottom shelf! Would all be special to use as a sofa side table! An achievement done with separated pallet lengths!
Outstanding wooden pallet coffee table with inside storage space! Comes with 2 levels and also with frame painted in white! Put flat the slats of pallets for installing both tabletop and lower shelf!
Made by: Arran Lowe