Give a crispy edge to your home layout and land scraping! Today's sharing is all about a totally unique patio furniture set! People having rustic nautical taste of home decors will surely like this outdoor furniture inspiration! Get inspired of this DIY pallet and nautical rope patio furniture set, raised on sturdy round wooden lengths giving a magnified look to each of table, sofa, bench and chair!
Pallet boards serve as the backrest and berth sections while the rope adds more stability and works great to give entire furniture a nautical decor character! Fittings and assembly has been done with latest hardware to make each piece live last! For a beach style, aqua shade of paint has been used that held also much outdoor-friendly!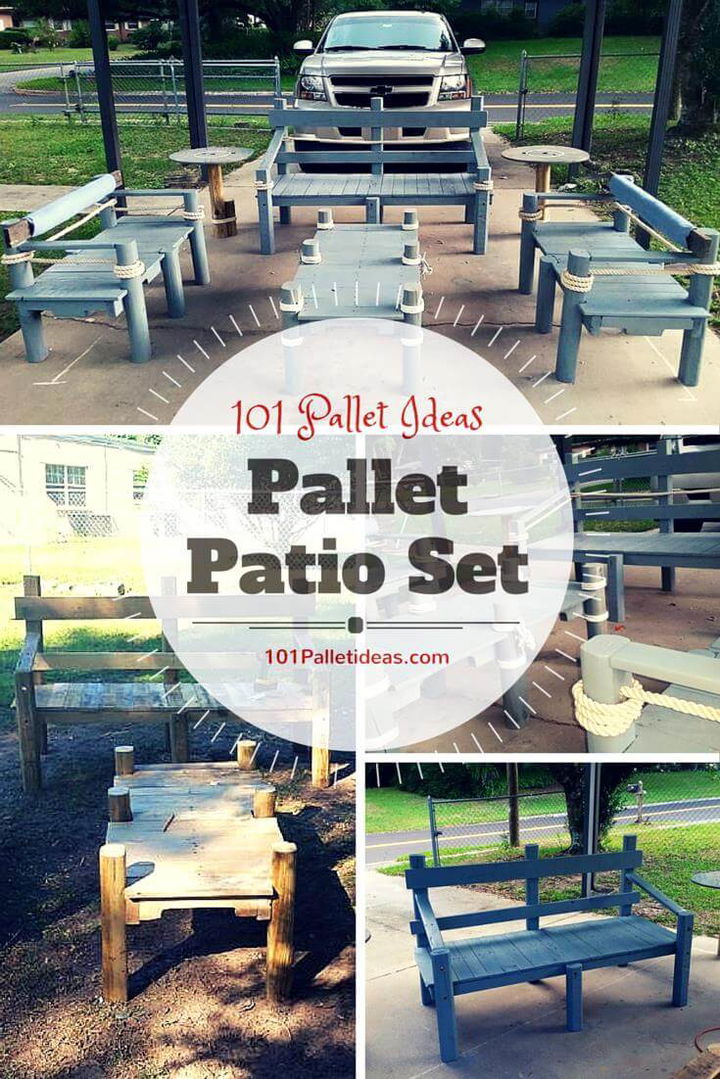 Make your home look cool and more welcoming with all seating plans completed and get great help from pallets to save many of your furniture costs! Stay attached and explore some bigger and hidden secrets of wooden creativity!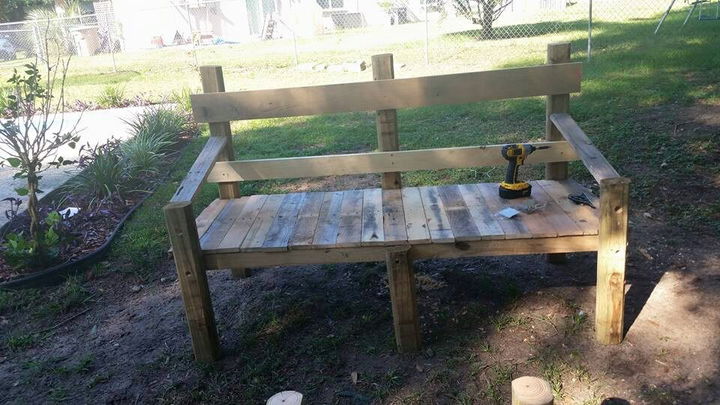 DIY Wood Pallet Patio Furniture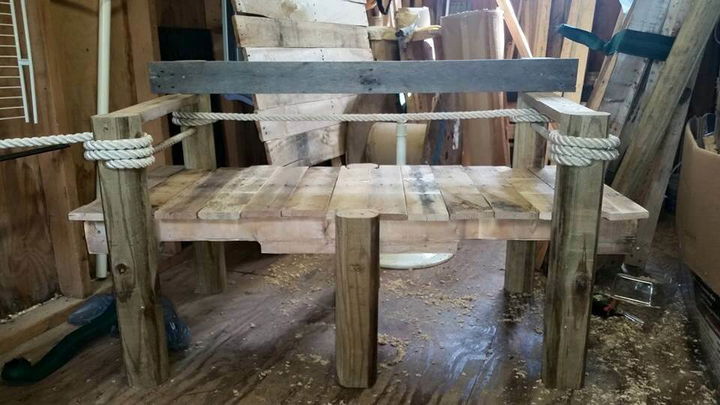 Patio Furniture Set Made From Pallets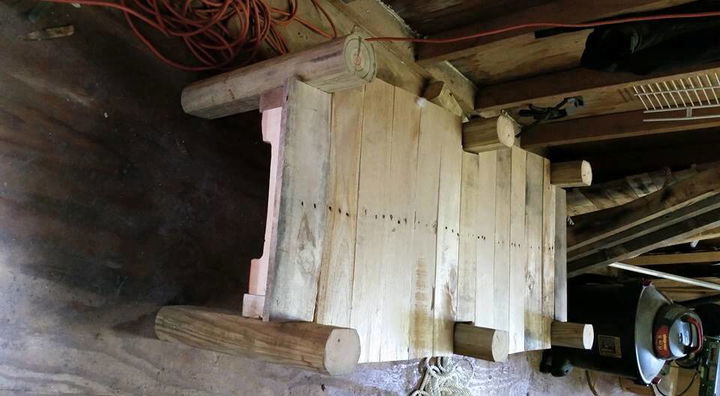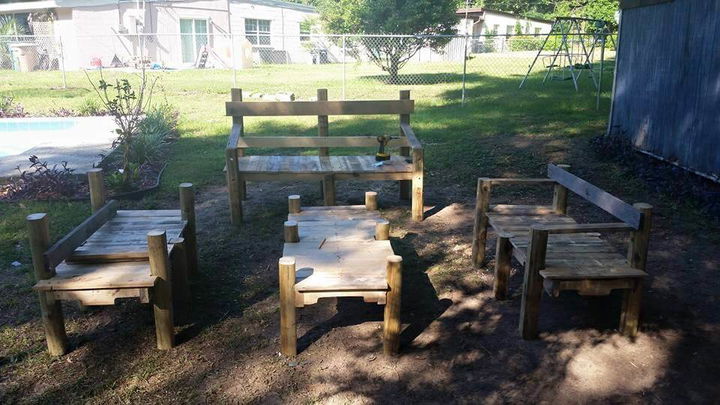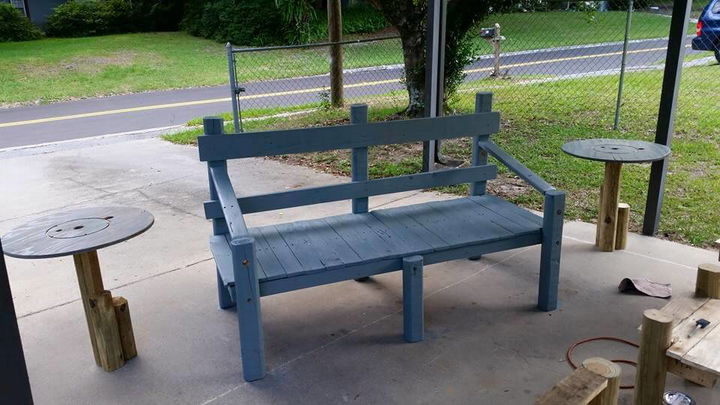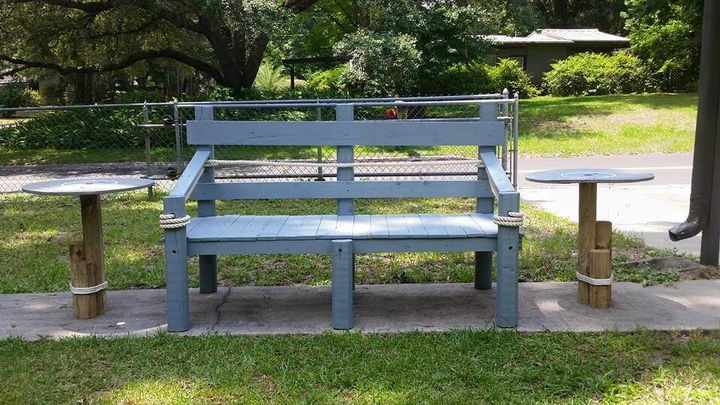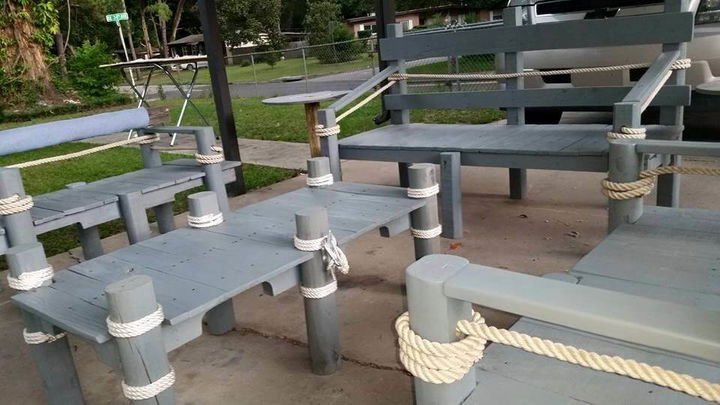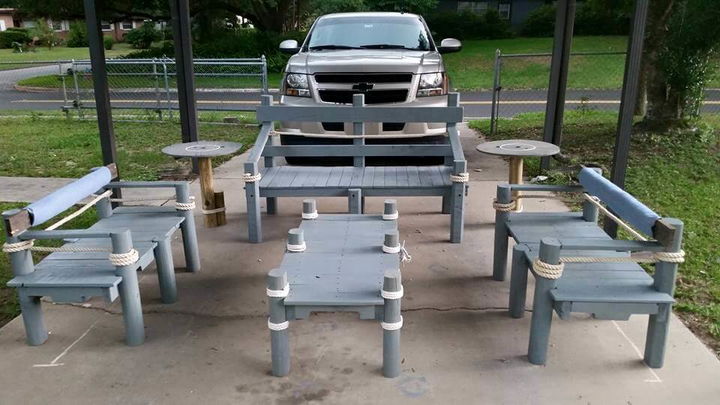 Made By our User: Heather Berger