Your outdoors may be good for the matures sometime but too boring for the kids and this can make your kids less interested in outdoor playing which will not be good for their overall physical and mental health! Make your kids passionate for outdoor playing by adding this DIY small pallet playhouse in your garden with a couple of swings around it! Built and composed entirely with pallet wood and provides a little fenced deck which will allow you kids to enjoy the sun and the lovely rains as well!
First of all lot of pallets have been disassembled to get a good stock of single wooden slats with which the whole playhouse model is to be installed! Here first of all the slats have been packed tight for a little room building which provides the space also for main entrance and side windows! Finally the self-installed building with chevron roof has been given a cozy lift-up by adding a base which stands on 4 legs! In the end, a separately built mini deck has been made a part of it which offers stairs for convenient reach to elevated levels!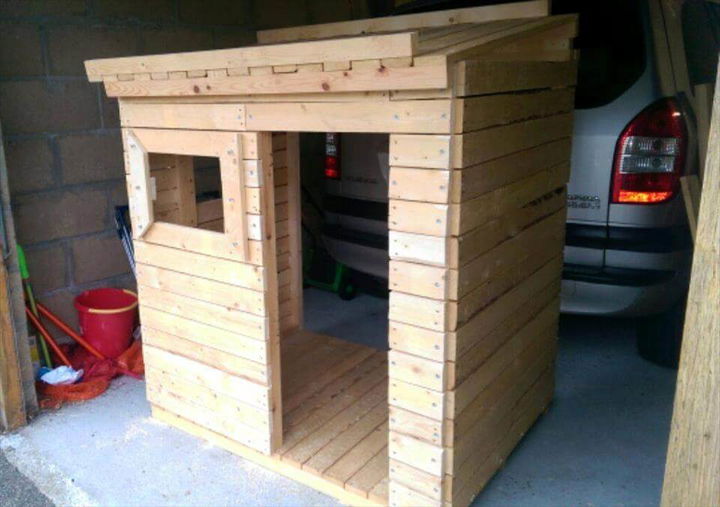 Get a good stock of single pallet lengths first as the whole construction has to be done with them! Put pallet slats flat and in slatted arrangements to build first the room for the playhouse, be precise in cutting and measurements for amazingly better results!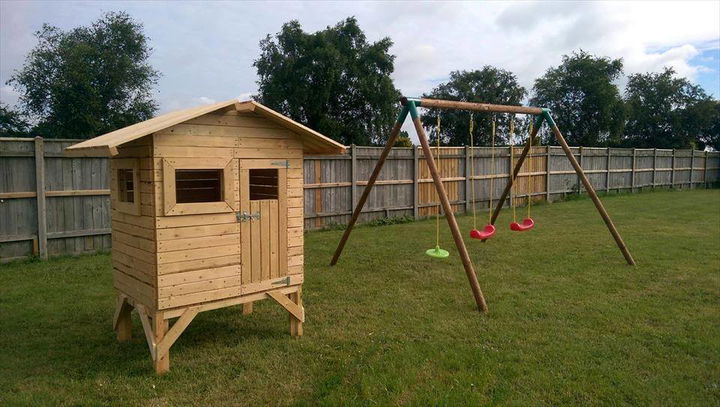 After you build the basic or primary structure for the roof just finish it with custom roof and add the heavy duty base to it to get it elevated to an enchanting height level! Here chevron roof has been decided for an overall stylish building of the house and has been done with separated straight slats of pallets as you can see!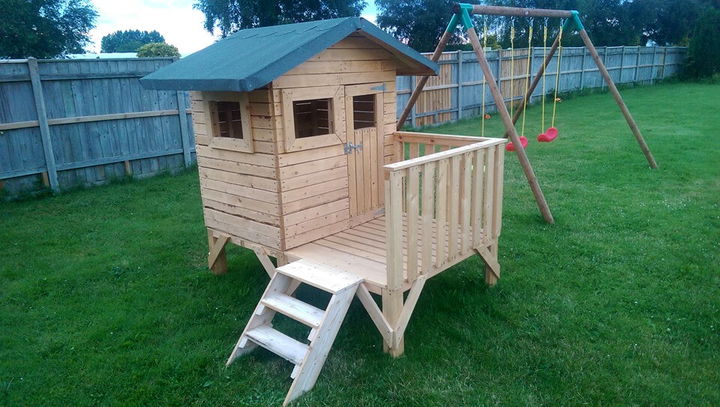 Install the doors and windows, quite easy to build with single pallet lengths, and also install the separately build wooden deck to this playhouse, this will extend the room to a house!
Cover the roof with waterproof felt, this will not let the rainwater enter the inside of the house and will avoid the additional damages to wooden roof!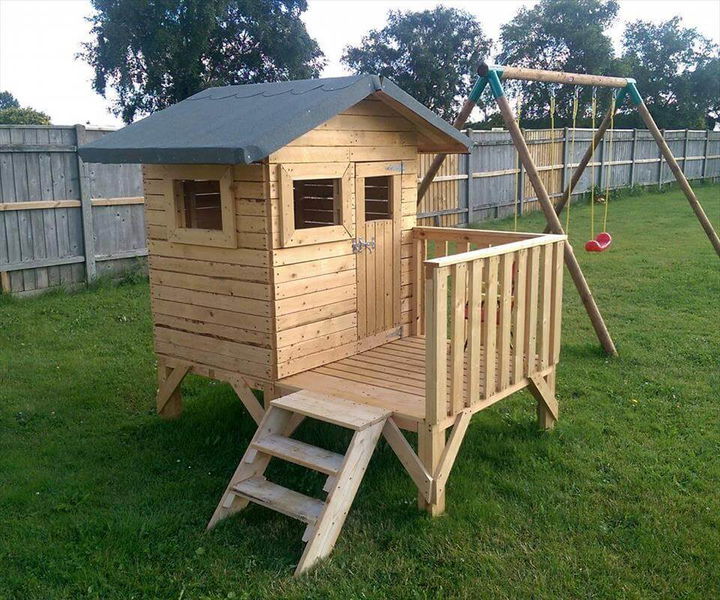 The installed fenced deck portions also has the same height as the playhouse and provides stylish stairs steps for a dignified and convenient entrance to this wooden playhouse!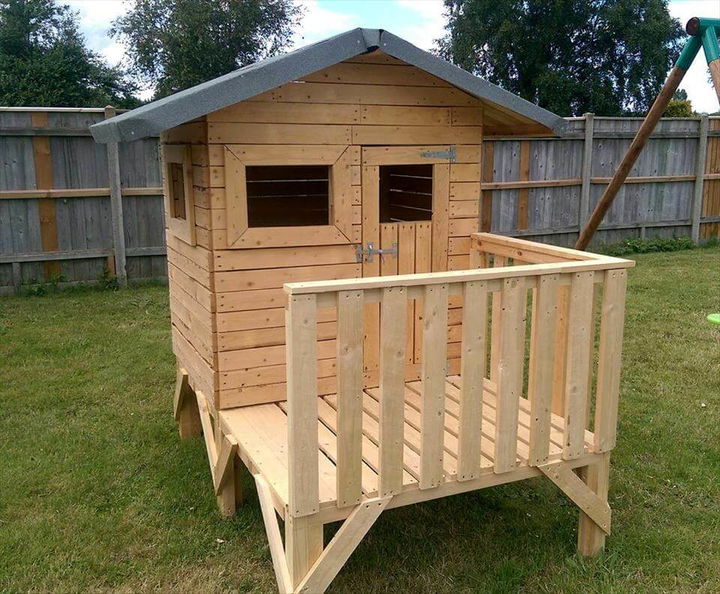 Base sections have been supported more using additional braces and a perfect hardware has been got to assemble the entire playhouse building tight!
Made by: Michael Foote