As outdoor playing and other physical activities results into a better mental and physical health of a child so all loving parents who are intelligent, try to make their kids busy at outdoor where pure climates make them feel fresh too! Boost the kids outdoor fun with pallets by building this DIY pallet playhouse for kids fun, an ever low-cost wooden model of kids fun house constructed with pallets! This wooden residence is has a double-story building that has been well designed and engineered to avoid injurious collapsing in future years!
Lower story provides a small room for kids playing while upper story is also having a mini room which has been fenced for accent balcony style boundary all around and comes with a chevron roof to gain a beautiful style as well! The interior floor has been done using concrete tiles while whole building stays on a pebbled garden ground! Appreciate this beautiful pallet idea by duplicating this pallet playhouse for your kids!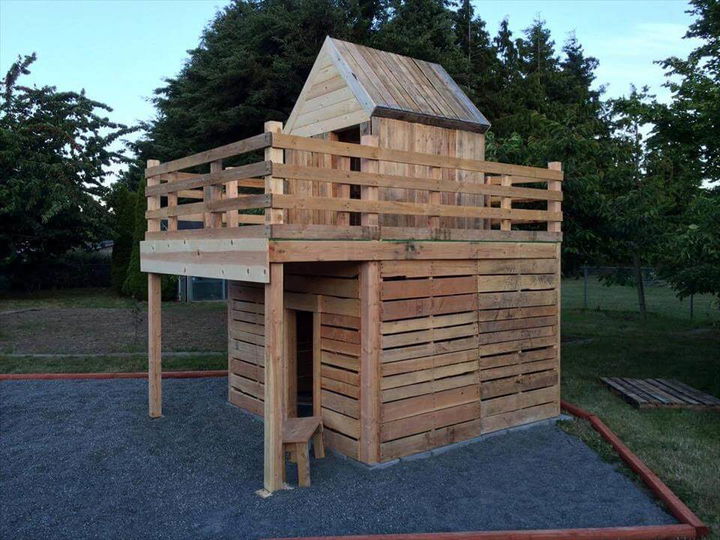 The residence has been intended to stay last so has been given better configurations, the whole double story building stands on beefy wooden erected pillars and side filling has been done with separated straight pallet wood stripes!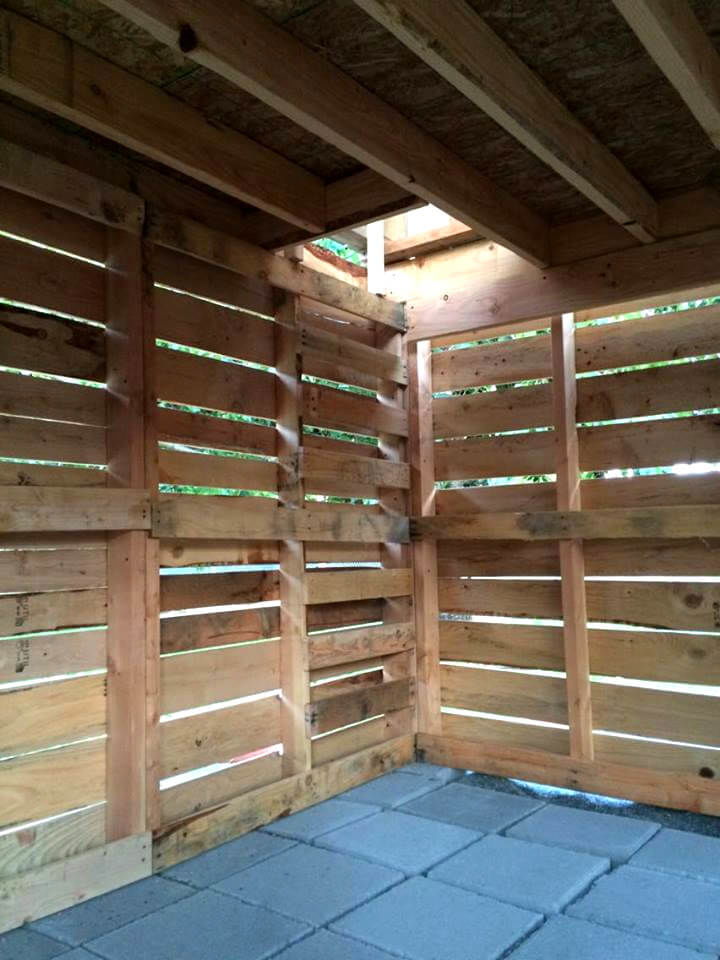 Spacing between the wall make the air transfer happen that will avoid the kids feel suffocate while playing inside! You can also add windows to control the inside weather conditions like amount of air and light!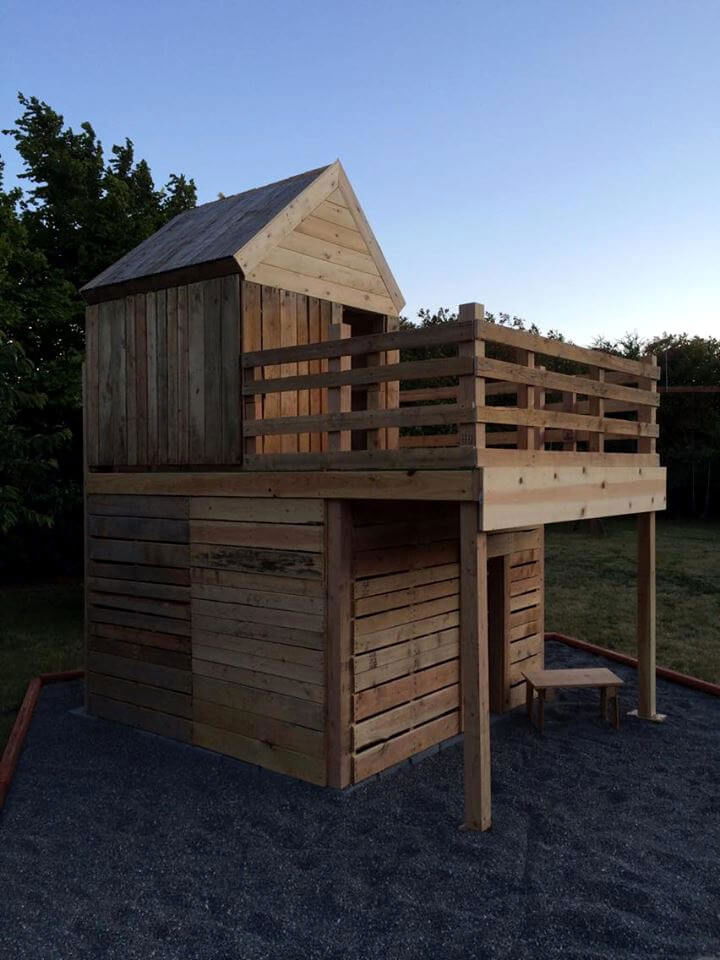 Upper part has been built in a bungalow style, comes with a little room with chevron roof, has been fenced all around! This is really amazing!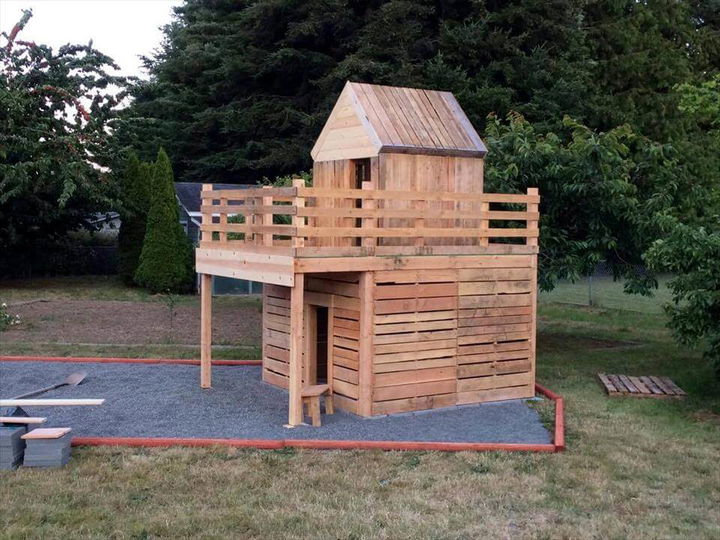 Interior floors have been installed using concrete tiles and amazing decorative edging of playhouse has been done using red painted pallet wood stripes! Inner has been given a pebble stone fill! We have also published almost 130+ Inspired Wood Pallet Projects and Ideas , you will surely appreciate for your home and outdoors.
Submitted & Made by: Jerrin Fiorini