Kids just love the fun and take great pleasure in mimicking their elders! So if your kids are interested in all kinds of home affairs which their elders do then it will earn a great respect for you to gift a playhouse to your kids so your kids have more fun in spare time and will also find it a great platform to learn the basics of home life!
If you are having a little engineer in your then it would all be enjoyable experience to clone this DIY pallet playhouse designed for all fun loving kids, comes with a metal shed-style roof and all the basic features of home building has been duplicated here intelligently like the front door, windows and interior pallet furniture for kids!
Inside of the this pallet-made house contains a chalkboard where kids can write and draw some fun shapes they like and custom settings have been done to organize the kids toys! There are two main windows having hinged wooden shutters so your kids can easily moderate the weather condition while being inside!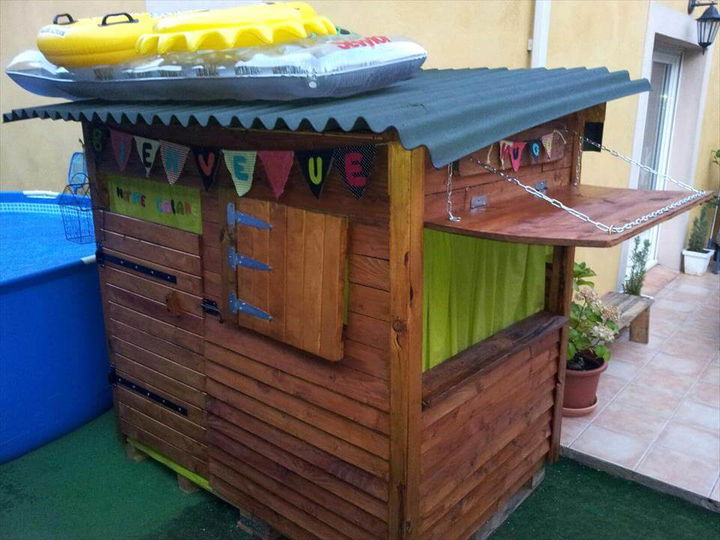 Here is a fantastic pallet proposal if you really want to put a great smile on face of your children, this beautiful playhouse would really make a gorgeous gift for kids!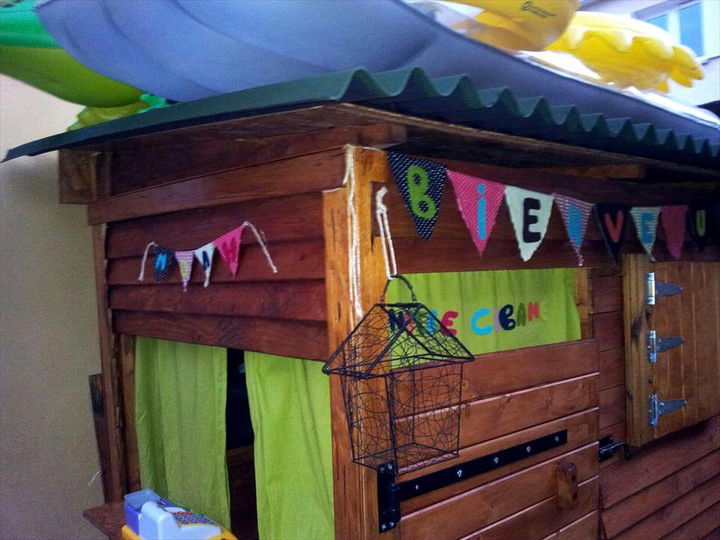 The house is made of pallets, has been well engineered to stay last and has been decorated with custom buntings for a big decorative vibe!

There are various prominent features to see in this exclusive wooden building, suggested as kids playhouse, first of all you can see the hinged door and windows, here long antique hinges have been installed for more support and controlled movements of door and window shutters!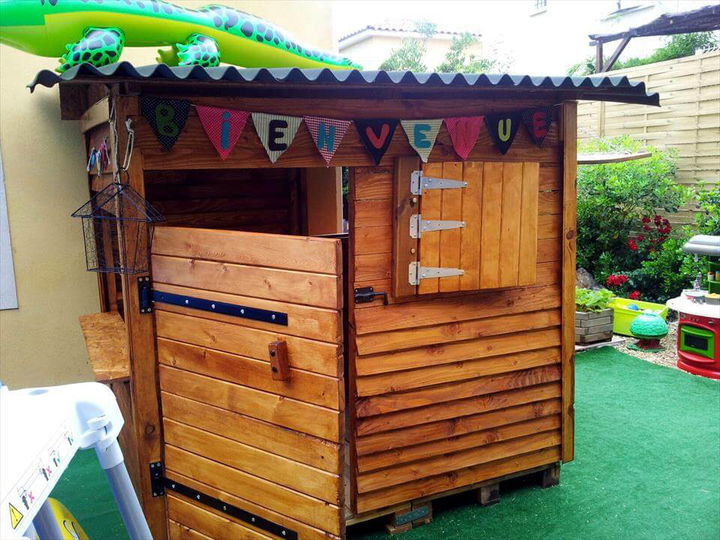 Hinges have been installed with accent headed nails and there is also a mini latch lock installed for security reasons! One side of this little residence has been given a shingled effect using pallet slats, so look more beautiful!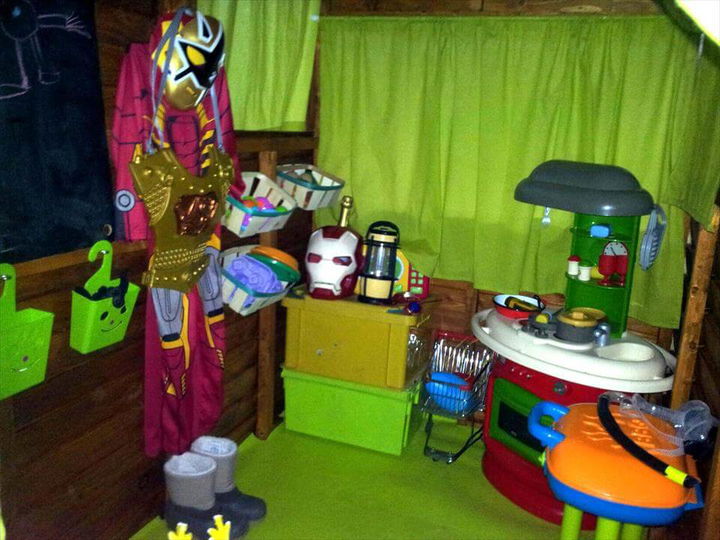 Interior of the house has been well planned just for a kids' fun boost, interior is having different custom settings to store the kids toys and tools!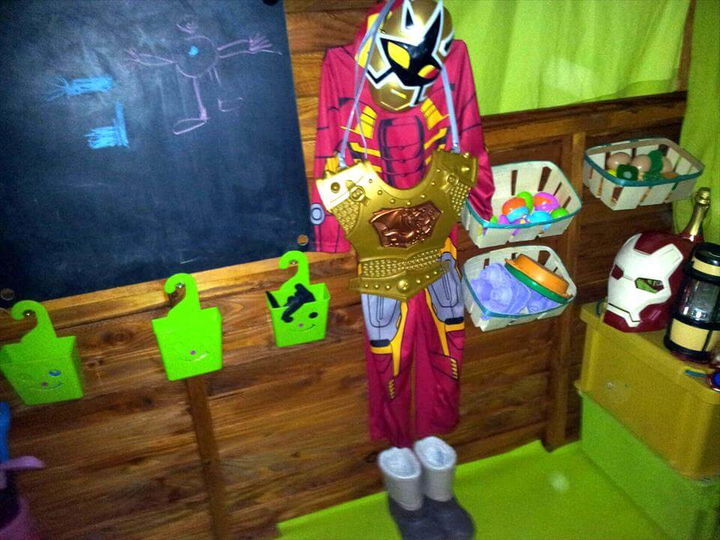 There is also a chalkboard installed to interior wall where your kids can give some lectures while playing student-teacher and can also use the chalkboard as noticeboard or as a better platform for their random drawings!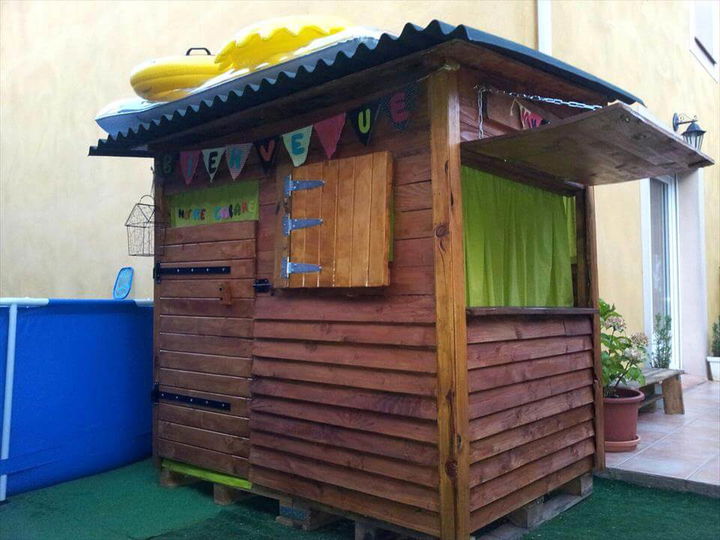 Both windows of the house has custom shutters, one is hinged while bigger one has been supported with heavy duty metal chains so can be opened and closed easily to control weather conditions!
Shared by: Gwladys Juana