Here we are with a mind-blowing wooden creation done with pallet slats and is sure to be a highly praiseworthy gift for the kids especially for the little princes! Here this beautiful DIY wood pallet playhouse for little girl has been built with pallets, given a stylish layout and the most needed features necessary for kids playing! First of all the whole base section has been built using creatively altered pallet boards which has also been trimmed down according to measure values!
Here 3 mini but beefy pallets built the entire base and a mini pallet board with carefully removed back portion has been gained as a front gate of this pallet playhouse and comes on hinges! You can also make a few pallet boards dismantled and can start building the entire playhouse using single pallet slats, both options would be great!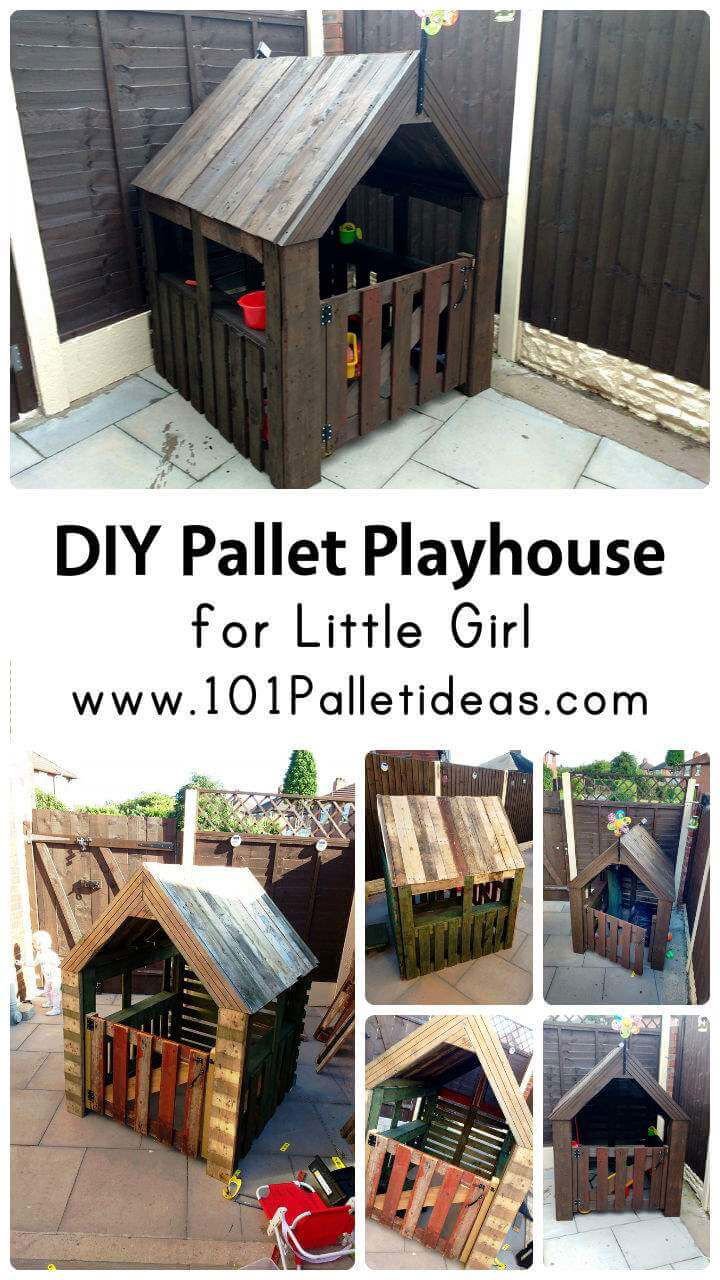 Here the chevron roof of the house is the main item dignifies the entire design of the house and is also made of separated pallet slats packed tight! You can clone it with a few pallets in hands to earn a better gift for your baby princess!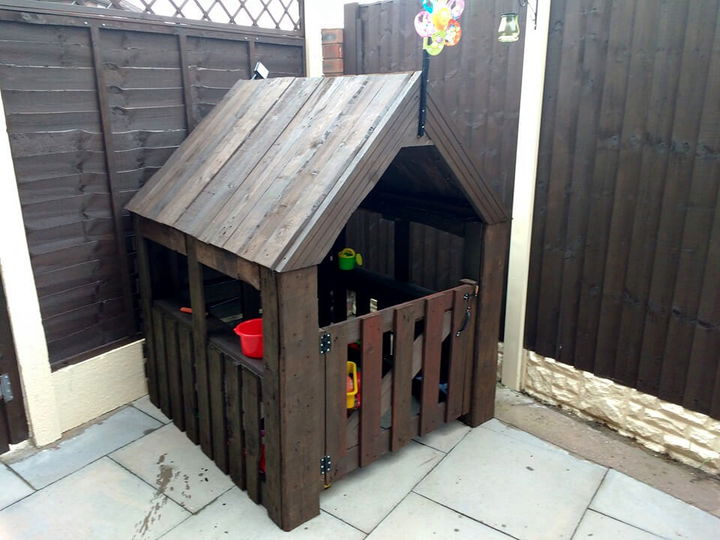 Here is a fantastic pallet gift inspiration, you should grab some pallets also to clone this cool playhouse built for playing of a baby princess!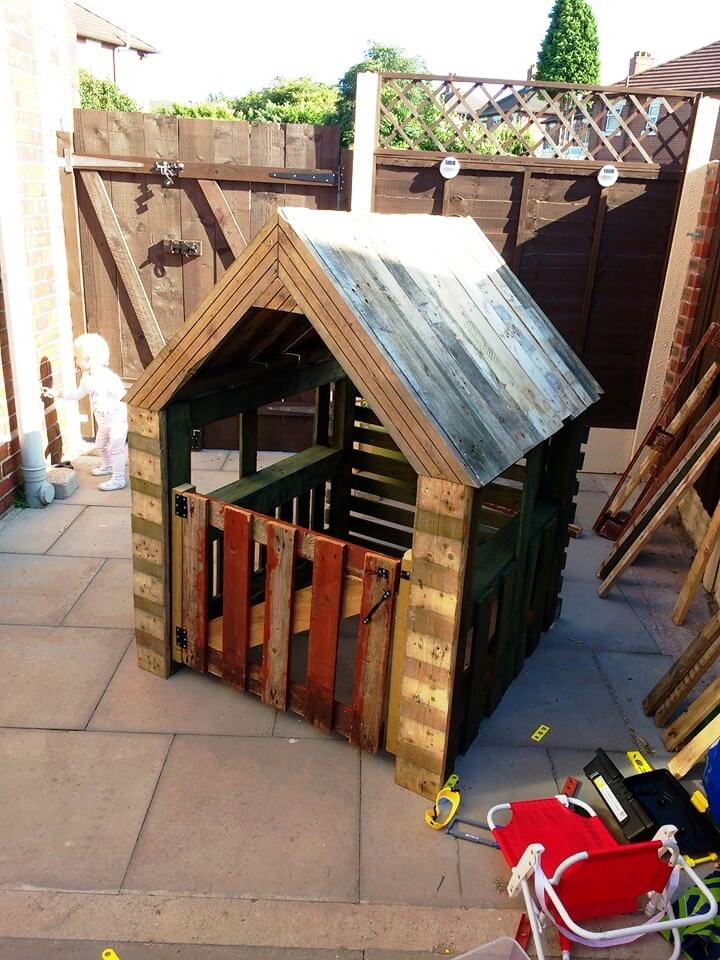 Get the right heat treated pallets and just tear them into pieces! Frame up the base first including the 3 side walls and the beefy pillars that will receive the roof later!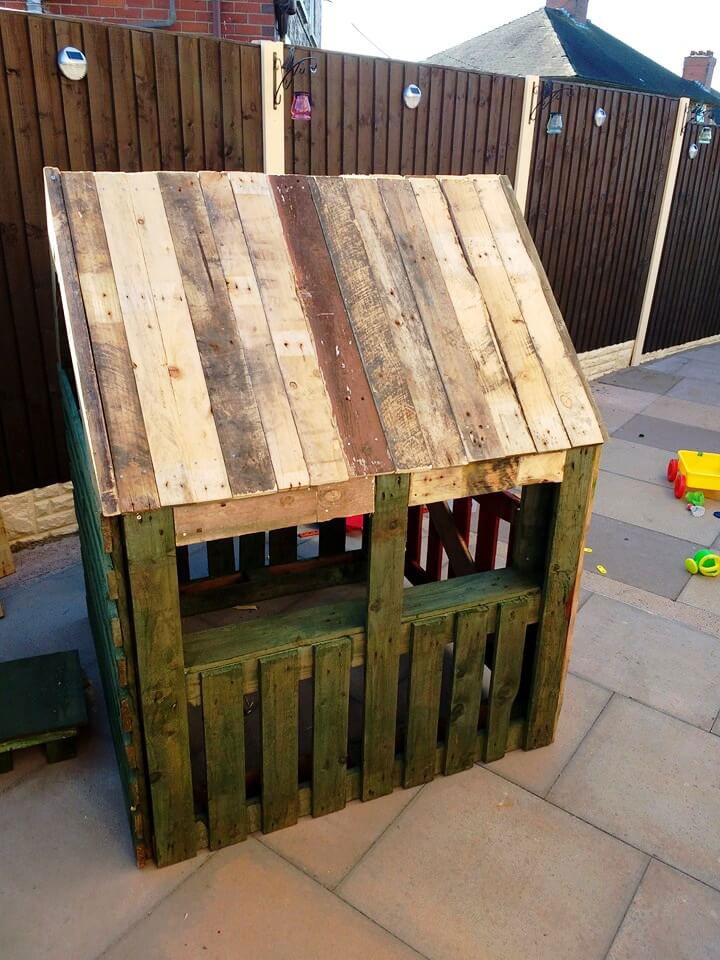 You can place the trimmed down pallet sizes directly for the robust sides of this playhouse, do leave the window openings that wall cause plenty of breezes to your baby princess while playing inside!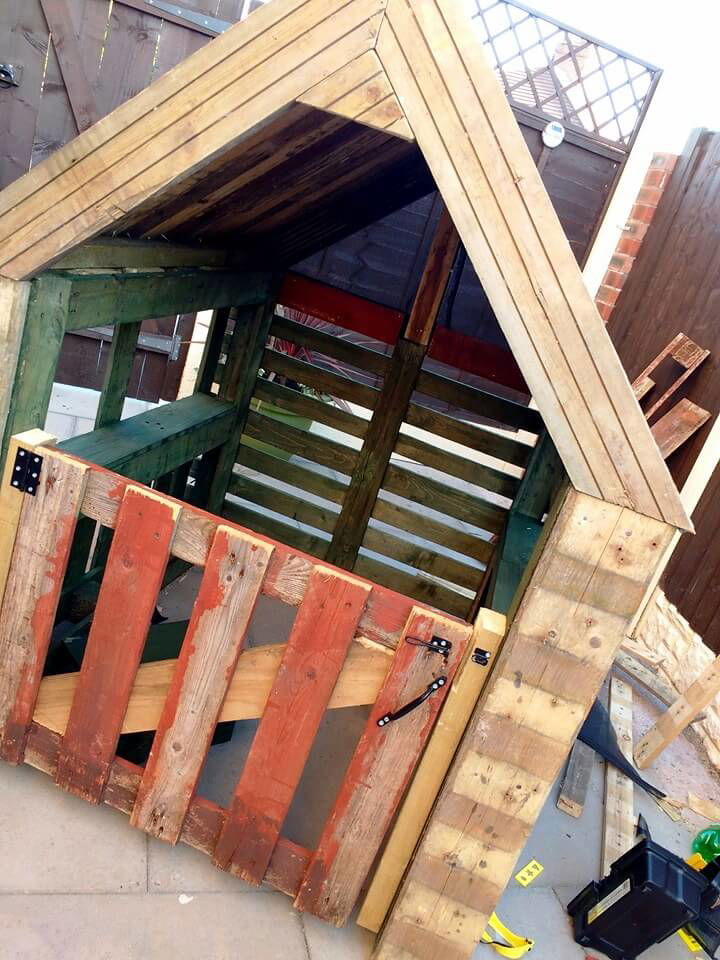 The front should come with a hinged gate for a whole fancy depiction of modern houses! A little latch-lock will spruce up the gate more!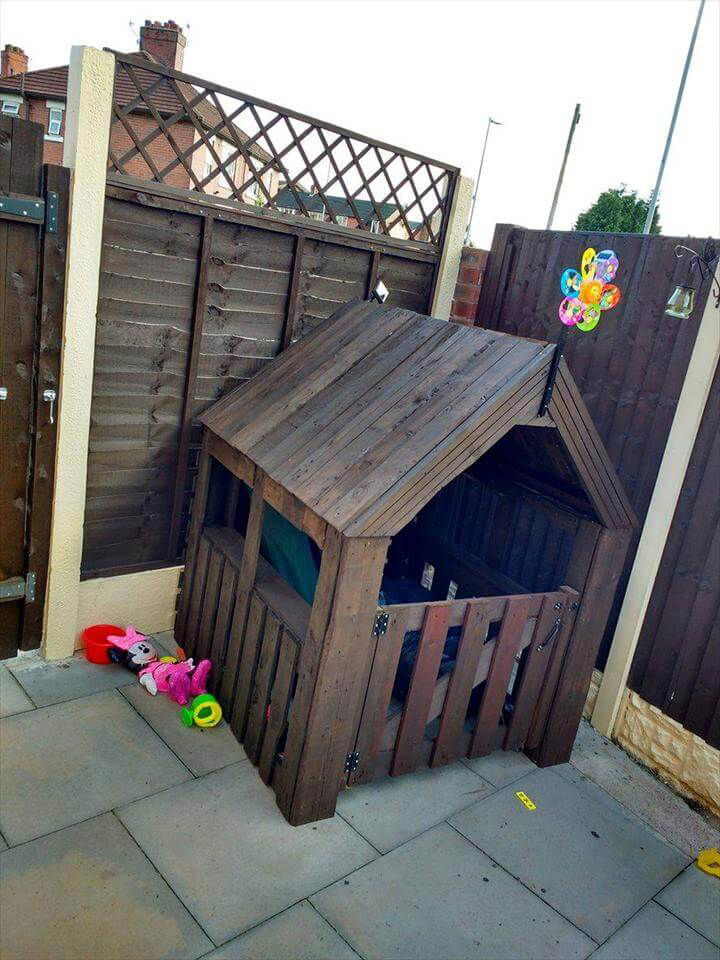 Pack the layers of chevron slats right for a robust chevron roof, the accent part of this entire playhouse! Here the chevron roof has made sit stability over the pillars or base frame!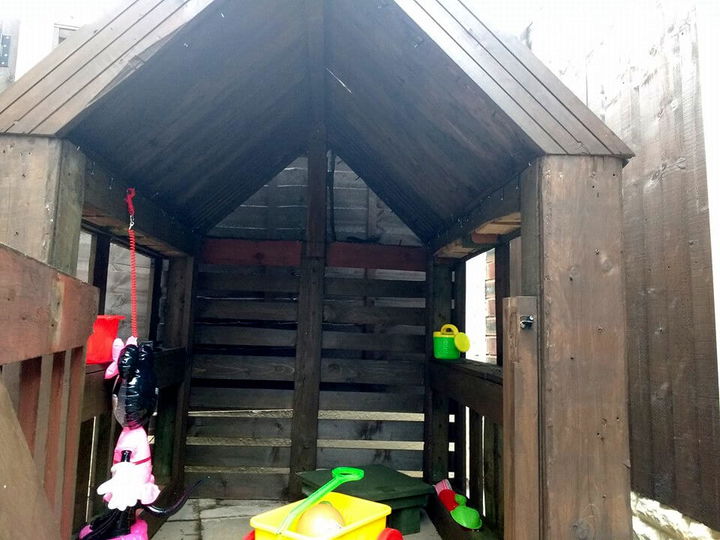 Checkout the details here about building stable wooden roof here, see here the plan for chevron roof ridges and rafters and get creative!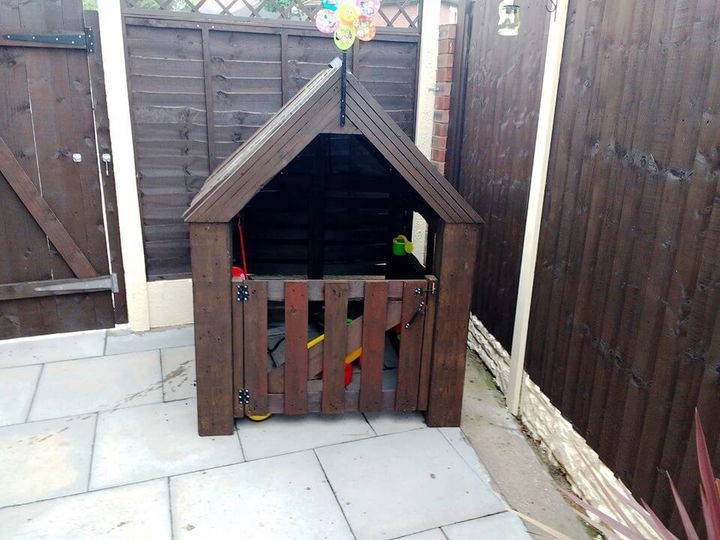 Building the roof separately would be recommended here! Add decors to this playhouse your princess will like the front colorful pinwheel!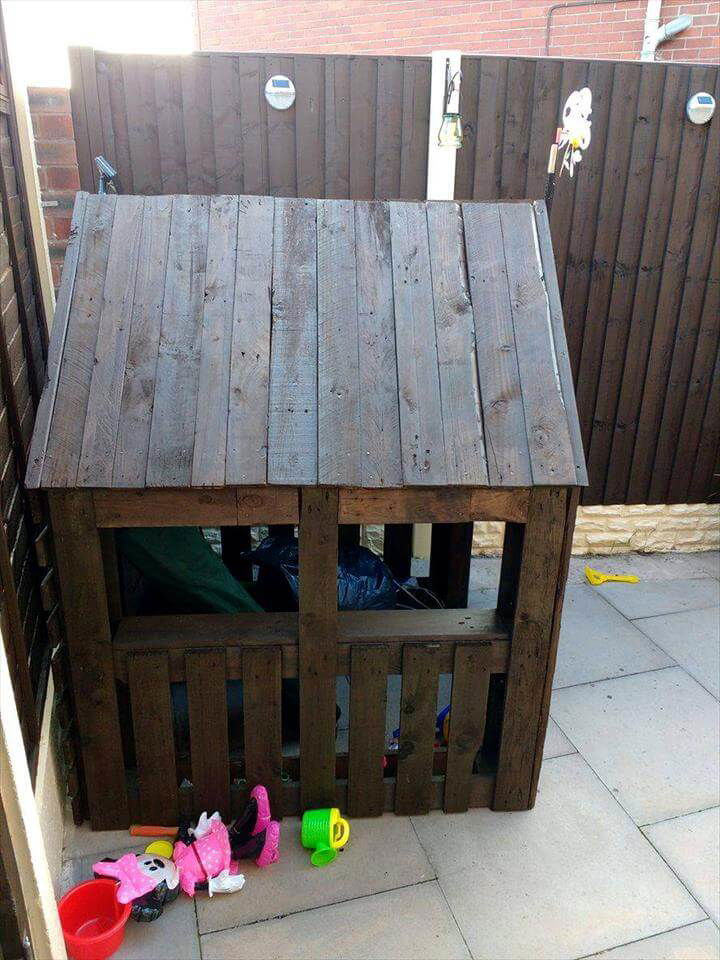 Choose any paved outdoor area of your home and place this hand-built little girl playhouse there!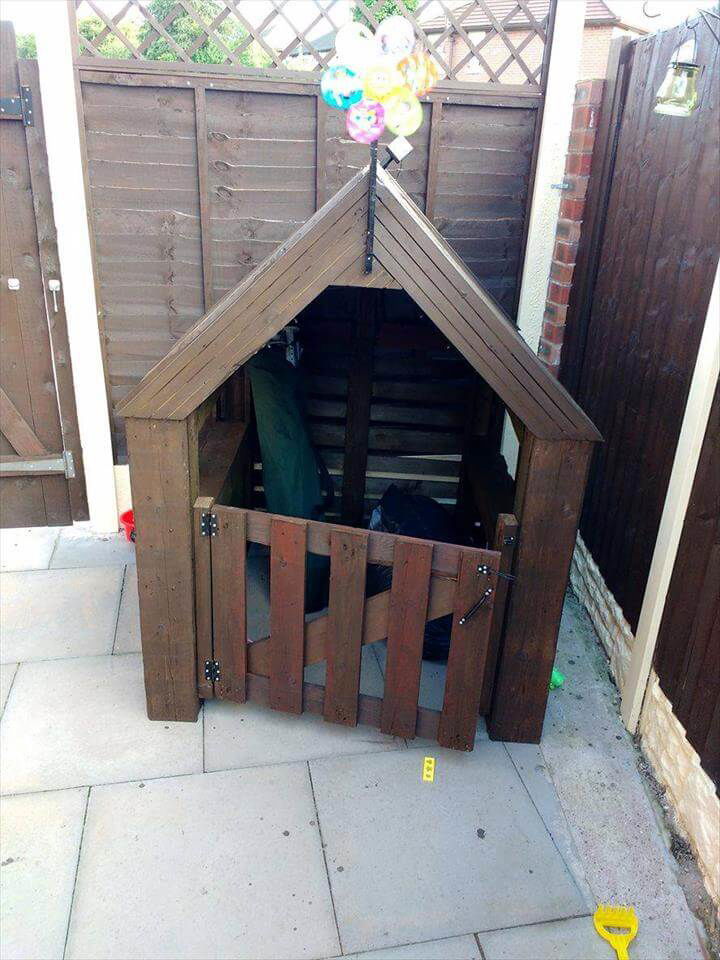 Comfy up the interior of this playhouse with some old foam mattresses or cushions!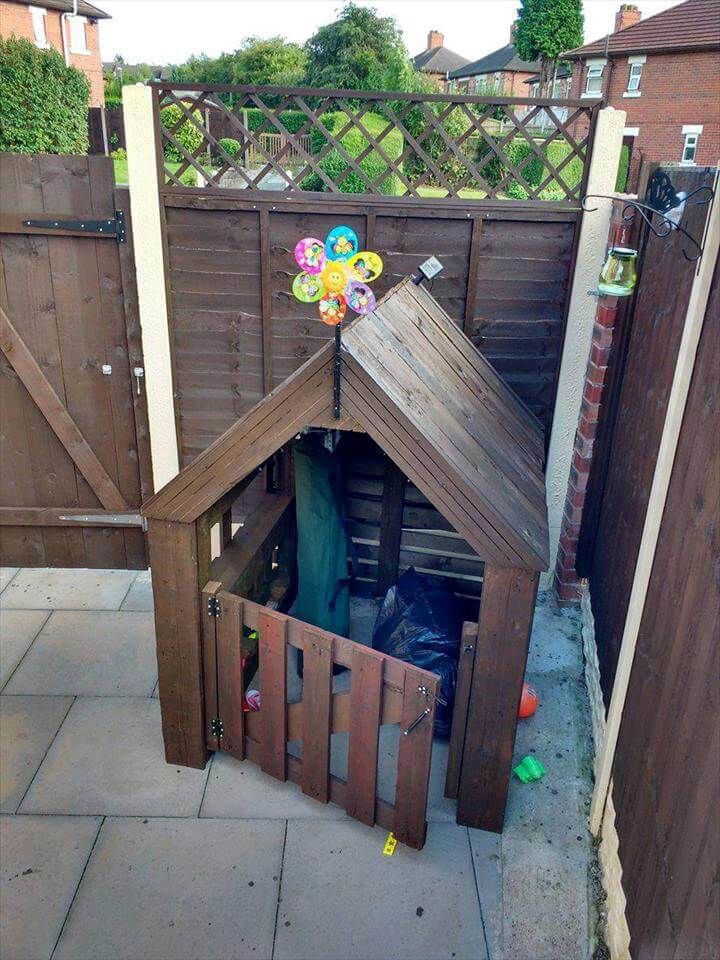 This playhouse built for little girl can also be placed in your yard or garden area and would create bundles of excitements for the kids!
Made by: Shane Ace Cooper