Parents should help their kids to get them busy in outdoor playing as it promotes better immunity in them! Outdoor climates provide fresh air everyday and a necessary vitamin D as well which results in a better and good health of your kids! We are having here a special pallet-made gift here that would really help to make you kids stay longer at outdoor, this gift is this DIY pallet playhouse or clubhouse, would help a group of kids to organize the special meetings and also the snack parties along with amazing spare time funs! Building is all wood-made and the necessary wood has been got by taking the healthy looking pallet boards into pieces!
The building consists of a big room which is having a main door and multiple large and small integrated windows! The front of the house has been extended and fenced for a precious deck too where kids can sit to catch some rays! Finally the whole wooden building has been stained for a reddish wood tone and the final stain coats also give an ultimate weather protection to this pallet house, built to last and inspire!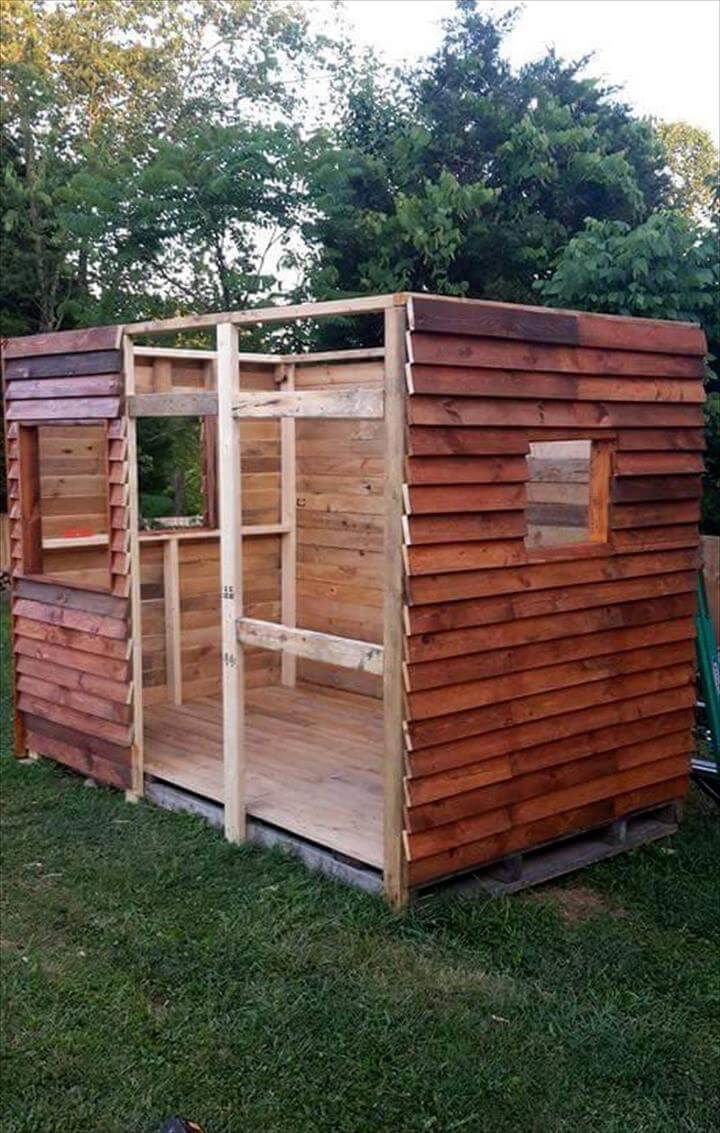 Here construction has been started also by building the primary skeleton that contains multiple wooden pillars, braces and other extra wooden supports! Whole life of the building depends on the primary frame so here you have to assemble the each part with heavy duty hardware!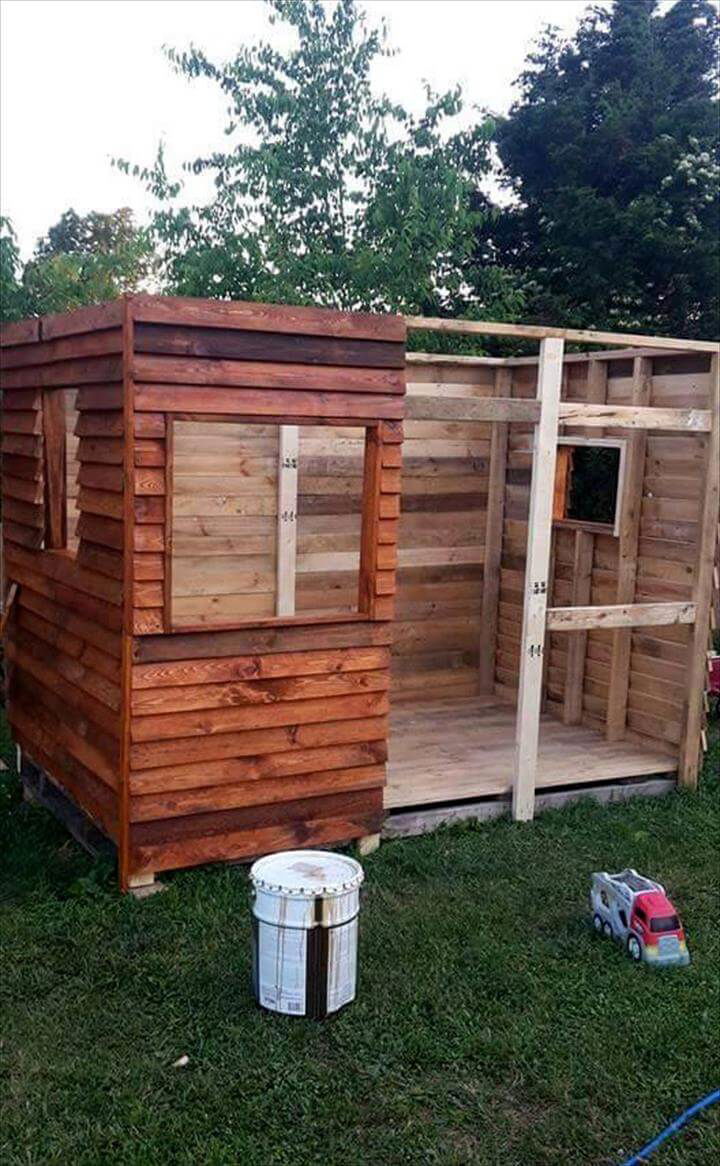 Then total filling of frame has been done for a complete look of this wooden club house as you can see, wall have been cladded for more strength and aesthetic value and stain walnut stain coats work like ice on the cake here!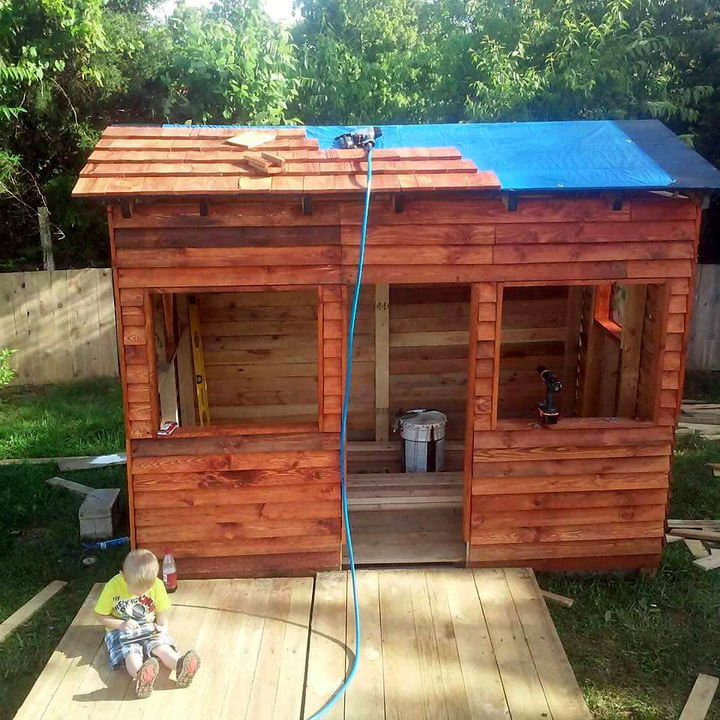 After you complete the cladding and filling of entire lower portion just hire the stairs to reach to top of the building for roof installation! Here roof has been decided to be chevron so has been well-planned with pallet wood stripes and bigger wooden beams for building the main ridge and rafters for chevron roof! After completion the roof has been made waterproof with blue roof felt and then has been cladded for amazing finishing touch!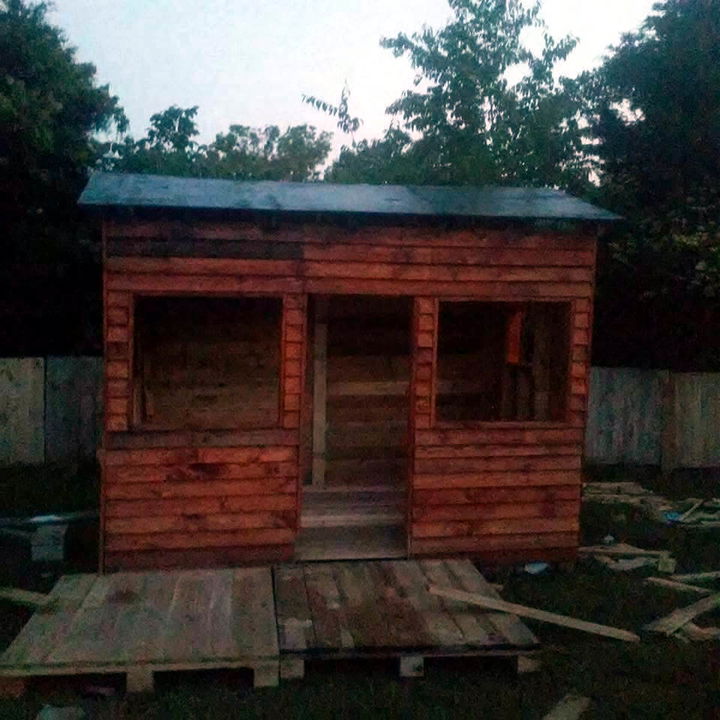 Here is the final look of building after the roof has been done! Now all you need is to install the windows and doors to bring the project to completion!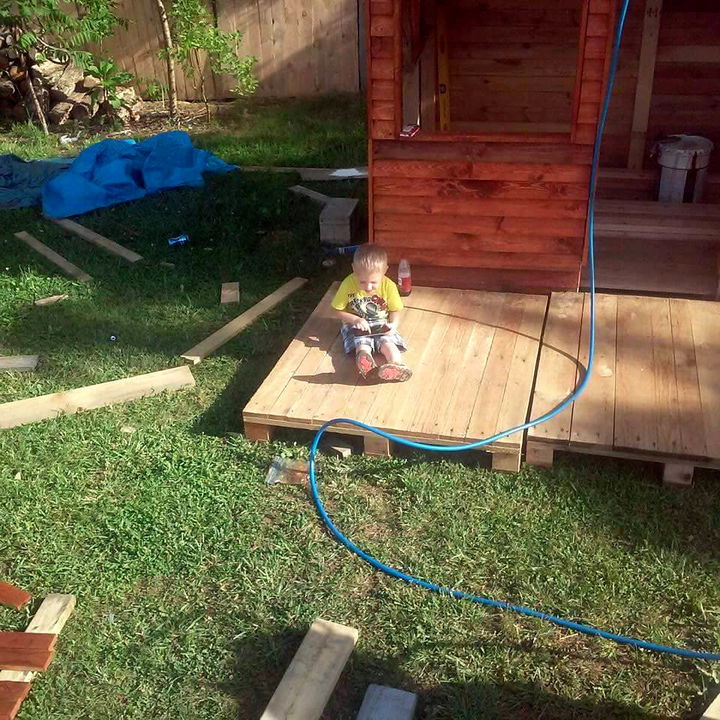 Floor up more pallets to front side of the building for a min deck there just where kids can sit with cups of morning coffees in hands!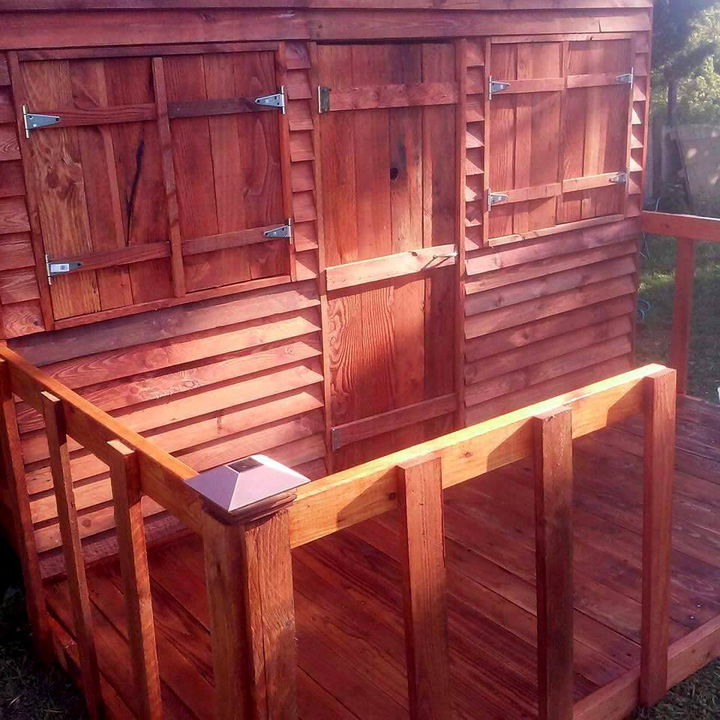 Add accent fencing around the deck and also some solar lights if you are having in your scrap material stock! Make the floor look fine and smooth too with final top layer of pallet slats, can even be filled for multiple patterns!
Here is final completed look of wooden outhouse, built for part time playing, parties and for meetings with friends! Would also enhance living space of your home!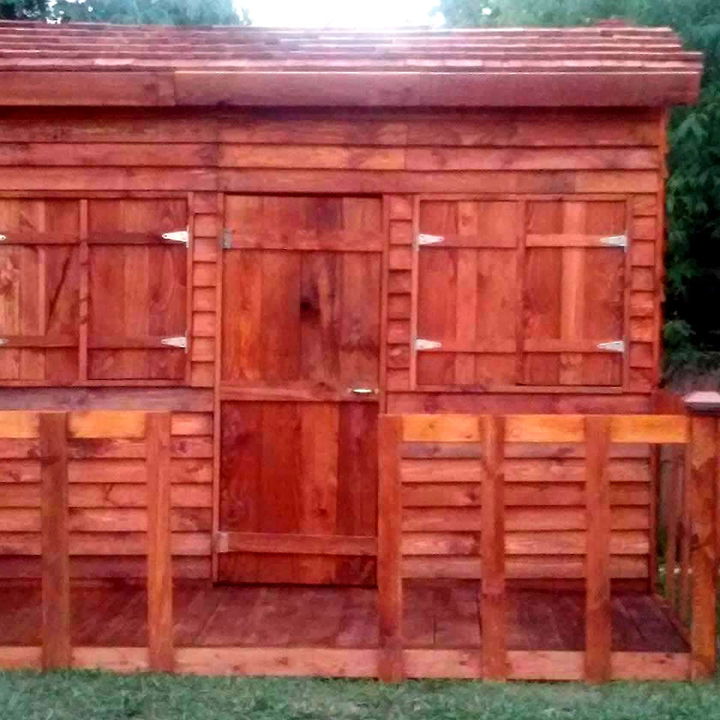 There is much more you can do to get building of this clubhouse more attractive and functional, do clone this wooden house for a summer gift to your kids and also if you want to own an outdoor family room for lots of fun!
Made by Joey Markham