After a long shipping journey, the pallets finally come to us as retired shipping kids for incredibly functional furniture achievements! So if you recycle them you can start their serviceable journey again! Pallets are highly achievable into wooden crafts that can entertain you as home furniture, can raise kids fun and can also enhance the decorative character of your entire dwelling!
This time we have picked one of the craziest pallet furniture ideas that truly earn a lot of love and appreciations from kids, we are all talking about this DIY pallet kids playhouse, self-manufactured, well engineered to live last and to avoid injurious collapsing and also comes with different playing sections to amuse the kids a lot! For installation of kids sliding portions, the entire structure has been elevated to a certain height level and stair steps have also been added to let your kids conveniently reach the fun portions of it!
The roof is of chevron style and hence the whole playhouse is a fancy depiction of a modern home! Build it at this weekend to gift to your kids!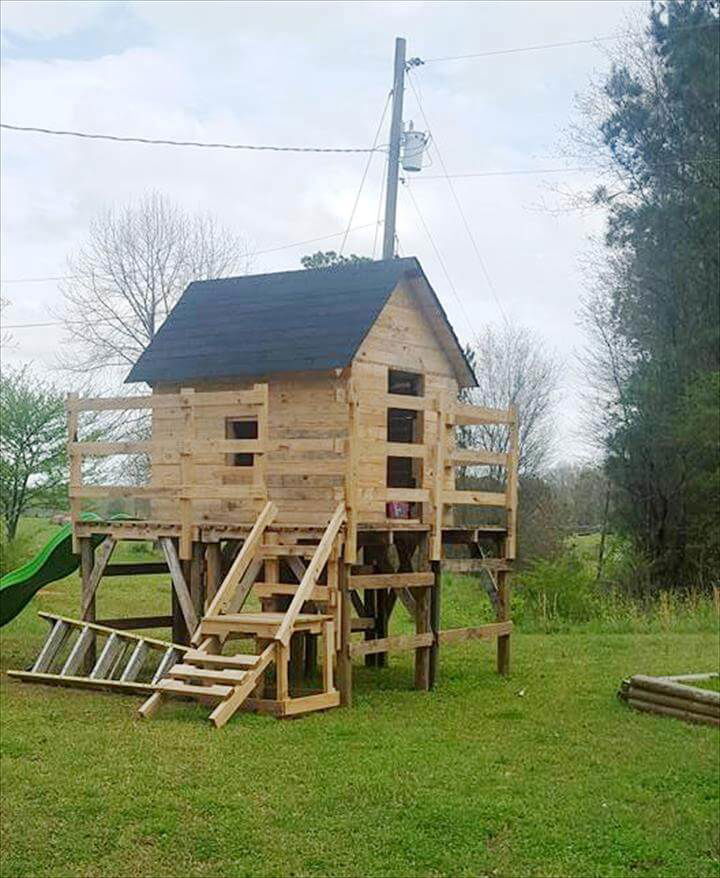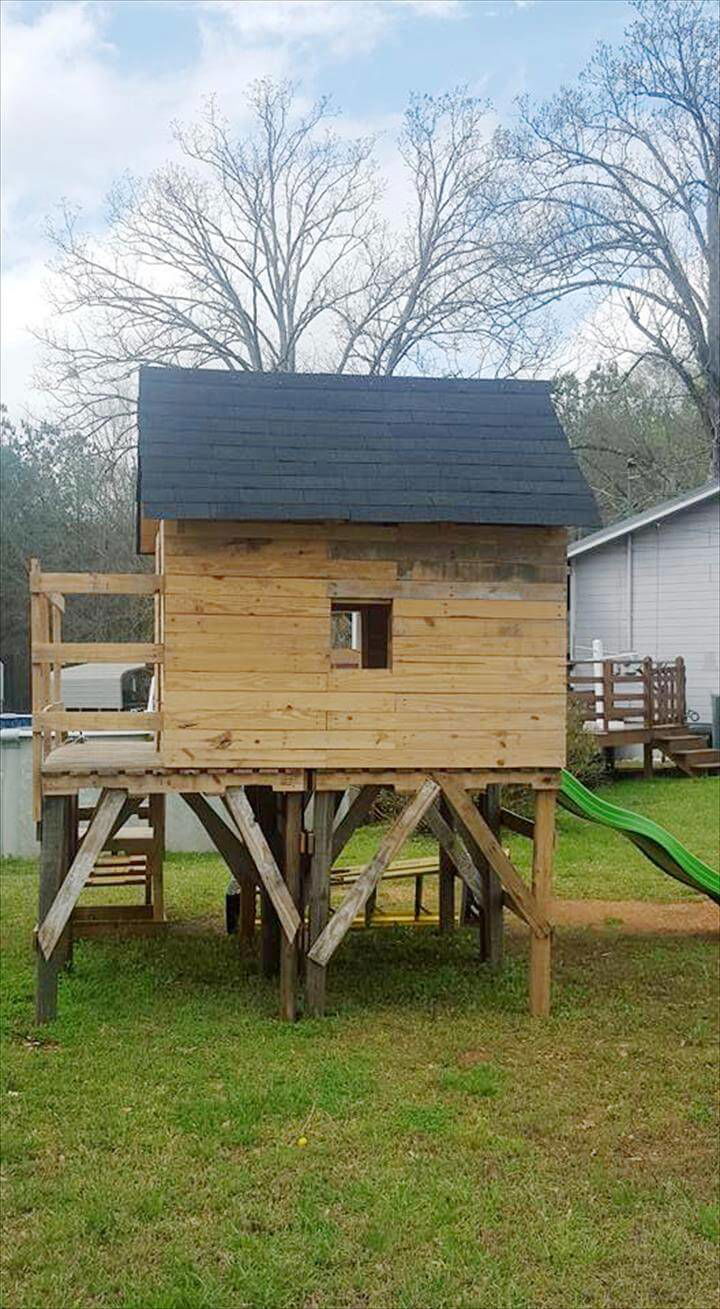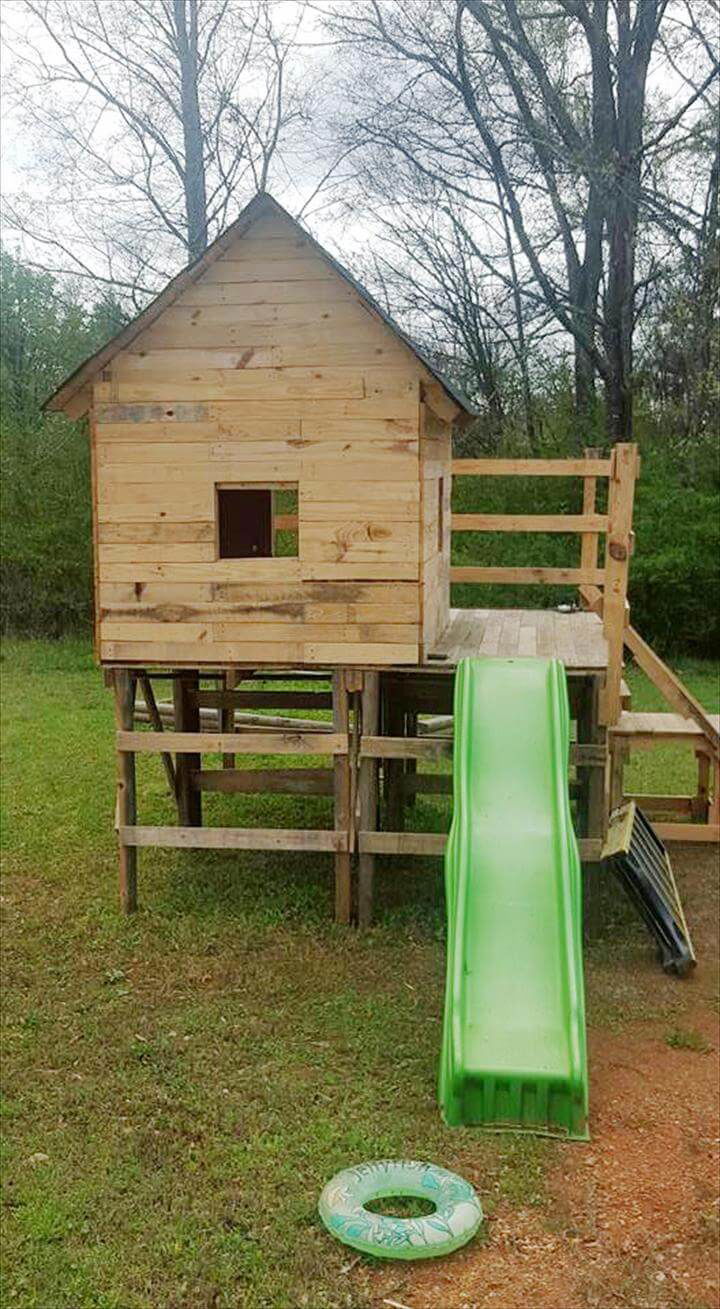 Made by Brad Bice