All kids just love so much the Fairy and Disney worlds, especially the Barbie, the fairy world queen! So presenting here the DIY Barbie pallet playhouse designs, painted in fetching color combinations and are as beautiful and fancy as all loving parent want for their kids! Plan pallets for primary and main composition of these fancy playhouses and then you can select custom paint shades for a beautiful avatar! All these pallet-made playhouses have been built in bungalow style and come with stunning chevron roofs!
These are the best gifts the parents can give to their little princess who looks like a Barbie! You can choose any color combination you like in the fairy world, other custom paint colors can also be used for a personal final appearance! Some of playhouses also come on wheels so can be dragged easily to any particular outdoor location of your home!
Take little roundup to see how beautifully they have been decorated for a fairy world theme!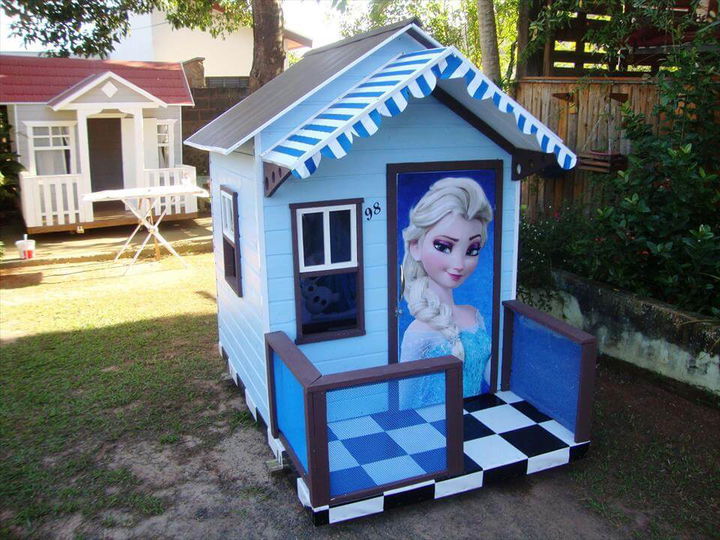 Amazing pallet art creations, a bungalow style playhouse with fairy decor theme! Comes with mosaic white and black floor and overall blue appeal!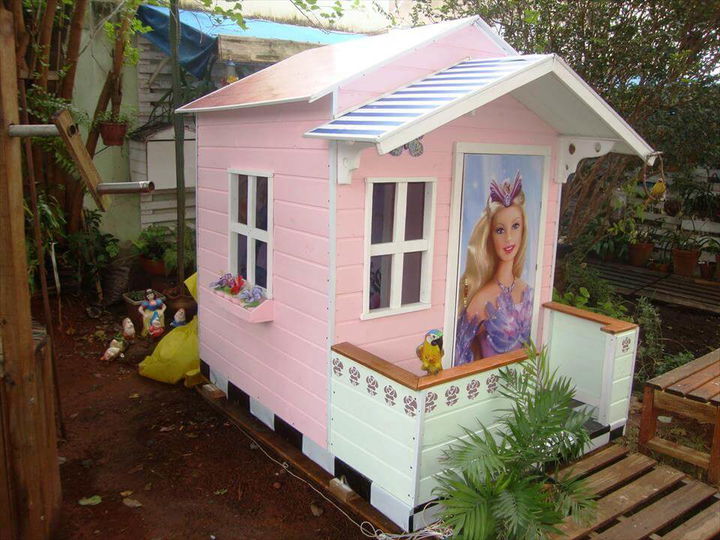 Vary your paint colors to vary the final look of these precious ever pallet-playhouses! Here is an inspiration about it!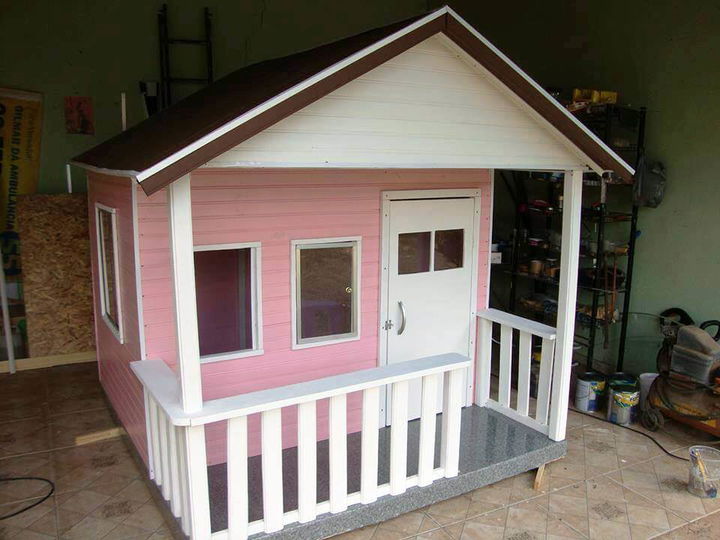 One more highly attractive one, has designed inspired of a luxury house, painted in white and light pink, the 2 most prominent colors to mimic the fairy or barbie decor theme!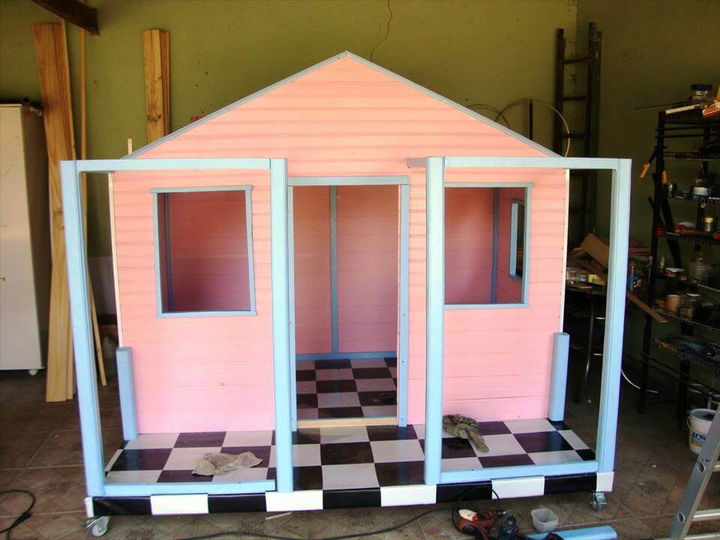 Floor up pallets and give a finally precious cover like the black and white mosaic one here for a stimulating base of the house! Another unique design of pallet-made playhouse, elevated on heavy duty caster rolls for easy and effortless movements!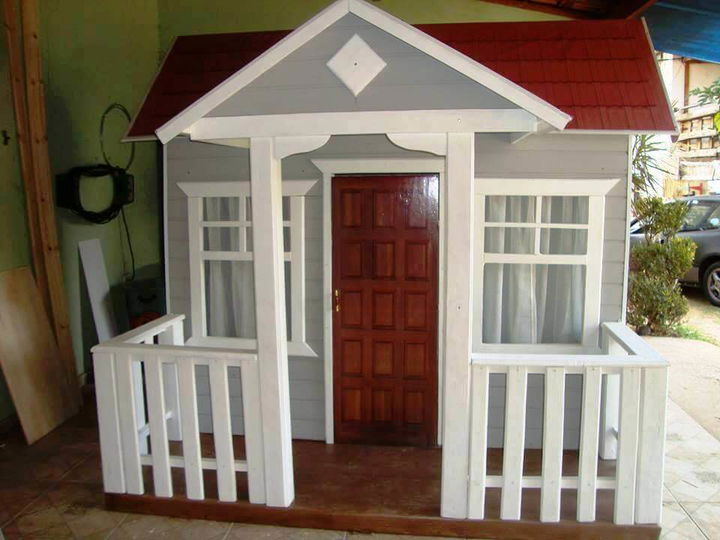 A flawless pallet recovery, also a gorgeous pallet creation! A perfect mini modern house done with pallets, would make an ever beautiful birthday gift for a kid! It has been painted and stained for a milk-choco theme!
Pure bungalow style pallet barbie playhouse, is sure to held lovely to all kids eyes! Do clone these all pallet playhouse designs if they have just blown you mind!
Made by: Jose Romão Carvalho