There are amazing tips too to reuse those pallet wood leftovers or scrap pieces! The idea we are going to share here will surely make you think twice before you throw away the odds and ends of old woods of home! Here using the scrap pieces of pallets, this DIY pallet bottle opener has been made that is all a big need of your indoor bars, outdoor drink stations and also of backyard beverage points! It can also be hanged on a kitchen wall near to fridge to open easily the drink bottles you will take out from the fridge!
2 little pallet slats would be enough to build the frame of this bottle opener that is having a mini box installed to bottom side to hold well those removed bottle caps! Mount a metal bottle opener on the top of the frame and enjoy and brilliant bottle opener for free!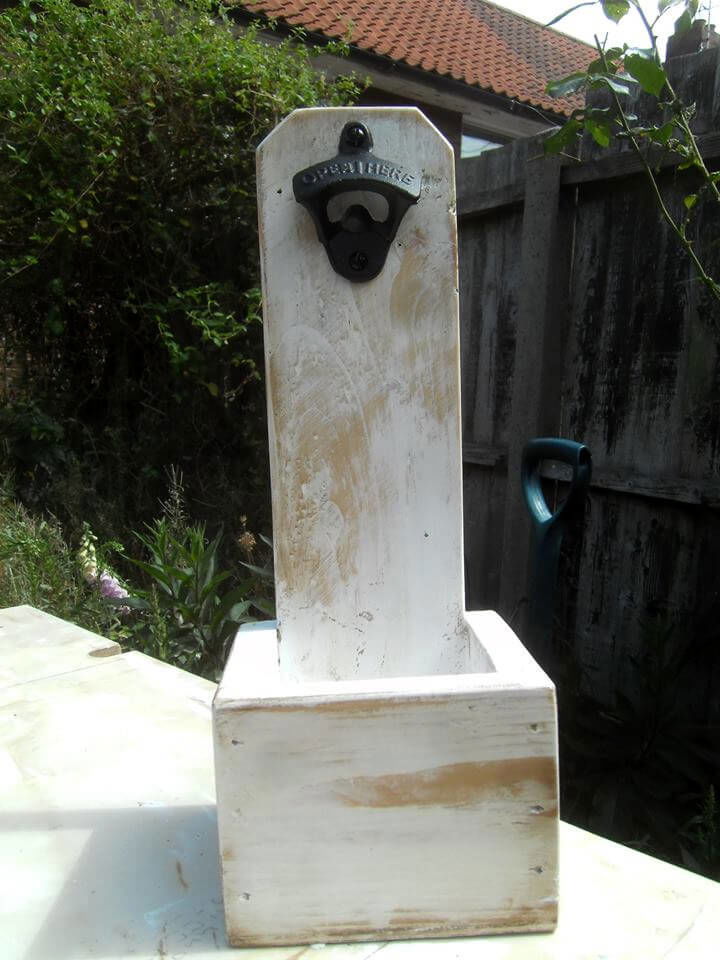 Buy a bottle opener and grab some scrap pieces of wood to duplicate this given design of bottle opener for your bar shop or beverage station!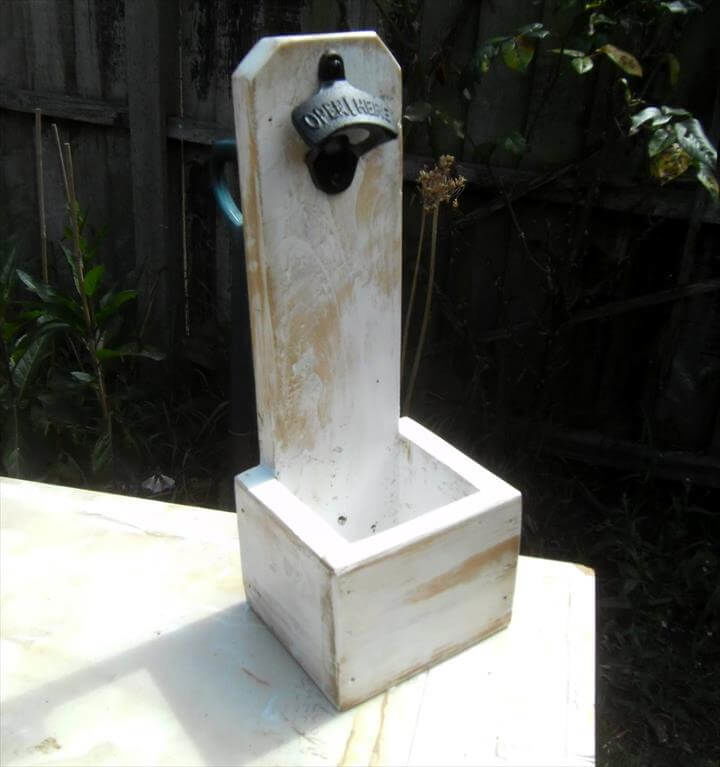 It can also be mounted on the front of your outdoor coolers or on the sides of a wooden bar units or tables! See also the amazing DIY pallet ideas on our site!
Made by Rob Marshall