It really does not matter which political you support or what ideology you practice and preach, first, you are the independent and patriotic inhabitant of your beloved country. So it's the right time to show your deep and sincere love for your country through your decor with some patriotic gestures. Because elections would come and go but you would always be proud to be the American or whatever country you belong to.
So here we have some really fine suggestions for you with which you can make your walls speak volumes of unique style statement adding a lot to the decor. This is a DIY pallet flag for wall art that has been prepared from the amalgamation of pallets and a flag. Pallet skid has been decomposed into a spacious pallet plank which has been covered by the American flag turn out to be a very exquisite piece of pallet wall art.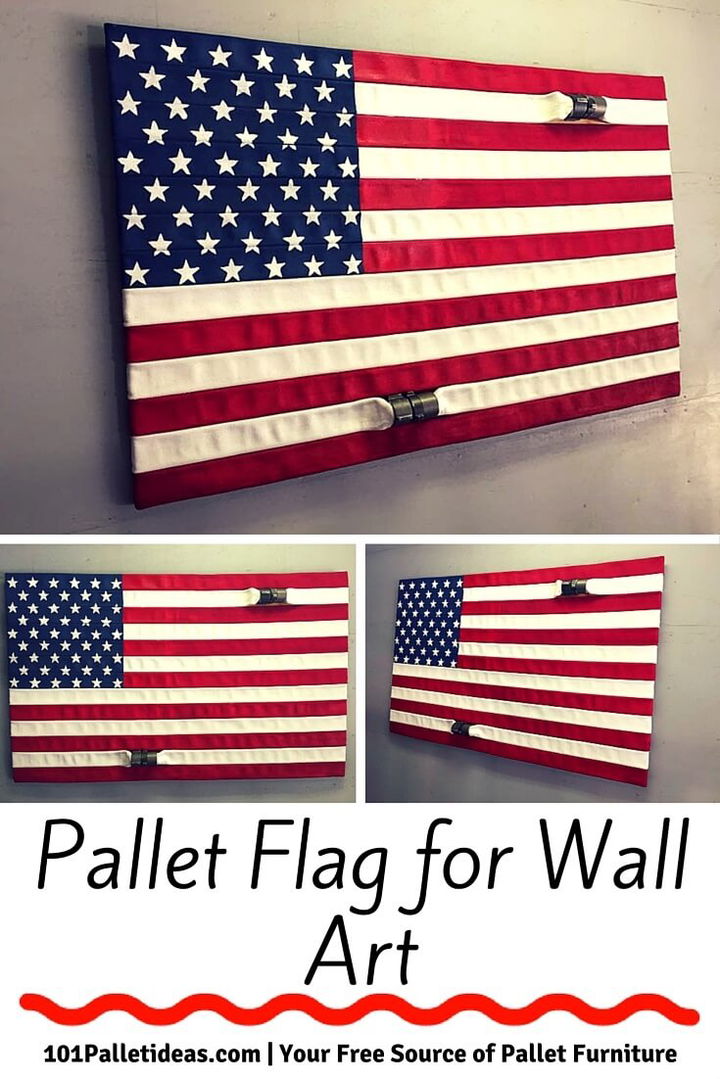 Mount it on the walls of your living and salute this flag daily for letting you live a free, proud and independent life.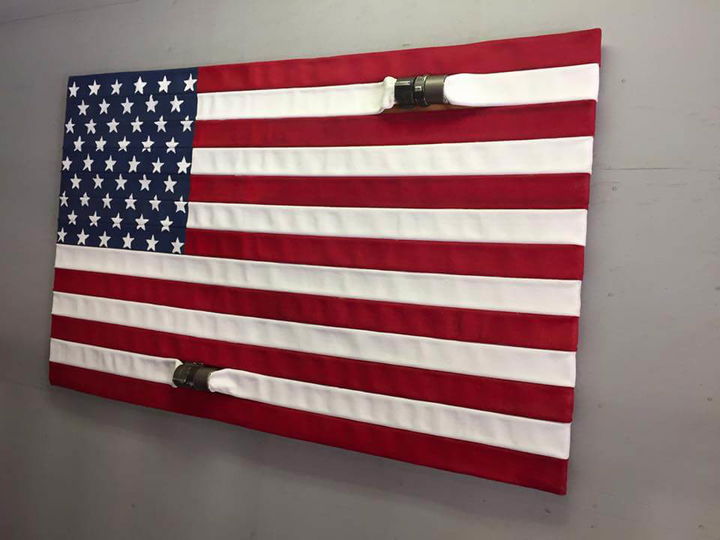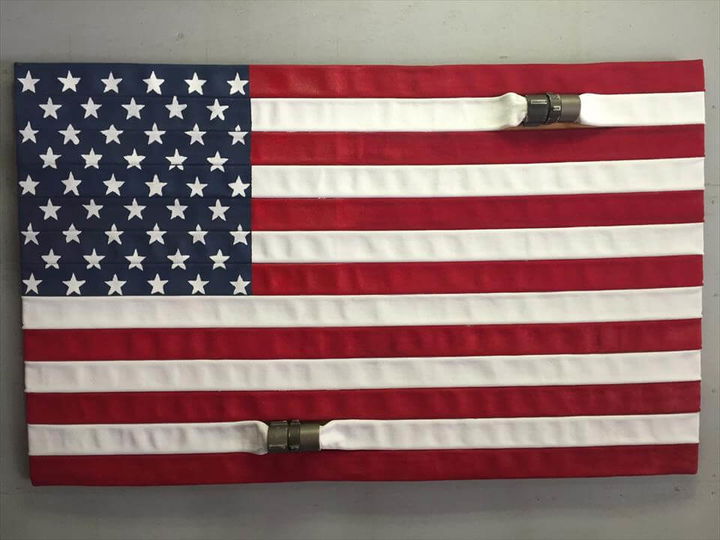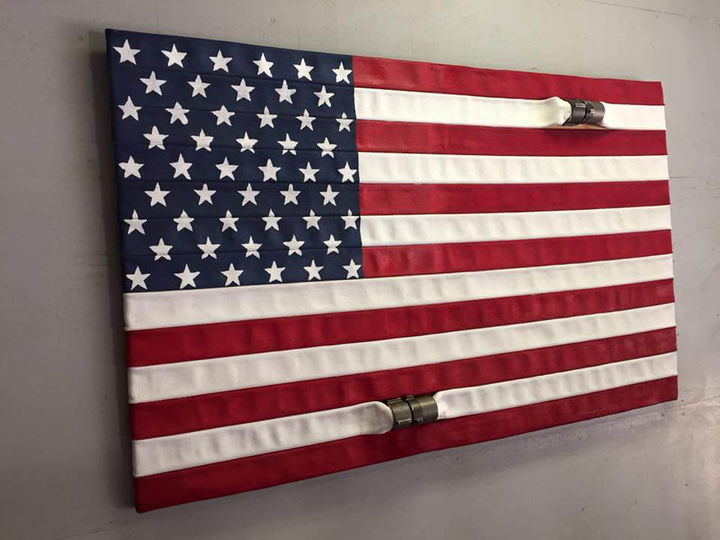 Made by: Lee Drummond