Pallet wood is not restricted to be recycled alone only, it can be treated with various other salvaged material such as metal and old light to build up very new and amazing decors for home! One example is this DIY unique pallet light lamp, made of some of old pallets and a old lamp shade! Pallets have been torn apart and dismantled to build a hollow square shape out of those removed pallet slats and then an electrically operated bulb and an old reclaimed lamp shade have been fixed on one of the sides of pre-fabricated wooden square!
Finally, the user get a brilliant night lamp design to be placed on a night stand or beside table or it can also be hanged on any bedroom wall using the picture hangers or other hardware of this kind! Give a few coats of stain and varnish to your night lamp wooden frame to give a more magnetizing and shining wood tone to it! One can also make it painted to match the interior room decor!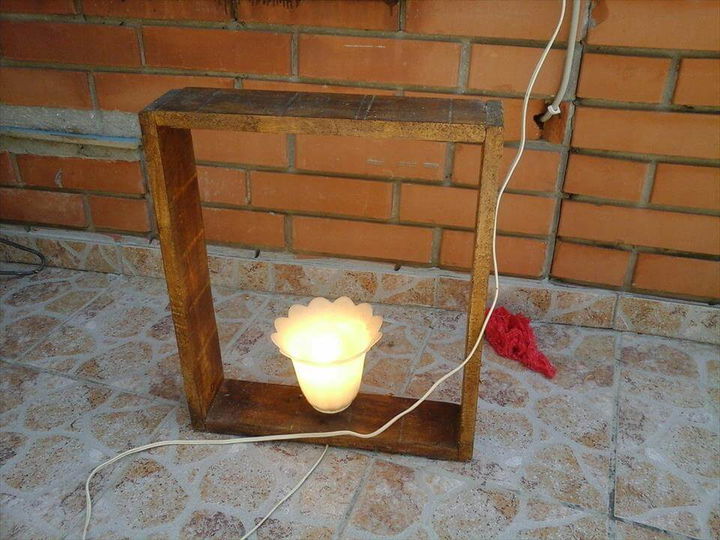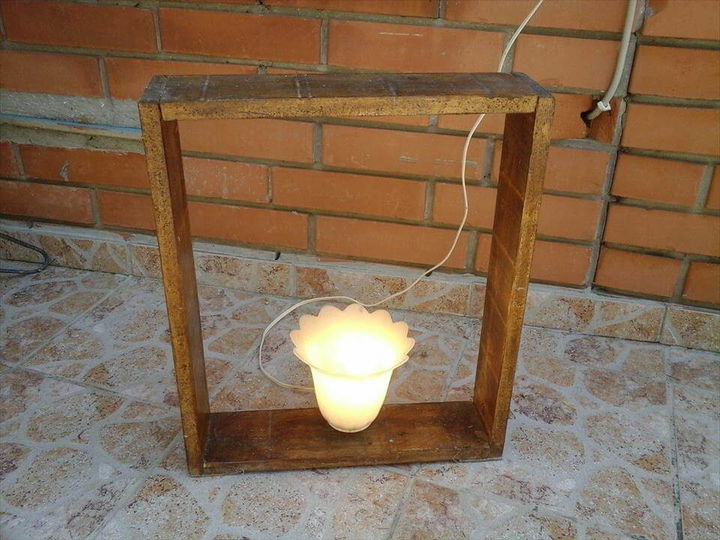 Use it as a centerpiece for home table embellishments and it can really stay well on a nightstand or on a sofa side table! Make the wood painted if you want something other than this rustic wooden look! Brilliant DIY ideas for brilliant people!