Just make the creative person in your wake up as there are new amazing pallet-deals to style up your home for free! Time to go genius with those pallet remains and wooden stripes, if you can build just a slim long cubby out of them then you can easily build this DIY pallet and Mason jar organizer which would really be a special item to store your items you cherish a lot, with care!
Get the 4 wooden straight slats of the size you want for the organizer and also try to find some old glassy containers or Mason jars from home, these are the whole supplies to clone this amazing organizer!
You can also put the candle lights in the glass jars to gain a beautiful light gift for your accent wall shelves and then it can also be placed over a dining or coffee table for amazing romantic light at night! There can be multiple different ways to use this organizer made of scrap materials of home!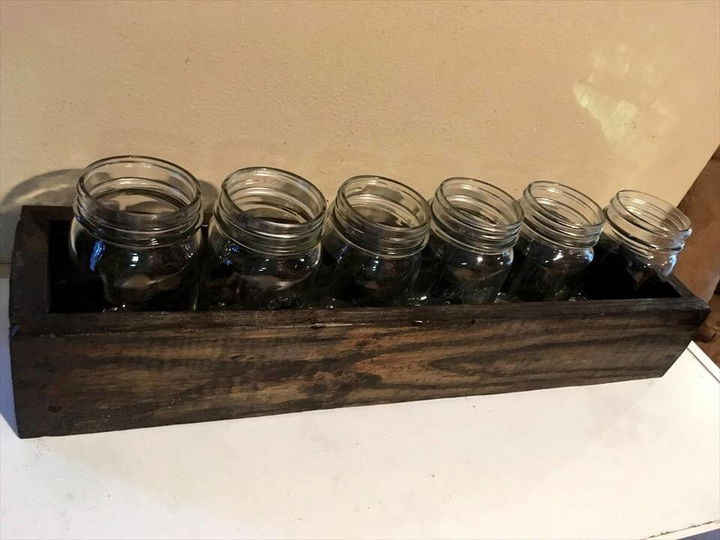 Build a long cubby first using a set of 3 pallet planks, magnify its look more using custom coats of stain like here a brilliant choco look has been gained!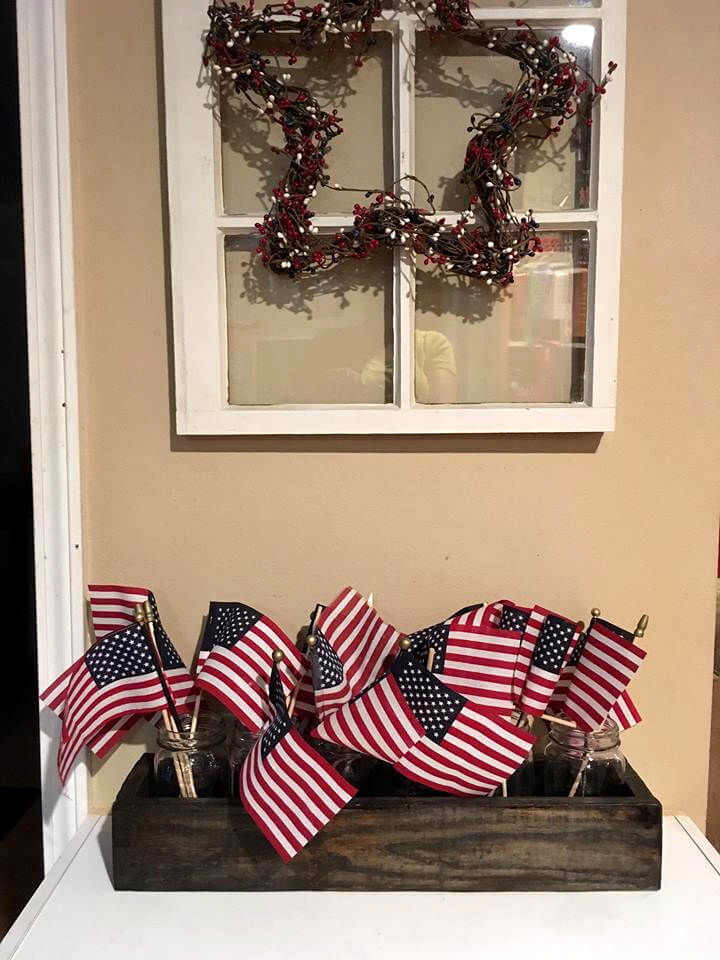 Now make this cubby hold some Mason jars which can be targeted to store various things and also to hold various decorative objects like the small country flags shown here!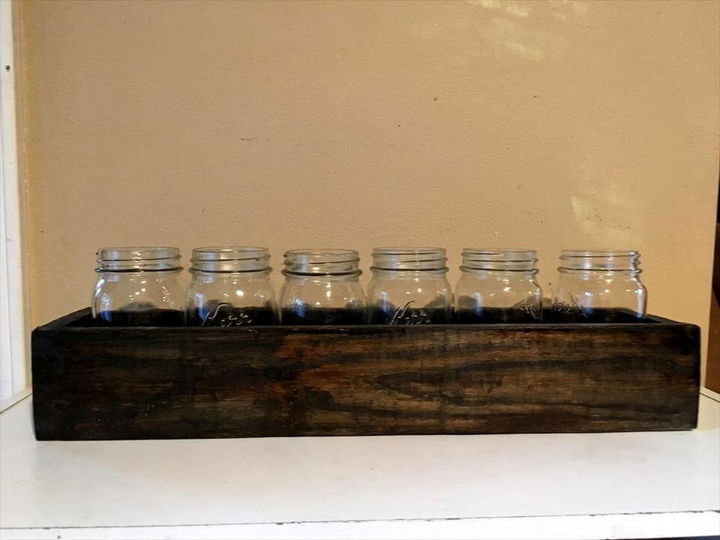 After old glassy Mason jar fill, the cubby is ready to hang on any custom wall as a fancy wall organizer, Mason jars can be filled with both accent decors and items of storage!
Made by Tammy Jameson Humphrey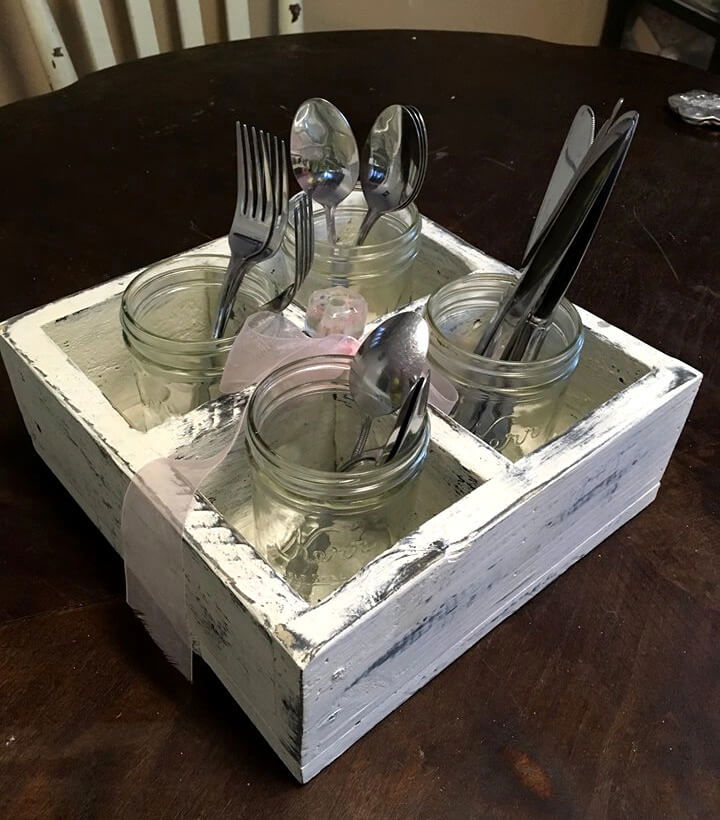 Save the old woods around you from getting wasted, give them a one more chance to be reactive as functional objects like this dining table cutlery caddy! In the built-in compartments, the Mason jars have been fitted as awesome glass holders!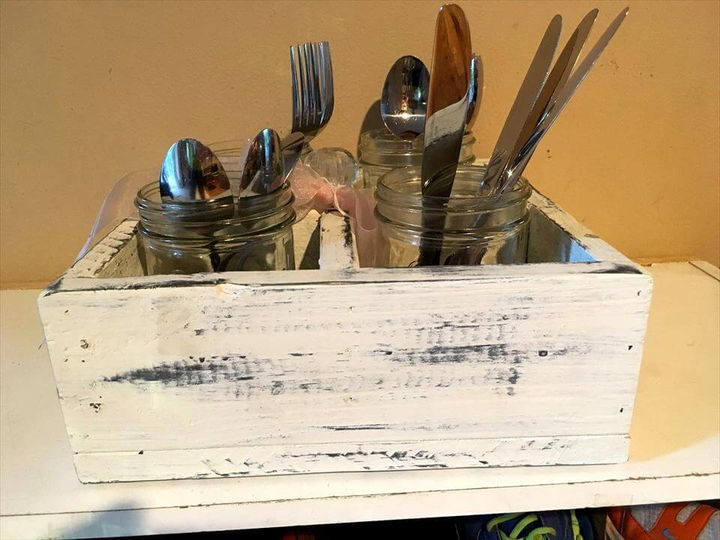 Finally, this pallet-made caddy has been chalk painted for the distressed milky white hue that makes it more visually attractive! Get ready with a little stock of wooden slats if you need to clone this wooden caddy!
Made by Tammy Jameson Humphrey