Here unique pallet projects have been done that comes with outstanding outputs! Hereby getting crafty with pallets both these DIY pallet arty style table and wall clock have been made that are truly all-time needs of a home! Here table has exclusively been done with dismantled pallets and comes with art style wooden base! While building the table, the most attention has been given to base sections as installing the criss-cross legs may be challenging!
Crisscross legs have been finished with flat wooden supports that help them to be more stable and gives an outstanding standing style to the entire table! For building accent wooden pallet clock, leftover pallet pieces have been reclaimed and turned into 9 mini square shapes that have been combined than for a beautiful wall clock, finally finished with a quartz clock system for accurate time counting! Pallet Project is all simple and beginner-friendly and gives the handsome wooden outputs for free!
Pallet Table with Criss Cross Legs: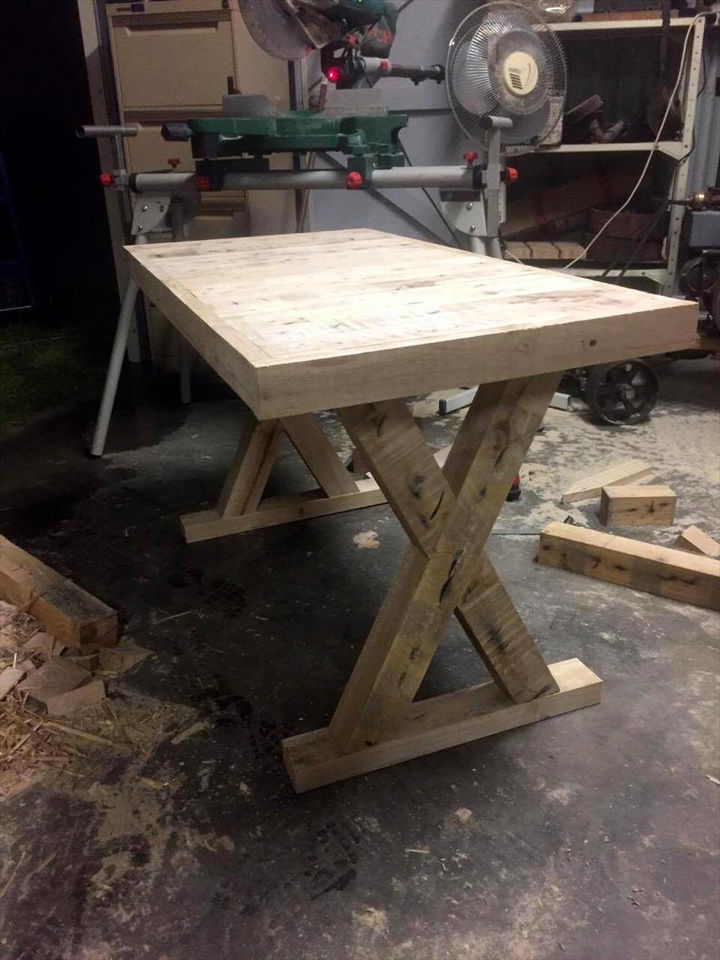 This art style wooden table has been built by installing base and top separately using a stock of single pallet lengths!
Sturdy and comparatively thicker pieces of pallets have been used to install the base frame and the frame for tabletop!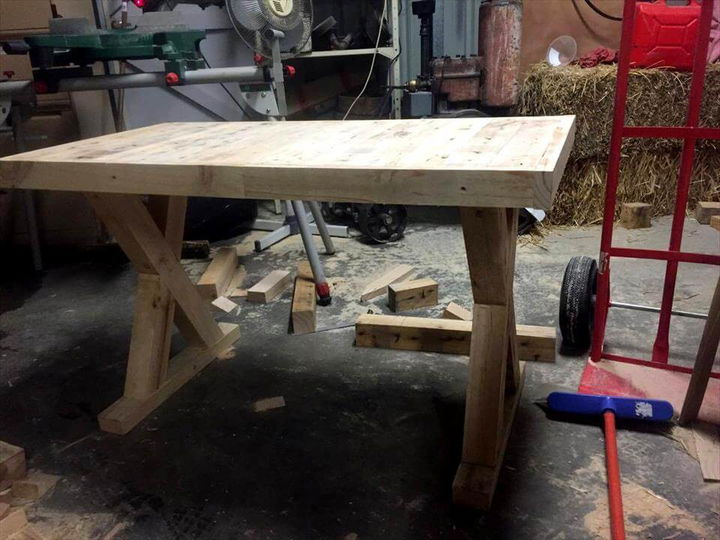 Thicker wooden beams have been put together for a sturdy X-shape, the lower part of this X-shape stands on flat wooden supports while upper arms of it holds the tabletop!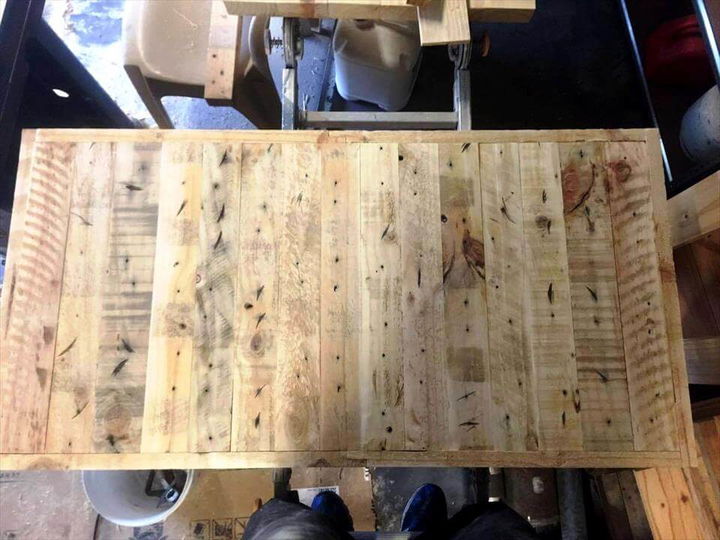 Rustic nail pallet signs and wooden imperfections are still a part of the wooden surfaces, magnify the rustic appearance and look of this table!!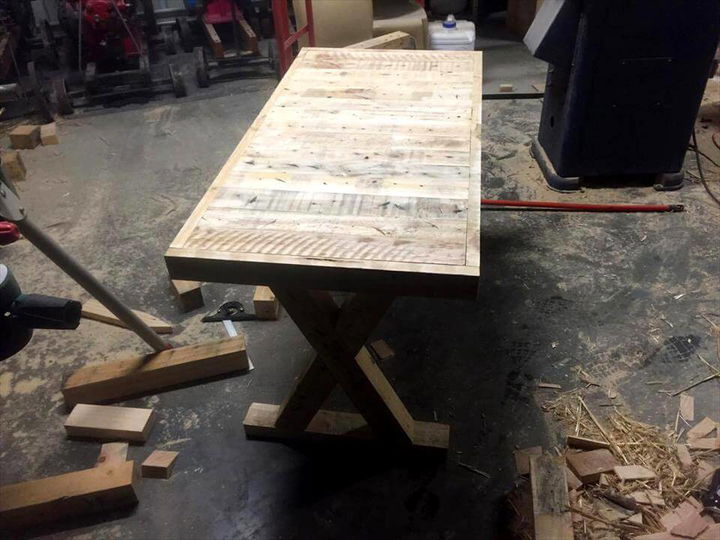 Table is having a multi-purpose character so can be decided for a number of utility purposes, can be used as a bar table, as desk as a coffee table and also as a mini dining table
DIY Wooden Pallet Clock: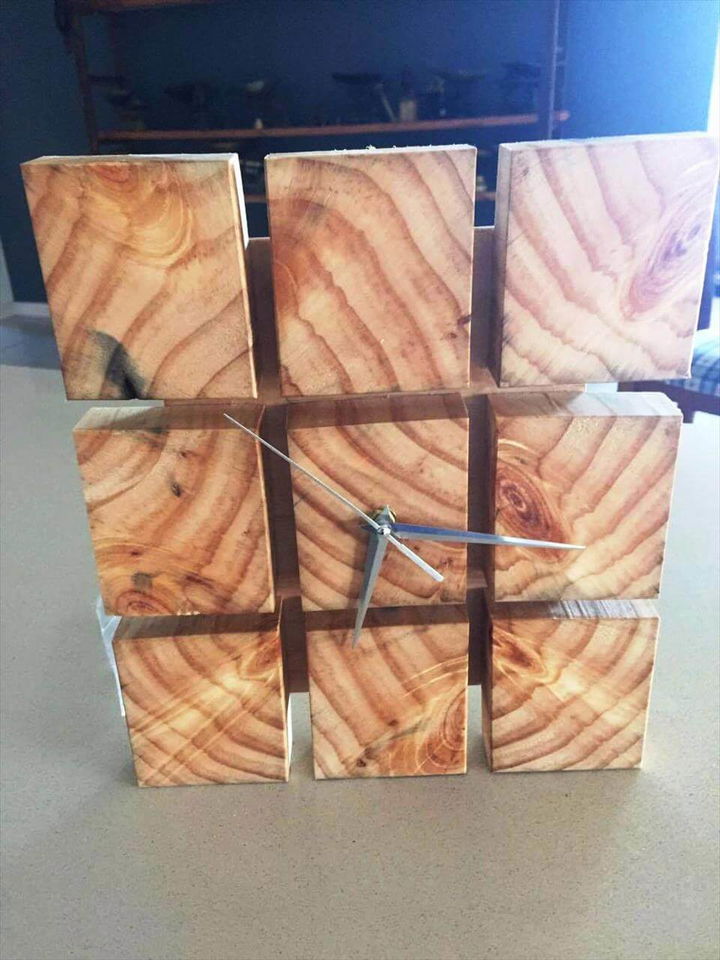 Here 9 mini pallet squares have been put together to build a large wooden square that has then been changed into a wall clock by installing a pure quartz clock system!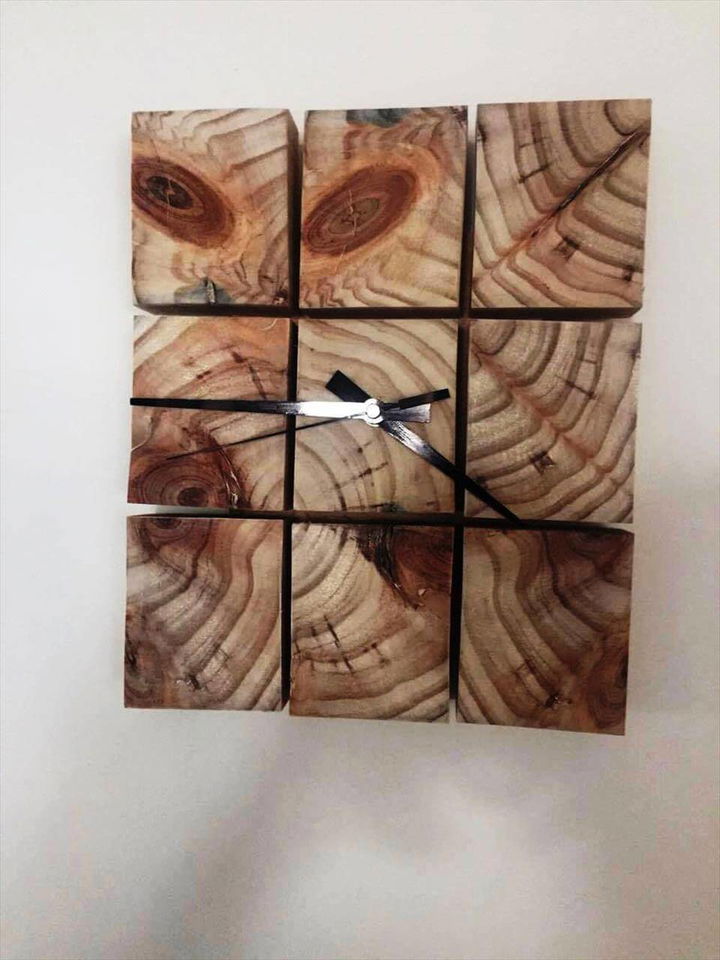 Will not only be a tick-tock pallet wall clock, but will also be a rustic wooden art pieces there, so will help the homey persons to create bigger statements of rustic wall decors!
Made by: Darren Barkwill