To hang custom and your own favorite wall signs and art pieces on your interior walls are a way to tell the visitors about your taste and personality! So if you are all passionate for love and like the love themed wall decors then this DIY lighted heart pallet wall art is a great handmade gift for you! It is pretty simple to design and craft at home if you are wishing it to gift someone special in life! For alluring wooden background, simply join a few of pallet slats and add back supports to them to tie them as one single board!
For accent front heart shape, again floor up some pallet planks and cut out a heart shape out of them! Using a heart template would make it all easy to trace a precise heart shape! Now the most mind-blowing part of the construction, to cut out the name letters and mini heart shape! Make use of carving router or extra sharp wooden tools for name letter cut outs! Sandwich lights between the wooden background and front accent heart and enjoy a love lighted wall sign at night!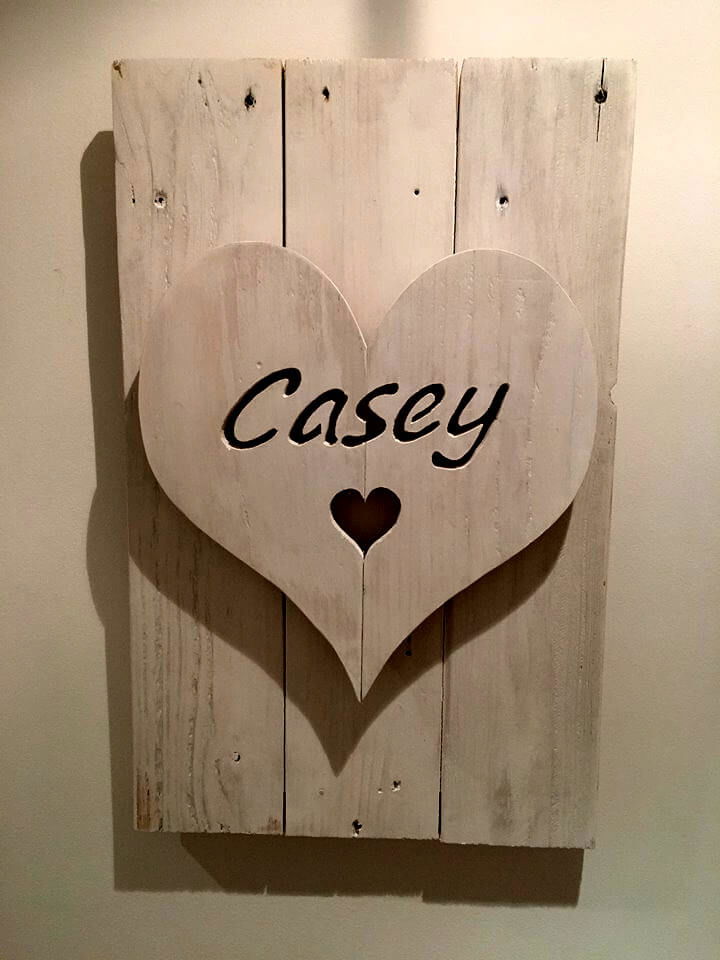 Here is something lovely and super delicious to make with pallets! A handsome love wall art! Build it just by going smart with pallet wood remains or leftovers!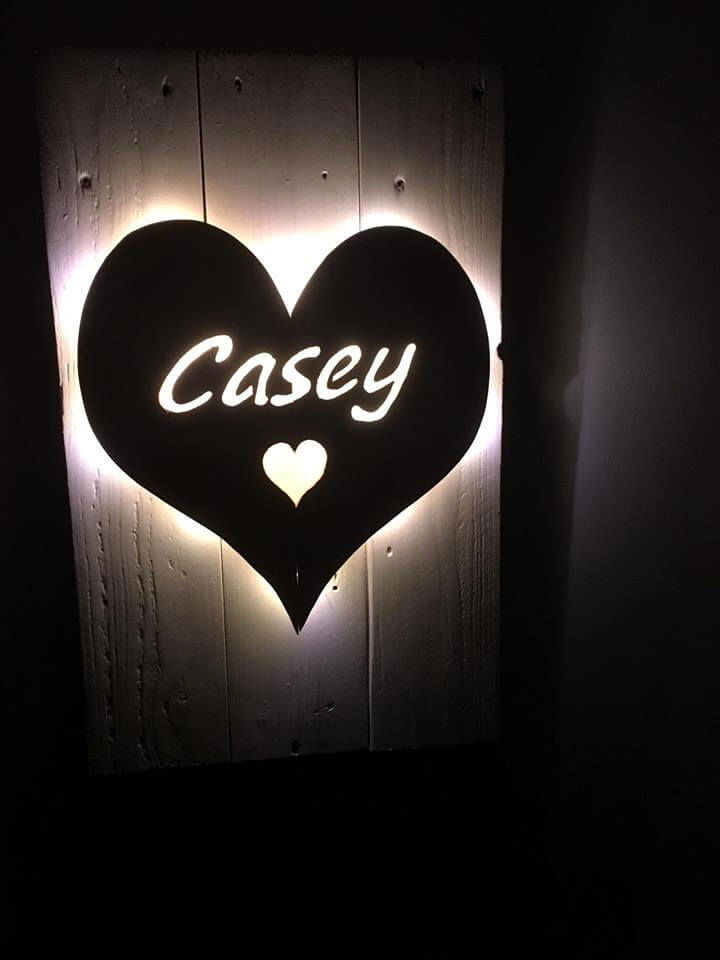 Join 3 slats side by side and brace them to get a final rectangular wooden slab which would the whole background for this art gift!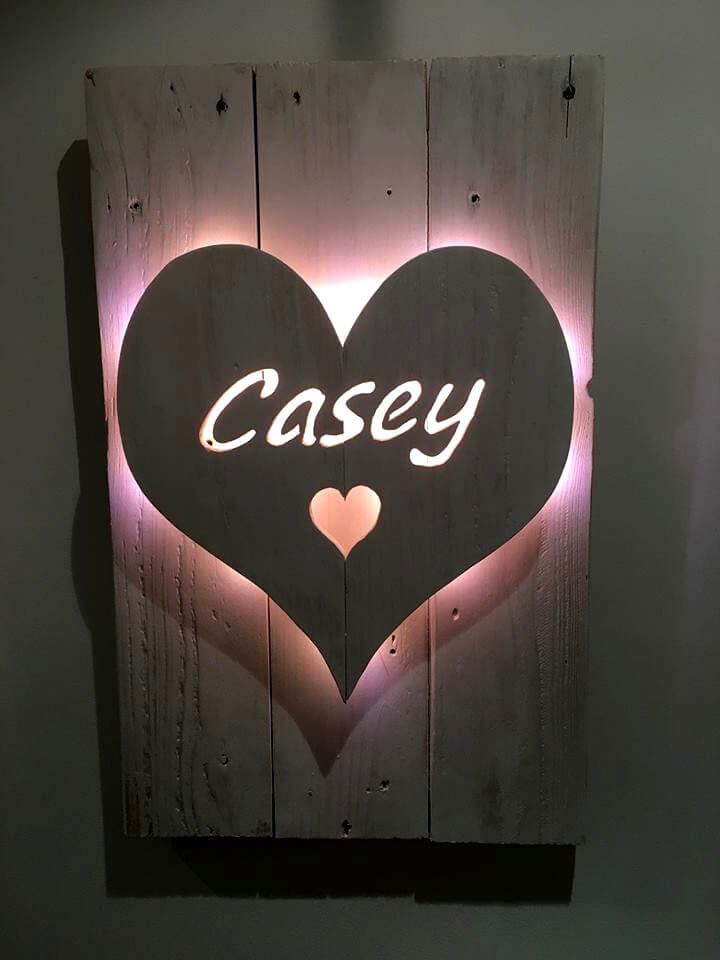 Now make another wooden board through the same process and cut out a wooden heart out of it! Further, cut out the name letters and custom signs from the love cut outs! Now just mount it on the wooden background but with lights behind it! Enjoy!
Made by: Barry Sives