Here we are with an accent wooden creation, the fab hinged star mini wood wall, you can replace the main star cutout shape with anyone in your imaginations, hence can give the variations to it! Even a single pallet skid would be enough to clone this valued pallet wood project the DIY pallet accent star wall art, can be thought for a number of decorative purposes!
This pallet sign project has been done by a diligent person of C&M pallet Creations and here is what he says about the construction:
"Cut boards off pallet (s) however many you need.
Lay out boards in the pattern you need.
Two small panels are 13″ a piece
Large panel is 26″
Cut to length (30″)
Sand with a 50 grit and then 120 grit to get smooth
Add top and bottom brace. (This is the front) draw your chosen shape. We chose stars.
Cut stars out.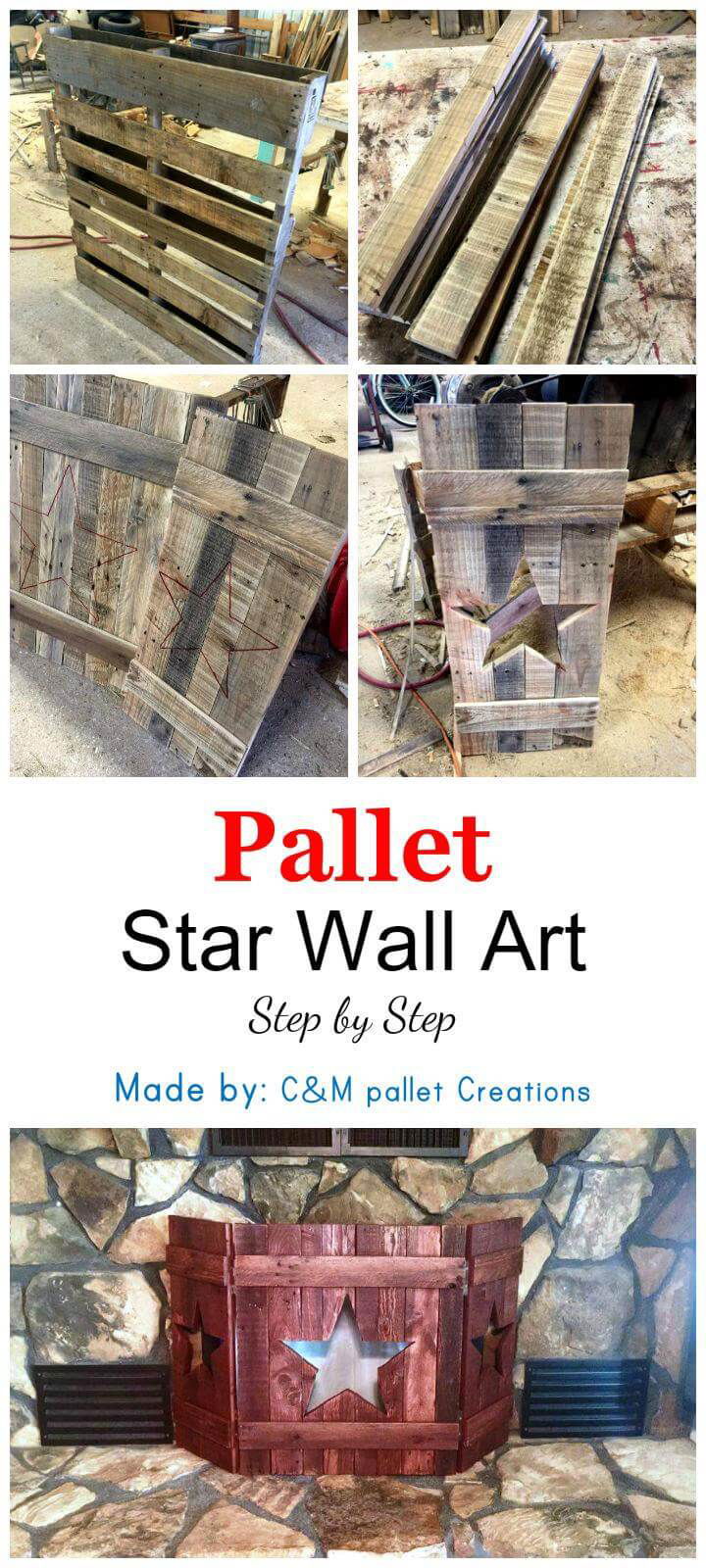 Add hinges for the smaller panels to be added.
Stain any color you desire before adding hinges.
Finished product above"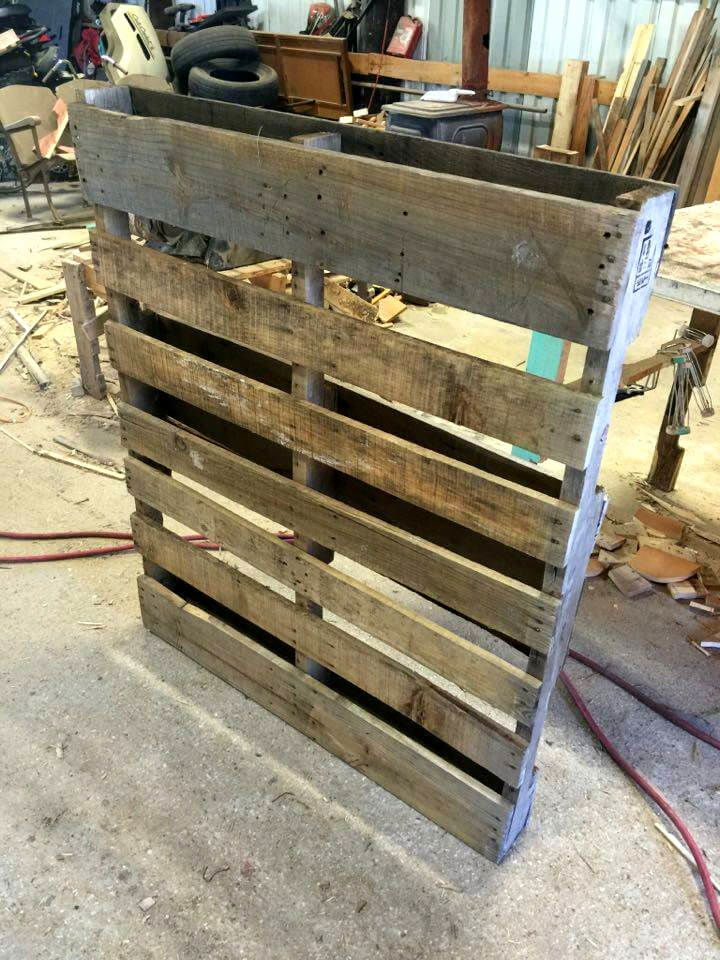 Cut off a pallet board and just get the right wooden slats to go for the lovely creations, which is ever unique and spell binding as well!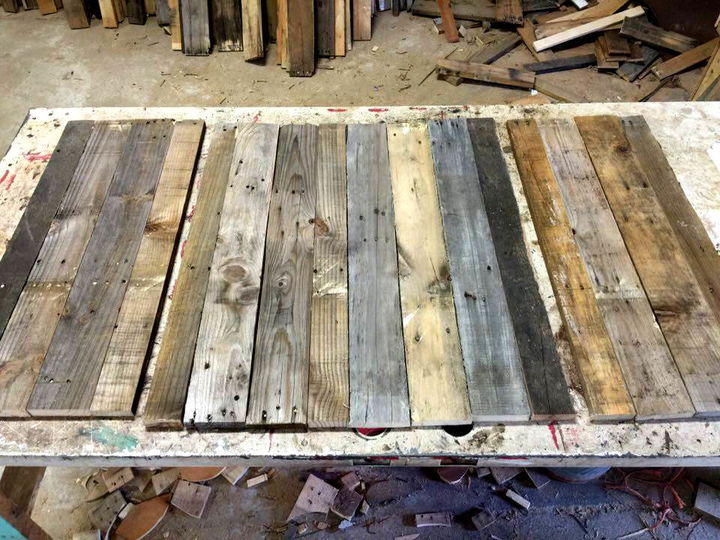 After you finish the dismantling of pallets just lay down the pallets in sets you need, make cutting easy and quicker using power wood cutters!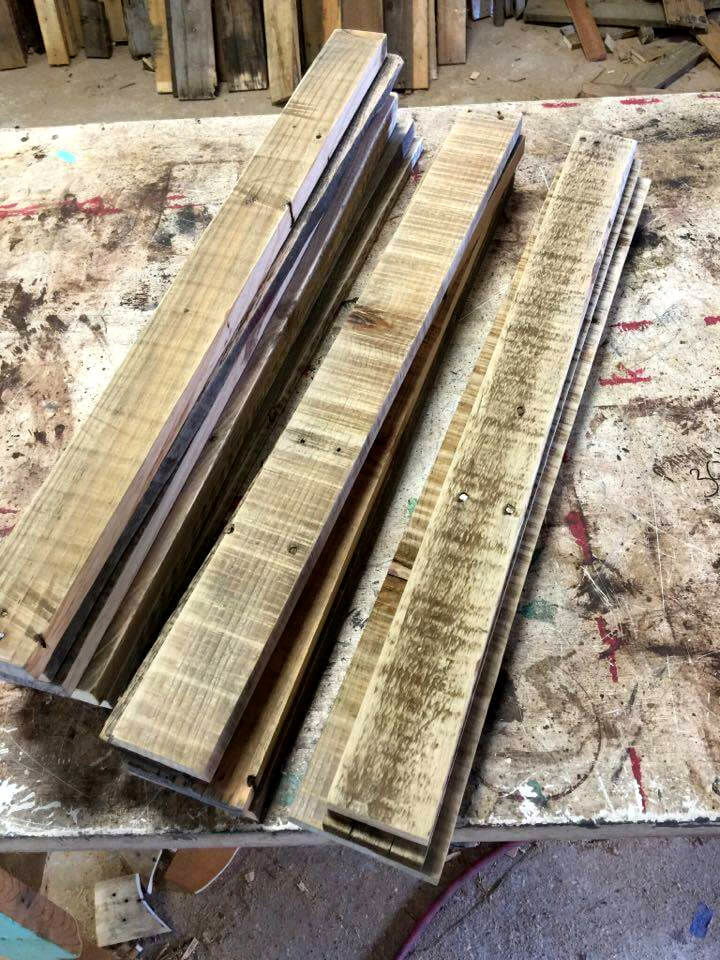 After deconstruction of pallet board, you will get such a longer wooden stripes which are all you need to clone this awesome creation!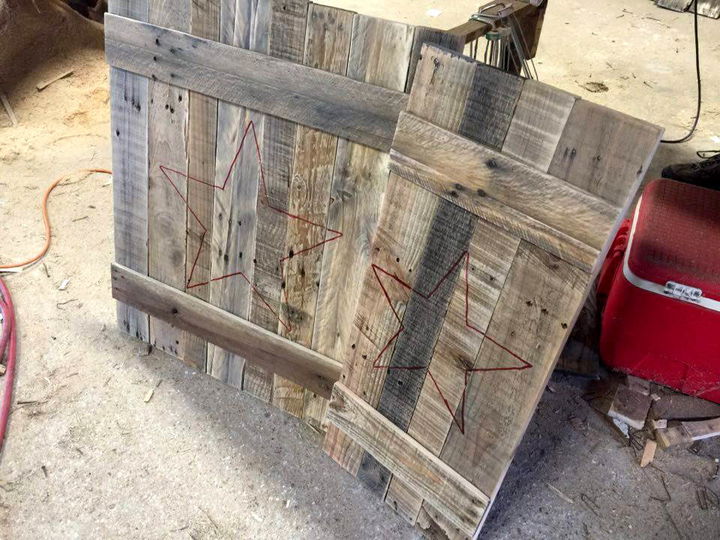 Sand the pallet slats with suitable grit of sandpaper, join them to gained simple flat wooden boards as per demand of this accent star wall constructions! Then draw the outlines of your favorite sketch or shape over the hand-built wooden boards! Here a star shape has been selected to be cut out from the wooden board!
Cut the drawn star shape out from the wood, using a carving router or precise and highly sharp wood cutting tools to do it neatly and quickly!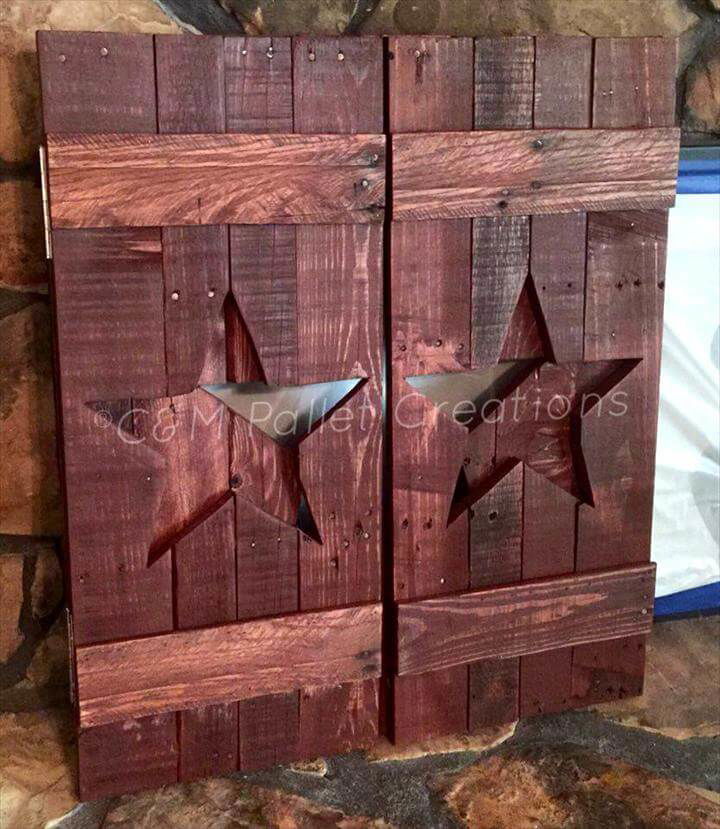 Stain the final wooden board with star cutouts, you can even paint them also in any of your favorite paint color! Here choices would be all yours!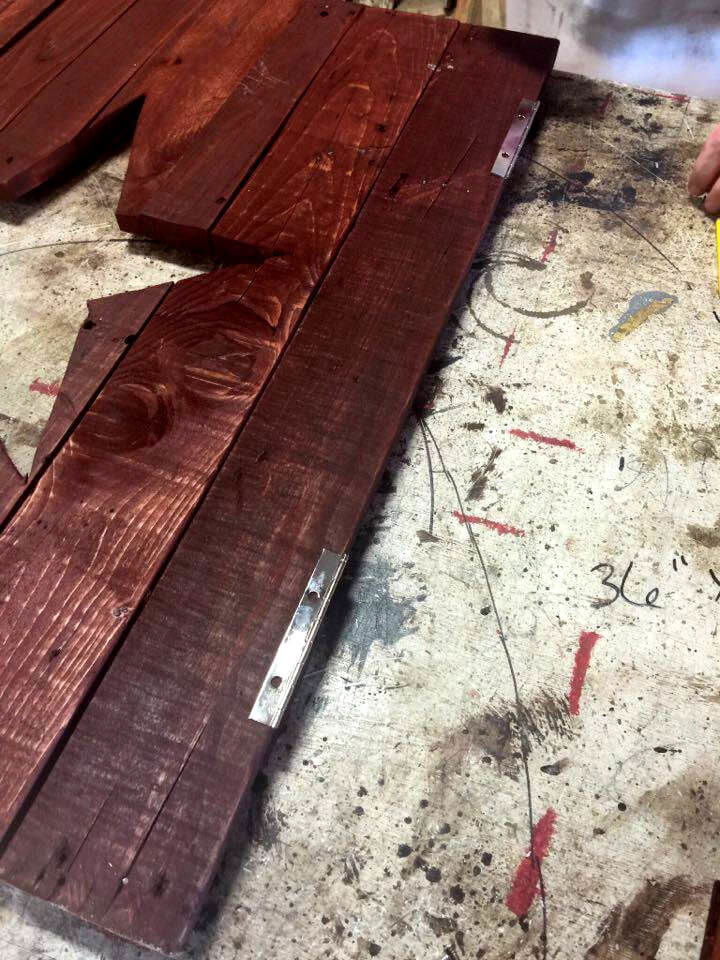 Now just to just install the hinges to side of the boards for final assembly, using new hardware metal hinge is recommended here!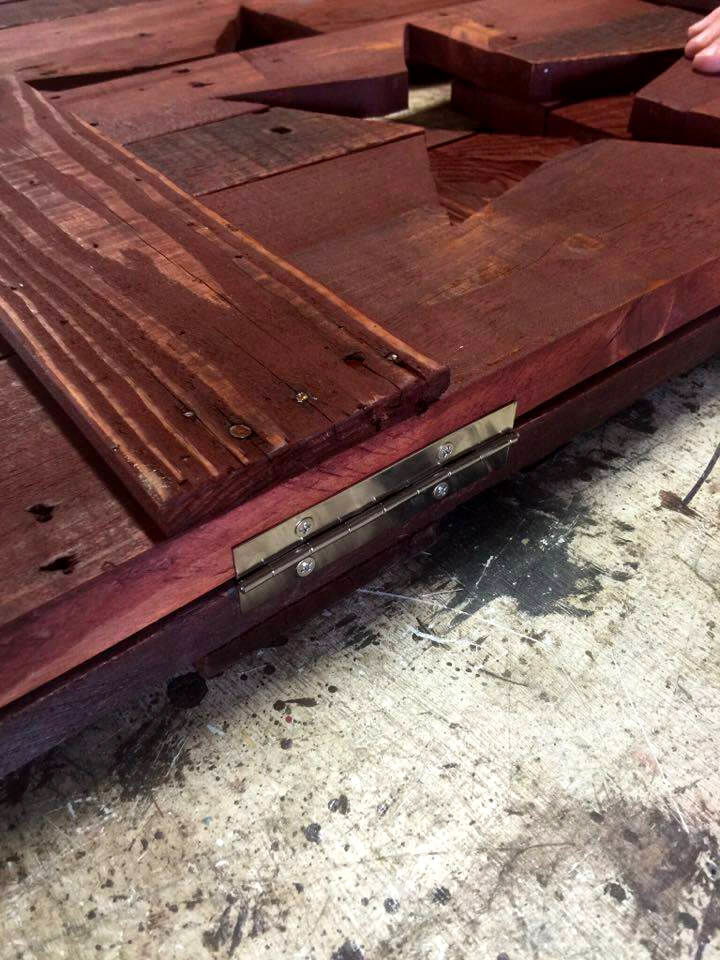 Hinges have been installed to sides by putting the screws in, a screw driver may come in handy to facilitate the installation of hinges!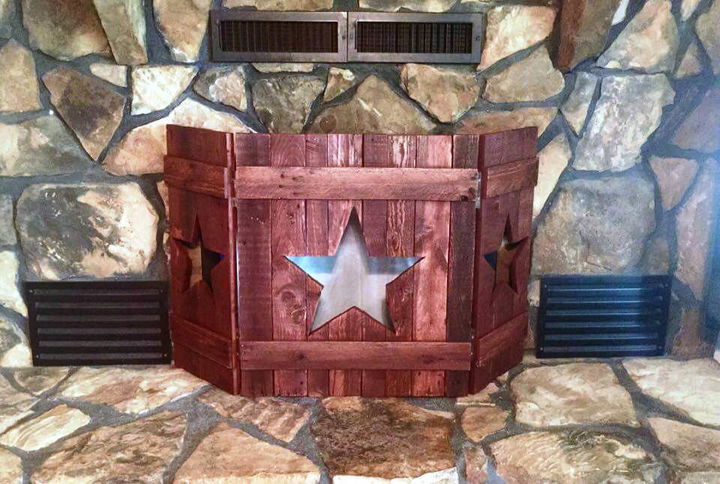 Here is the final mini pallet wood start wall creation, can be set to a shelf as an accent piece and you can even put lights inside for amazing light spread at night through the star shapes!
Made by: C&M Pallet Creations
Note: { If you are not DIY person you can order one like this or other projects on facebook: @CMPalletCreations }