Pallet wood can be used to mimic each shape and style of table, now it only depends on you that what kind of table you really want for your home! Coffee tables with glass tops are going through the trends and can mostly been seen in modern living rooms! Hopefully, you can also build such an table with pallets here is a practical idea for it, just copy this DIY pallet rustic coffee table inspiration and enjoy an industrial cozy design of table on a budget!
Table has been finished with thicker glass top that have really great impacts on overall look and beauty of the table! Base of the table is from pallet wood medium and looks completely rustic! Some cut down pieces of pallets have been used to provide sturdier double post wooden legs to table that can handle a lot of weight too!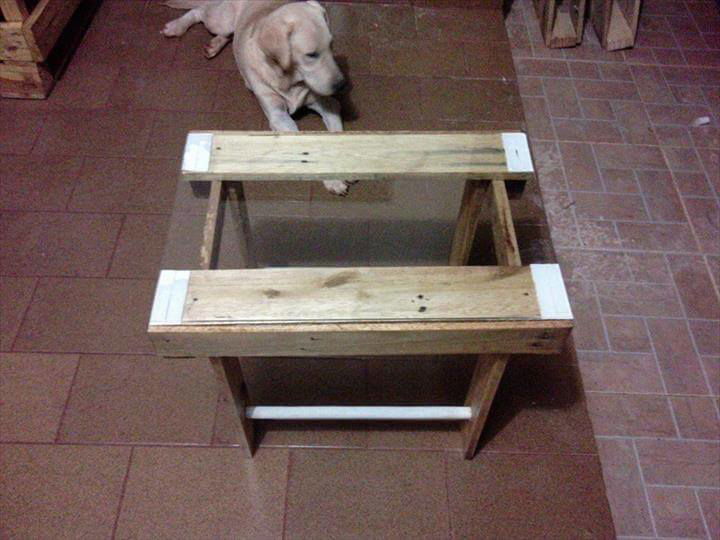 For smoother wooden surface, sides and edges the table has been passed though a completed sanding process in which sanding and rubbing has been done with hand using the medium grit of sandpaper!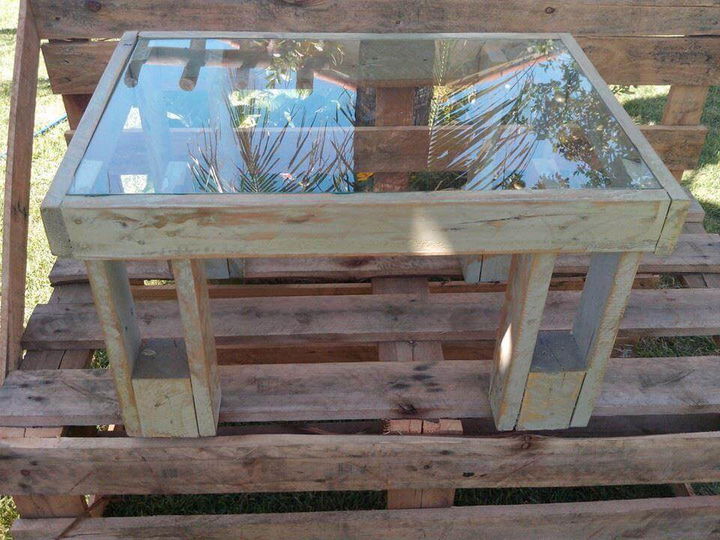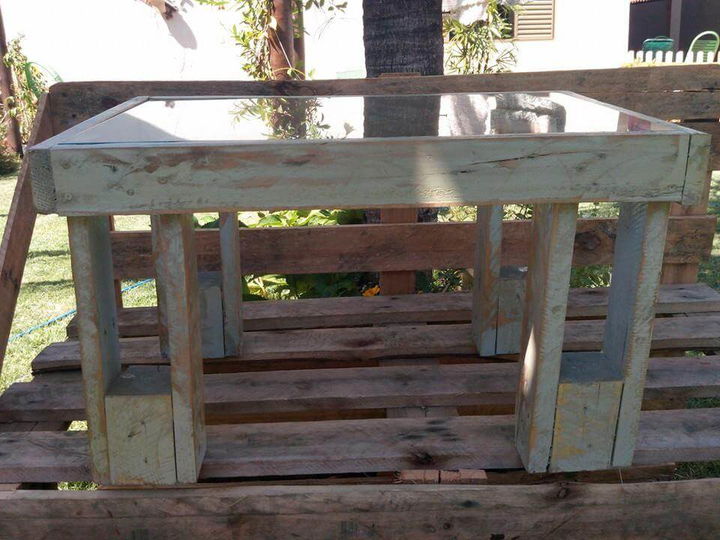 Submitted By: Roberto Reis