It is all easy to craft pallets for building thicker wooden slabs and custom boxes, both of these can be used further for awesome furniture crafts! Thicker wooden slabs made by packing the slats of pallets tight, can be used as ready-made headboards and they can also be decided to build stylish coffee tables like this DIY custom built pallet coffee table finished with glass top!
For this pallet coffee table construction, two thicker wooden rectangles or slabs have been gained as two levels of coffee table and this has been done by installing 4 single pallet lengths that not only hold well both of levels at a distance but also serves as legs to table!
Here pallet slats of different wood species, have been integrated that result in multi-tone wooden appearance of coffee table which can be magnified through some clear satin coats! Finally a glass top has been added to bring a chic style to entire wooden table!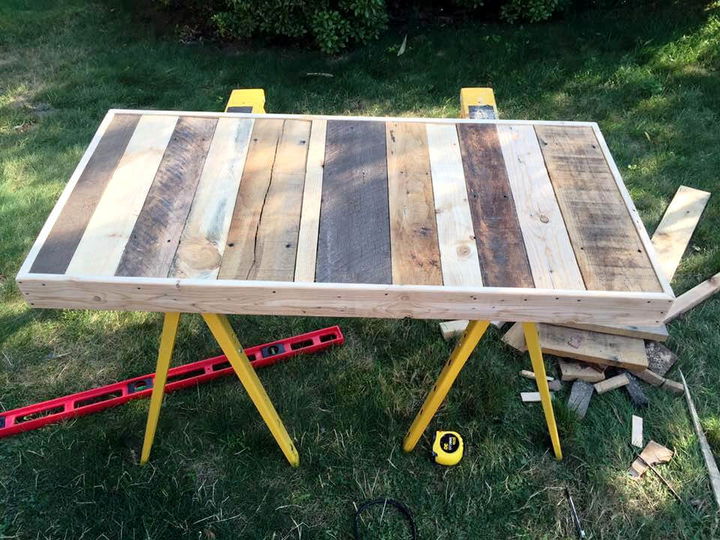 Decide a work space, select the open garden area to do the construction work in a convenient way! Deconstruct the pallet skids and get them to install thicker wooden slabs like shown here!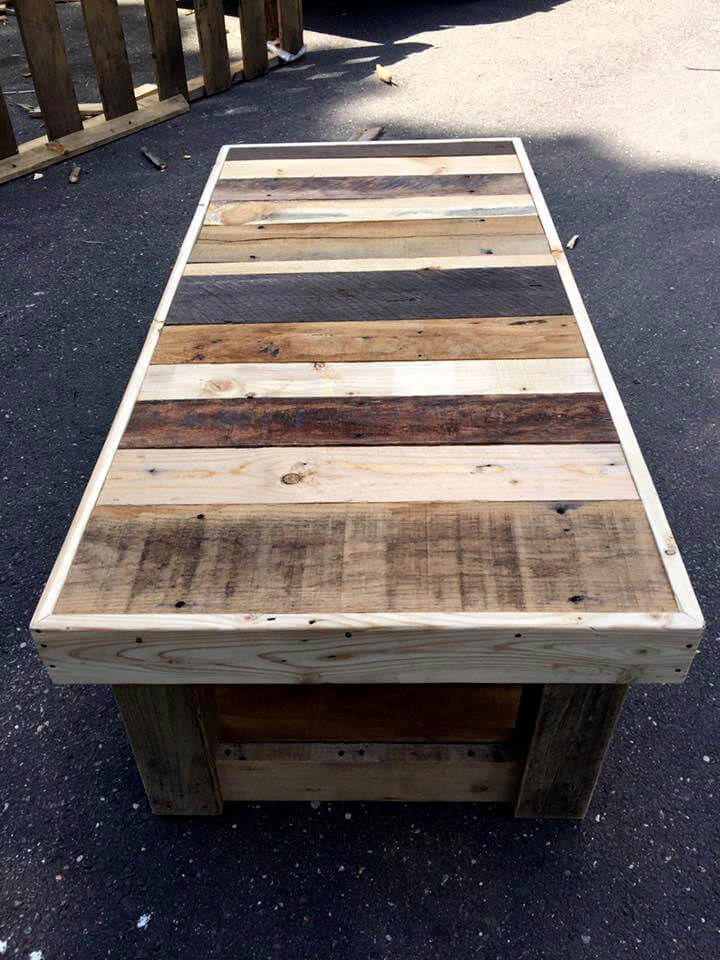 Here this brilliant wooden coffee table made out of 2 wooden slabs, is really sturdy and also storage friendly as the smaller wooden slab builds the lower shelf here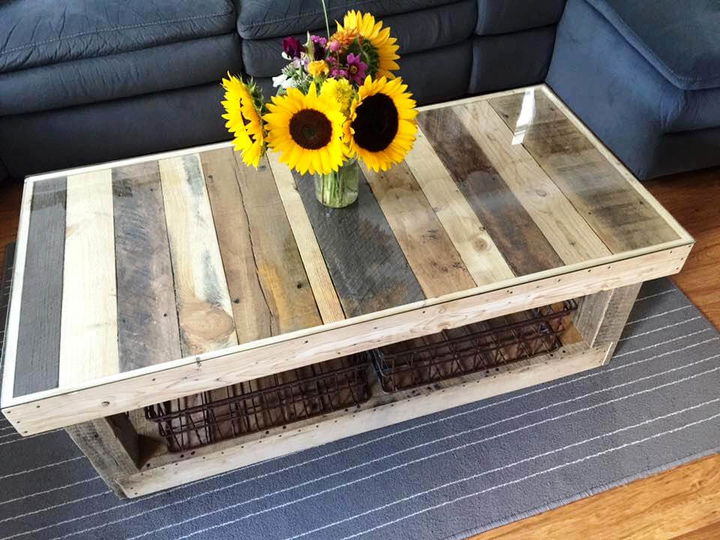 Finally this wooden coffee table has been made ready to use by putting metal baskets over lower shelf and also a glass slab to top level!
Made by: ‎Matthew Willis