For either way, you are deciding to create some showy looks of your living room, you can't forget about a coffee table, a platform to display nicely the living room centerpieces or you can say a key element of living room decors! How to access this worthy and sometime very costly piece of furniture? Do you also need a chic one? The wait is over! It's time only to rock your world now with pallets! Try this DIY red pallet glass topped coffee table raised in rectangular shape!
Overwhelming look of it, can show it to be a much pricey furniture delight but believe us this is much cost effective, has a cost prizes just equal to nothing! You only require two pallets, a glass top of according size and 4 hardware casters, paint shade can be chosen any you decide or prefer for a custom look!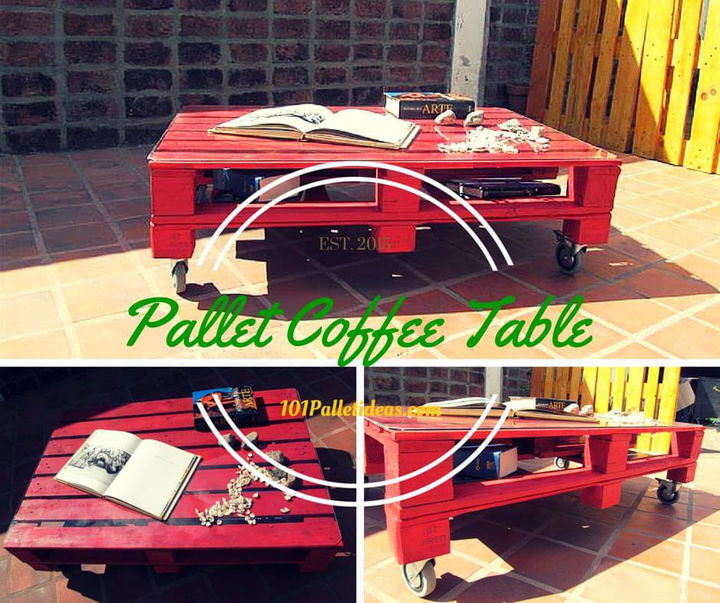 After you constructed this pallet table, you will also get a bonus, the 4 storage cubbies to hold your interesting things well and safe which many even be the books, mobile phones, newspapers, some personal tools and even the TV remotes!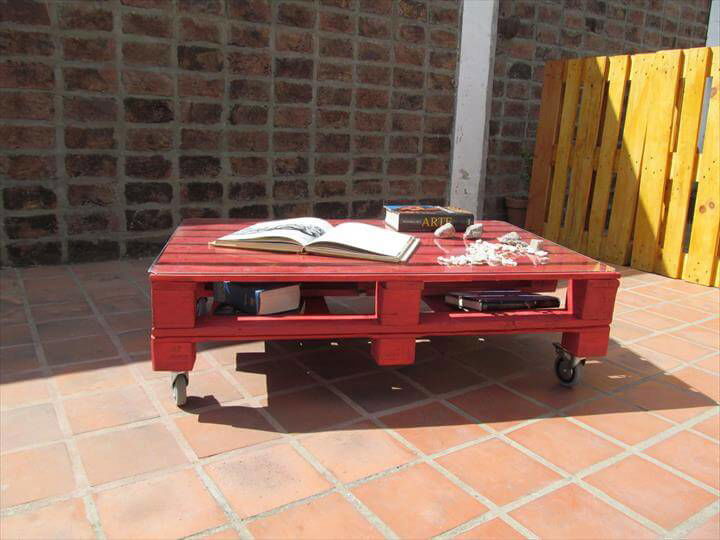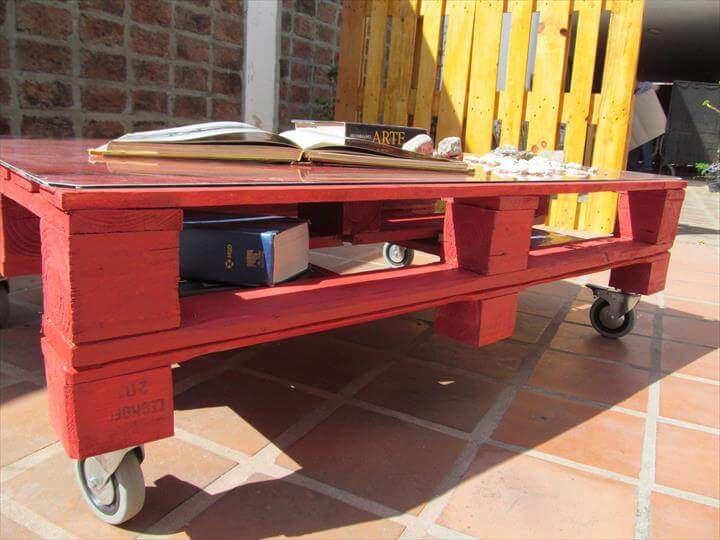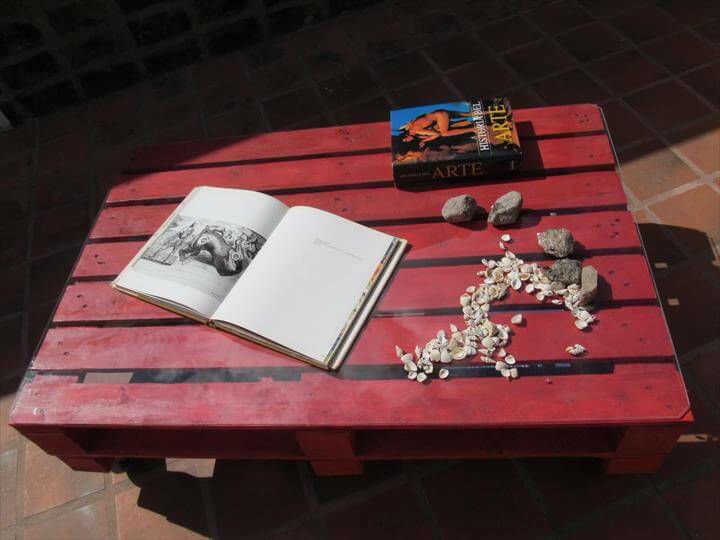 Shared By: Mesas Pallets