It is only a coffee table that bring a style to your living room sitting plan, is placed mostly in the center of any sitting plan as final centerpiece! If you are also having a style-loving heart and willing to gain stylish coffee tables in a cost effective way then we just recommend you to gain some rustic pallets in hands to gain a coffee table of your desire for free! This DIY pallet coffee table with short metal legs is all waiting to be added to your living room for sophisticated look and comes with amazingly unique and stylish design!
Here a single pallet board has been added with extra wooden lengths to bottom side, it turns the openings in pallets into smart storage cubbies which has been filled here with baskets! Finally this modified pallet board has been finished with custom short metal pin legs for a industrial vibe! The amazing part of the construction is the top glass paneled box inlay that has been illuminated with white LED lights and creates a distinguished modern look of this pallet coffee table!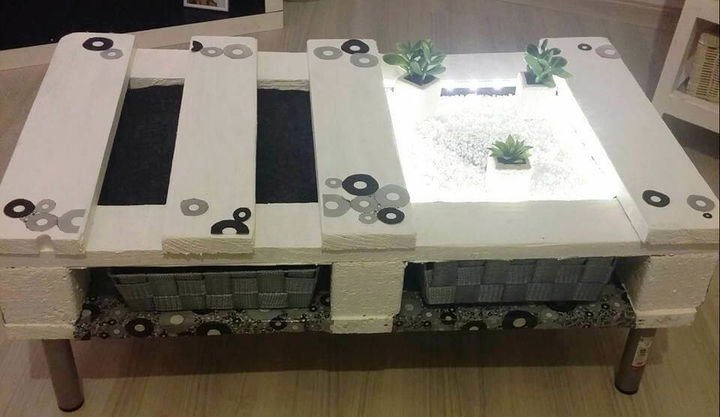 Table appeal has been dignified with custom O-shape paper cut outs which really gives it a stunning visual!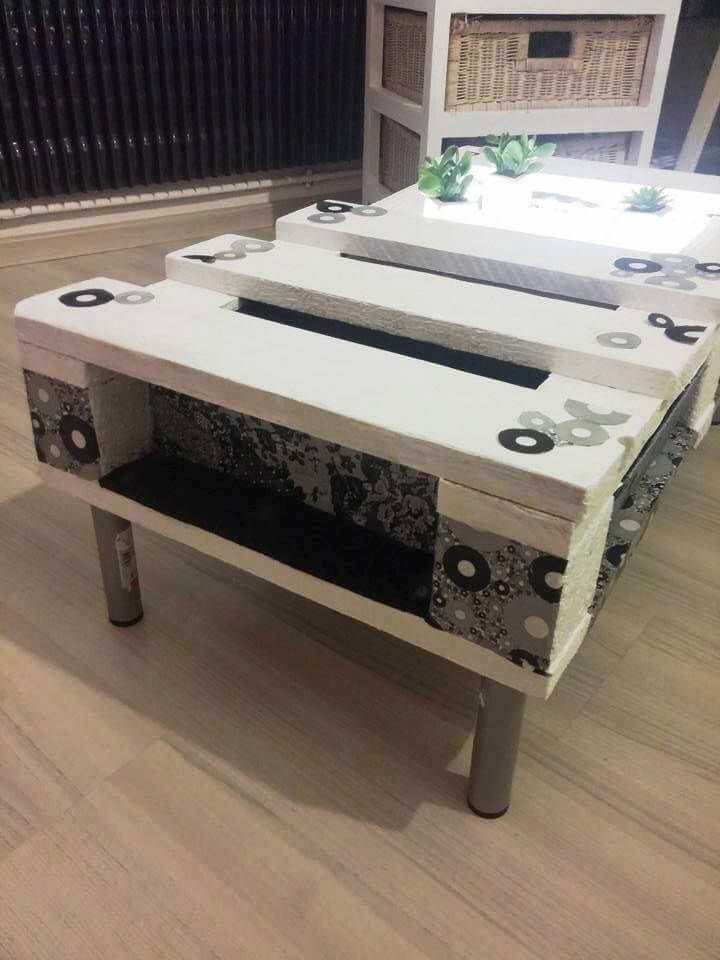 Whole pallet coffee table has been painted in white and the glass paneled accent inlay just bring the overall uniqueness to design!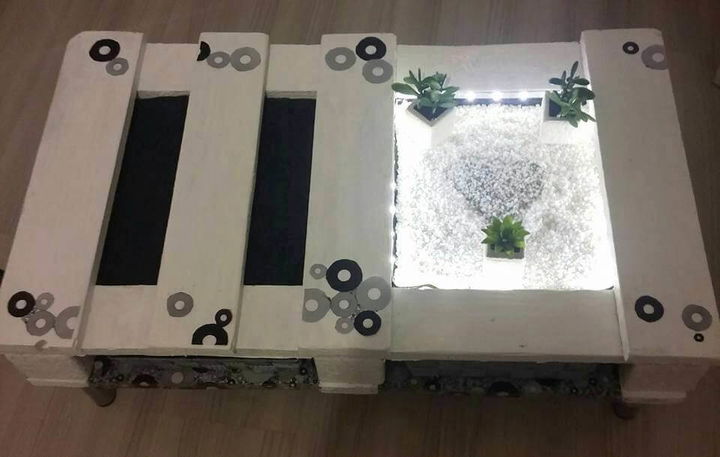 Tabletop has been garnished with three mini planters that stays on the glass paneled tabletop, illuminated with LED lights also!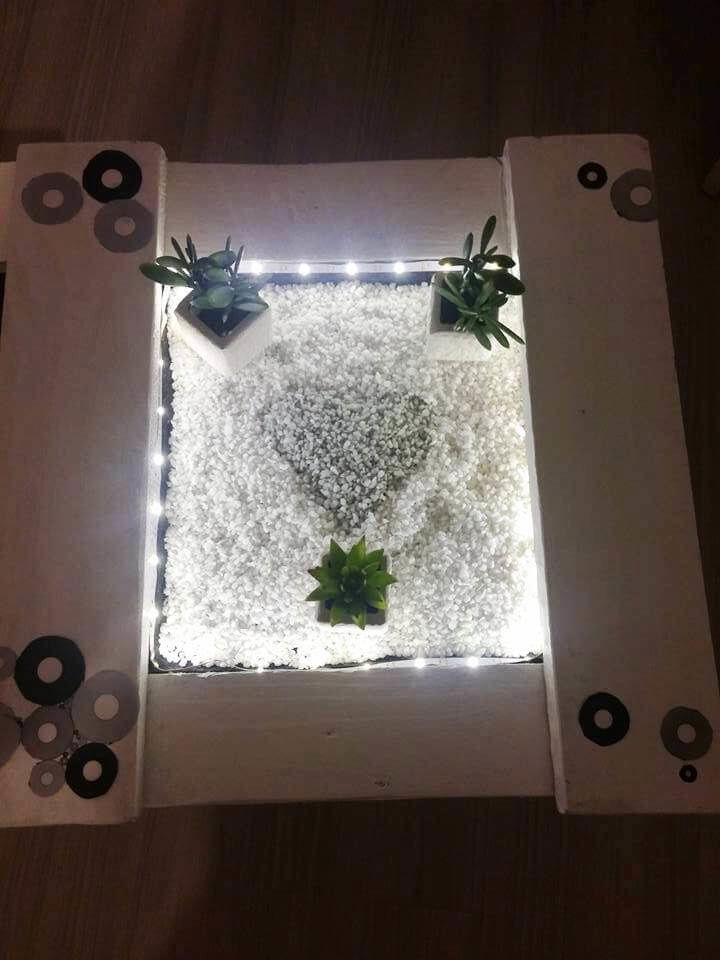 Table has been raised to a cozy height level by installing short metal pin legs to bottom side and the industrial touch from metal hardware legs just makes the table an extraordinary piece of table!
Made by: Nanou Di