Here is amazing pallet wood that will all held lovely to fashion and style lovers! Glassy objects are often to see in ultra modern homes as glass made furniture and objects provide the necessary elegance which is all the rage now, so for all fashionable persons especially for stylish living room lovers, we have shared here this DIY pallet round glass top coffee table, comes on a 3 leg wooden base which is all made of individual pallet lengths, separated, resized and modified for custom fittings! You need a shorter wooden dowel and 3 custom cut pallet slats to install the whole base for round glass top table!
Give the sharp cuts to tops of all 3 planks so then can sit well over the round surface of wooden dowel! Fit all three lengths to dowel and make sure that there is 120 degree angle among the all all 3 slats, then secure them in place using screws from the other side of the dowel! Install the triangular wooden supports to outer sides of all three legs also as it will enlarge size of the base to hold glass top well without a danger of falling off! Now put the round glass top and enjoy a modish and chic coffee table in your living room!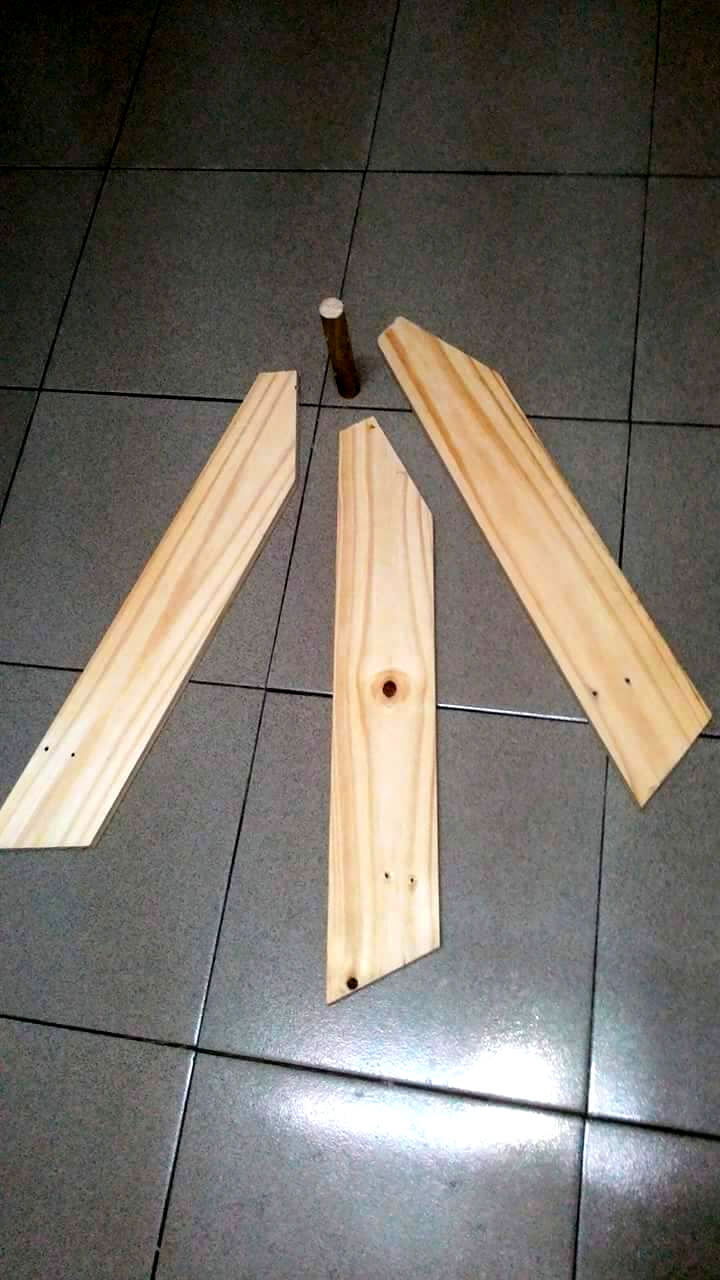 Get your hands onto best looking pallet lasts while pallet are lying on the floor in front of you in total deconstructed form! 3 pallet slats, a small wooden dowel and a round glass top of custom thickness would be the total supply here for this glass top table!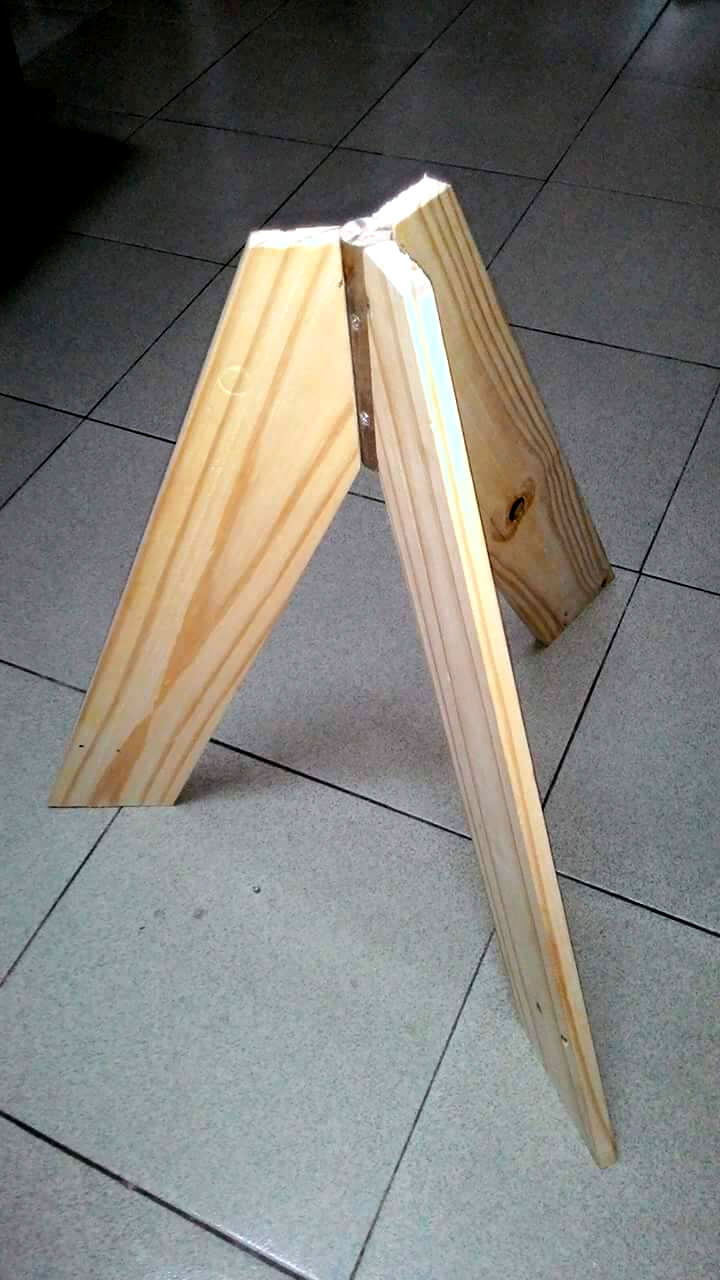 Give custom cuts to both sides each pallet plank, the sharp cuts to bottom side will make them stand efficiently over the floor as you can see!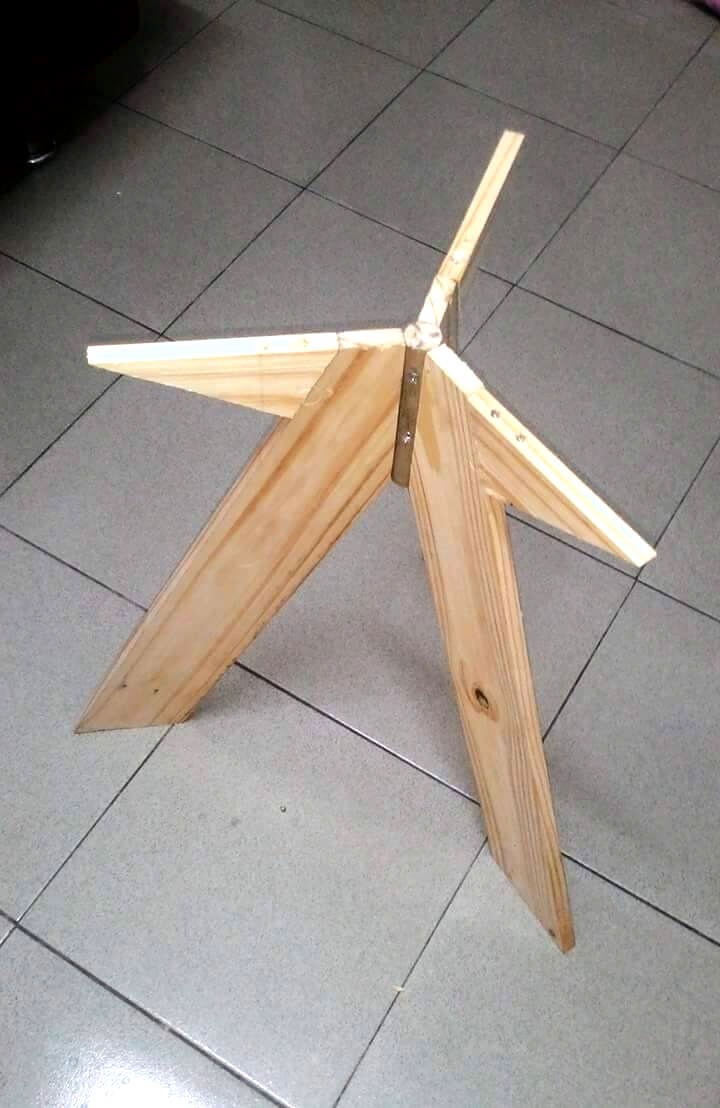 Upper sharp edges are to fit around the wooden dowel with an angle of 120 degree between each to legs! Put the screws in from the other side of wooden dowel straight to head of the pallet plank!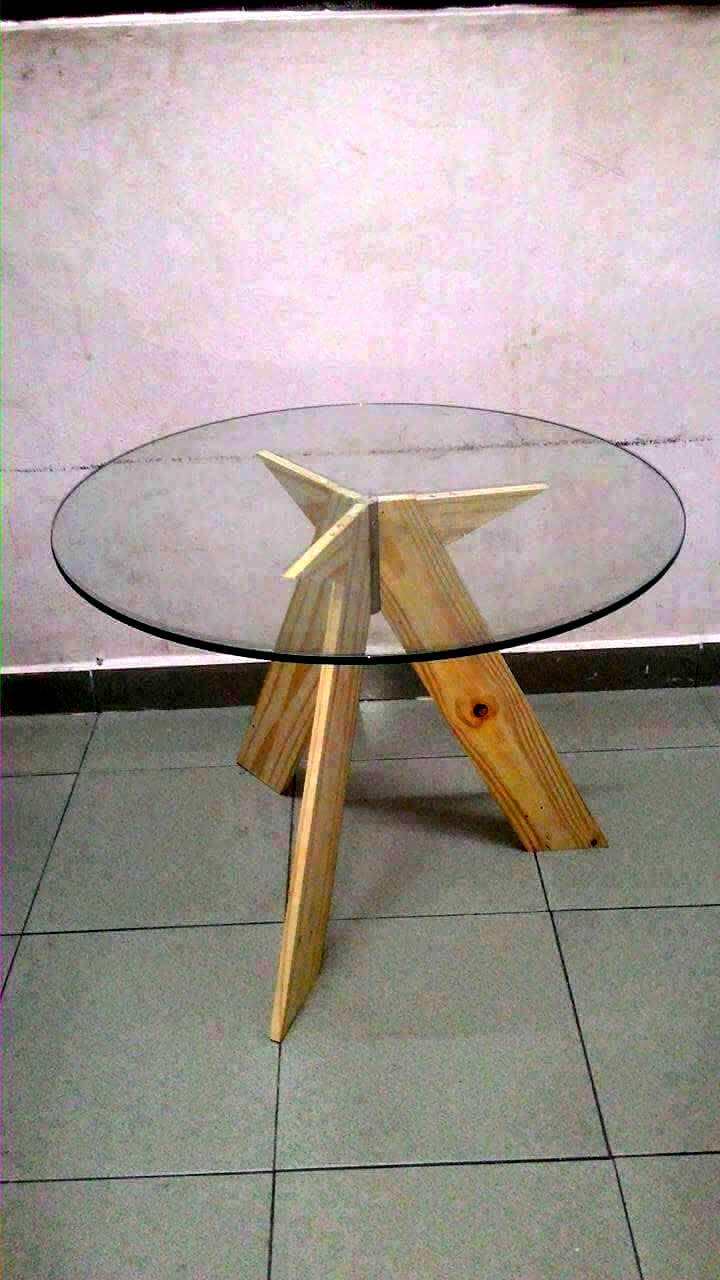 Extend the base frame with extra triangular wooden extensions and just make the base ready to hold the glass top! After a complete overhauling, just make the round glass top sit over the base!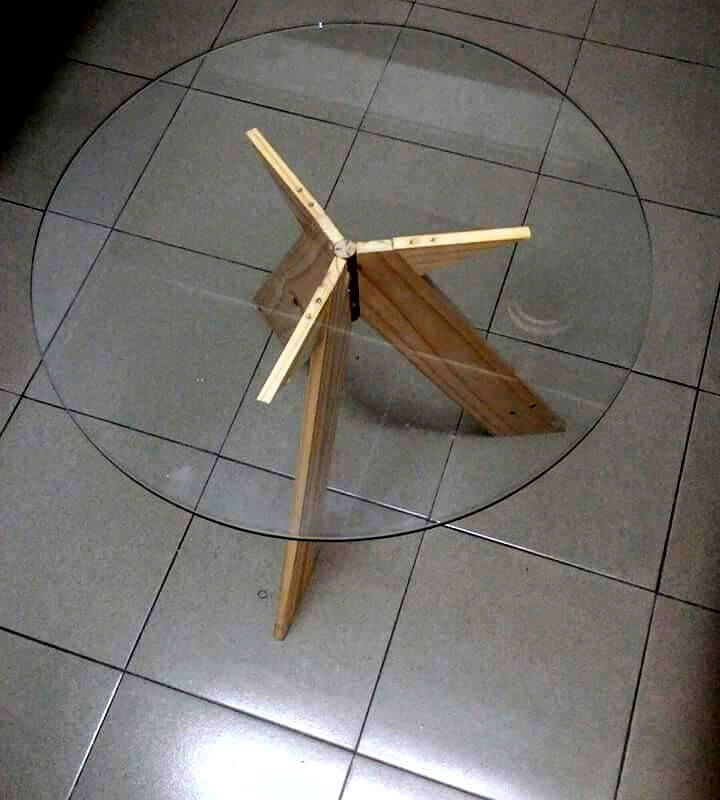 So now you can use this elegant round glass top table in your living room as a centerpiece, here total cost of the table is equal to the price of the glass top!
Made by: Hazreen Muhamad