Pallets are used for transportation of various goods and material around a around stores and warehouses, a big number of pallets is being used also as safety skids to shipping goods, after using once in the ships or a little for material transportation, they are mostly destined to trash dumps! They are found as trash mostly in way of our living environments, and the best way to remove old pallets is the recycling of them, we have brought here this DIY pallet horse stable idea to promote the recycling of pallets among all the races and cultures of the world as we should keep on using the wood (big natural resource) over and over again which would also result in much less cutting of trees if you think like a genius!
This wooden horse barn, shelter or stable idea will also rock for horse lovers as building a horse stable can be too expensive! If you are also having a collection of horses then house them individually using this amazing pallet wood horse shelter idea!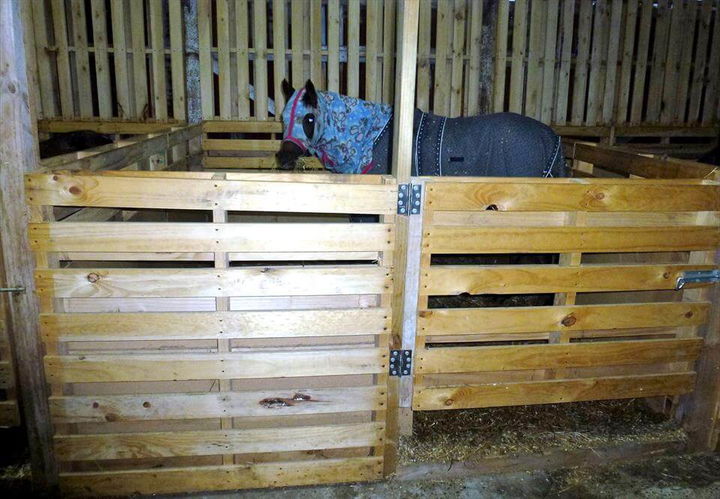 The horse stable can also be build from the pallets if you have a farm house with some horses and here in the above picture an example is shown so that you get inspired enough.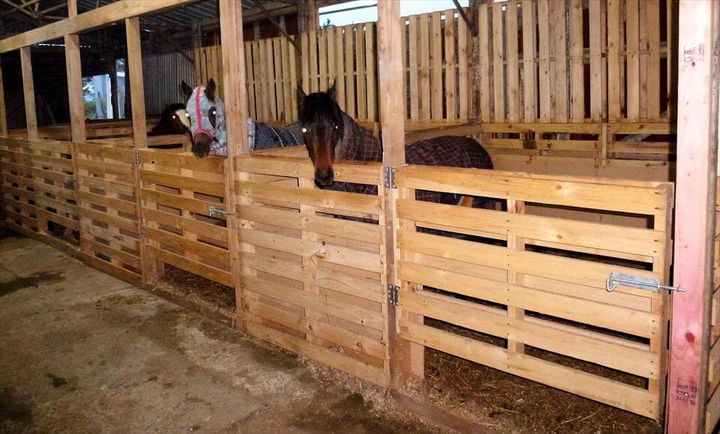 Pallet skids with the dice section removed have been used to build up this horse stable making one room space for each horse to let him stay there in comfort.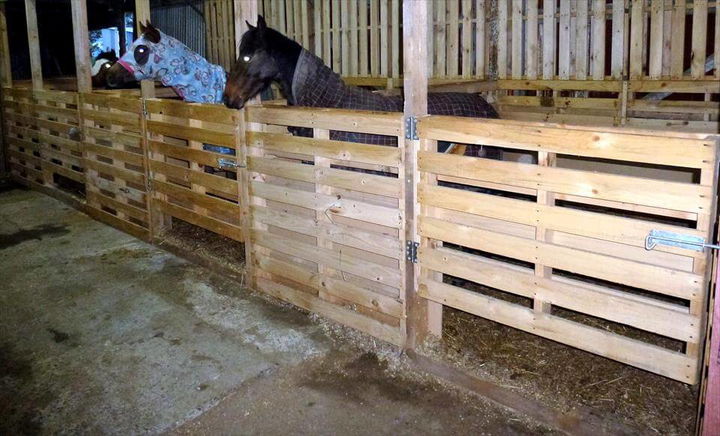 The pallet skid have been used to form the each horse section with the doors having been installed with the metal hinges and locked up so that the horses can not get out of their places.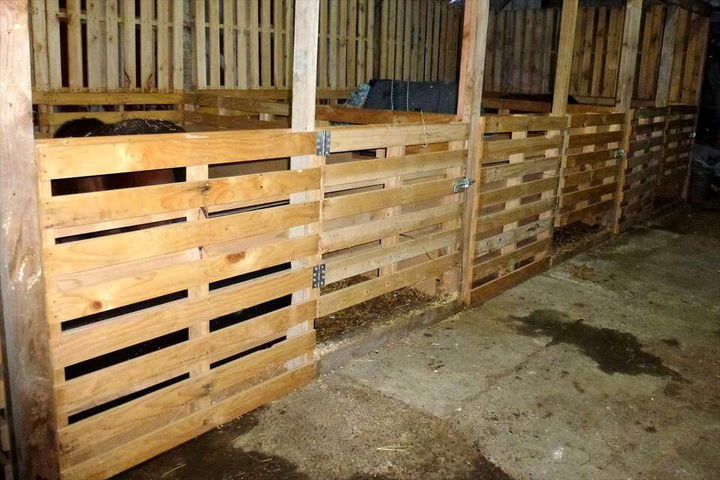 Even the back, roof and the roof support all have been build from the pallet cut slats and plank pieces as they are sturdy and durable enough to make a robust horse stable for your dear horses.
Made & Submitted by : Ben Richards