Do the amazing home improving project with pallets and let your home serve best for all basic purposes and functions! After the pallet wall paneling, pallet wood flooring and wall cladding projects now we are with this DIY pallet roof project which would be total low-cost help to replace the old roofs from some outdoor garden cabins, to renovate the old pet shelter roofs and also give brand new wooden roofs to you newly built room or garden sheds!
Here this entire pallet roof idea is based on cross alignments and tight filling of pallet slats which you are to get here in a big amount for installation of whole roof! Here thicker pallet boards have been used as beams for the roof but you can prefer the metallic roof beams for bigger roofs! Get ready with precise wood cutting tools, metal brackets and with other gears in hands while doing this pallet project!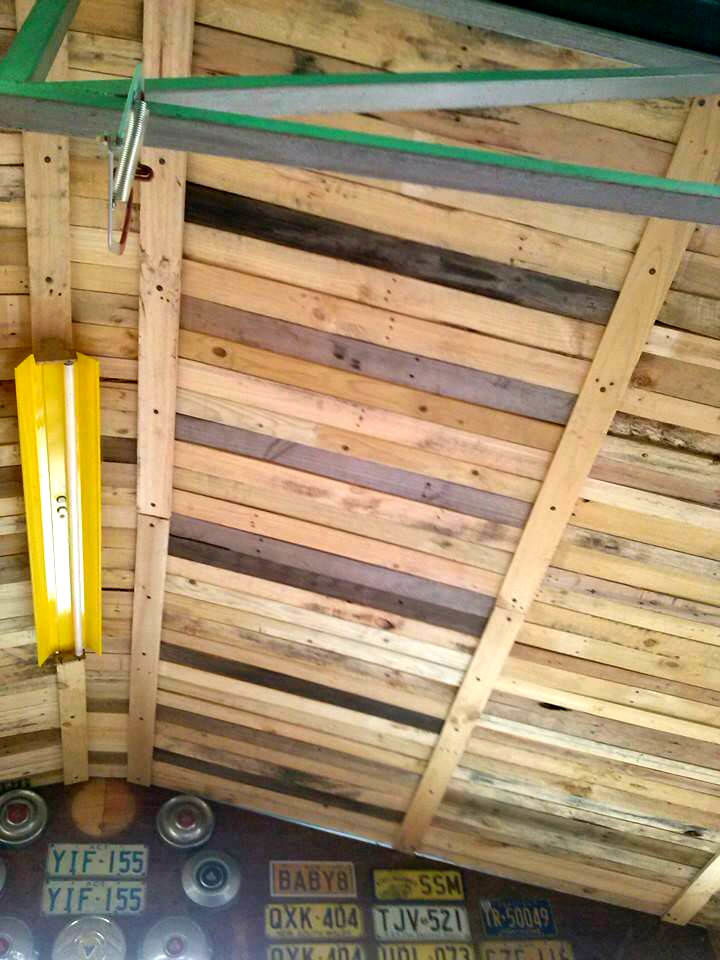 Just like the wooden flooring, wood wall paneling and also for interior wall cladding, you can also grab pallets for installing amazing wooden roofs as show here!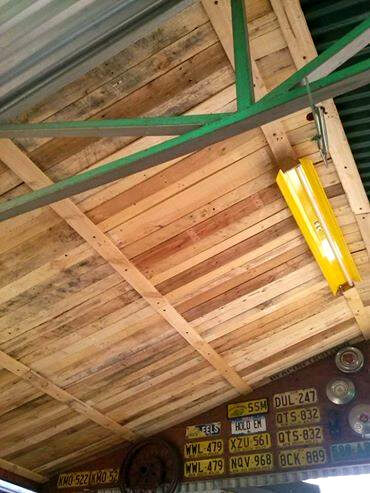 Roof beams and cross roof supports, have all been made of pallet slats which can be cut down to any special size you want for roof installation!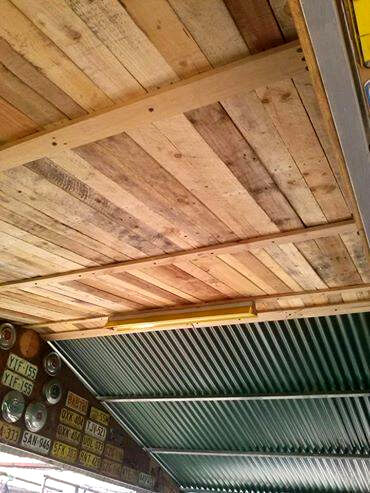 Install the larger wooden roof beams first and then fill them with slatted or cross alignments of pallet slats for a graceful wooden roof!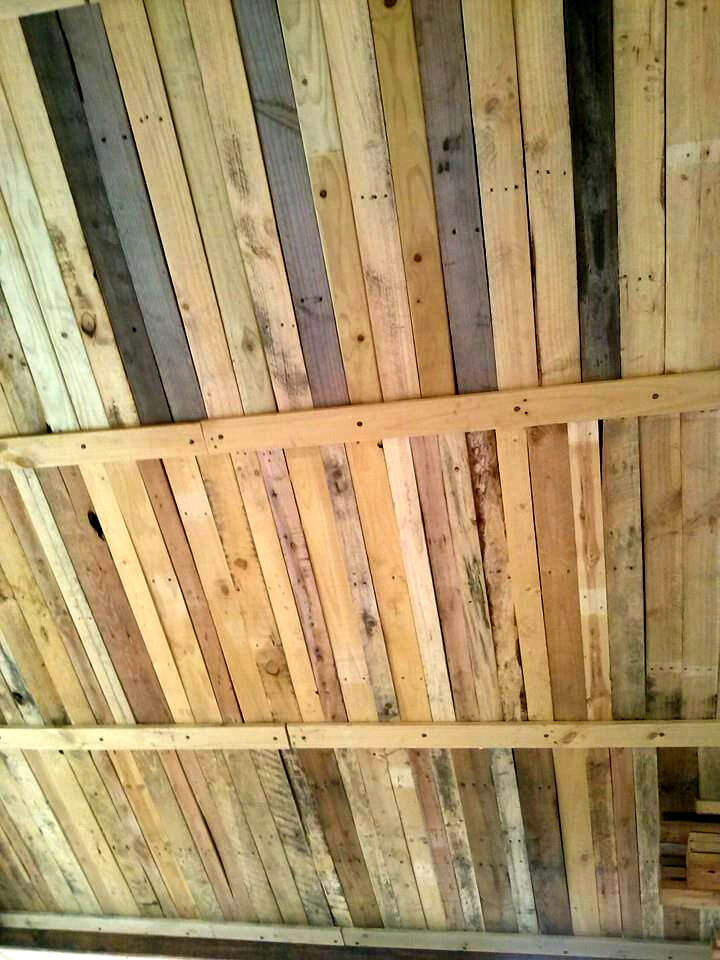 Here filling should be done tight to avoid rainwater leakage, tight arrangements of wooden stripes or slats would also give more inner strength to this wooden roof!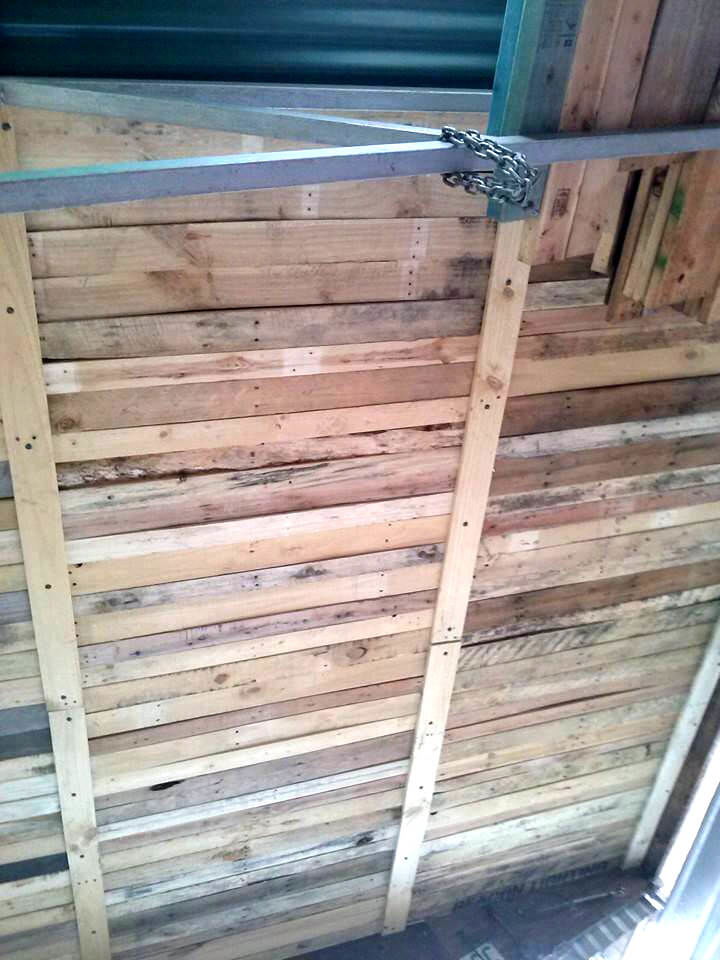 You can also go with metallic industrial roof beams to get the roof more long living! You need to dismantle a lot of pallet boards here to get a big stock of pallet slats for roof installation!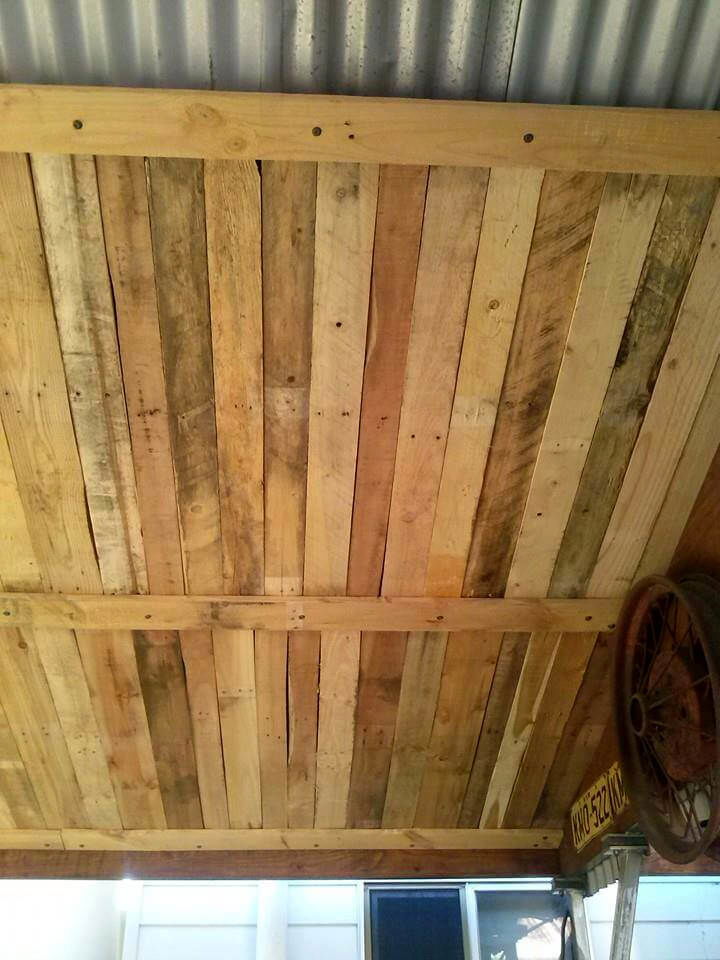 This wooden roof has really been done nicely here and can be finished with some varnish or stain coats also to avoid early damages that can be caused by weather or water!
Made by: Bryan Sales