It demands for more security while housing some certain kinds of pets, chickens and rabbits are one of them! Today's inspiration will guide you if you want some custom cages or houses for your pets for free, stability would also be guaranteed! The secret for no-cost pet cages is the recycling of pallets, to make you more interested, we are having here this DIY pallet rabbit hutch / bunny house, a whole pallet wood projects but has wire-mesh doors! First of all the sturdy looking pallets and separated thicker stinger boards have been framed up to install the table like base, will make the rabbit house elevated so risk for predator attacks will be reduced!
Then using pallets and other reclaimed wood, a longer wooden house has been installed that comes with a chevron roof and 2 built in compartments as you can see! Roof has been made waterproof by using an overlay cover that also accentuates the roof! Finally this bunny house has been added with a latch-lock!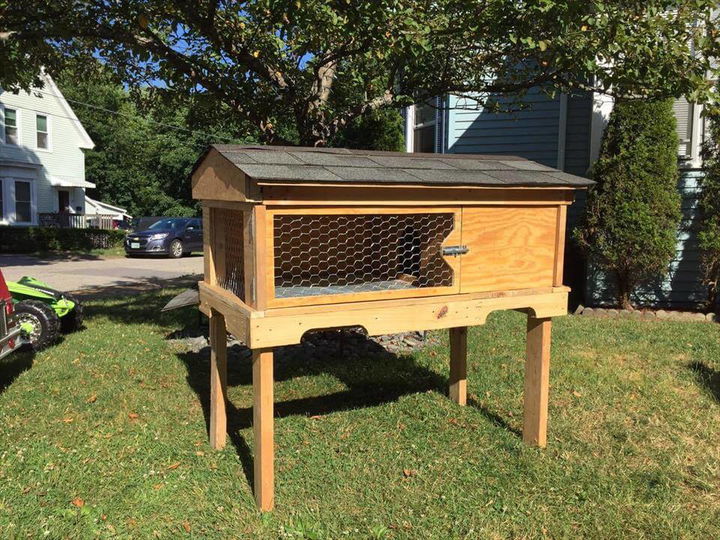 Wire mesh doors allow the owner to see what is going inside the bunny house by standing outside, this also cause air-circulation to bunny house!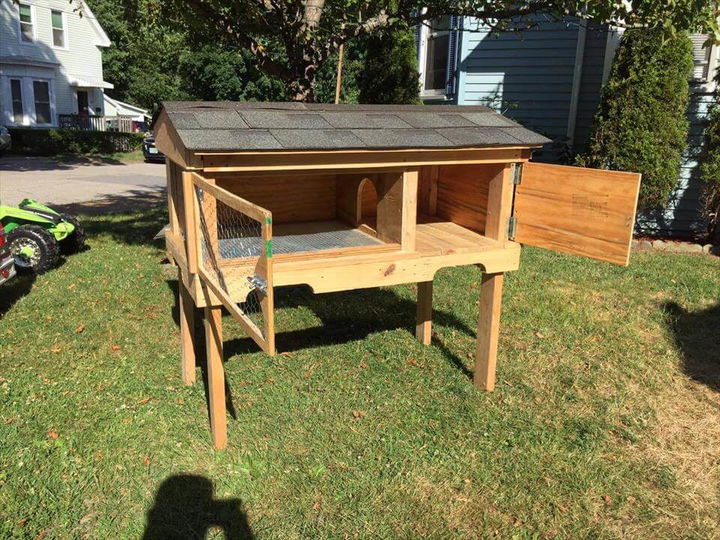 There are two built-in portions in this bunny house, one comes with solid wooden doors where rabbits can sleep while other is large help the rabbits to take a look at the surrounding environments!
It stands on 4 legs so has been elevated to be safe from bugs, and there is also a latch lock fixed in front that keeps the both doors locked!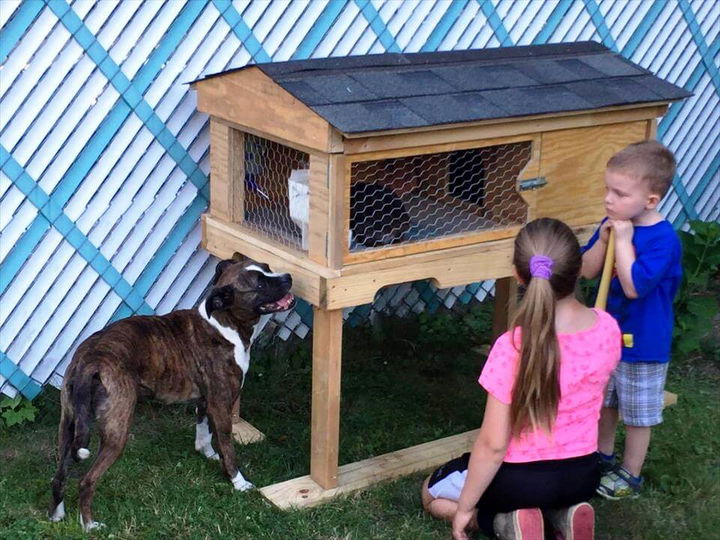 Here a little plywood has also been used to build this fantastic rabbit cage, chevron roof make the design stimulating more and comes also with a waterproof overlay!
Made by: Dale Corbin