Again we are here with a very genius pick! Here you will see the creativity that will make you eyes stay opened! If you are smart enough in building portable furniture and also have some skills in art of painting then pallet project would be the ideal inspiration for your! Have a look at this DIY pallet folding desk or work-surface which is a wall art when closed! Go genius with pallets and install a multi-compartment wall tool rack! Now measure the size of this rack and build its front door!
Now pivot the bottom of this pallet-made door in the bottom of the rack using hardware hinges, at the same time add a little latch lock at its top! Paint your favorite art shapes on the front of this door which is actually the folding down desk surface! So, the painted part would be visible as wall art when you will fold back this desk in the wall the tool rack! Final step would be to add the pivoted legs to hold flat the desk or work surface in a stable way!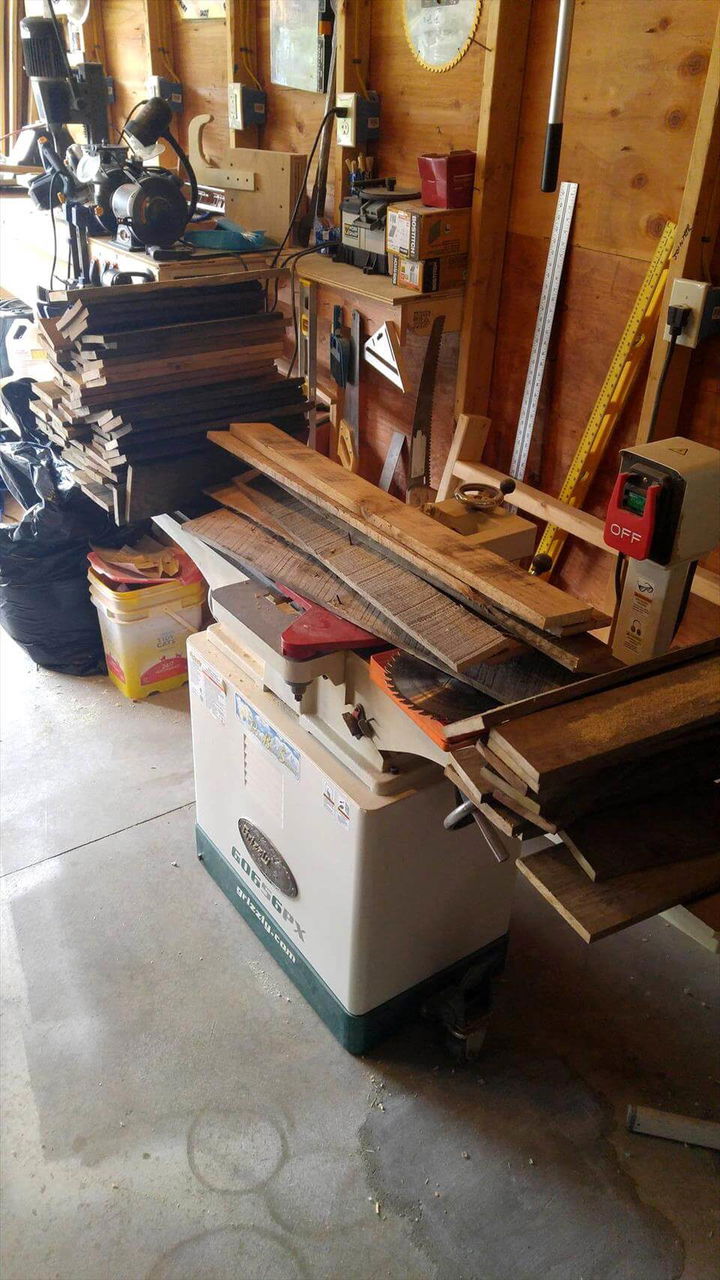 Floor up the pallet boards and use pry bar and hammer to pluck apart the slats from them! By dismantling a few pallets in the same way get a required stock of pallet wood!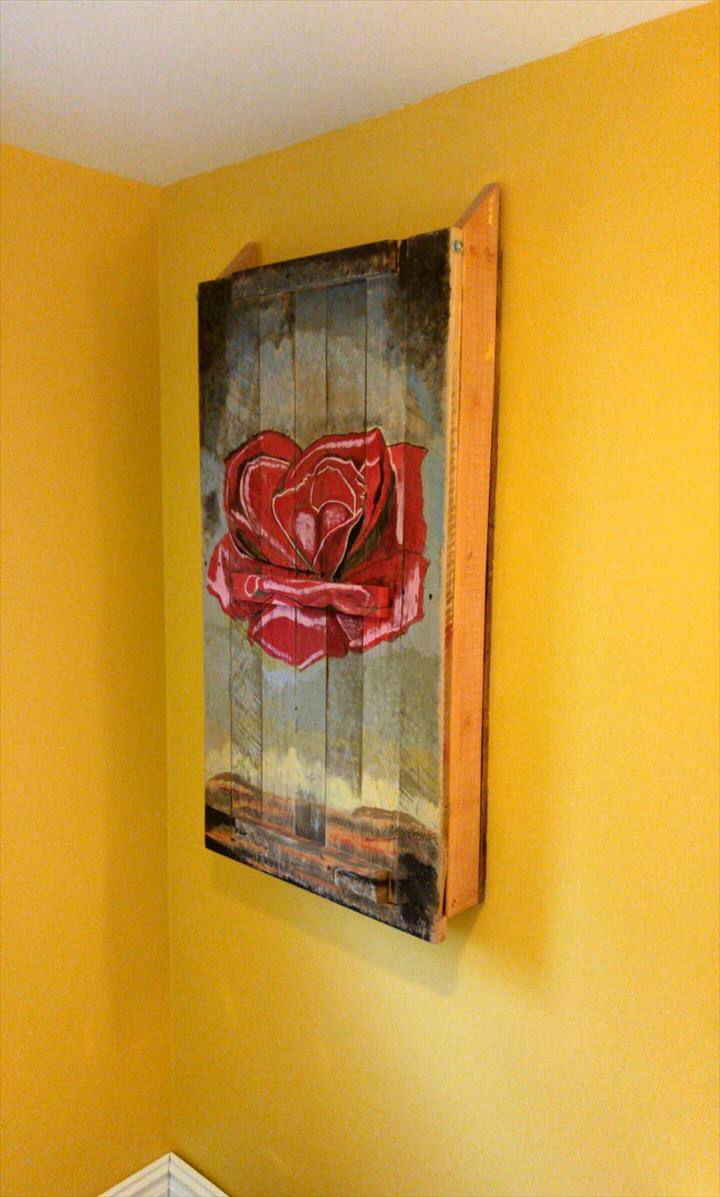 Measure and mark the area to which you want to install a folding desk and tool rack!! Here you can see that when not folded down, it is painted rose wall art! Dual functional behavior of this folding desk would make you a big fan!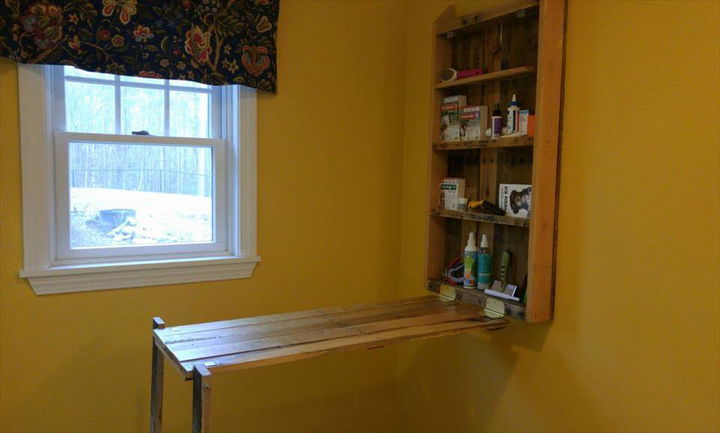 Go genius with pallet slats and their alignments and install first a wall hanging tool cabinet or rack having lot of shelves as per storage demands!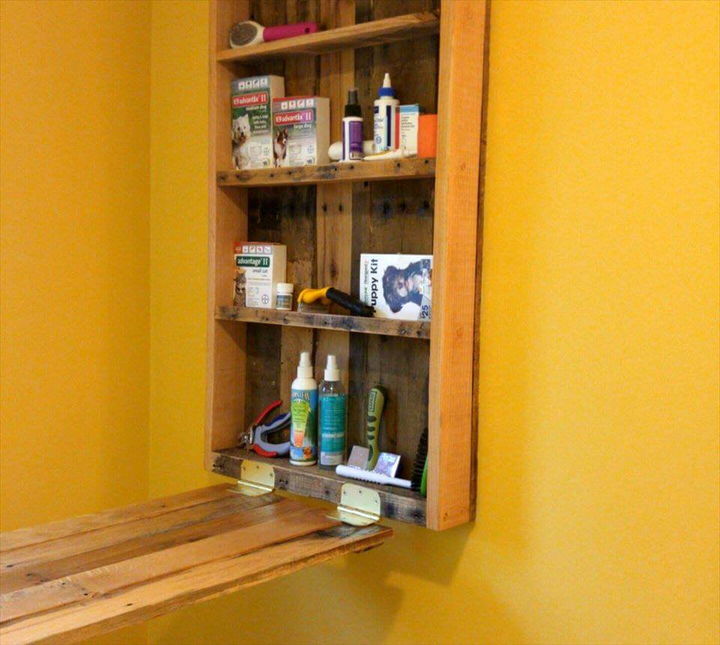 Now grab more single pallet slats having length equal to the height of the cabinet and brace them up! This is the folding down surface and also the front door and cover of the wall mounted rack!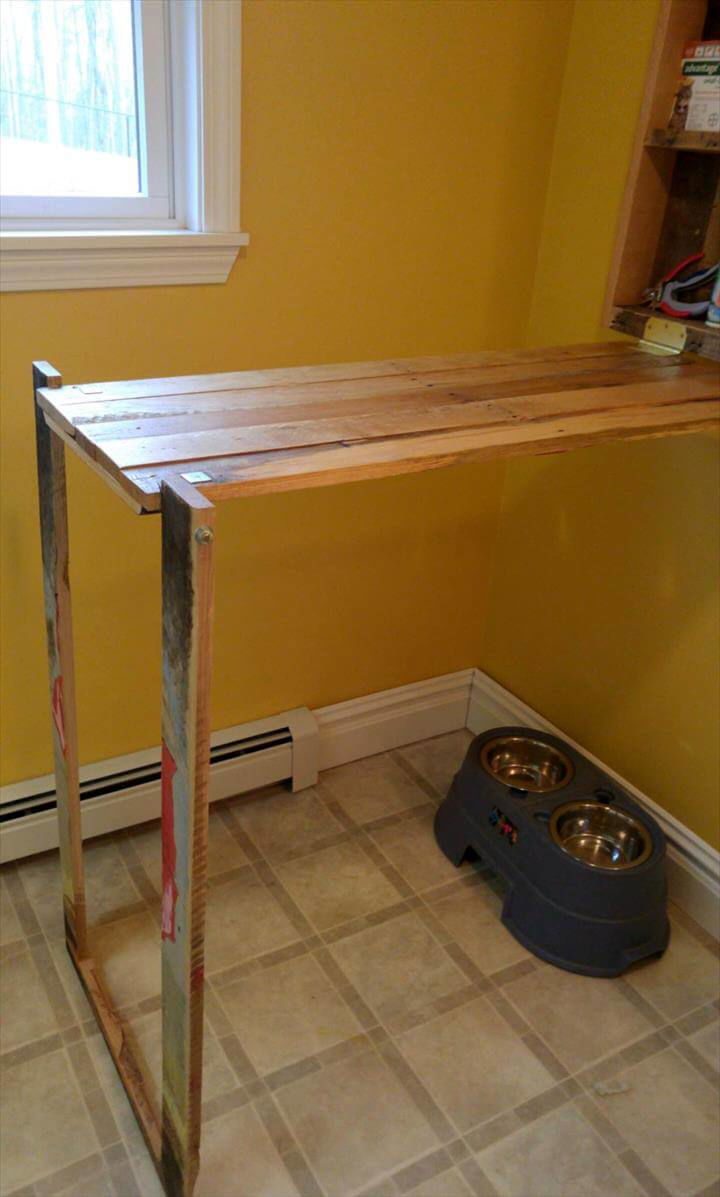 Now install the folding down legs to make the desk surface stable in place! Now you can fold back the legs and the work-surface and can paint a lovely flower or a bird over it! So, while not in use, this folding desk or table would hang as a beautiful wall art piece!
Made by: Josh Dufresne