It is our first priority to add some amazing racking or shelving systems to our newly built bathrooms to organize the bathroom pretties and toiletries in a style! The items that are organized well, are also easy to pick always at the time of use, by having this in mind, this stylish DIY pallet bathroom rack has been made using custom cut individual pallet boards! It just provides different levels of shelves that can hold all bathroom concerns in a style like the shaving apparatus, combs, teeth brushing tools and also the custom bathroom accent or decors!
9 single pallet boards have been used to craft this rustic bathroom wall rack, you can just built it according to your own custom specifications! This just not ends here, you can also build stylish toilet paper roll holders, bathroom mirror shelves, bathroom mats and amazing bathroom vanity furniture out of pallets! All you need to improve your bathroom, just get for free out of pallets!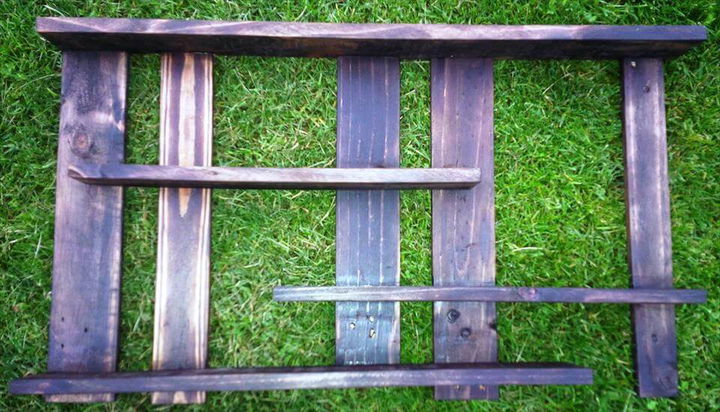 Rip down some pallets to gain a bunch of separated wooden lengths, all you need to build this fancy bathroom rack!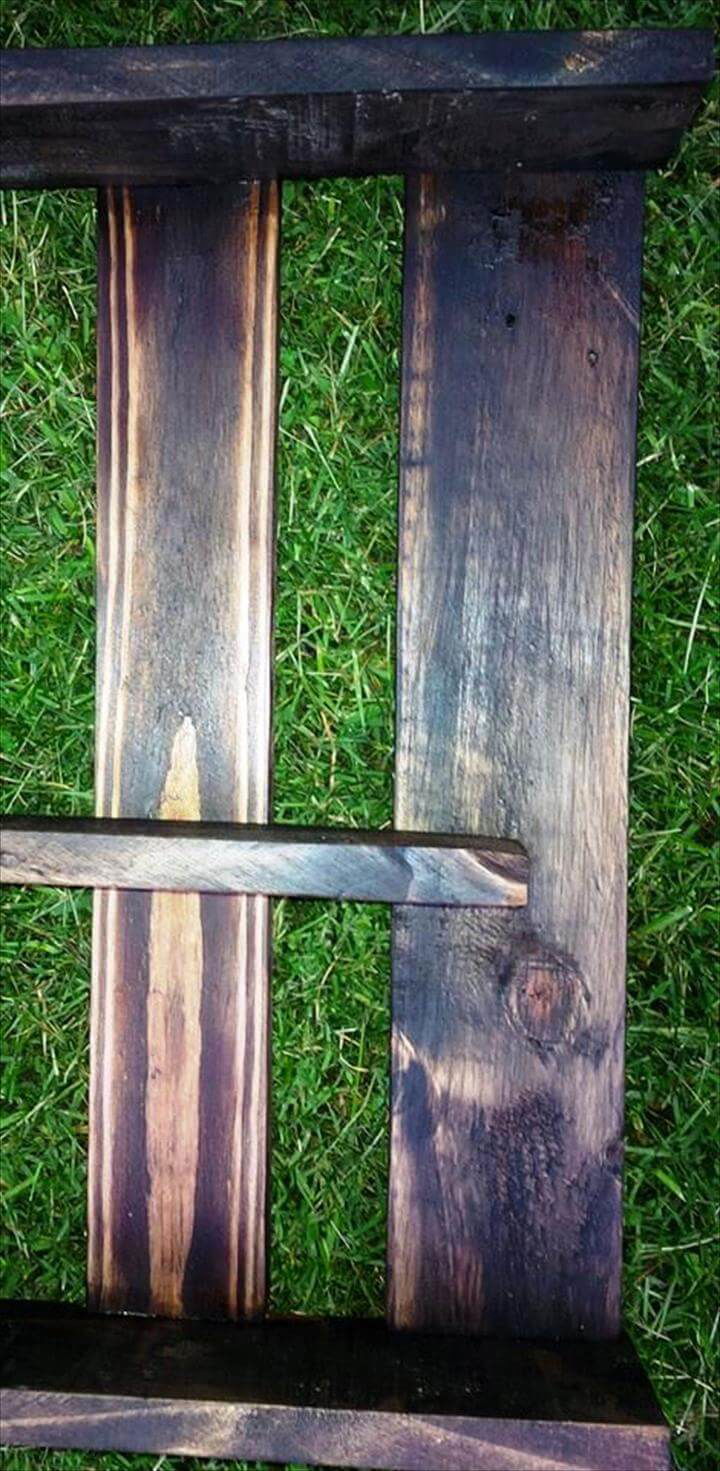 Floor up a few of boards and then just tie them together using cross wooden lengths, may be your shelves as shown here!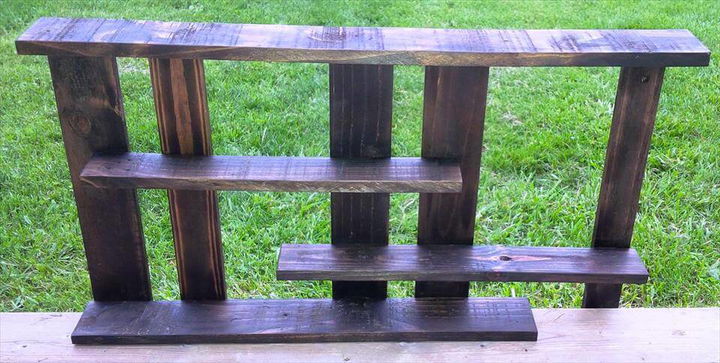 Sand and grit well the decided pallet lengths before you get them in construction!

Apply custom stain coats, wood oil coats or a plan a custom wood finish for weather and water proofing!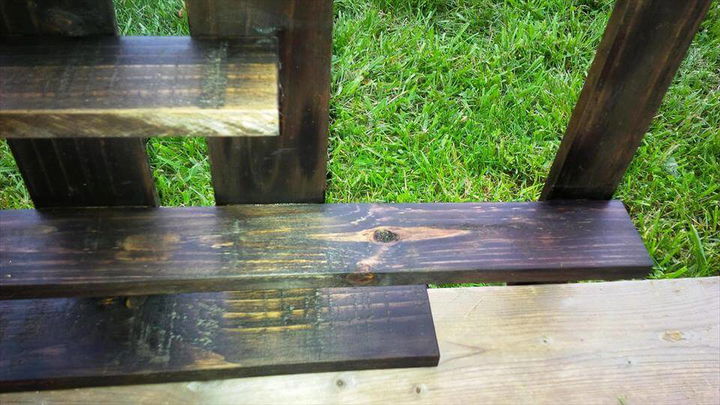 One can also mount it on a living room as a display unit, can beautifully organize your wedding gifts, art and crafts, mural or picture frames and also precious candle lights!
Made by: Stevensville Pallet Project