Pallet wood can be used to gain anything that comes in the spectrum of your thought and imagination. That is why you need to broaden up your thought and explore your imagination so that you can attain newer and more creative items out of pallet wood. Sometimes our imagination needs a little triggering force to think beyond possibilities and for such acute inspiration we always give you some pallet ideas.
Today we are again with a very innovative idea to share with you this is DIY pallet and tree branch shelf and coat rack. These beauty pieces has been achieved to give your house an immaculate and jumble free look as the shelf and coat rack would hold a lot of your items. Shelves have been built in a cube shape whose fourth side has been replaced with a tree branch. In the same three gradually getting small shelves have been gained which can be arranged and displayed in a variety of ways to add some distinctive aspects to your decor.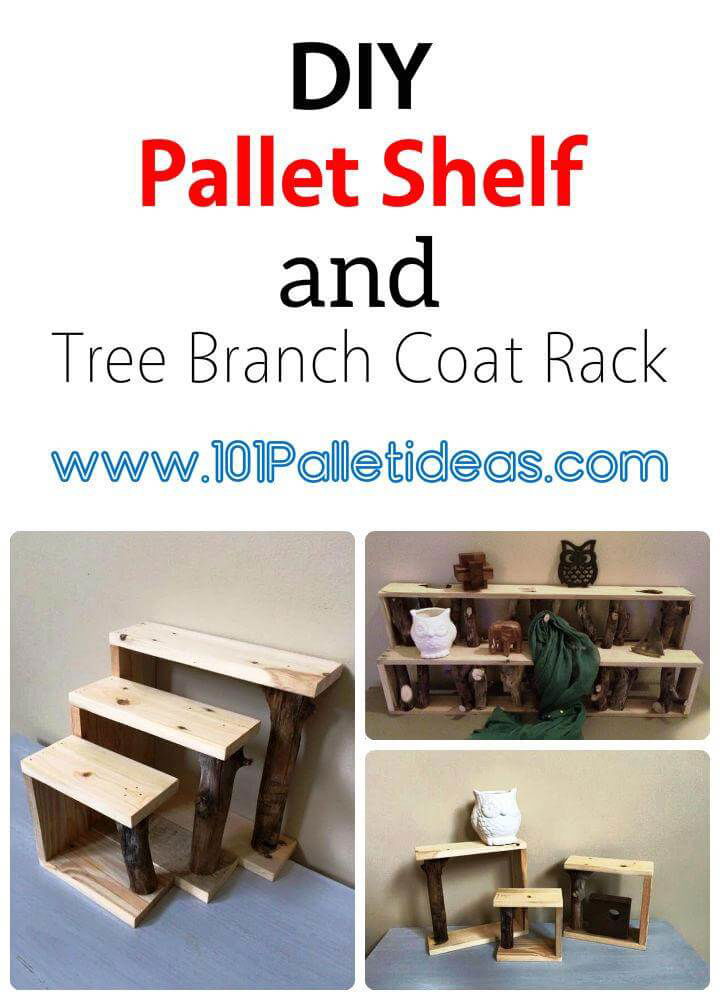 The coat rack has also been achieved with the combination of pallet and tree branch. Pallet wood slats have formed the outer rectangular shape structure and branches have been used as unique hooks to hang coats, caps and mufflers on.