One special thing about pallets is that they are stronger wooden boards having capability for easy wall mounting, this inspiring property of pallets can really make extra creative and you can even use the pallets for brilliant wall racks, shelves, folding out desks, wall decors and amazing wall art too! You will experience here very wise example of pallet wood recycling here that is truly mind blowing and can make get with a great space-saver computer desk!
Check out this DIY pallet wall mounted folding out computer desk having lots of shelves to store your items of interest! This functional pallet creation will also be awesome to build a small tiny home office and will be rocking one to use in your office! A specific size of pallet has been installed to a wall area, which may be any of your choice, and has been so modified creatively that it you can fold a shelf panel in or out when want to operate you laptop!
Set it off just as a pallet bookshelf when you work is done, is not it an idea to save lot of your interior room space? Get your pallets now and just get creative to copy this inspiring DIY pallet computer desk on a friendly-budget!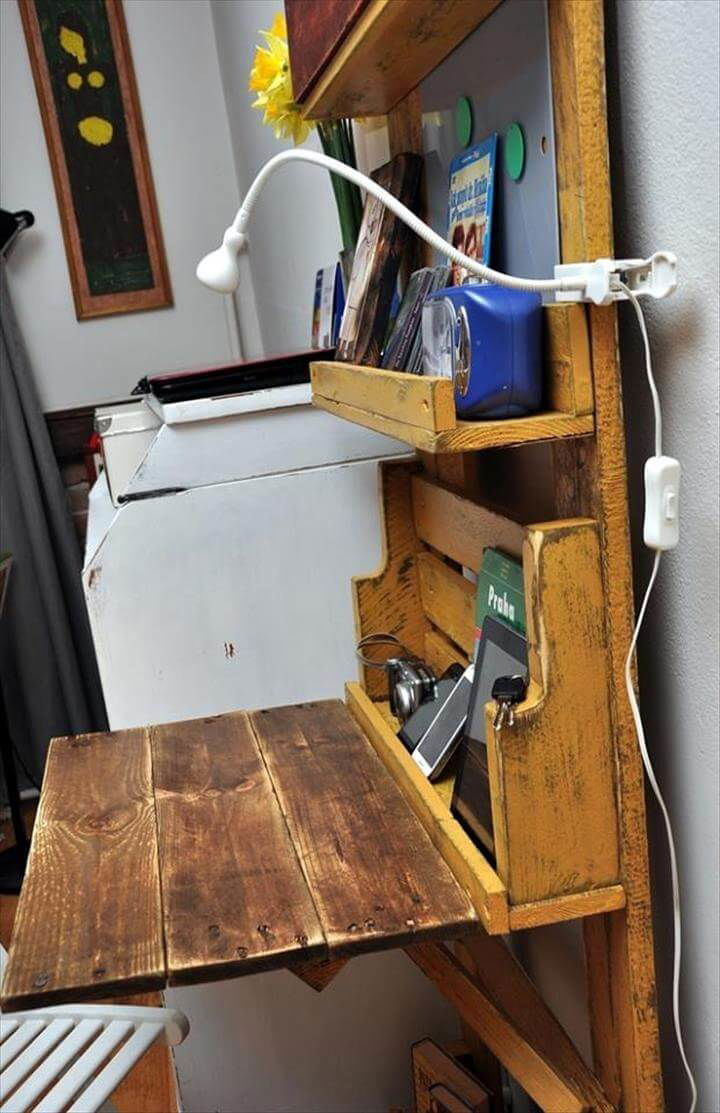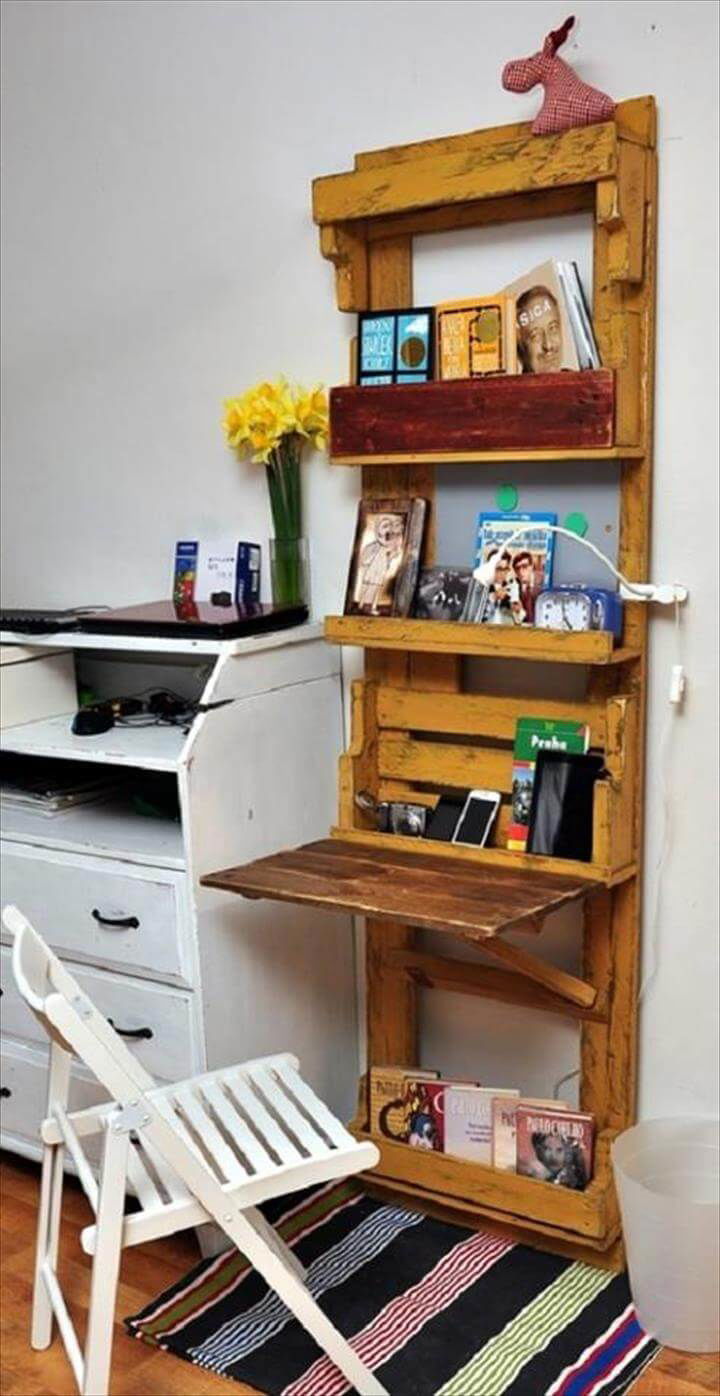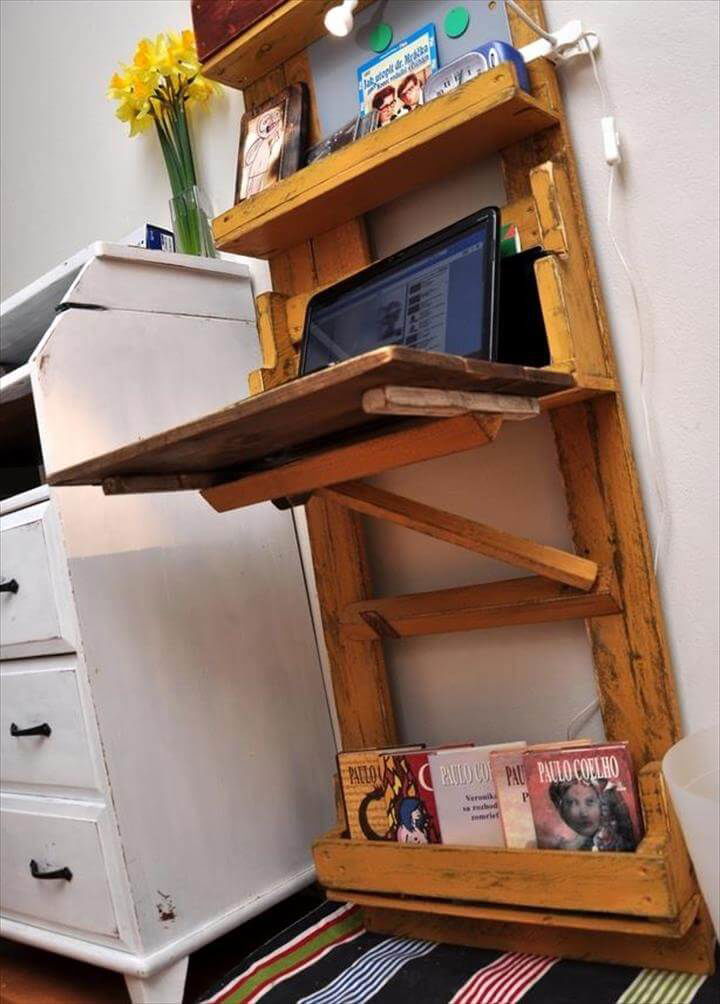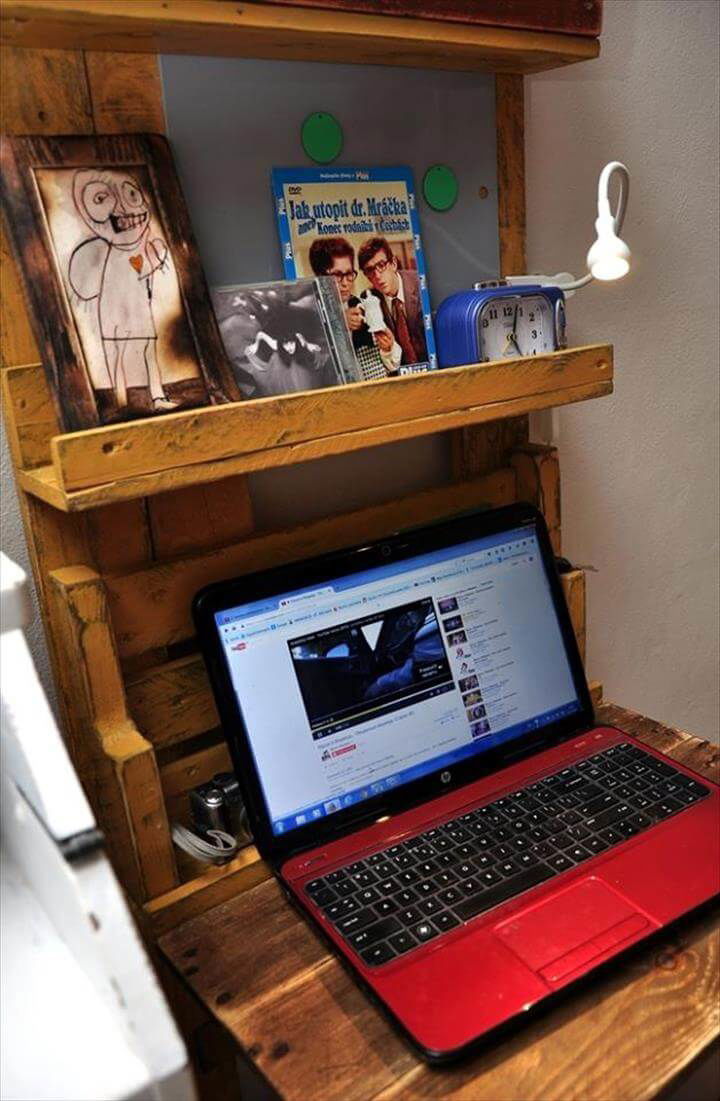 Shared by: Andrej Dobrotka Photography