While decorating a specific room interior, the most attention should be paid to corners which are mostly get overlooked! Corner lamps are always best to decorate and brighten up a room corner! Need some special stands to adjust the corner lamps on a cozy height level? Built custom wooden lamp stands by getting a little crafty with pallet wood it will not you disappointed ever! See this classy grey painted DIY pallet corner lamp stand, made with a short pallet wood supply!
4 Solid pallet slats and some leftover pallet scrap would be the total supply material to clone this terrific lamp stand model! It will be commendable also if employed as a sofa side table! A little, handy but functional pallet creation! One can stain this wooden hand-built lamp or can finish it using custom selected paint colors just for a bewitching colorful avatar! Also use it as a vase stand in or out of your home!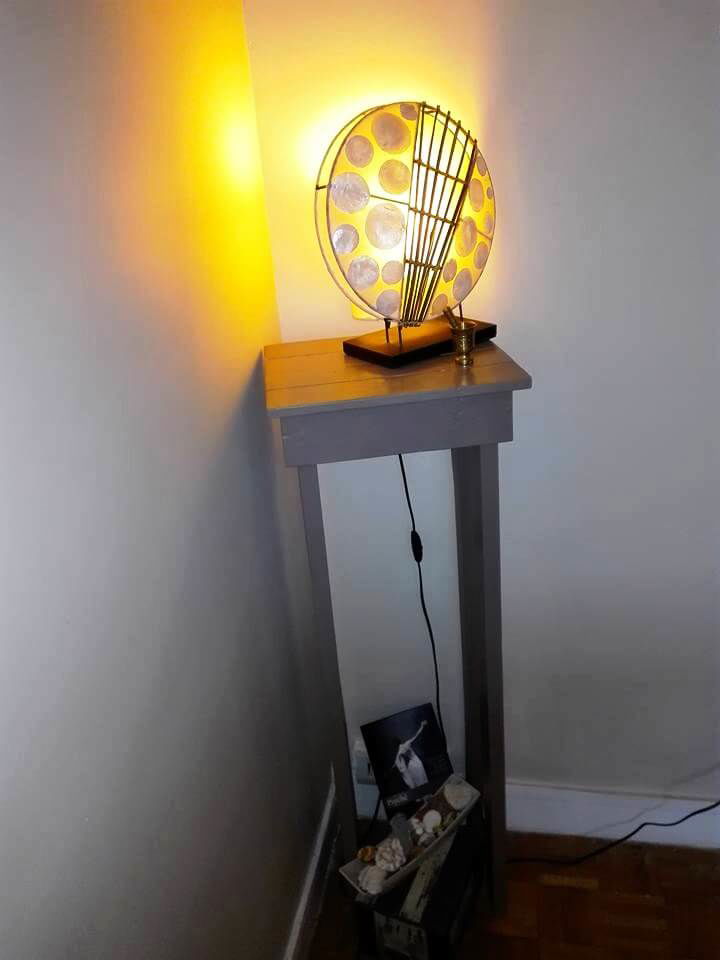 While cloning this lamp stand, one can just build it in custom dimensions that will go friendly to your corner space!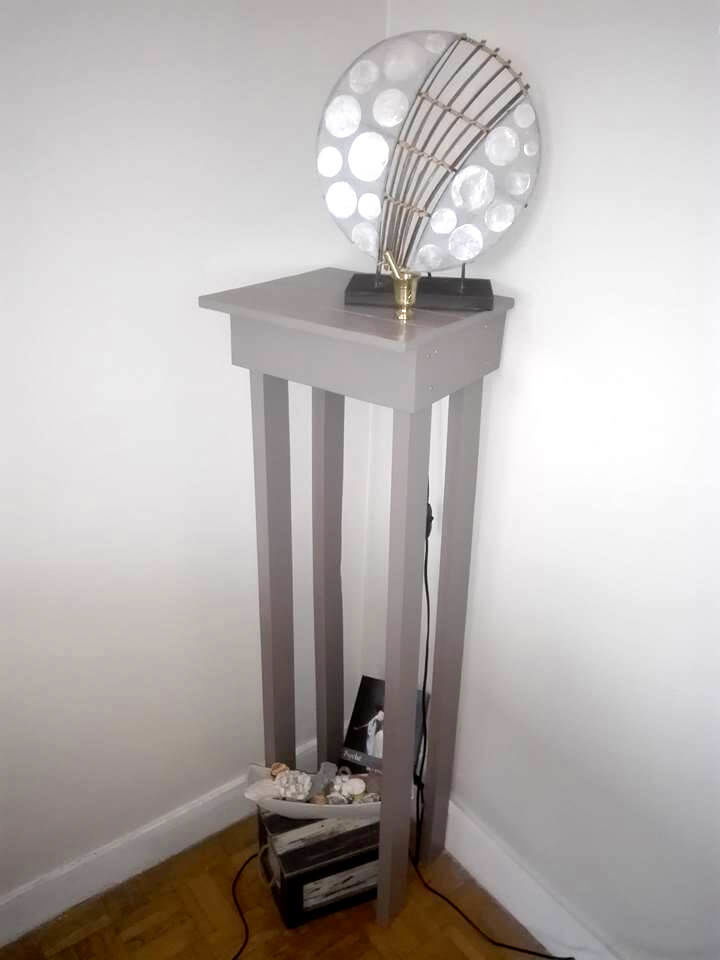 Choose the paint color that will match or contrast amazingly to your room decors or wall colors! One can even leave the design blank for an all precious rustic look!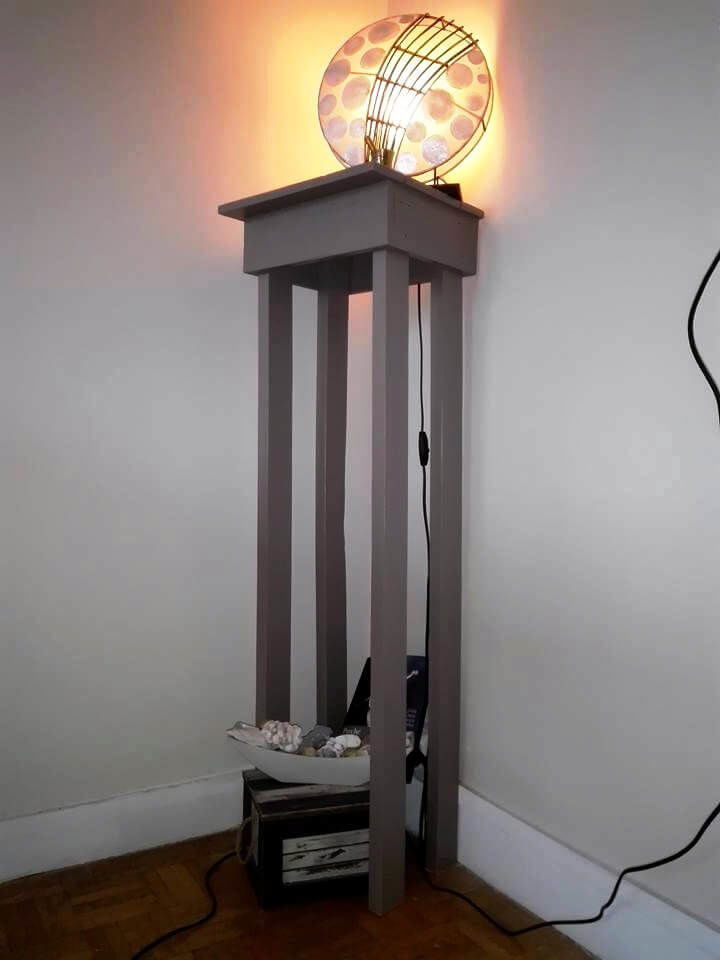 Vary the length of the legs to vary the height level of this wooden lamp stand!
Made by: Abdellatif Allam