Enjoy here another cozy achievement, done by just stacking the pallet up! It may be hard to believe but here comes the practical yield to make you amazed! Here is this DIY rustic pallet dresser with 5 drawers! Due move safely the heavier weight of stacked pallets, serving as a table, hardware rolling wheels have been added that also accentuates the rusticity of pallets with awesome metallic touch!
Get appreciated comments by using it as a raised pallet coffee table for your living room, paved outdoor or open courtyard sitting plans! There are 4 drawers and one bigger one at very bottom, give a plenty of storage space and just turn it into an sophisticated, extra functional and extra creative piece of table! Each drawer comes with a stainless steel handle or drawer pull for a marvelous industrial look and ease of opening!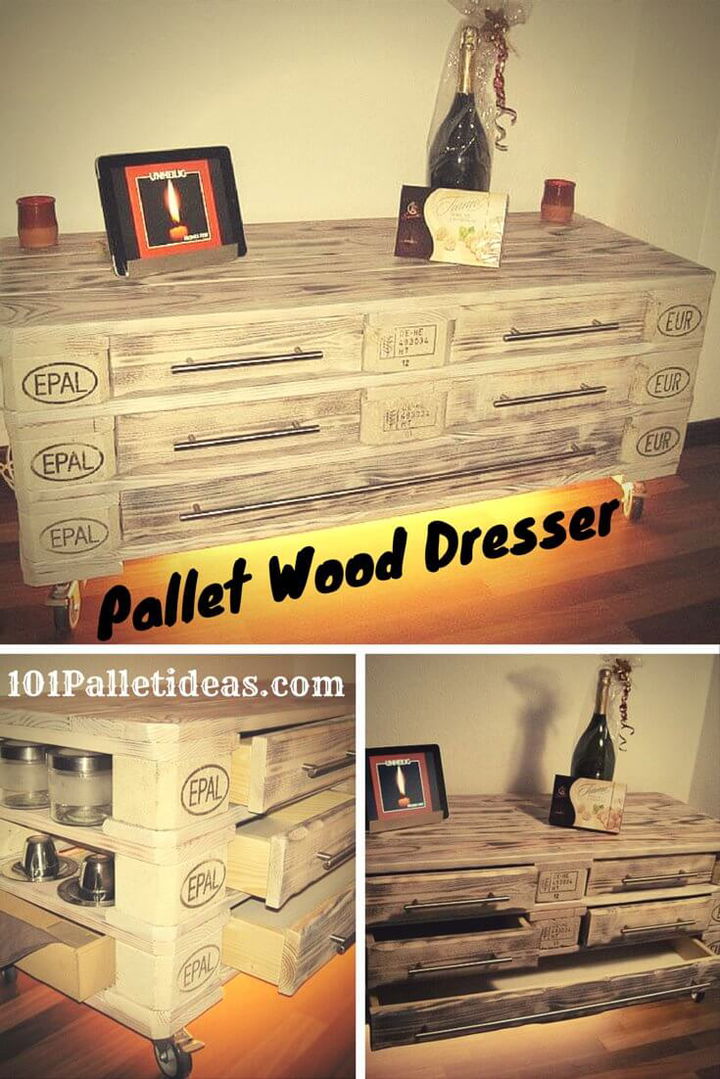 This dainty DIY wood pallet table can be appeared into a modern chic look by going with some bold paint color choice! The rusticity of pallets has been dignified with hardware metal wheels fixed tight at the bottom that also create an industrial look of the table!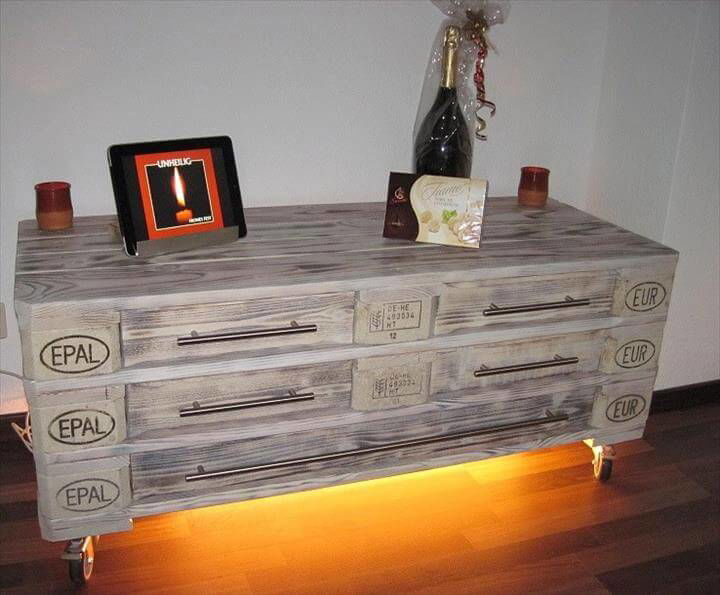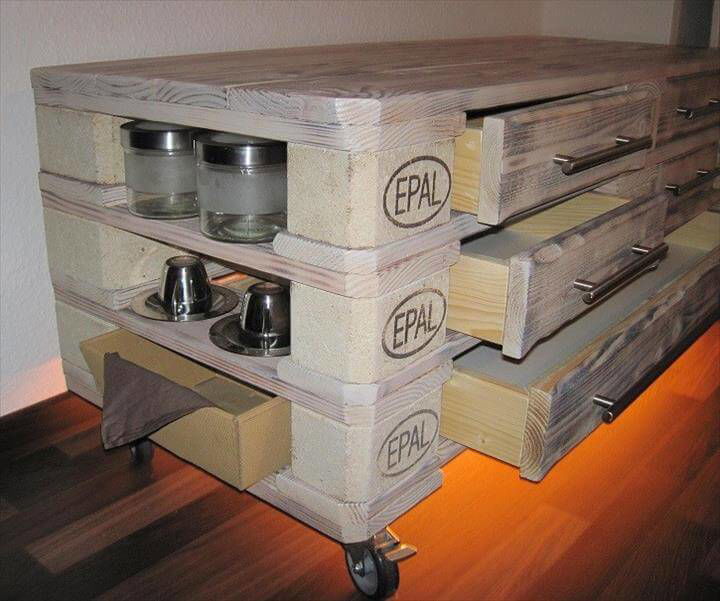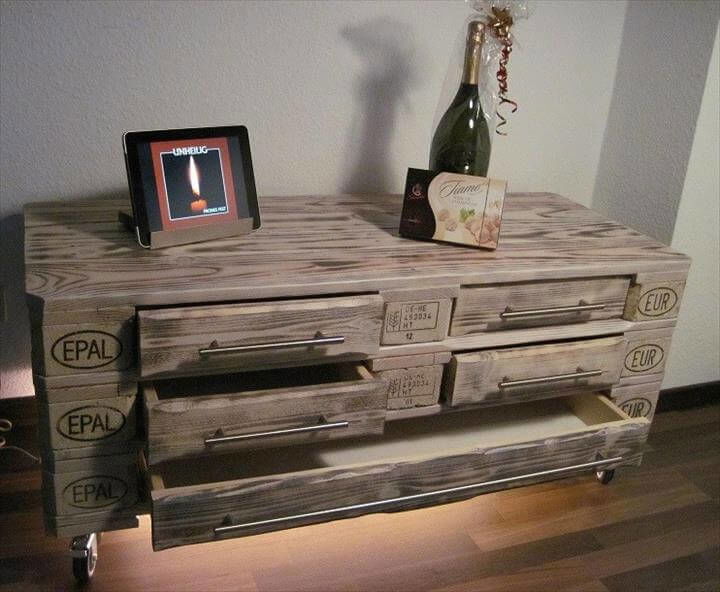 Made by: Euro Pallet Designers