When season gets cold we mostly like to sit around or near the fire! That's why every home lovers tries to manage some fire spots in his home to get necessary amount of warmth in deadly cold days! For interior sitting spaces the fireplaces are always get your first priority and this time we are to show that how you can plan your own fireplace at home using extra, discarded and thrown away materials!
Get some pallets, a little supply or a piece of chipboard sheet and a fireplace setup with metal housing to build this DIY pallet wood faux fireplace which can also be employed to display your decors or TV! This pallet-made fireplace also offers a mantle level to organize your items of interest like handcrafts, antique pots and some mural frames for a decorative vibe!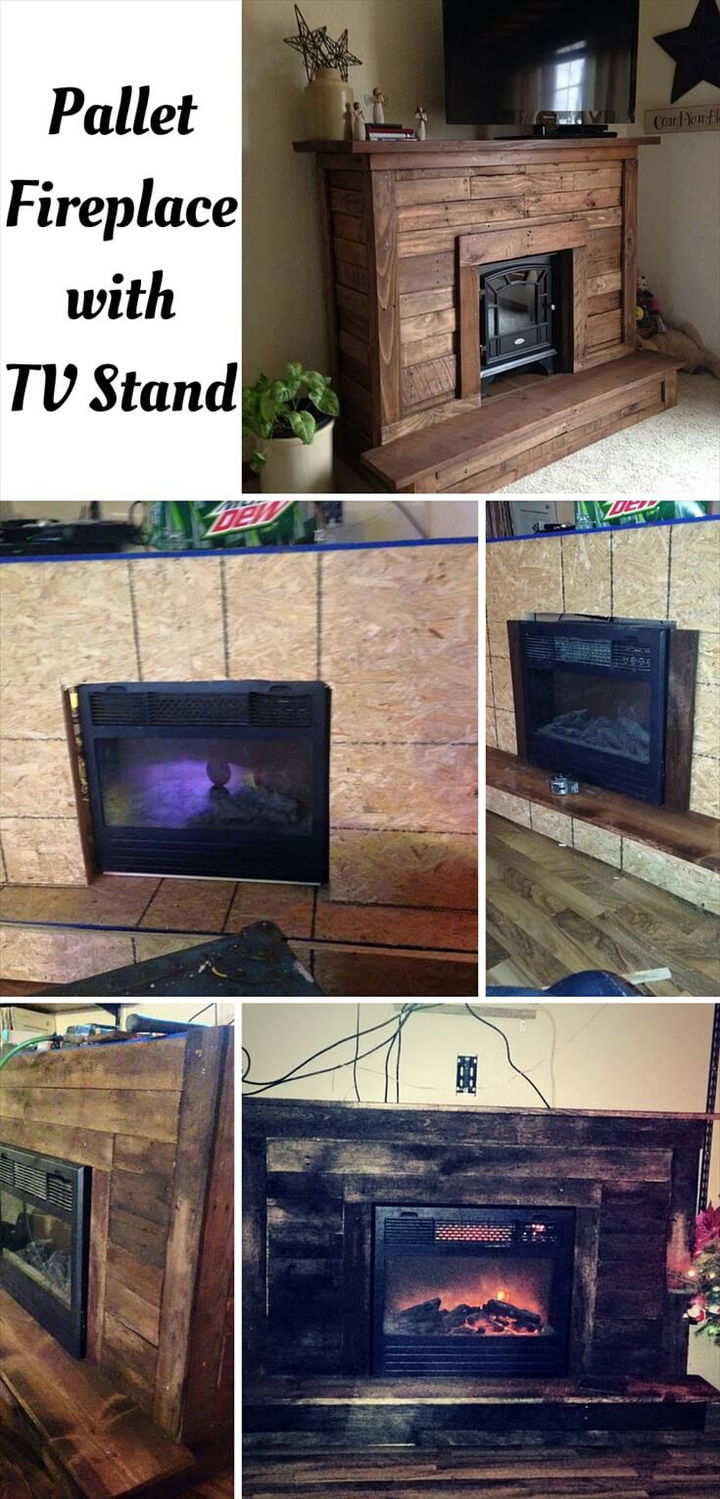 This low-cost fireplace will really comfy up your living room and can be a pleasing gift for this winter! Amazing pallet wood idea to welcome the winters!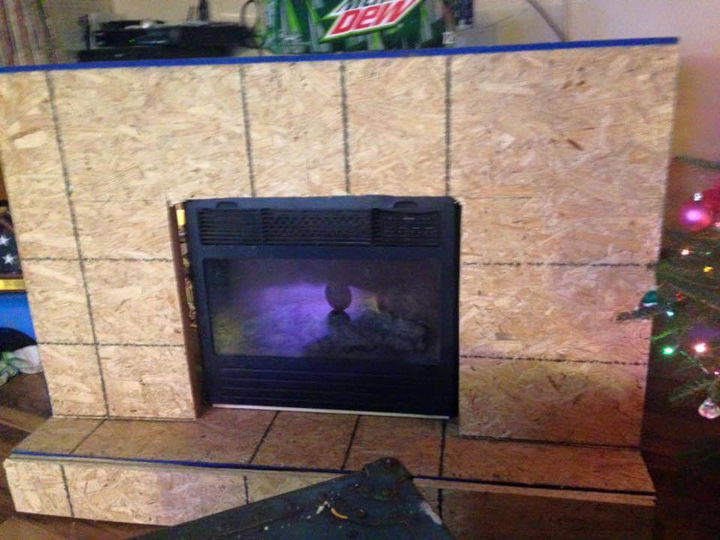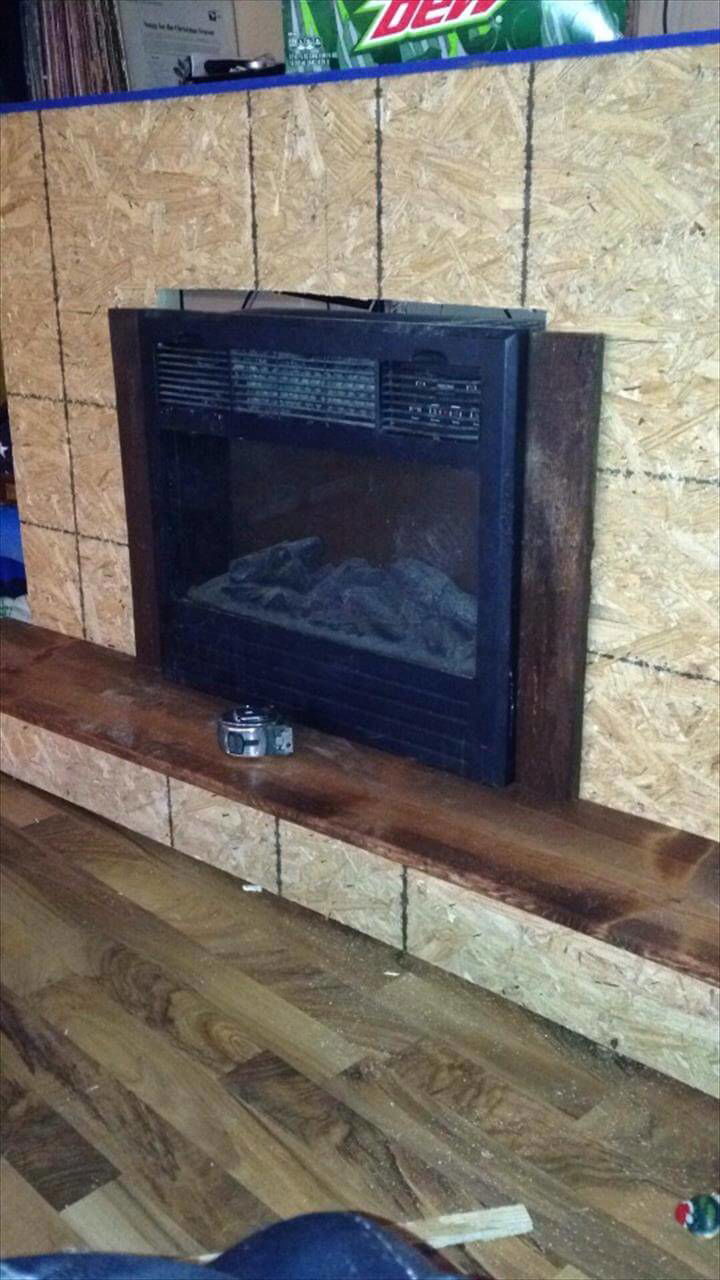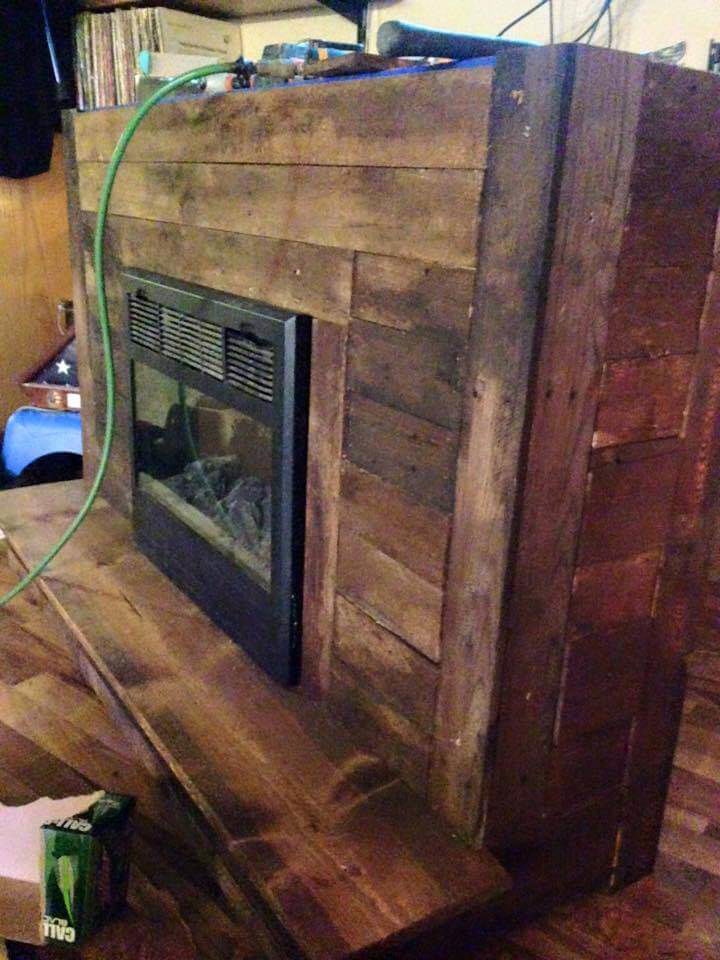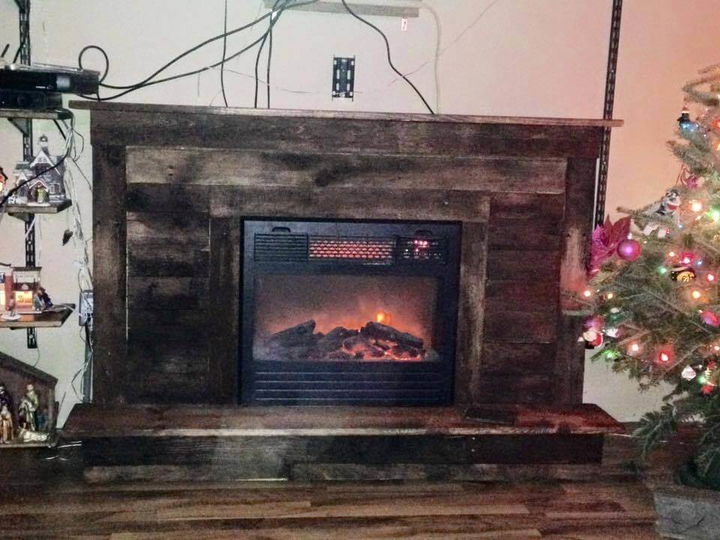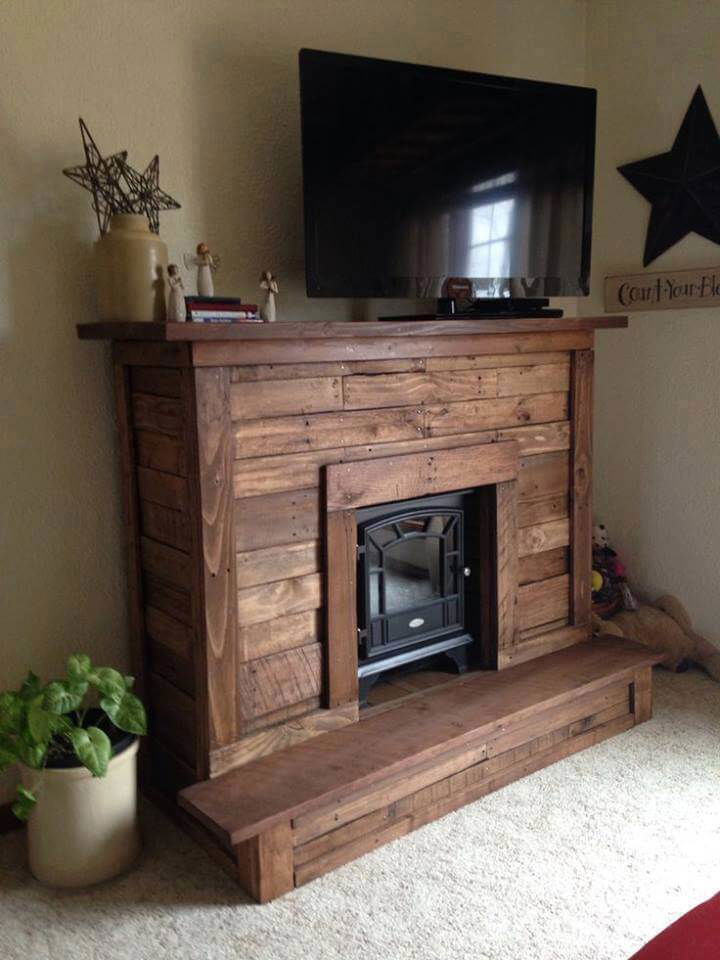 Here is another idea of this fireplace: One of our member shared this wonderful design: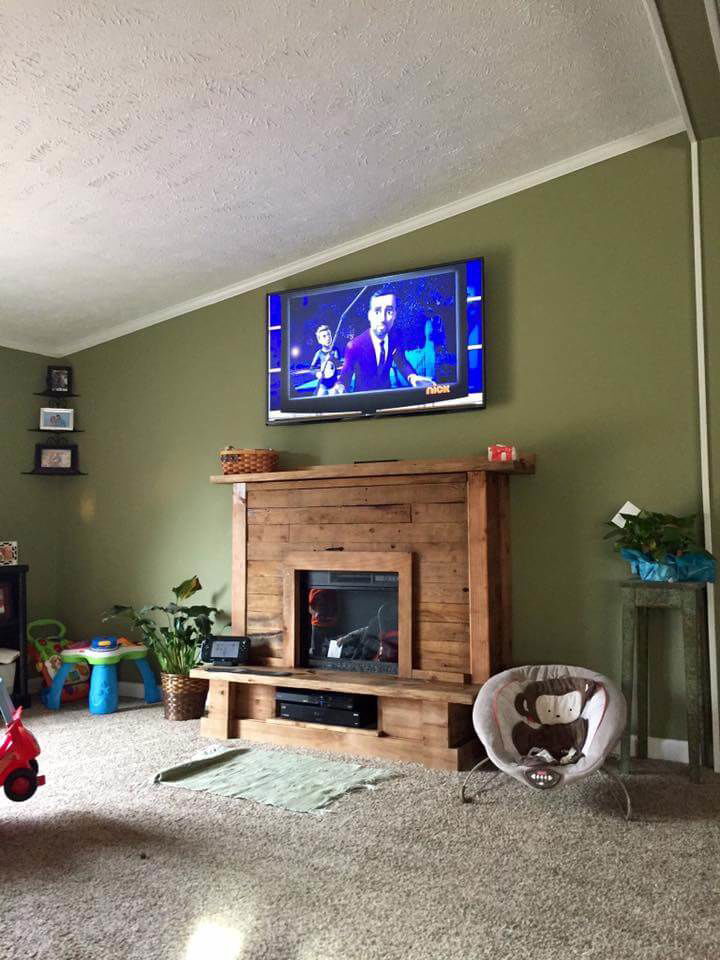 Top Creations with Pallets:
Some More Ideas given By Users! You would like.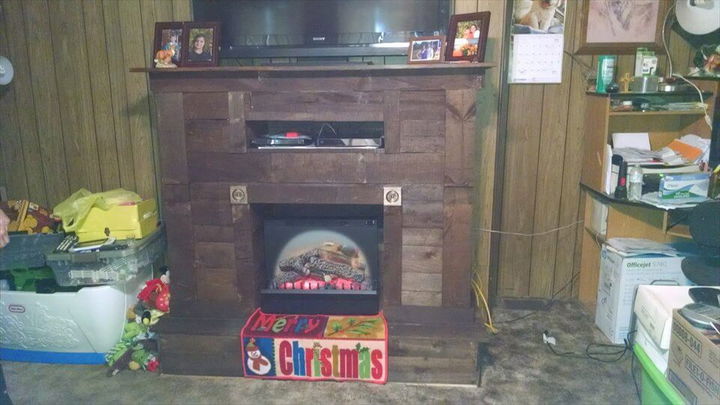 BY: Jim Magda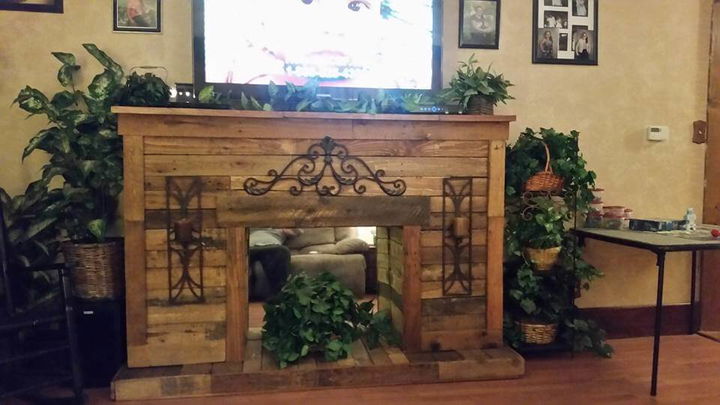 BY: Kyle Trimarche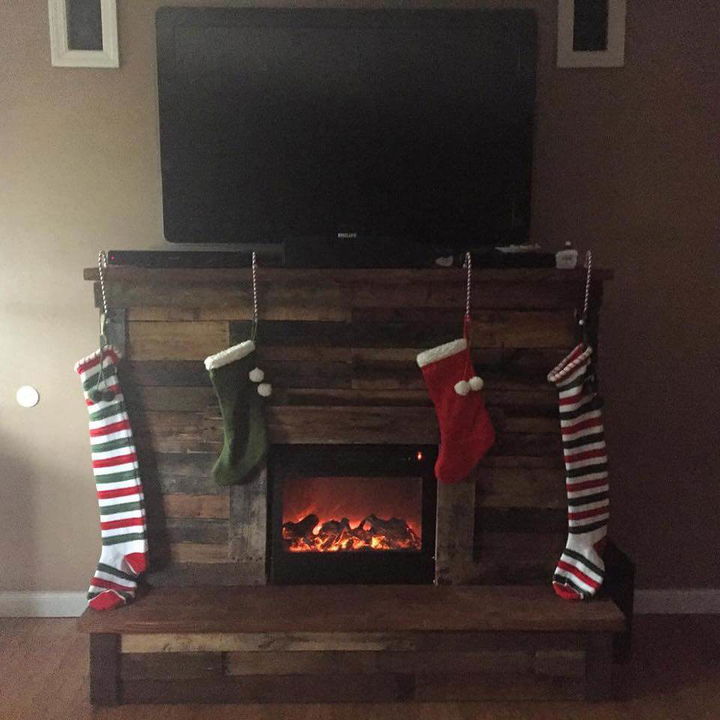 BY: Keri Boring Schultz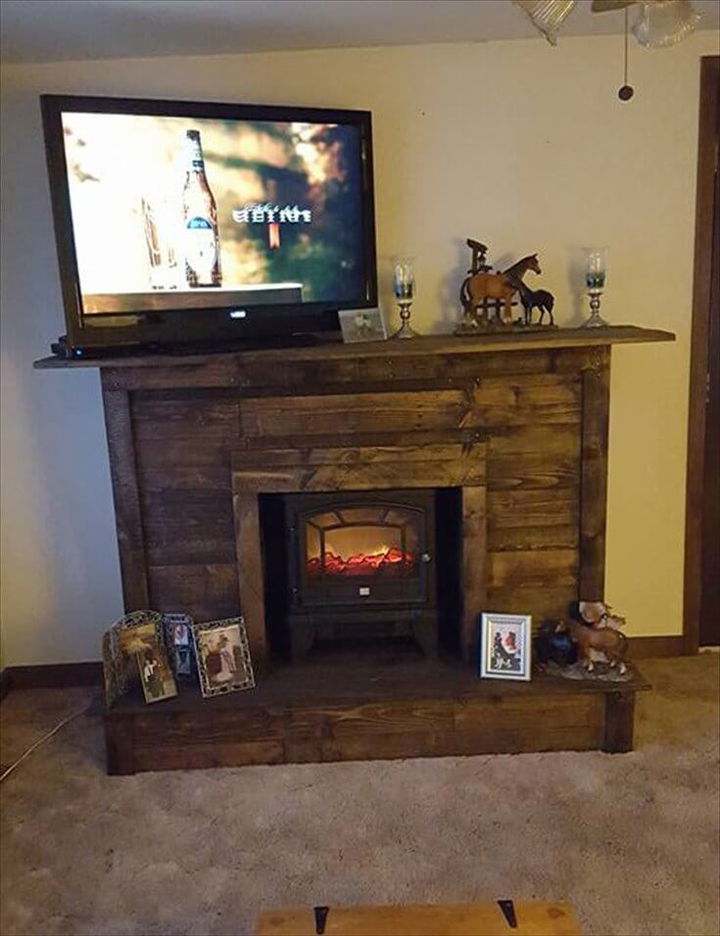 By: Donna E Buhls