A desirable light in our spaces not only removes the darkness but also creates a perfect environment either in living or bedroom. Gentle, bright, dim all types of light shades can be cherished in your home according to your personal choice and taste. Table lamps are the best possible way to lighten up your dark corners and uplift the home decor at a same time so that a lamp addition to your bedroom or living is proved to be not only functional but also decorous.
And pallets offer you to build a rustic looking lamp of your own at cheaper rates like we have achieved this DIY pallet table lamp with Edison bulb. The L shape pallet lamp would make a very prominent spot at the side tables present in your living and bedroom with ample light provision for the reading of a book, laptop operating or any other activity.
Pallet thick in fiber pieces have been packed together forming E shape with an Edison bulb fixed to the upper edge. Stained in that brown shade it looks awfully rustic adding aesthetic vibes in home decor.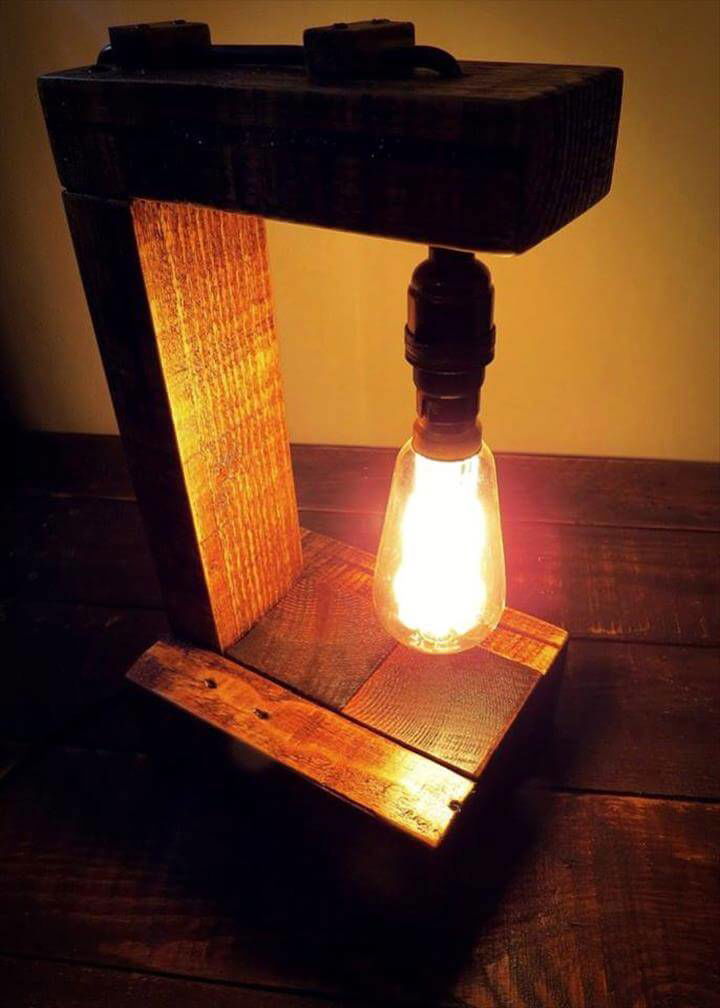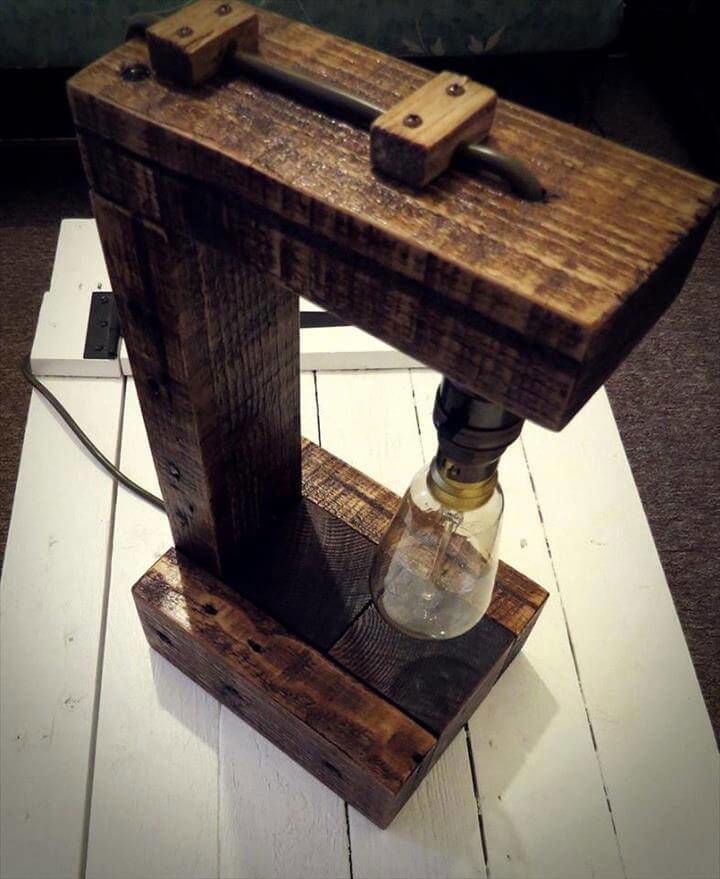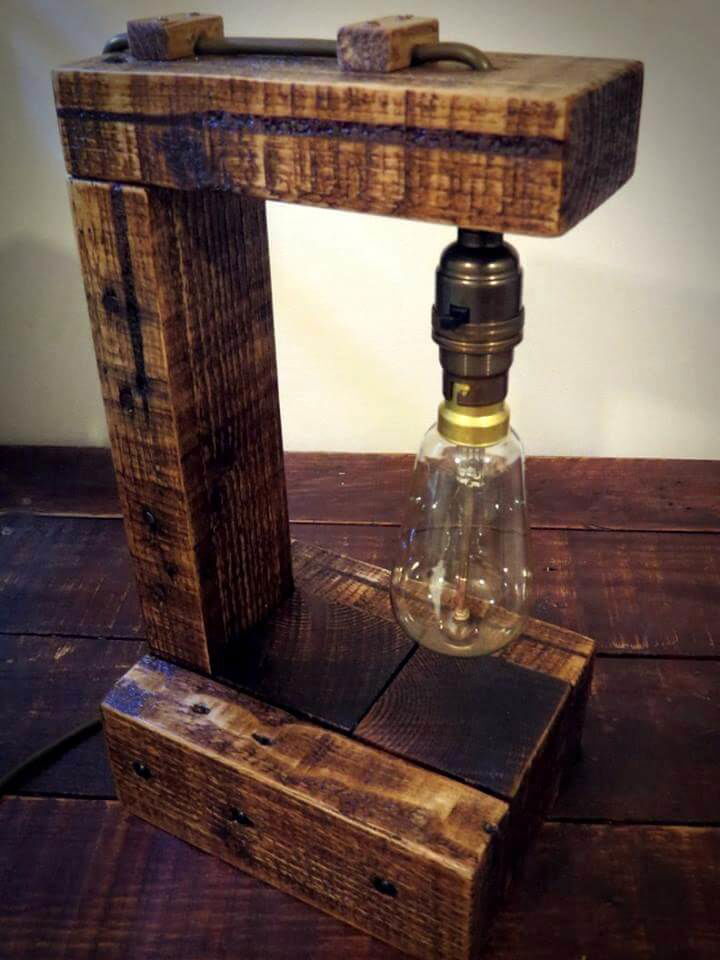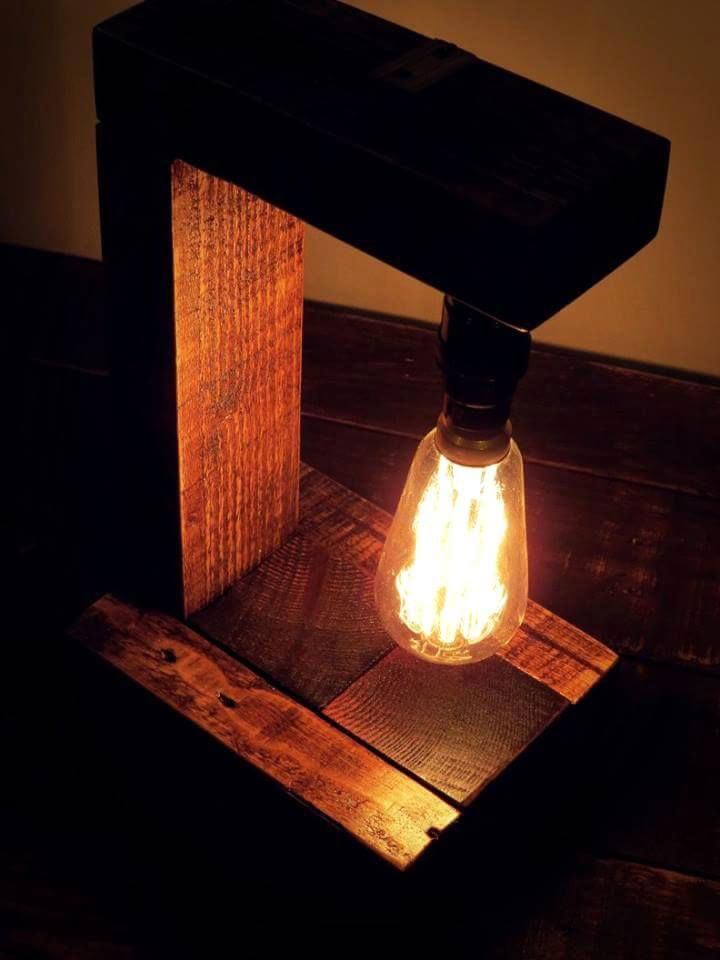 Made by: PalletBrighton
Pallet Furniture Projects: You'll Fall in Love with