Guest entertainments have really been a serious affair from past times and are still majorly important! We just can't welcome our guests without a well set sitting plan in living room with a central coffee table! A living room, the most preferred room for guest entertainments, looks incomplete, dull and boring if a coffee table or a couch is not present inside of it! Both a couch and a coffee table meet the requirements for a living room to be cozy and sitting friendly!
However, if due to some reason you are missing a coffee table then it may disturb the performance of your living room, if the shortage of money is the only reason behind that you still not having it then it will be a big shit! Avails free of cost pallet wood offers to get no-cost coffee tables, checkout this one, the amazing DIY pallet coffee table with diagonal stripe pattern, built with hands just in super quick ways!
Comes on beefy legs for extra stability and capacity to handle some extra amount of weight! It is having all you can sort out in an elegant coffee table design!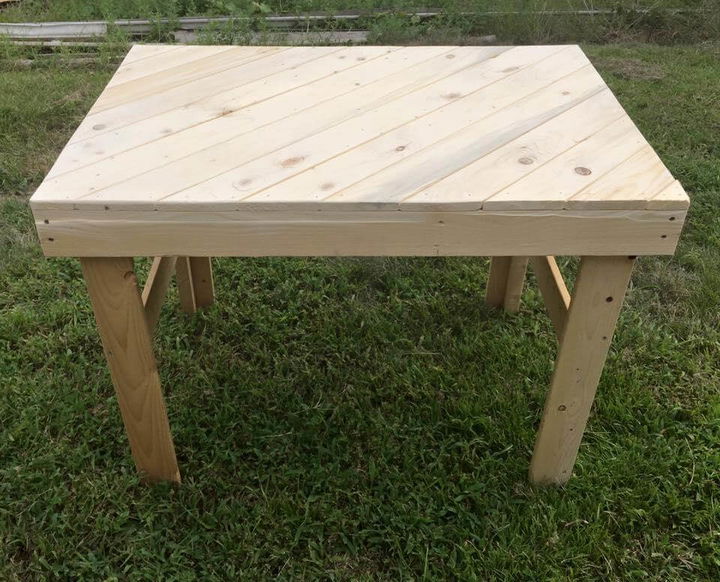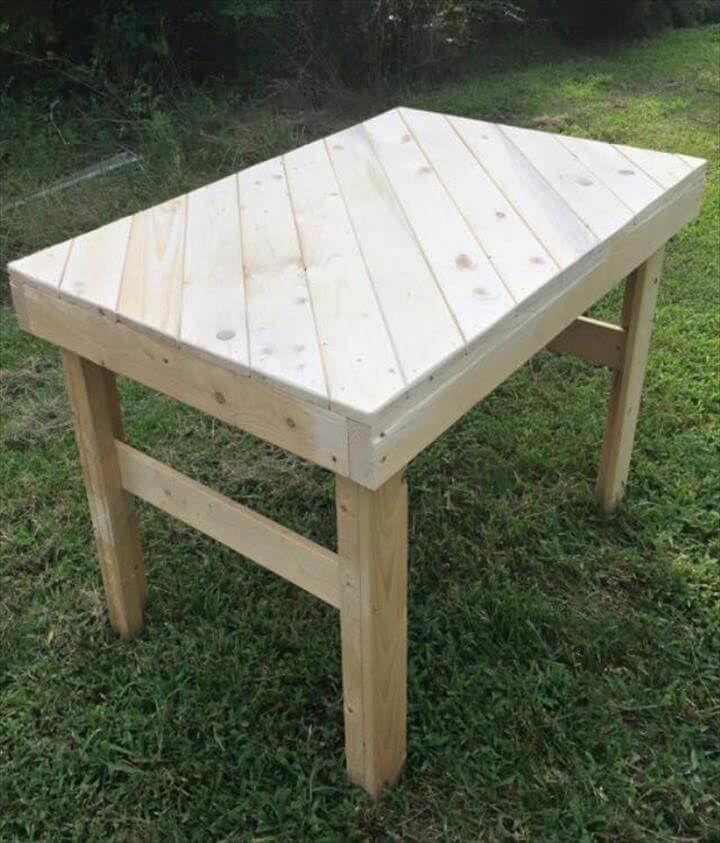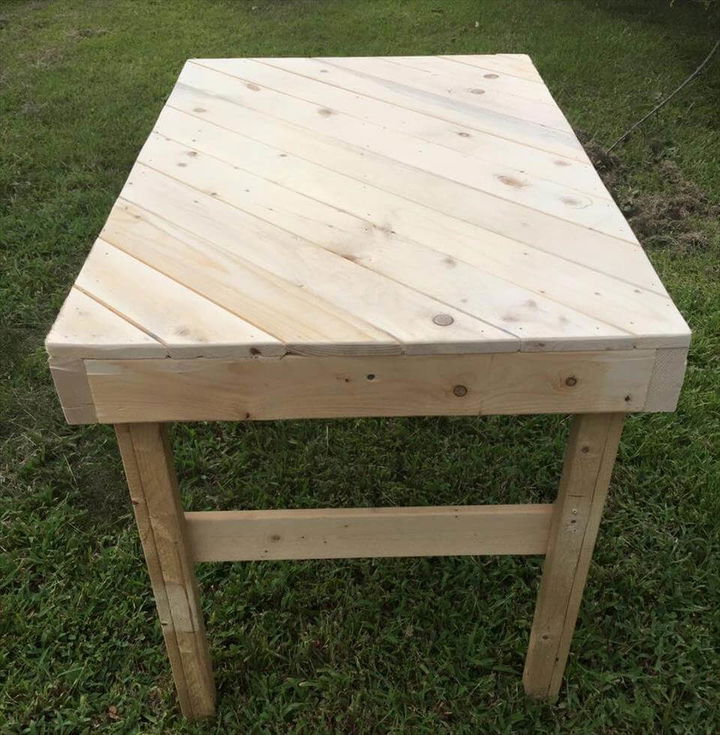 Made by: Dan Goodwin