A big part of pallets is being recycled for building custom different types of tables! Almost every type of table can be build with pallets but the most made one is a coffee table! Again we are here with this DIY vintage pallet coffee table that is has all been done through precise and solid fittings of pallet pieces! Table is having a long top which stands on 4 sturdy but short wooden legs and hence table gains a cozy low height level!
Rusticity of pallet wood, different tones of pallet planks and final finishing coats, creates a perfect vintage inspired visual of the table! So this antique wooden coffee table would be all enchanting to place in rustic or mid-century modern living room interiors! so dismantle a few of pallets now if are all wishing to copy this beautiful coffee table, can be placed in the center of a any deck, garden or patio sitting sofa set!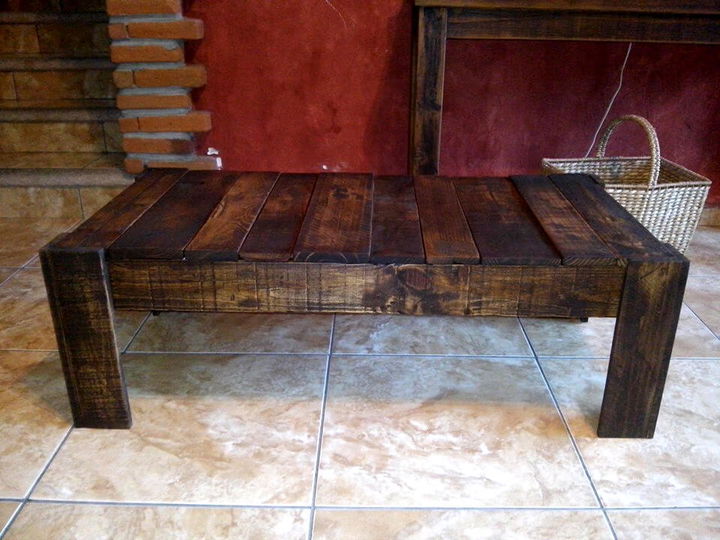 Here is a significant contribution to pallet wood recycling, a beefy model of coffee table has been prepared from rustic pallet skids!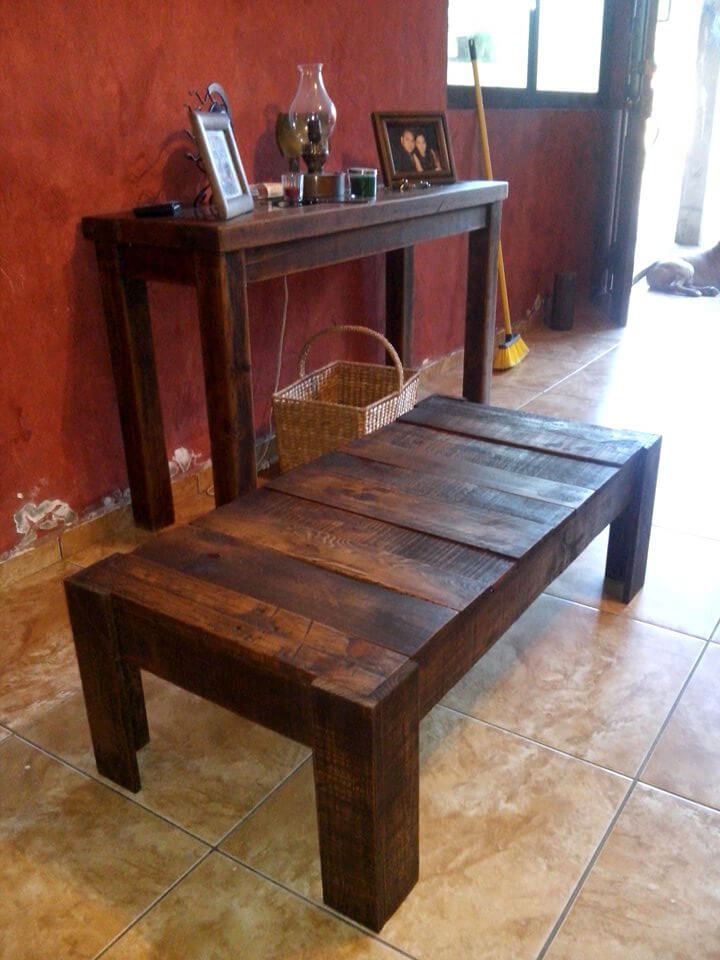 All fabricated with pallet slats and has been stained dark for a pretty vintage avatar! Can be duplicated in much less time if really want to do so!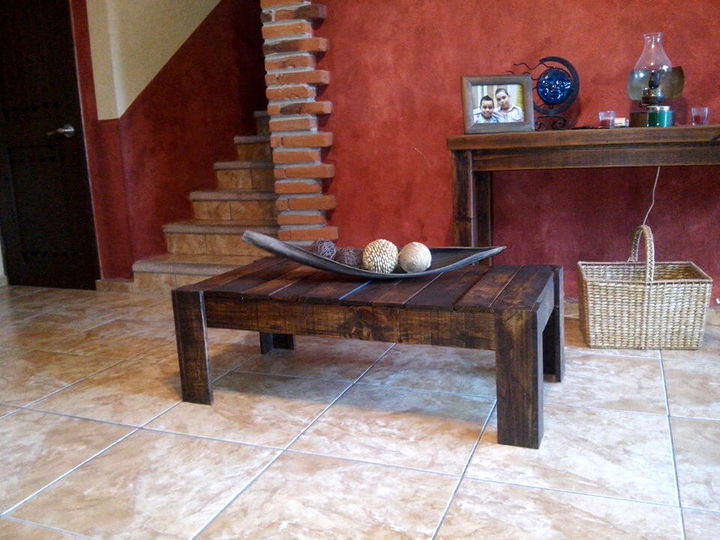 Finish also with antique objects for a mid-century modern furniture appeal, this table design is all free of complications so would be super easy-to-build at home!
Made by Julio Romero Martinez