Various pallet recoveries have been made that can help while creating an outlandish look of your garden! The first pallet achievement, in this case, is the pallet-planters which can be positioned using different strategies and plans to give perfect statements of natural decors to any targeted portion of your home!
This time we are to broad your vision about ornamental pallets furniture and that's why we are to provide here these DIY pallet planter ideas, exclusively selected and picked to give as a present to home lovers that are addicted to natural greenery and always think to bring it to their interior spaces! These planters are also an easy way to shift the greenery and natural atmosphere to your interior home areas or walls!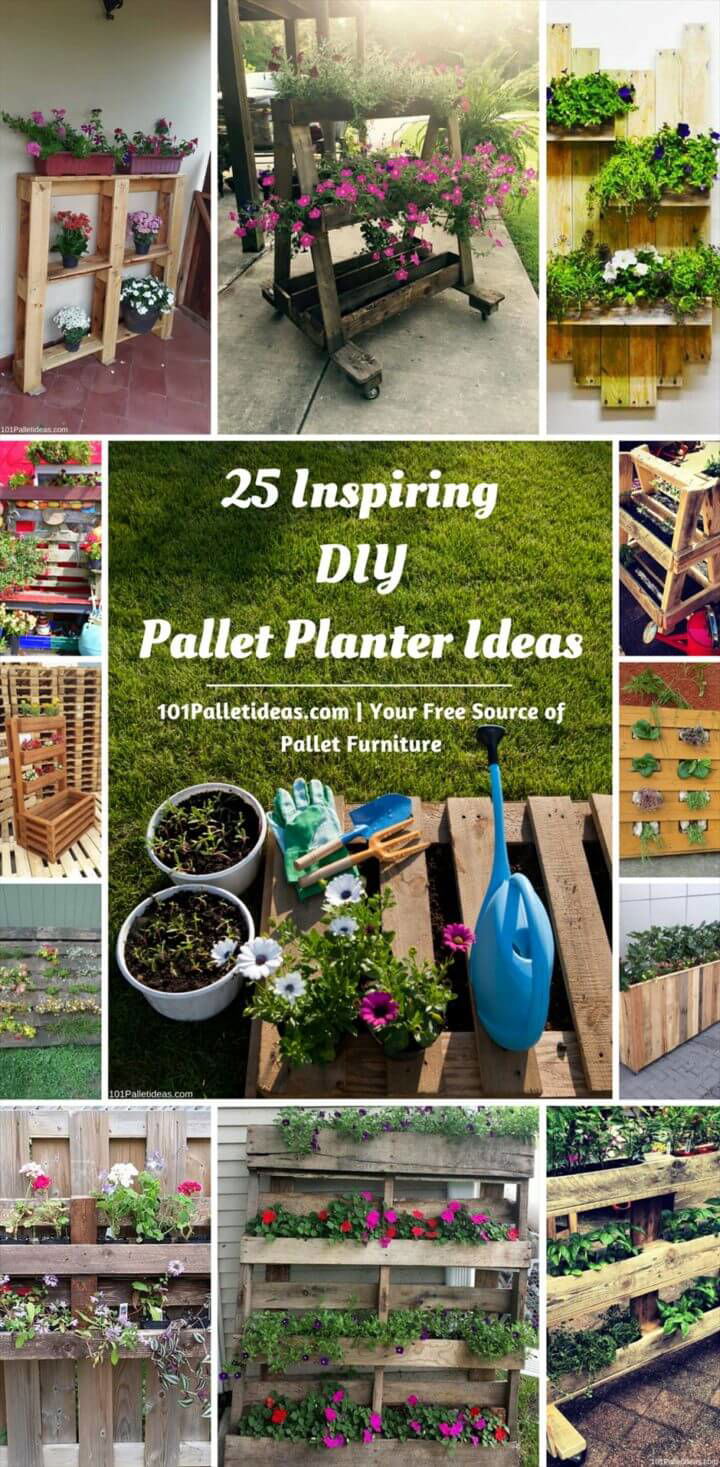 These planters would also give the mind blowing ways while thinking to create a divine look of your garden! Get your pallets now and go for a practical yield of these pallet ideas!
Pallet Vertical Planter with A-Frame Legs: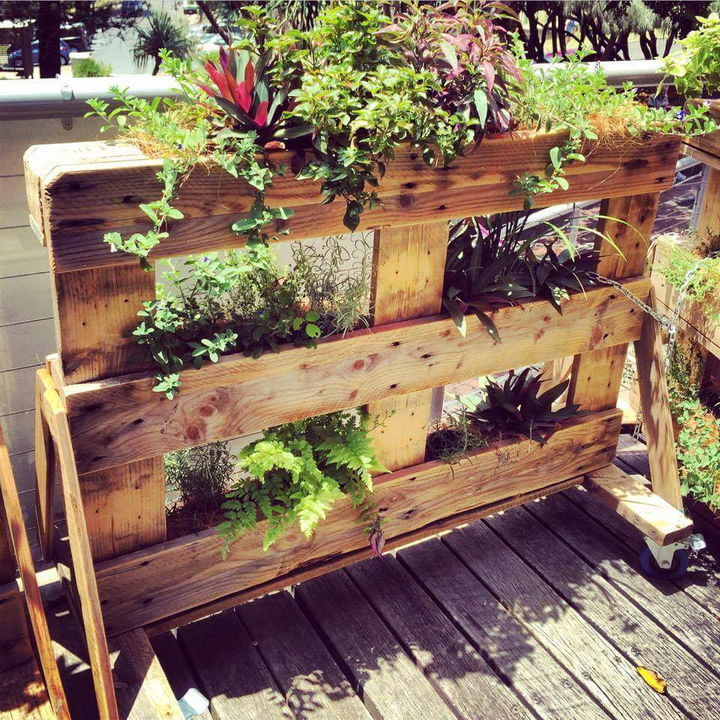 Rustic Pallet Fence Wall Planter: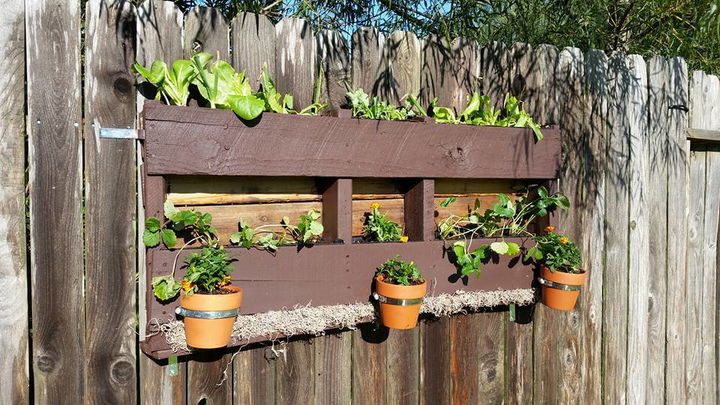 Pallet Vertical Succulent Planter: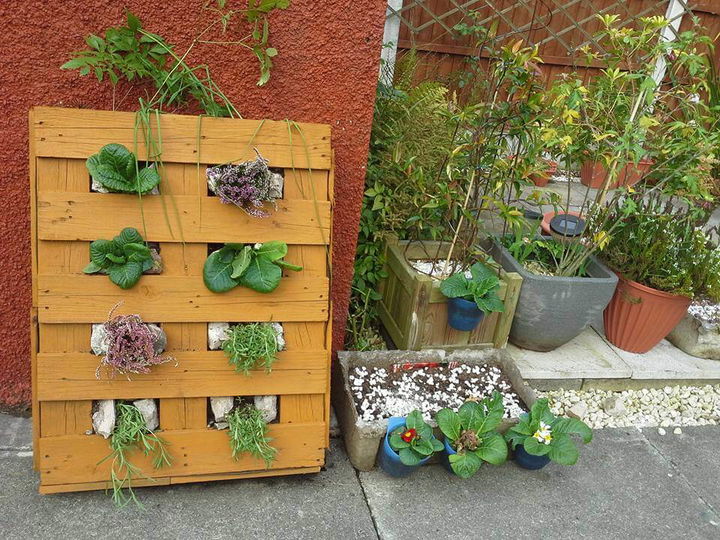 Rustic Pallet Vertical Flower Garden: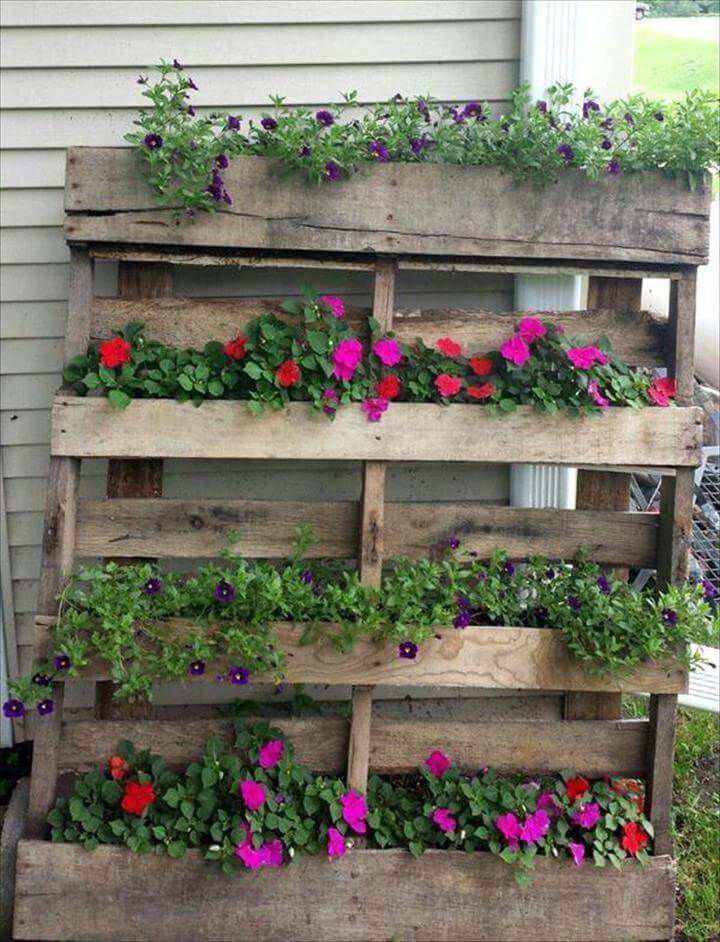 Pallet Planter with A-Frame Rolling Legs: