Antique lovers just like it very much to give every of their concern an antique touch! If talking about to give a glam antique touch to your living spaces then rusticity of pallets will get your first preference for sure! Here a living room interior has been made look more enchanting through rustic touch of pallet wood! Just checkout this DIY pallet fireplace mantle wall and shelving project, it leaves bigger impacts to coziness of living room by giving a little vintage touch!
Here main target was the fireplace which has been given wooden outlines and also an accent wooden wall just above the mantle! The fireplace has also been covered with wood for a rustic vibe! The wood paneled mini wall serves as great background to fireplace mantle decors and mural frames and really gives warmth to entire living room ambiance! More details about this pallet project has been given below so you can simply take a round to know all about the construction!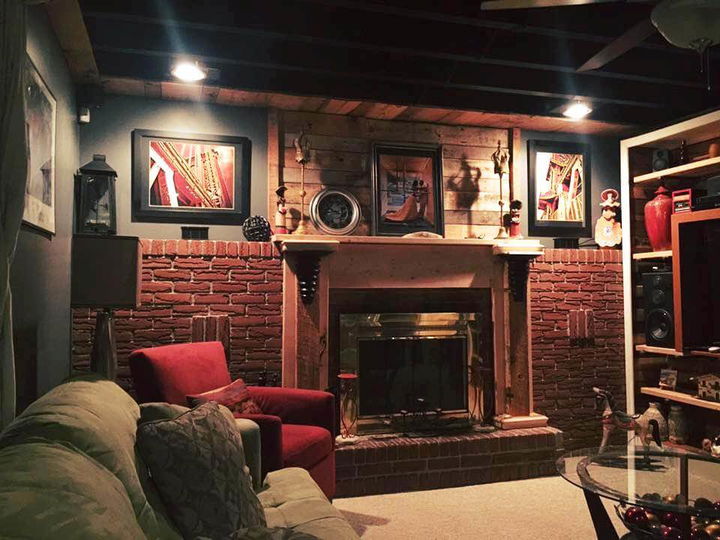 Certain improvements have been done here to an already cozy living room having fireplace installed inside!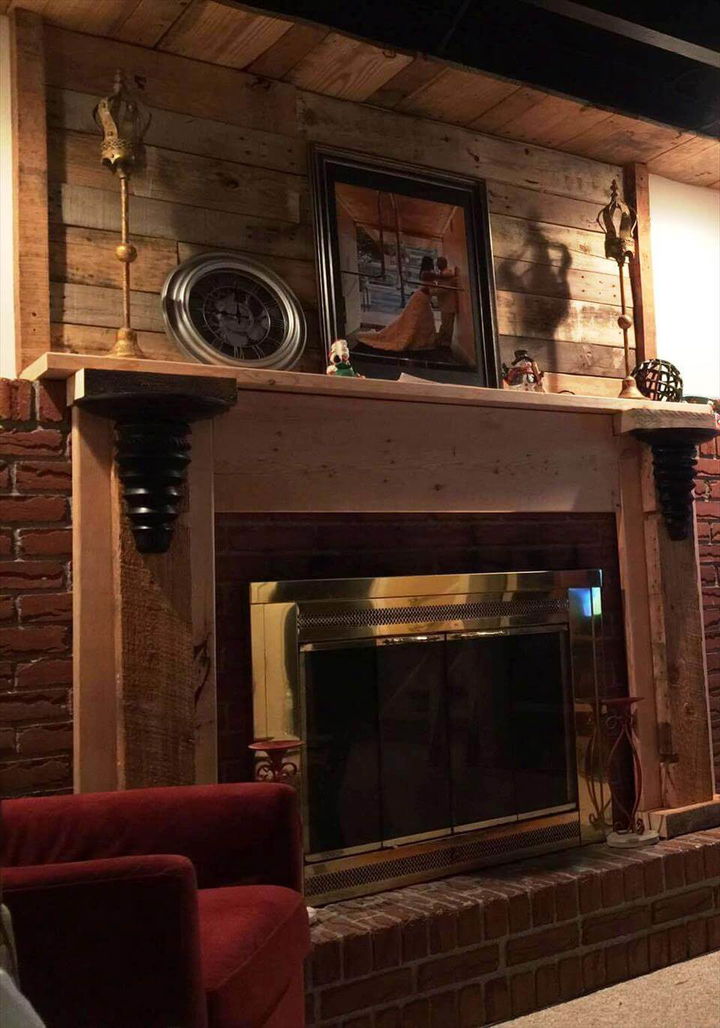 First of all the fireplace has been dignified with a glam wooden touch, to do so, accent wooden borders have been given to lower fireplace portion!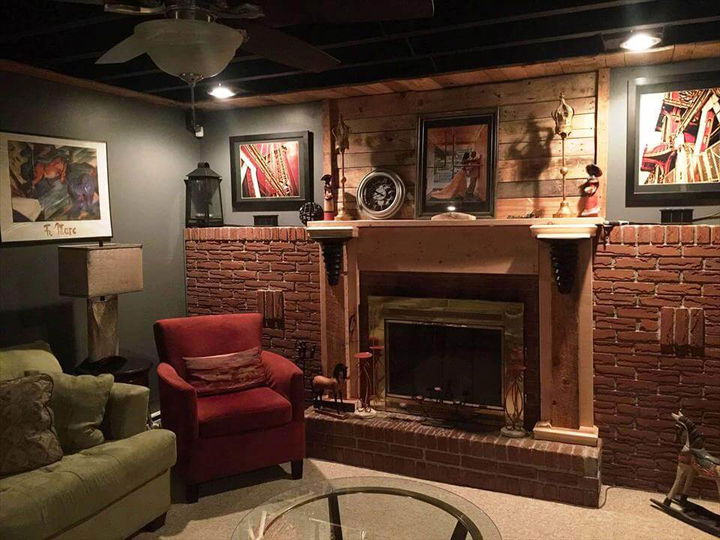 2ndly, the fireplace mantle and blank wall area above the mantle has been spruce up with rustic wooden touch, here you need to do a little wall paneling for accent wooden wall over the fireplace mantle!
This just not ends here, above the pallet-made wall done above the fireplace mantle, an additional large shelf has been installed that has been enlarged to all top corners of the living room, provides so much storage space for hidden storage of things!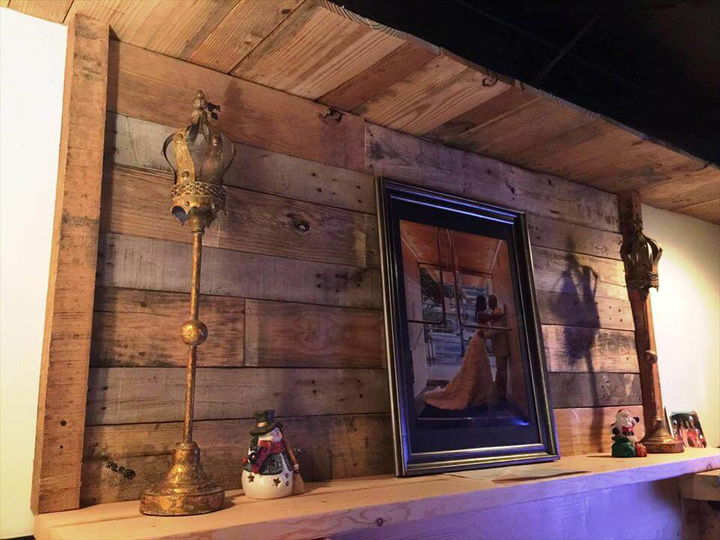 Closed preview of accent pallet fireplace mantle wall and shelf over it!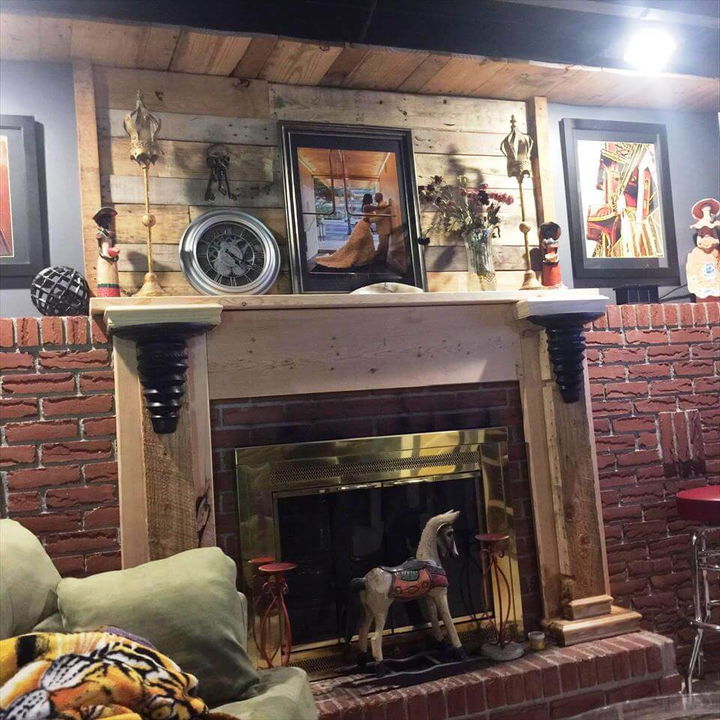 Wooden touch just jazz up the coziness of living room more and brings an enchanting wooden touch to entire living room ambiance!
Also install beautiful entertainment centers with pallets, and multiple different kinds of wooden media consoles, TV stand and media cabinets!
Made by: Nestor Hernandez