The coffee tables are the basic concern while having a matter of living room organization in hand! Interested in doing things with your own hands? If yes, then you can build lasting longer coffee tables in a matter of seconds! Checkout this one more latest sharing of DIY projects, the DIY pallet scorched coffee table inspired of a chest design and is too beefy and sturdy to live for many years to come!
Design can be hired for various other functions as it can employed as a bench if the user likes to sit on it, by giving it a solid bottom and a hinged top lid, you can also avail it as a storage chest! Bottoms lining and boundary has wholly been done with removed pallet stringers having some cuts in the shape and also serve as the stable feet to whole coffee table design!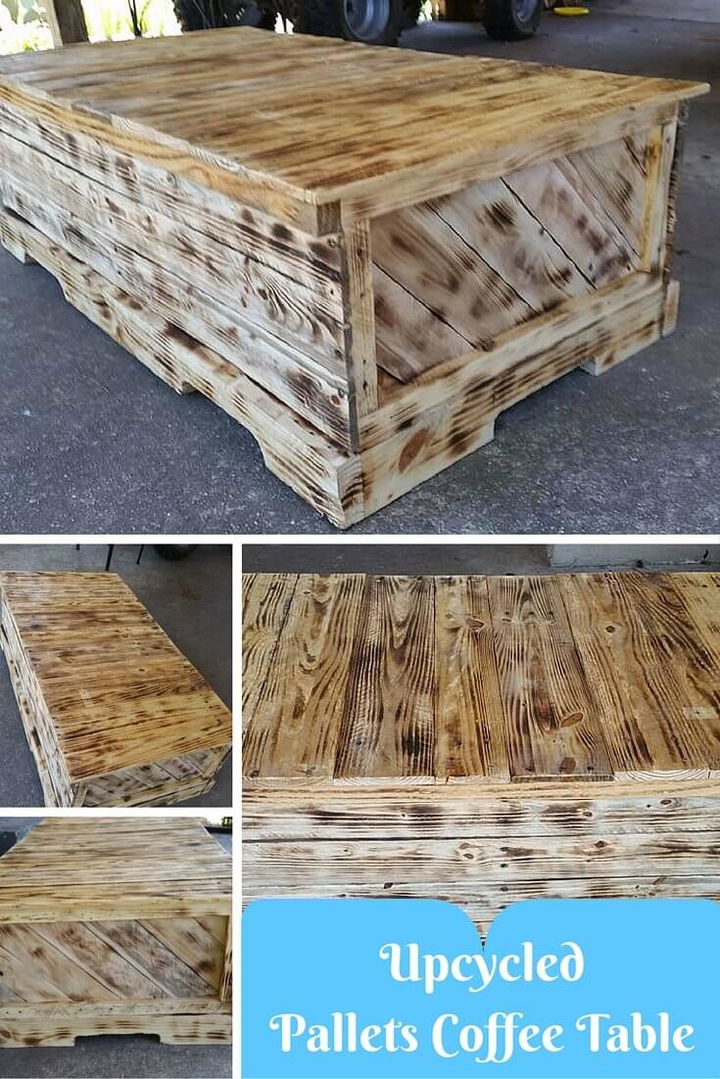 Scorched look has been created through undergoing a complete wood burning process that make the entire pallet coffee table look antique and mid century inspired!