Why people prefer buying the furniture plans from the market is that they are so gorgeous in looks and stylish in design and would surely bring a touch of class in their spaces. And considering pallets a recycling material they think it not capable enough to provide them them some stylish and trendy stuff.
But we are here to clear their doubts about pallets and as the mouth piece of their utter ability and decor orientation, we have this DIY large pallet sofa set for outdoor seating with us. Either you have a big outdoor space or you think your social circle is big enough this large size pallet seating set would help you in both situations as it boasts a big sectional sofa for a big cluster of people, an ottoman seat and three coffee table pieces to get sufficiently and efficiently served on.
The whole set has been nicely created from the pallets with easy pallet stacking to each other in layers. Extra style and beauty touch has been added with the black mattress over the complete white stained finish creating really a striking combination to jazz up the decor of your spaces.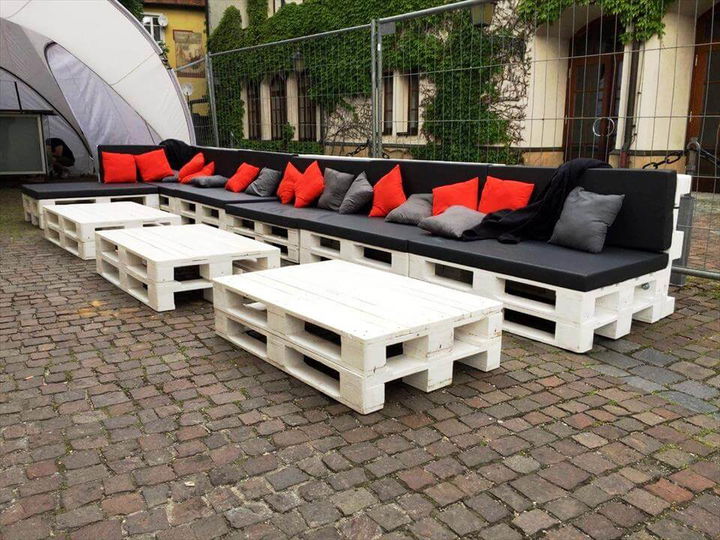 A big seating area needs a big seating set to get furnished sufficiently and pallets can aptly do that like this large seating set has been build for a big patio space that too with a touch of style and grace.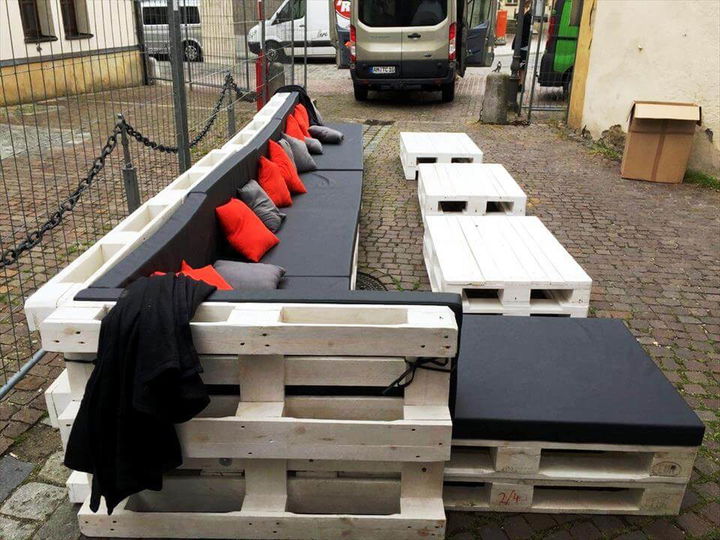 The large size seating set flaunts a big and giant size sectional sofa of L shape with a an ottoman seat and three coffee tables at the front so that everybody seated on it is served with coffee and snacks.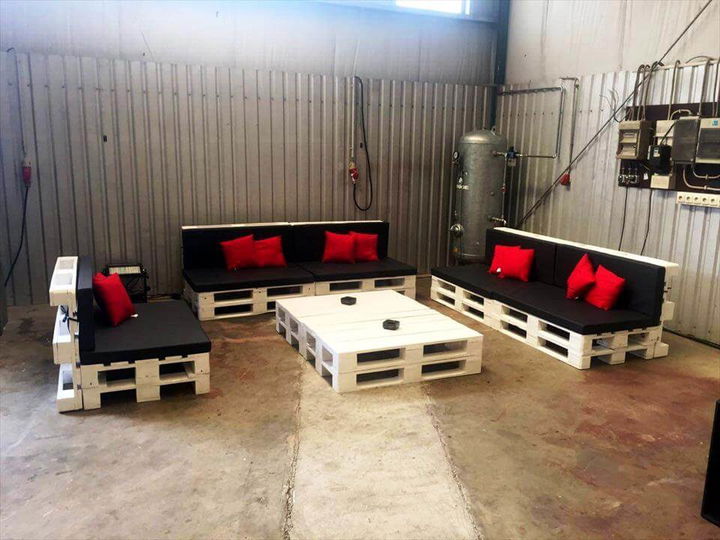 Not only the patios, yard and the garden of the house bu the indoor spaces can also be equally furnished with this large seating plan from the pallets like the living or the lounge area.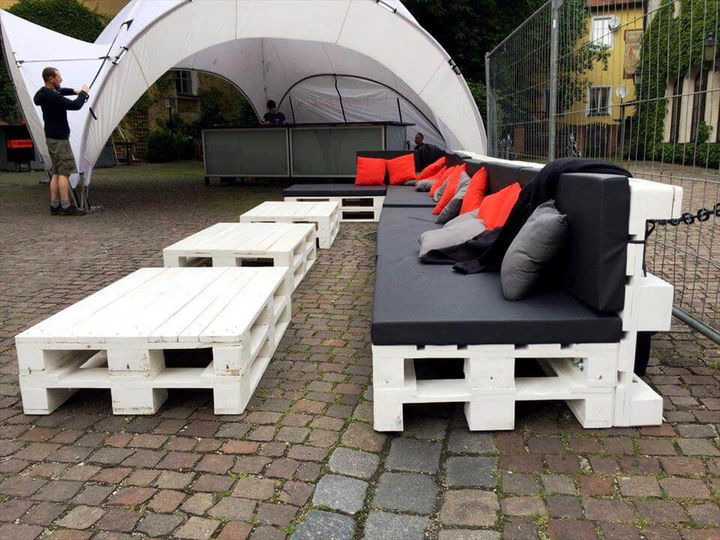 Not only too much functional but the this large size pallet sofa has been made to look gorgeous and stylish too with a white stained finish and black color mattress on it.
Made by: SuperSack